Looking to pop the question? To celebrate Pride Month, SoCal's top wedding pros have teamed up to give away a FREE styled proposal complete with planning, florals, photography, videography and album. Enter to win!
This post was written by Love List member Adam of Todd Danforth Photography. Be sure to check out their work here. 
Are you a wedding pro? Sign up for our equality-minded® vendor directory!
When my fiancé Todd proposed to me, it was a perfect Joni Mitchell summer evening, atop a Malibu bluff overlooking the Pacific Ocean. At sunset. In the moment it felt like a mere symbolic shift in our relationship — we already lived together, worked together, were deeply committed, and had intertwined our finances ages ago. However, it came to mean so much more, and I came to recognize the power in proclaiming my love for another man, publicly, and in full view of the world.
As I write this, it is Pride Month in the United States. A complicated time for many LGBTQ+ people: a time for celebration, or remembrance, or fight-the-power, or a strong margarita by the pool. Or all the above. The specter of AIDS and gay liberation trace our complicated lives at their edges, but the fight is not over. For example, within the last year, over 540 anti-LGBTQ bills have been introduced in state legislatures around the nation. A recently published study from the Williams Institute at UCLA School of Law reported that LGBTQ+ people are nine times more likely to become victims of violent crime compared to their non-LGBTQ+ peers. When faced with those odds, it becomes clear: to love is a radical act of resistance.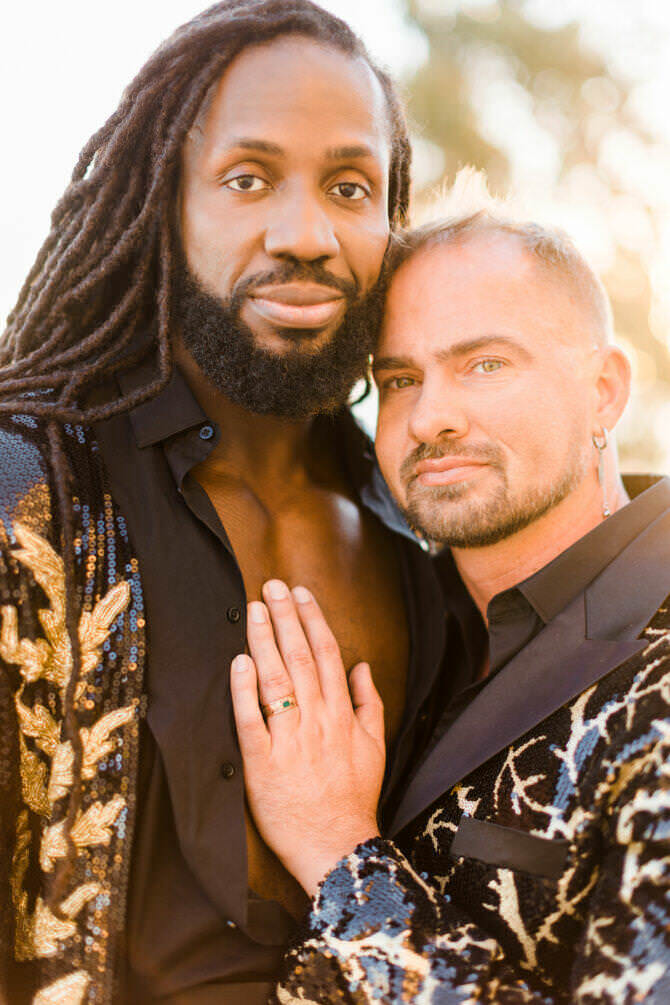 In celebration of that radical love within our community, we're partnering with fellow LGBTQ+ owned and affirming businesses to highlight and celebrate queer love and, importantly, queer joy. We are giving away a styled surprise proposal in Southern California, complete with photography and videography, and an heirloom album to commemorate the special occasion.
Why a proposal and engagement session? Engagement photos are an integral part of the wedding journey, allowing couples to immortalize their love during this special time. For LGBTQ+ couples, the significance of engagement photography goes beyond capturing memories; it's a celebration of love, acceptance, and progress.
We have joined creative forces with the incredible Frank Shaver-Burgess of Events by Frank, florist extraordinaire Carlos Cortez of NPD Events, outstanding videographer Keida Brewer of Swannworks Films, and masterful artist Priscilla Foster of Priscilla Foster Handmade to give back and help one LGBTQ+ couple document their love story.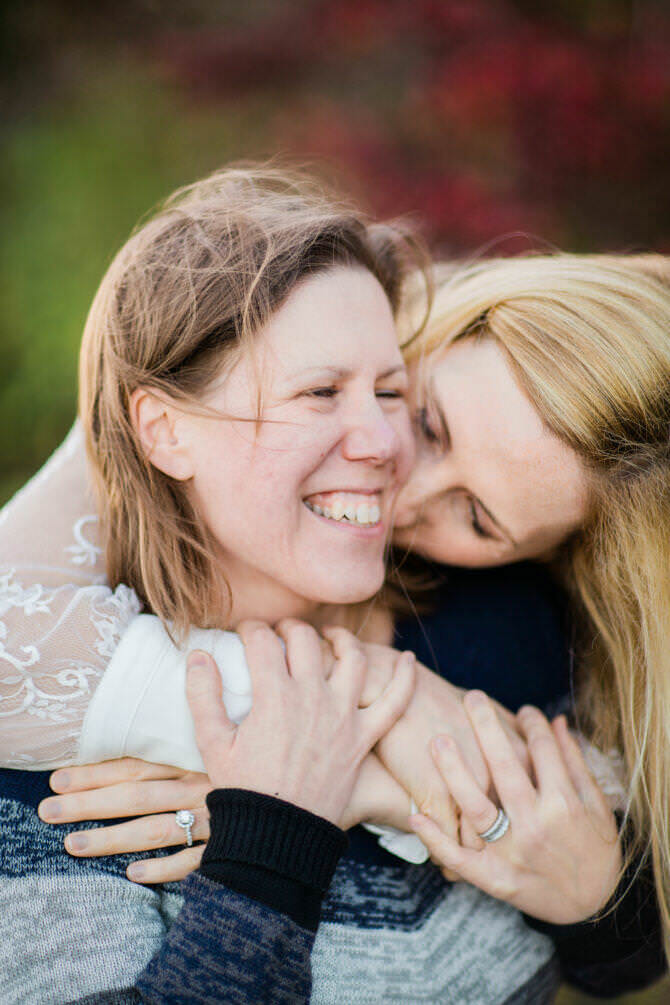 Help us celebrate LGBTQ+ love and visibility. If you are considering proposing to your significant other and want to do something extra special and unique, please reach out to us directly or follow this link to apply today! Submissions accepted from June 1st through June 29th. Winner will be selected and announced on June 30th. Proposal planned in Southern California for July 2023.