In the best news we've heard all year, Ellen Page has announced that she's married to Emma Portner! The exciting news was revealed through simultaneous posts on their Instagram pages along with a series of pictures of the newlyweds showing off their new rings and basking in wedded bliss in the wilderness.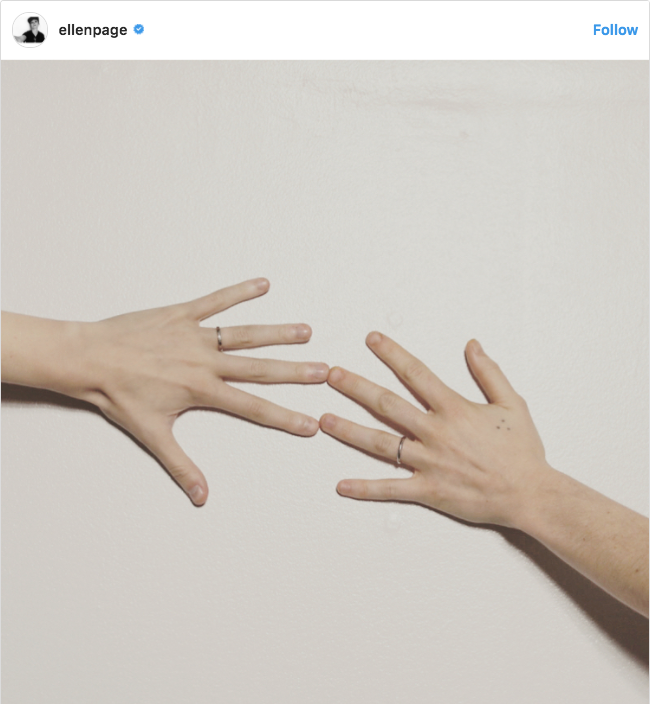 The announcement comes just shy of three years since Ellen came out publicly in a memorable, heartfelt speech at the Human Rights Campaign's Time to Thrive conference, and though the acclaimed actress and LGBT rights activist has been tight-lipped about her love life ever since, we've seen snippets of her relationship with Emma on Instagram. Emma, who's mesmerizing dance choreography videos have garnered her a hefty Instagram following herself, is well-known as a dance instructor and choreographer. She starred in Justin Bieber's moving music video for the song "Life is Worth Living," and after choreographing the musical "Bat Out of Hell" on London's West End, Portner now holds the honor of being the youngest woman to choreograph a musical at the young age of 22.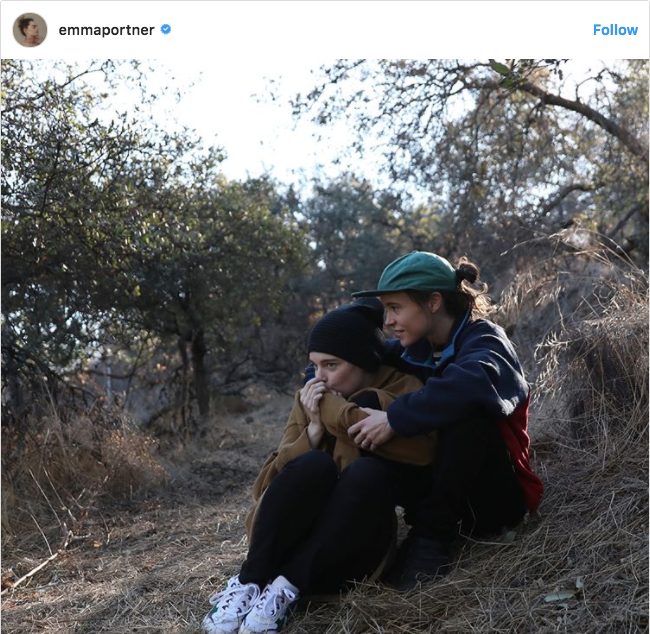 Last year, Ellen appeared in two videos directed and choreographed by Emma, the latest one most recently released in November to the song "Call" by Julianna Barwick. Now, Emma and Ellen get to share the greatest stage of all as they begin the rest of their lives together. On Instagram, Ellen wrote, "Can't believe I get to call this extraordinary woman my wife." Congratulations to the happy couple! We wish you a lifetime of happiness together!