The months leading up to your wedding are full of excitement, but after the wedding, life goes back to the daily grind: wake up, work, come home, repeat. One remedy we love? Creating a nightly routine with your partner to hear about each other's days. It's easy to just chill on the couch and scroll TikTok, but creating an intentional time daily for the two of you can do wonders for the relationship, and perhaps even add a little sparkle to an otherwise dull day.
Newlyweds Nick and Kevin, agree. "There's such a drastic change from having weeks or months of planning and prep, to celebrating the big day, to going back to 'real life,' that it's important to be purposefully together," they advise.
So put the phones down, get cozy with a drink, and connect. And whether you're pouring a cocktail, drinking wine or sipping seltzer, using gorgeous glassware can quickly turn this afterwork wind-down into a luxurious experience, so why not use your wedding registry as an opportunity to update your old standbys? We partnered with Waterford—a brand that is synonymous with luxury, and has an incredible wedding registry program—and newlywed couple Nick and Kevin, for tips on how adding a little glamour to your glassware can elevate the everyday.
ELEVATING IDEA: AFTERWORK WIND-DOWN TIME TOGETHER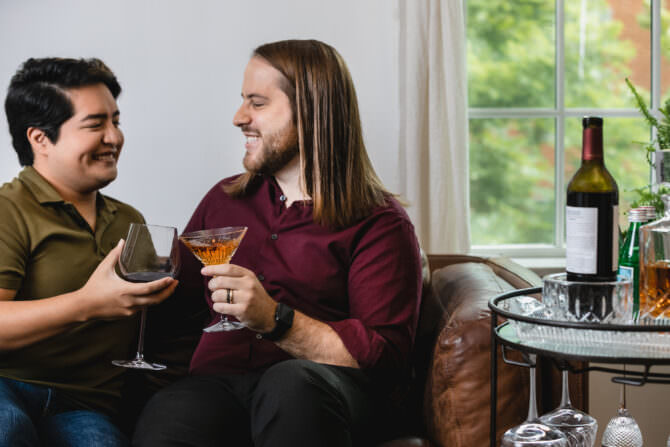 "Make sure you're putting pieces [on your registry] that you've dreamed about having and not just essentials you could pick up on a grocery run," notes Kevin. "Family and close friends lovingly got us some of our more luxury items since they know we'll use them a lot, especially when they visit!"
No matter your tipple of choice, Waterford has you covered with an array of martini glasses, wine glasses, Champagne flutes and coupes, beer pints, tumblers and more. Freshen up your bar cart with crystal decanters, ice buckets and cocktail shakers.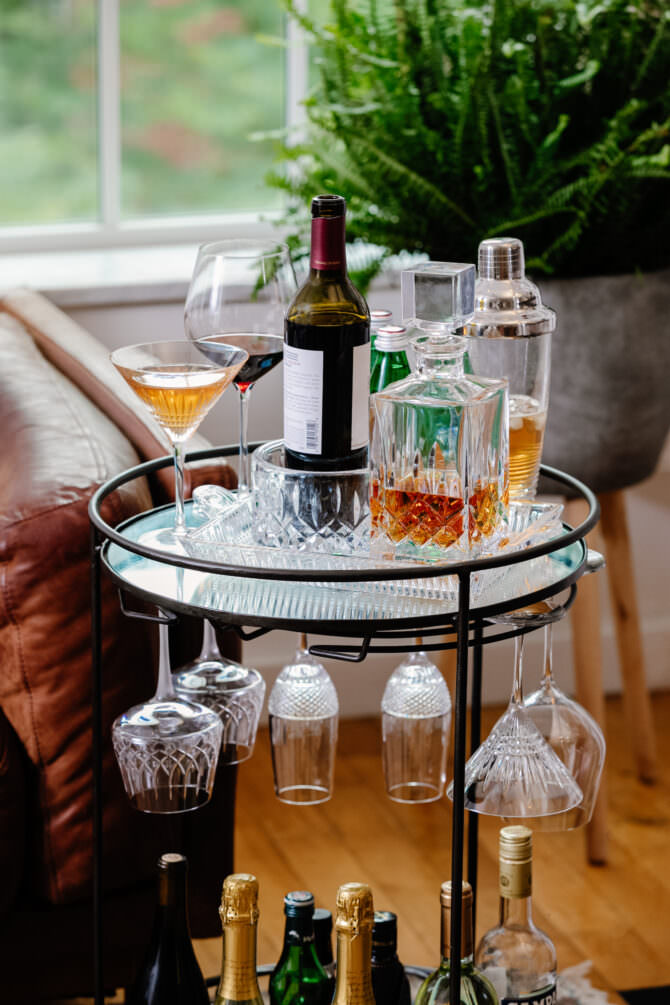 "I think using luxury products every day removes the 'stuffiness' from them," says Kevin. "Our generation grew up with tableware and crystal locked away behind glass or cabinets, something forbidden until the 1-2 times a year they came out for their big moment."
A favorite of Kevin and Nick's? "We love the goblets, martini and double Old Fashioned-glasses from Waterford! Nick took a shine to mixology during the lockdown periods of the pandemic and a pretty cocktail stands out in a dramatic crystal glass. When not in use, they sparkle throughout the day on our bar, elevating our living room."
See how other IRL couples are elevating their everyday with Waterford!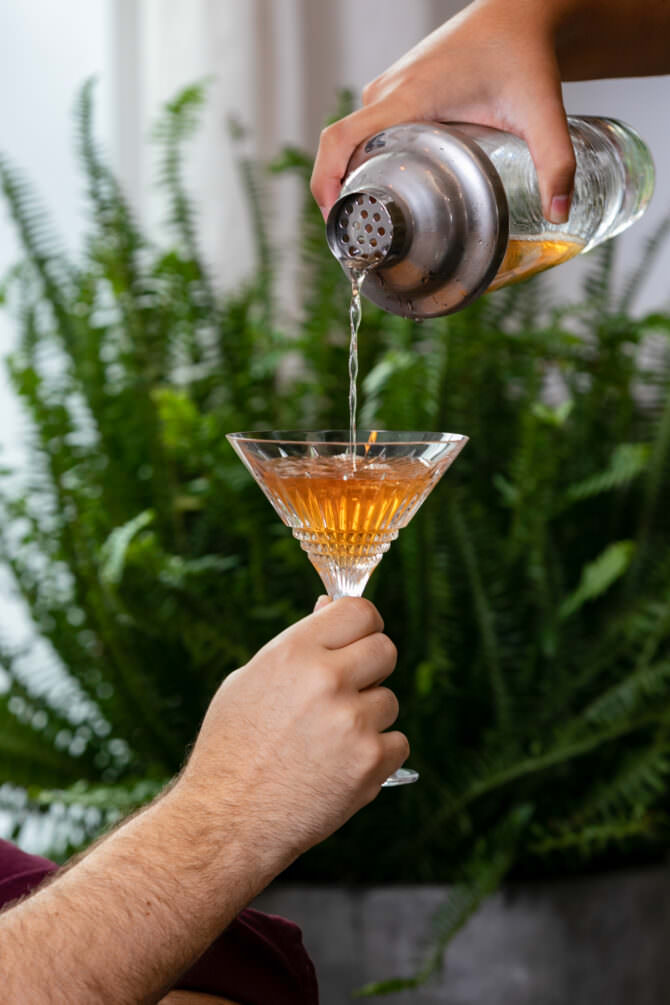 REGISTER FOR AFTER-WORK WIND-DOWN ITEMS
Elegance Merlot Wine Glass Pair, $100: The crystal-clear glass makes this set extremely versatile, and the delicacy adds luxury to any sip.
Irish Lace Flute Set of 2, $350: The elegant stemware features an intricate pattern that is reminiscent of a bobbin used to sew Irish lace, bringing a taste of heritage and fine detailing to your sips.
Lismore Arcus Wine Glass Set of 2, $200: Celebrating the 70th Anniversary of the iconic Lismore pattern, Waterford has released a modern twist to the classic, perfect for the contemporary wine drinker.
Elegance Lager Glass Pair, $100: Continuing the Elegance Collection's delicate craftmanship, this pair of lager glasses is perfect for pints.
Lismore Black Medium Goblet Pair, $280: The Lismore Black Collection's rich opaque black detailing brings the drama, and will add boldness to your bar cart.
Lismore Square Decanter, $375: This square crystal whiskey decanter allow single malts to shine and will add a touch of luxury to every pour.
Mixology Circon Cocktail Shaker, $225: The beautiful crystal Mixology Circon Cocktail Shaker boasts a linear design inspired by sugarcane, and creates the perfect experience when crafting rum-based cocktails.
Lismore Diamond Martini Pair, $200: The weighted crystal makes sipping from these martini glasses almost too easy, and the intricate Lismore Diamond pattern is pure eye candy.