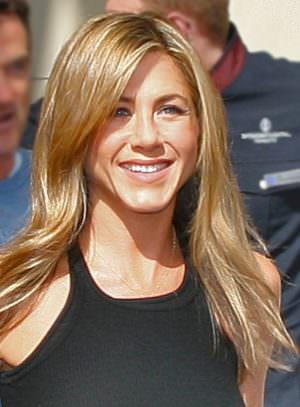 Jennifer Aniston and fiance Justin Theroux have been playing the Will They, Won't They game with fans for three years but rumors of an actual wedding taking place in Cabo San Lucas are swirling and we're hoping that this upcoming wedding season will find our favorite Friends star hitched.
Jen's all-American girl style (not to mention, the fact that the 46-year-old doesn't look a day over 30) has us eager to see what she'll don down the aisle so seven of our favorite designers dreamed up and sketched dress options for her big day. Jen, you can thank us with an invite to the wedding.
Jean-Ralph Thurin
"I think Jennifer is beautiful with such an effortless style, so for her upcoming wedding to Justin Theroux, I see her in an impeccably simple but stylish bias cut gown with a beautiful decollete."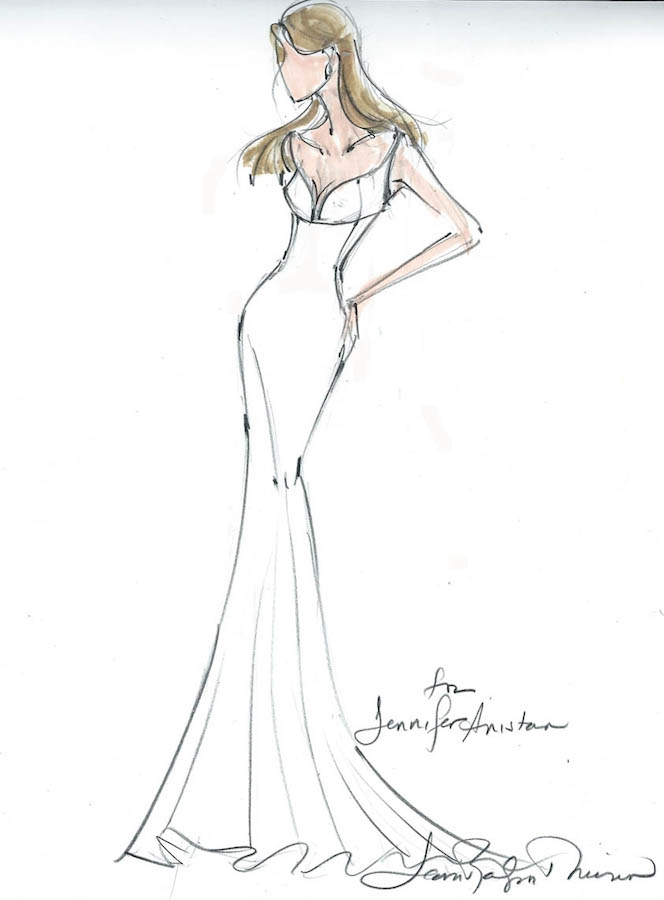 Yumi Katsura
"Jennifer's look is always the definition of understated and effortless elegance. We chose this modern silhouette with a deep V-back gown of embroidered lace, partially lined with a lush nude French stretch silk charmeuse. Her beautiful legs are highlighted through the sheer lace skirt. It's modern and sophisticated yet laid back, just like Jen!"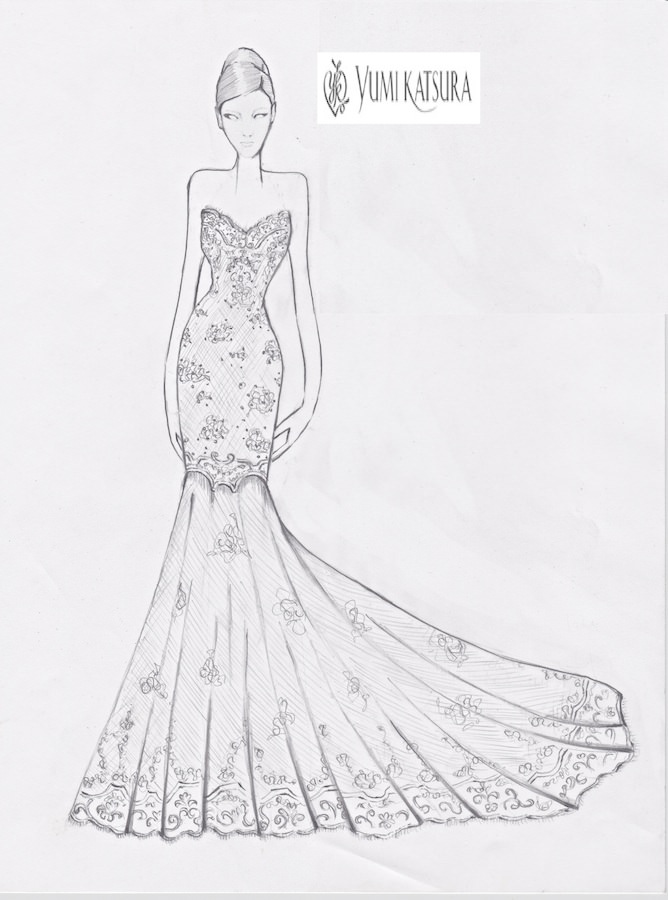 Val Stefani
"Jennifer Aniston has a timeless and elegant style that is reflected in her red carpet look. We chose to design a gown that would best capture her style while still showing off her shape."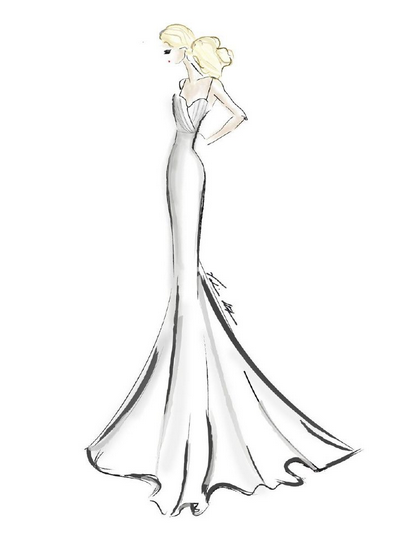 Galia Lahav
"Jennifer has been displaying a more bold and sexy style lately and we feel our design is a great way for her to showcase that confidence on her special day. With the bold detail on the back, all eyes will no doubt be on her as she walks down the aisle!"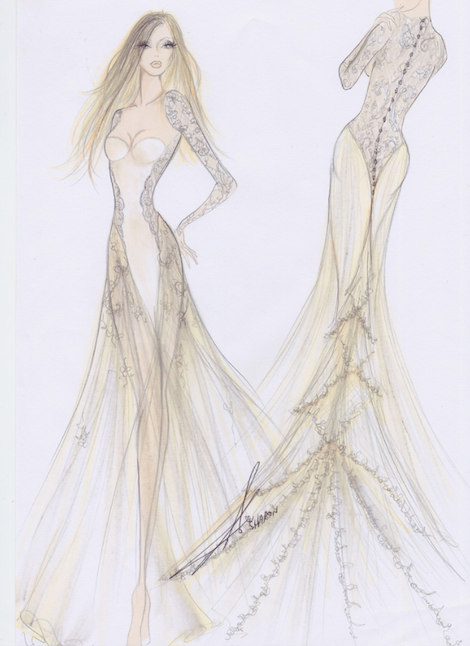 Claire Pettibone
"Jennifer will play up her natural beauty with an unfussy gown that reflects her style and shows off that amazing body! I'd love to see her add a feminine accent of lace  to make her wedding day look standout from all of her gorgeous red carpet appearances."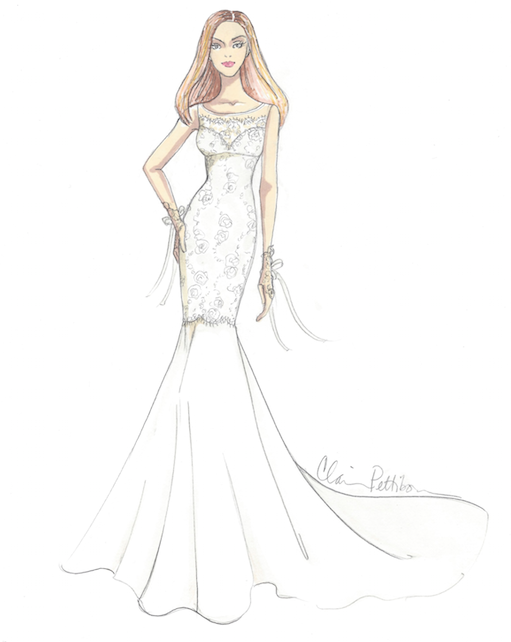 Winnie Couture
"We envision Jennifer in something that showcases her figure on her wedding day. Our sketch combines her classic beauty with a timeless silhouette that is the perfect style for her."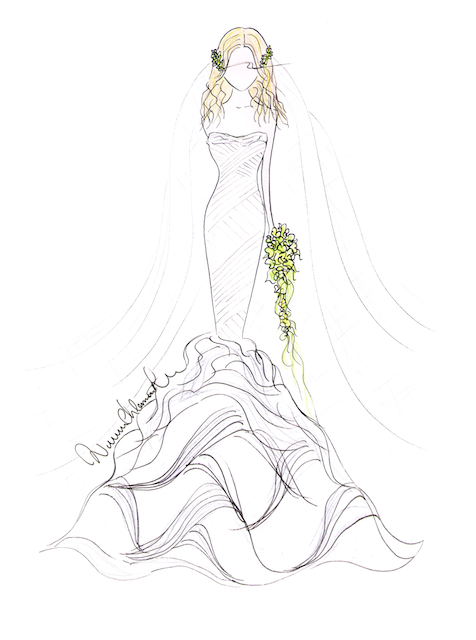 Jani & Khosla
"An all-American beauty, Jennifer Aniston is renowned for her talent and style. Our design, inspired by the Thistle Flower, reflects these attributes and was the natural choice to celebrate Jennifer on her big day. The The conservative neckline combined with the sensuous back detail pay homage to both the traditional wedding style and the 21st century Goddess that will be wearing it."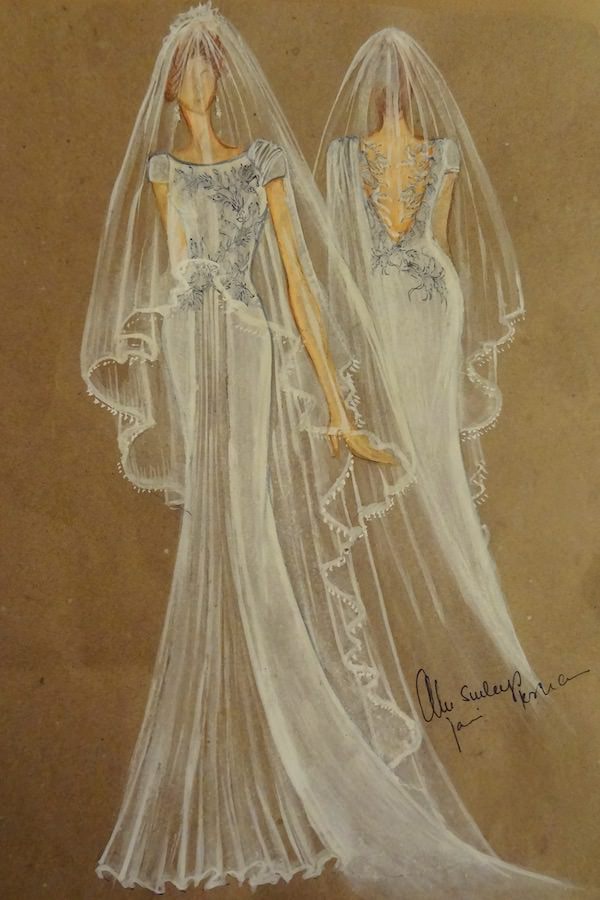 Which gown do you think is best suited for Jennifer Aniston's wedding day style?