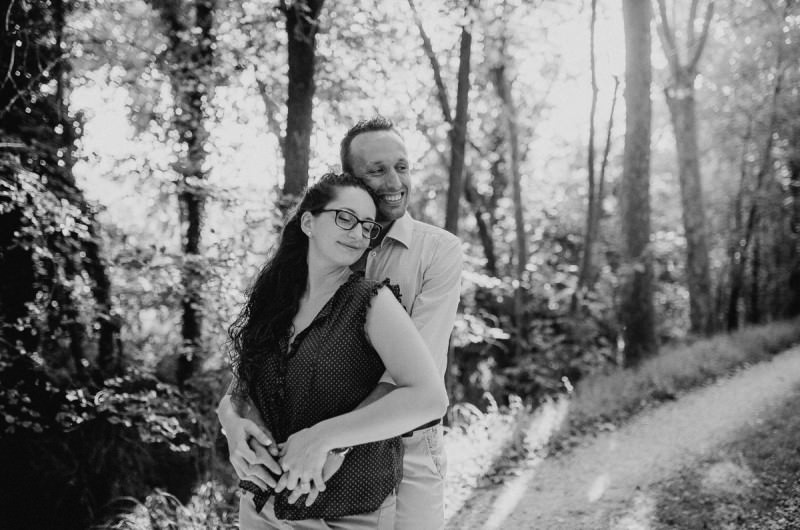 Chiara and Nicola's Sentimental Venetian Countryside Engagement
When Chiara and Nicola were in Rome celebrating New Year's Eve, Nicola knew he didn't want another year to go by without Chiara by his side. After they rang in the New Year, Chiara and Nicola headed back to the hotel. "He had me sit on the bed and told me that we were walking the most important path of our lives together," Chiara says. "And at the same time, he took out from the bed sheet a little white box and asked me to marry him." The ring had been hiding under the bed sheet since they arrived at the hotel as Nicola awaited the perfect moment to ask Chiara to be his wife. "Obviously, I started to cry like a fountain, and I said yes!" she says.
When they arrived back at their home on the Venetian countryside, Intimate Love Memories captured the newly engaged couple on the beautiful property that has been in Nicola's family for several generations. "This place is quite unique," Chiara says. "We love places like this – far away from the chaos and surrounded by the calm of nature." The lush landscape, rustic details and incredible views created a serene backdrop for Chiara and Nicola's engagement pictures, which perfectly portray their everlasting connection.