Whether you want to hold, show, hide or bind, these brands are taking the plunge into gender-affirming swimwear.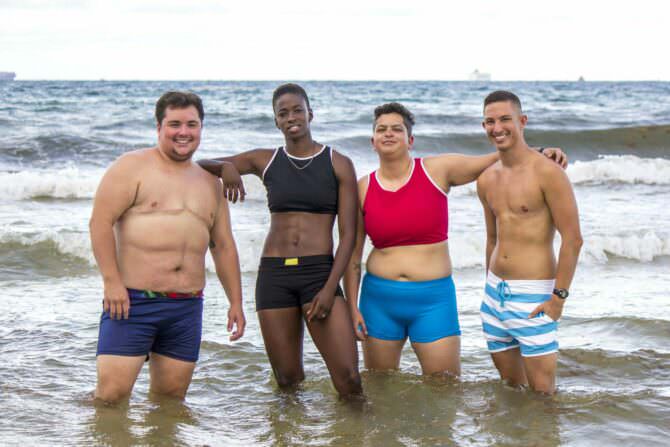 From full coverage to midriff, no compression to high compression, swim shorts to jammers, Outplay has a variety of options that you can mix and match.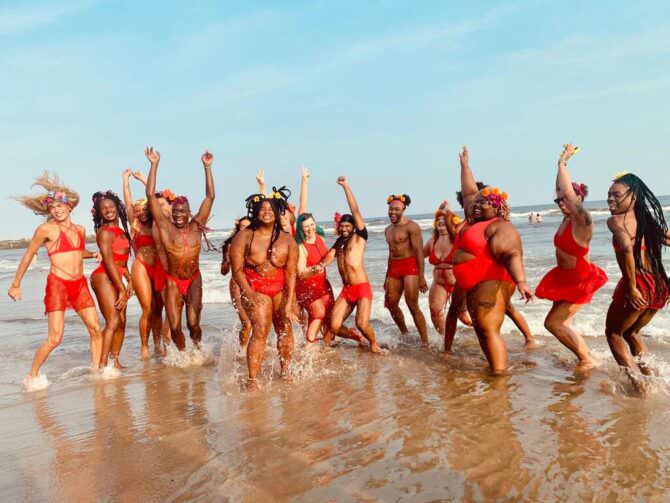 Chromat's latest collection is a collaboration with artist Tourmaline and designed specifically as "swimwear for girls who don't tuck, trans femmes, non-binary and trans masc people who pack, intersex people, women, men and everyone embracing Collective Opulence Celebrating Kindred." The the bright-red collection — a reference to lifeguards, safety, and protection — showcases a variety of styles with fashion-forward architectural lines, specifically designed for all bodies.
Never before has there been a swimwear collection designed for trans, non binary and intersex bodies that places equal value on both comfort and aesthetics,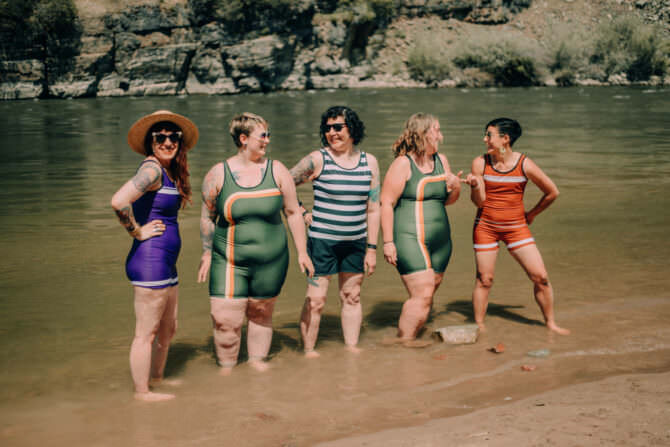 Inspired by the swimsuit styles of the 1920s, Beefcake Swimwear is a small-batch eco-friendly company that creates one-piece androgynous swimsuits with seriously chic retro vibes, in sizes XS-5X.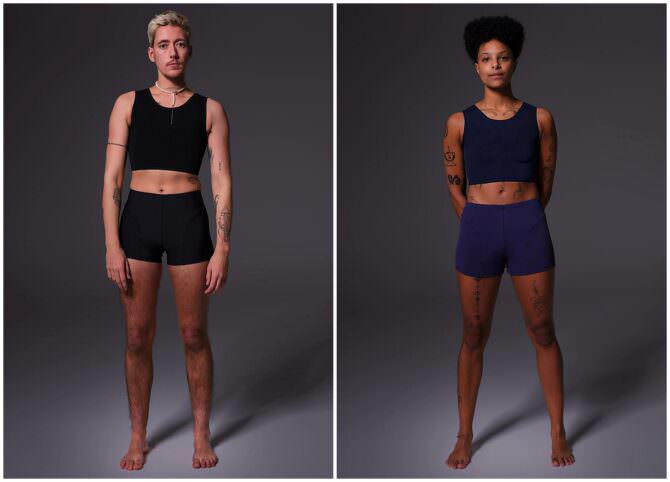 With details such as invisible pockets for breast prostheses and extra support in the bottoms for MTF, and built-in binders and curve-accommodating style for FTM, UNTAG's gender-affirming collection of classic black pieces are made for you.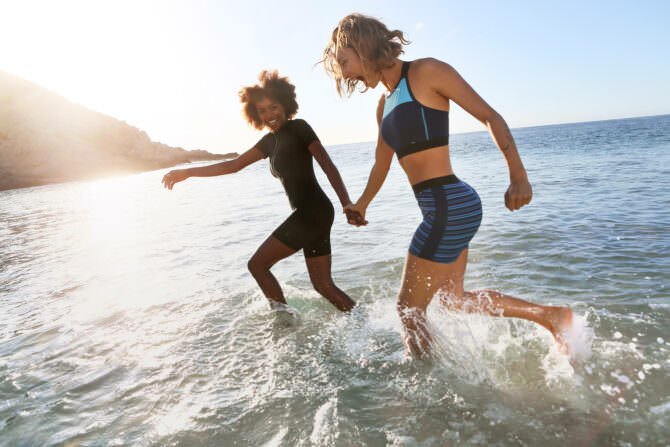 Known for their underwear collections, the popular TomboyX brand also has a swim line of gender-neutral tops, bottoms and one-pieces with the same great look and fit that we've come to love from their intimates.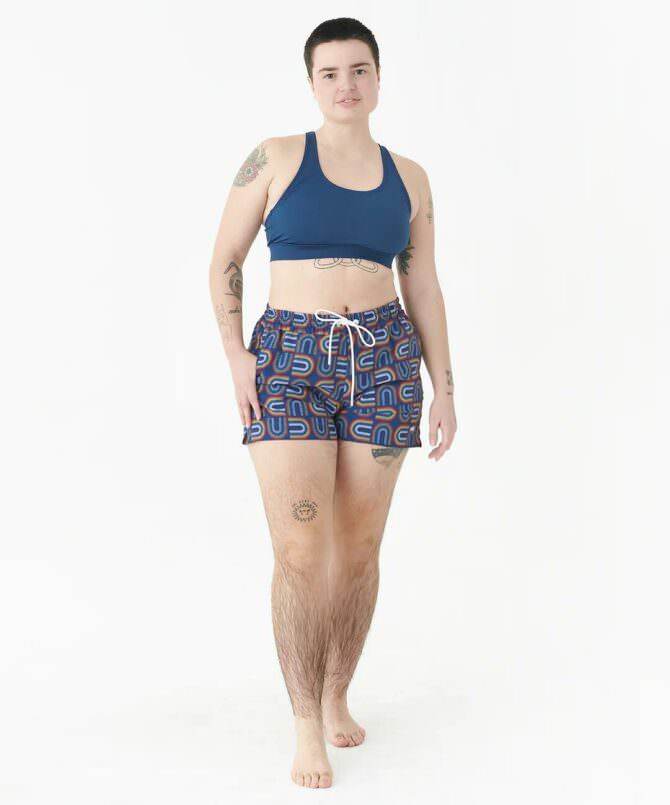 Designed to be fitted on multiple body types, Humankind offers swim tops, bottoms and unisuits. They also have adorable kids' swimwear.