My sister got married on October 21, and I'm still recovering from the 14 months we spent planning the wedding. As a writer and editor for Love Inc., I spend a lot of time thinking about weddings, so I obviously volunteered to step in as the wedding planner (mistake no. 1 — just kidding!) in an effort to help my sister stretch her budget as far as it could go. But with me living in New York and her in Colorado, it wasn't the easiest feat. Along the way, after committing a number of completely avoidable mistakes, many of which caused unnecessary headaches, I began to compile a list of everything we did wrong. Although I would have preferred no mistakes along the way, now I can share those hiccups and the lessons I learned so that our wedding planning woes are not for naught!
But before I dive in, I want to say that in spite of all the mishaps both big and small, the day in question could not have been more perfect. From beginning to end — except for forgetting to give the bride and groom the microphone during the vows and then leaving the bride's ID at the venue when we headed to the after party at a bar downtown, oops! — the day truly went off without a hitch. And just as I know it was one of my sister's and brother-in-law's best days of their lives, it was one of mine, too. So just remember, whether this is your first or fifth time planning a wedding, it might not go as smoothly as you would like, but when the day arrives, all the headaches, running around and mistakes you make will be more than worth it.
We Thought We Were Organized, But We Weren't
I am a well organized person. However, after planning a wedding, it's become apparent that I have room for improvement in that department. While we created a new email address for all wedding-related information and utilized Google Sheets and Google Docs to keep things organized, we also had appointments and due dates in three different calendars, notes that were quickly scribbled and then lost in email drafts and important to-do lists in the notepad on my phone that my sister never saw and vice versa. So if I were to do it all again, I would have chosen one single location for all planning information — not in the cloud or on a computer, but a physical object that I could hold in my hands, such as an Erin Condren planner.
I was recently introduced to the swiftly organized world of Erin Condren, and I hugely regret not knowing about their wedding planner while I was still in the throes of planning. Having a pretty detail-oriented planner that can walk you through the process while offering tips and tricks along the way and plenty of room for inspiration would have been a game-changer!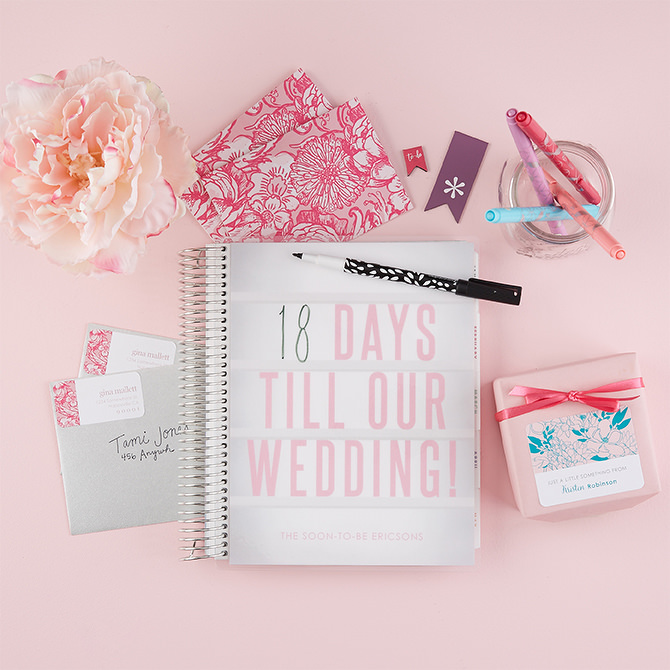 We Chose Pretty Over Practical
It's easy to forget that there will likely be guests at your wedding whom you do not know — think extended family or your parents' coworkers and friends. We definitely didn't take that into consideration when we were designing my sister's save the date. Instead of including their parents' names and their first and last names like you would see on a more traditional save the date, we opted for the more modern, aesthetically pleasing option that just had the bride and groom's first names. While it looked great, it apparently created some confusion among guests who weren't quite sure who the wedding was for. So even if you have an engagement picture on the front and link to your wedding website, pay careful attention to the language you choose to make sure it's as clear as possible.
We Made a Major Error on the Invitations
If you happen to plan a move only a couple months before your wedding, first of all, I offer my condolences. Second of all, make sure you know your new address before sending out invitations with the wrong house number on the RSVP envelopes. Did this really happen? YES. My poor sister spent quite a bit of time at the post office, thankfully, with a number of helpful individuals who did their best to sort everything out. In the end, they were able to forward all the RSVP's to the correct address and no harm was done. But when I mentioned unnecessary headaches above, this was definitely one.
Even if you do know your correct address, which I hope you do, it's way too easy to make a silly mistake. So if you're ordering a return address stamp or having someone address your invitations for you, just double check to make sure the address you gave them is, in fact, correct.
We Waited Too Long to Finalize the Guest List
First of all, I'd say your no. 1 goal when it comes to your guest list is to FINALIZE IT. We were adding and removing people up until three weeks before, and it was an absolute nightmare. So, before you send out a single invitation (it's okay to tweak it even after you send save the dates), make sure your list is final. And when I say final, I mean, check that every guest's name has made it to the final list, ensure all the prefixes, names and addresses are correct and then don't let anyone try to sneak another family member or friend in there last-minute.
We Didn't Check Our List Twice
Because I learned how to do calligraphy for my sister's wedding, I addressed all the invitations myself from my apartment in New York. That meant I didn't know most of the 200 people on the guest list from Adam, so not only did I almost address an invitation as Mrs. to a man named Alex, but I also didn't question any of the weird spellings or strange addresses that appeared on the list. And that was honestly one of the biggest mistakes I made during this whole planning process.
If I could go back, I would have sent a finalized master list to every single person who added a name to the guest list to have them double check that all the information was correct. This also would have helped eliminate the 10 people who received last-minute invites because of an email with guest list additions that we read and then proceeded to immediately forget. Had both sets of parents looked over the list before invitations were sent out, they would have noticed those guests were missing, and we also wouldn't have had so many guests return the RSVP card with the correct spelling of their name clearly denoted. *face palm*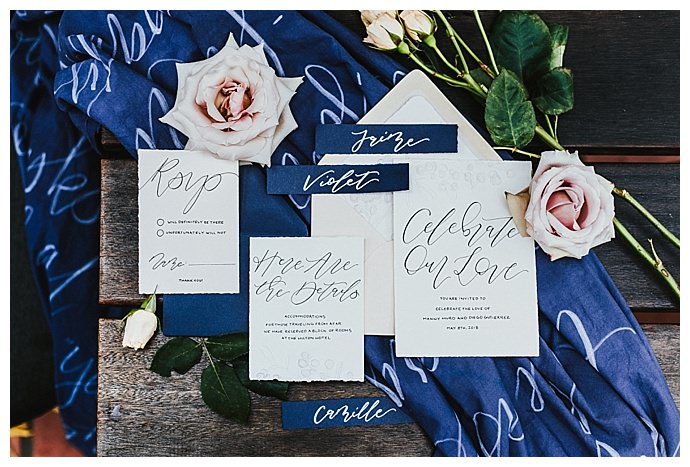 We Didn't Think About Editing the RSVP Cards
Speaking of RSVP's, if you're having a plated dinner, then there are a couple of things you need to consider when designing your RSVP cards. First of all, make sure you've selected your meal options beforehand so you can list the dishes for guests to choose from. Second, include directions that tell your guests how to fill the card out. For example, many guests returned their card with tally marks to indicate that one person wanted the filet while the other wanted chicken. However, for a plated dinner, we needed to know exactly who ordered what meal. So I had to frantically email our parents as well as my sister's husband's parents and ask them to contact all their guests to clarify who wanted to eat what. Had I thought of this before I approved the final design on Minted, I would have added a line on the RSVP card asking guests to please leave their initials next to their meal choices for clarity. It would have been such an easy fix!
We Didn't Ask Enough Questions
Once we sat down for dinner, I was getting nervous thinking about having to give my toast, so I promptly looked around for a glass of wine. I soon realized no one had wine at their table, and when I inquired about it, I was told that the servers had been instructed not to serve wine at dinner. My first thought was, "by who?" as I was the one who planned the wedding, but we later learned that the bar package we selected didn't include wine at dinner. This wasn't a huge deal in the end, as there was still a bar where guests could grab their own drinks for dinner, but, had we asked more questions about the confusing language in the bar and catering packages, we would have realized that the package we selected wasn't the right fit for us.
We Avoided Talking About the Budget
Talking about money sucks. It's undoubtedly one of the most stressful aspects of planning a wedding, which is why it can be tempting to keep pushing that conversation to the side. But it needs to be discussed, preferably before the wedding has come and gone. I think my sister would agree that, all too often, we got caught up in fulfilling her perfect vision and, toward the end, doing what was easiest, and we definitely paid for it.
We Didn't Delegate Enough
I don't know if I'm a control freak or if both me and my sister are, but as the wedding drew near, we became aware of the number of people who felt left out during the planning process. I like to take that as proof that I had my shit together, but toward the end when my plate was completely overloaded, I remembered that it was okay to ask people for help. In fact, many of them had been asking to help for long before then, and they were more than happy to do so.
When you're planning your own wedding, you are certainly free to have as much control as you'd like, but I'd urge you to take other people's feelings into consideration. A wedding is an exciting, once-in-a-lifetime event, and everyone, from your parents to the wedding party, might love to be included in even the smallest of tasks. As much as this one day is all about you, it is a little bit about the people who you are asking to celebrate with you, too, so just keep that in mind as you're making decisions and checking items off your to-do list.
Photo credits: photo 1 courtesy of Erin Condren ; photo 2 by Megan Blowey Photography
*Editor's Note: This post contains affiliate links. Each time you purchase an item via our affiliate links, Love Inc. is receiving a small percentage of the sale, thus you are helping our small, EQUALITY-MINDED™ business grow and allowing us to provide more content for YOU! Isn't that just fantastic?
Written by: