Because not everyone wants to put a ring on it …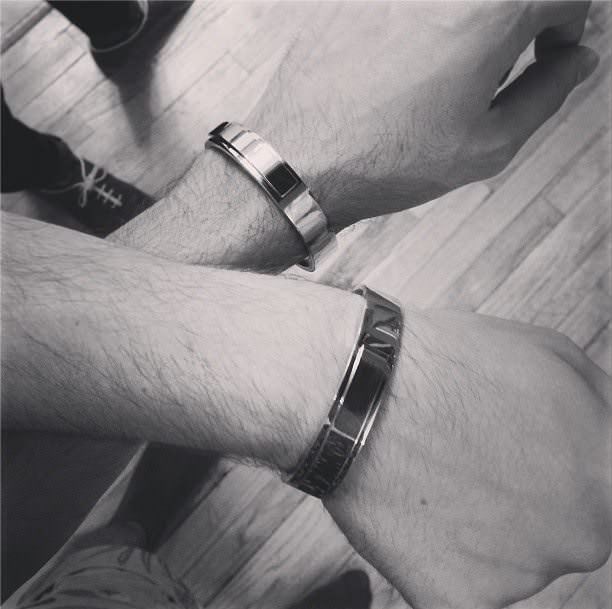 Bracelets: Take a cue from fashion designer Christian Siriano who exchanged bracelets with his now fiancé Brad Walsh.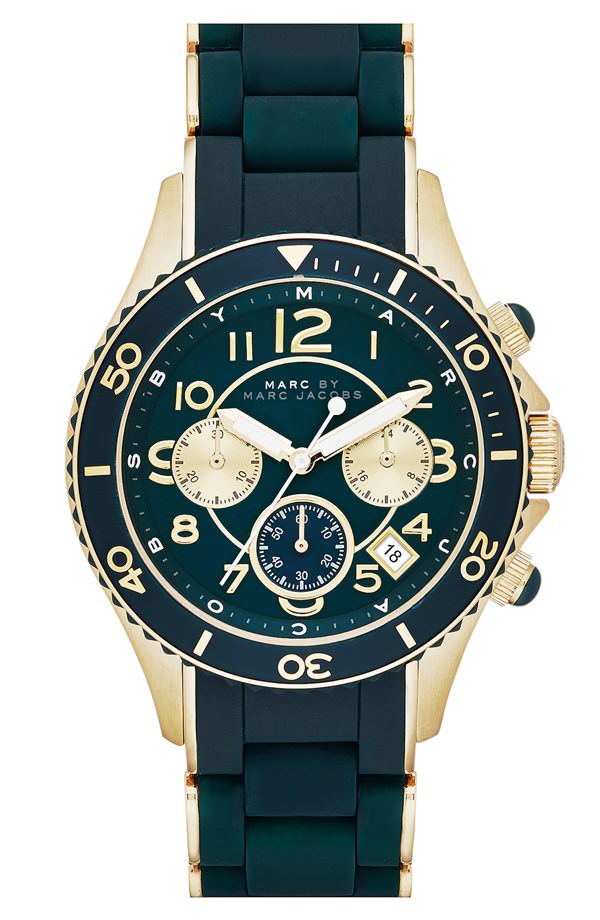 Watches: An increasingly popular option for grooms and masculine-minded brides, there are few things finer than an impeccable wrist watch. 'Rock' Chronograph Silicone Bracelet Watch, Marc by Marc Jacobs available at Nordstrom for $350.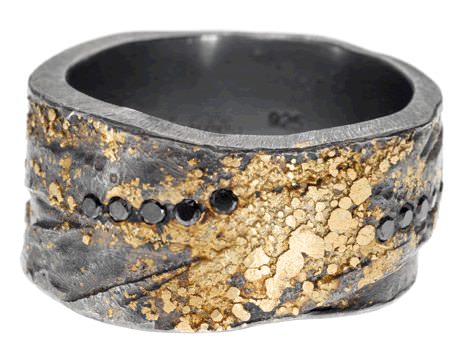 A "non-engagement" ring: In the wedding world, the term "engagement ring" is interchangeable with a sparkling diamond, but in reality, the ring style spectrum for brides and grooms is extremely diverse. If your guy or lady isn't a diamond person, don't get them a diamond. Duh. Let your eye wander to other parts of the jewelry world, such as colored gemstones, pearls and cool metallic designs. Ring by Todd Reed.
Put money toward a big purchase: Buying a home together reaches a commitment level that's about as high as an engagement (perhaps even more so), and for those with a more utilitarian personality, it makes financial sense. A recent study from Coldwell Banker Residential Real Estate revealed that one in four couples between the ages of 18 and 34 bought a home together before they got married so why not make it an official symbol of your commitment?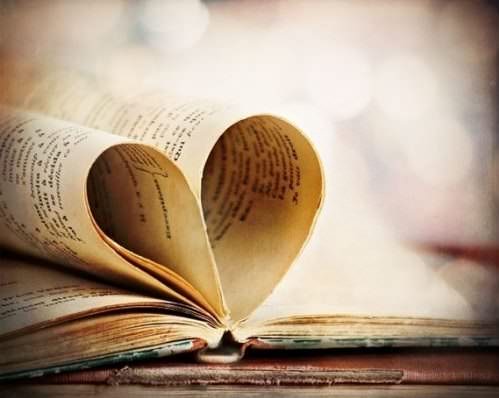 Engagement Gifts: If accessories aren't your thing but you still want to exchange something to symbolize the crazy huge decision you just made, gift your beloved with a token that reflects your relationship. I had a friend whose now-husband presented her with a book when he proposed. This sentiment truly captured her bibliophile personality and was a nod to one of their first dates. Now if that ain't romance, I don't know what is. Photo by Sarah Moldovan Photography.