Your wedding day might be all about you and your love, but it's also about the people you plan to share it with. When planning the details of your wedding day, taking your guests' experience into consideration not only provides an opportunity to thank them for celebrating your big day with you, but it also provides a chance to incorporate a fun, trendy design element into your wedding. We're talking about a wedding lounge!
The average wedding reception lasts upward of four hours, and while that typically includes a cocktail hour, dinner and dancing, it's nice to offer an alternative — whether that's activities for the kids, lawn games for the adults or simply a comfy place for guests to relax and mingle. A lounge area, replete with inviting chairs, fluffy pillows, candles and florals is a great way to encourage your friends and family to feel welcome to stay awhile. So if you're looking for ways to let your guests lounge in style, we've rounded up 12 lust-worthy lounge areas that will suit a multitude of wedding themes and styles!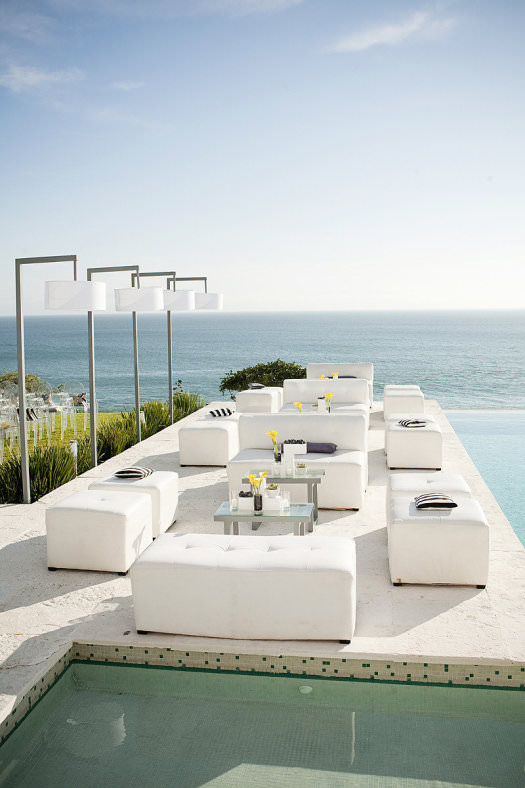 This crisp white lounge with pops of black and yellow are the perfect match for a modern fête by the sea. | photo by License to Still | via Style Me Pretty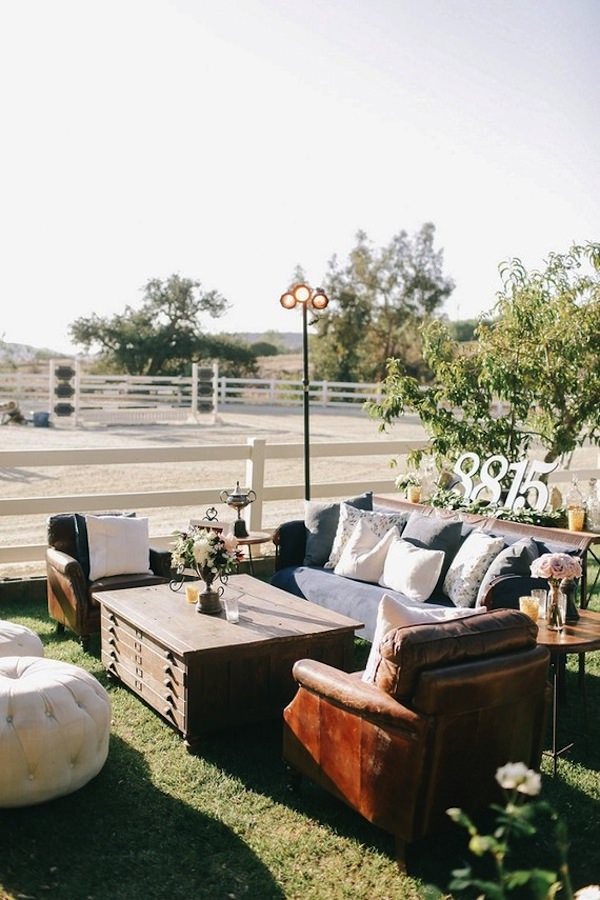 Leather chairs add a masculine touch to this sunny ranch wedding. | photo by Brandon Kidd Photography | via 100 Layer Cake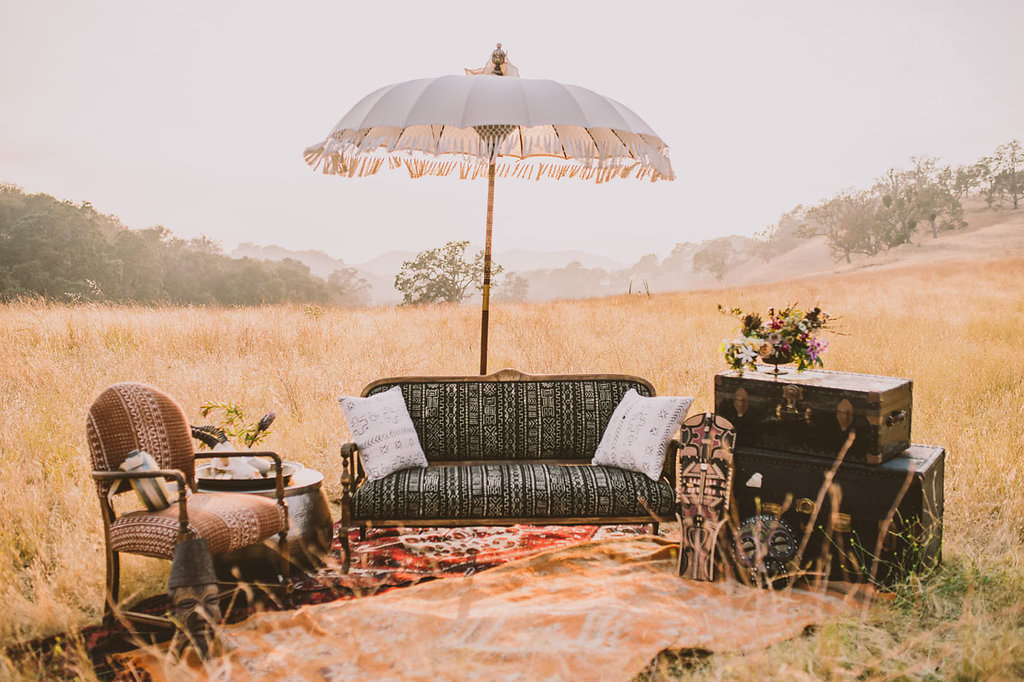 Let your guests stumble upon something stylish and cozy with this safari-inspired lounge for a desert wedding. | photo by Michelle Roller | via Short Hair Girl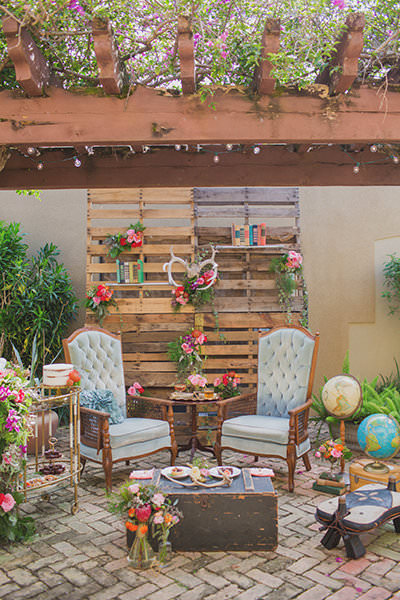 With colorful florals, wood palettes, vintage furniture and antler decor, this bright and eclectic lounge looks as inviting as ever. | photo by Jessica Bordner Photography | via Bridal Guide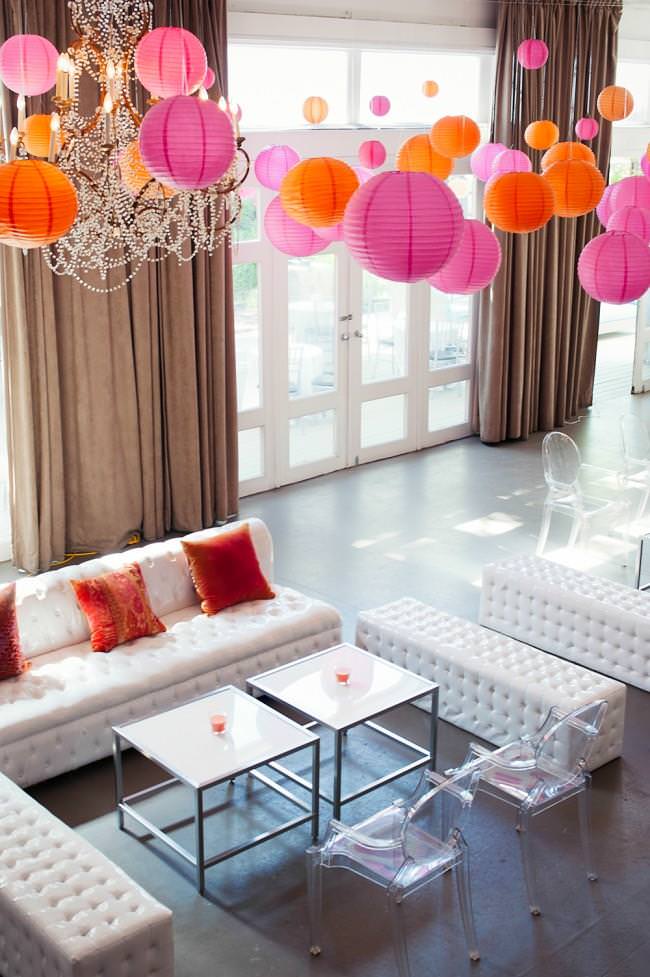 A mix of patent tufted white sofas with acrylic chairs and round colorful lanterns provided a modern feel for this Indian fusion wedding. | photo by Julius and James | via Indian Wedding Site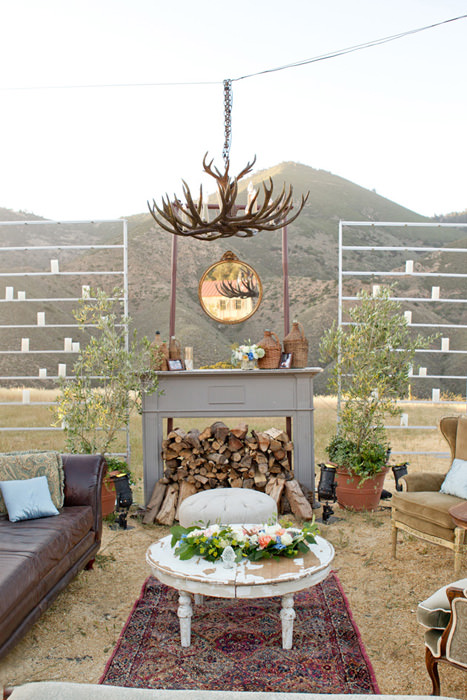 For this mountain wedding, designers took the indoors outside and created a lounge area reminiscent of a cozy living room with rustic details. | photo by Aaron Delesie Photography | via Style Me Pretty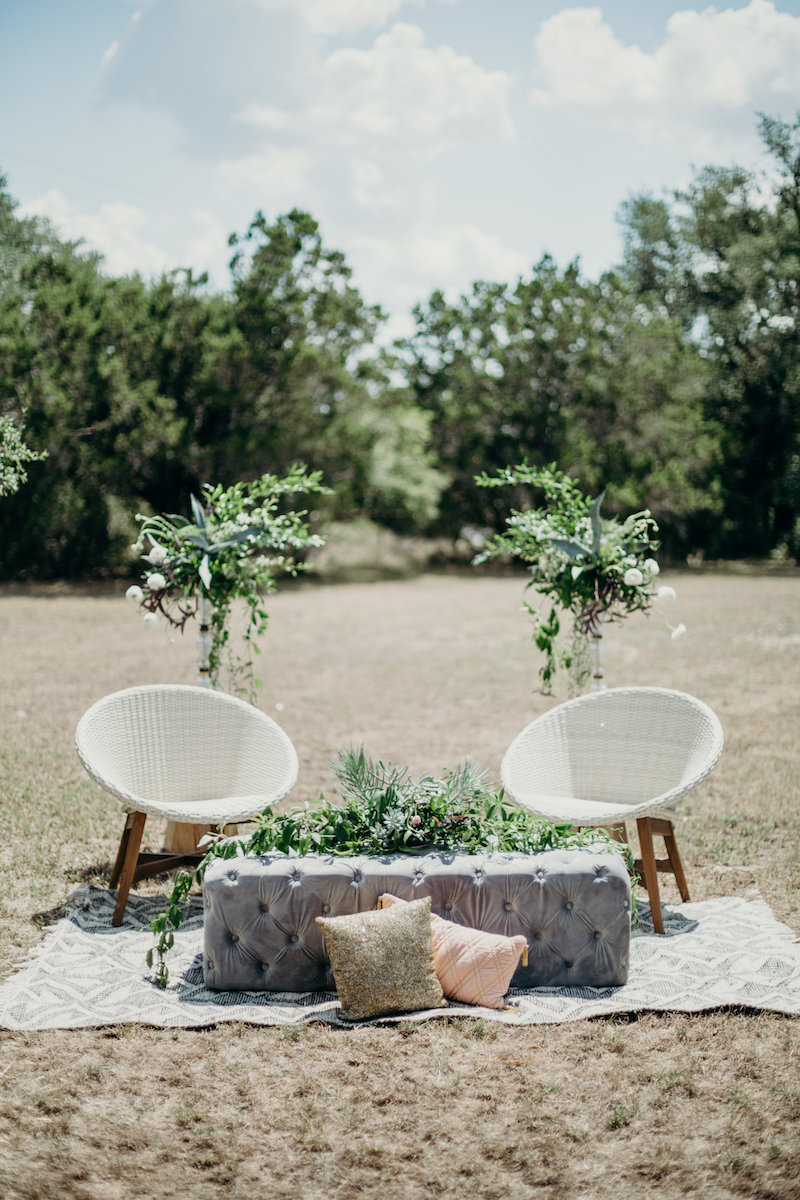 This dreamy lounge area, flanked by lush floral arrangements and plenty of greenery, provides a mod and cozy escape for wedding guests. photo by Wilderado Creative Co. | via Love Inc.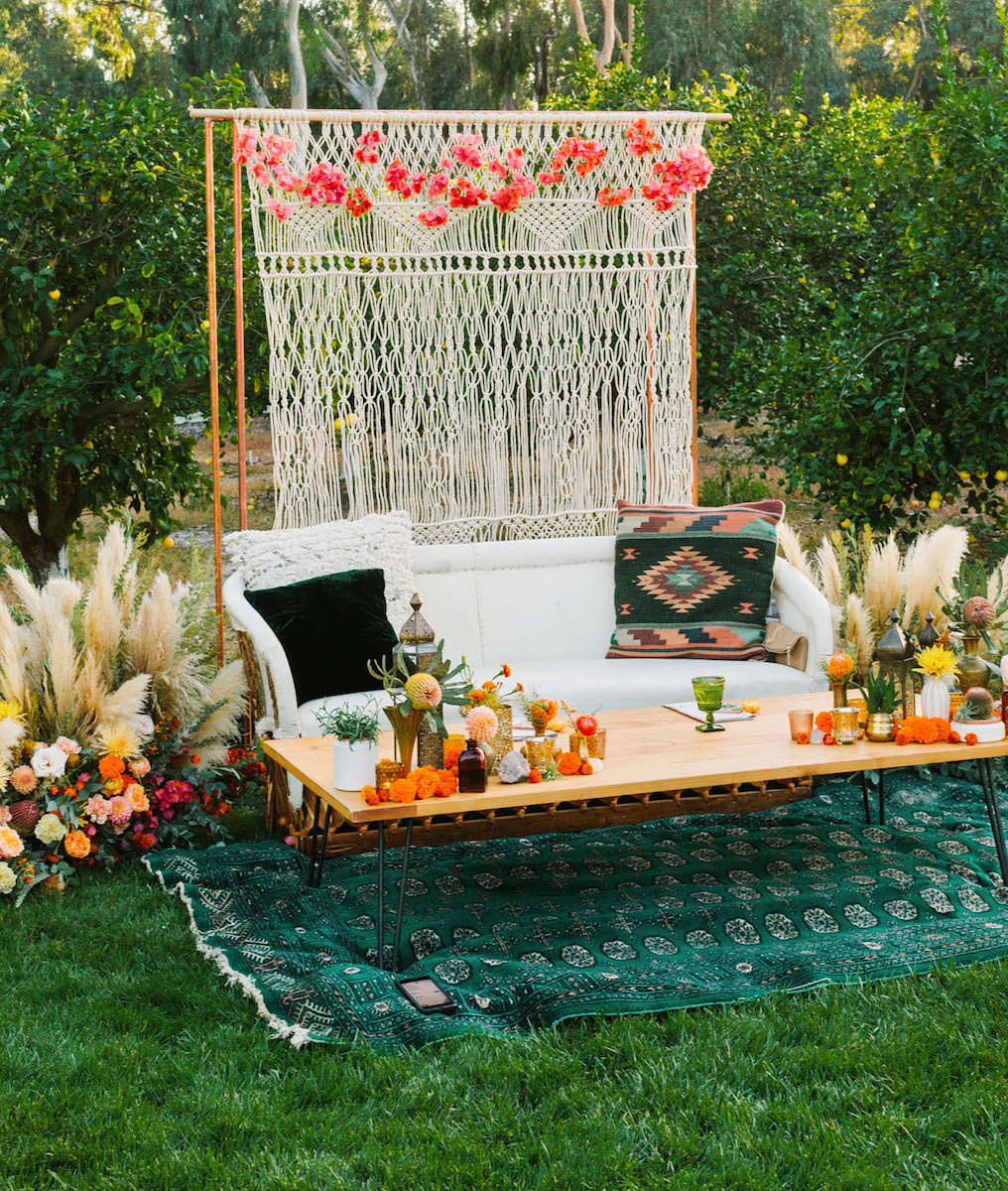 This lounge area, with a macrame backdrop, pampas grass floral arrangements and bright pops of orange and peach, is a boho-lover's dream! photo by Priscila Valentina | via Green Wedding Shoes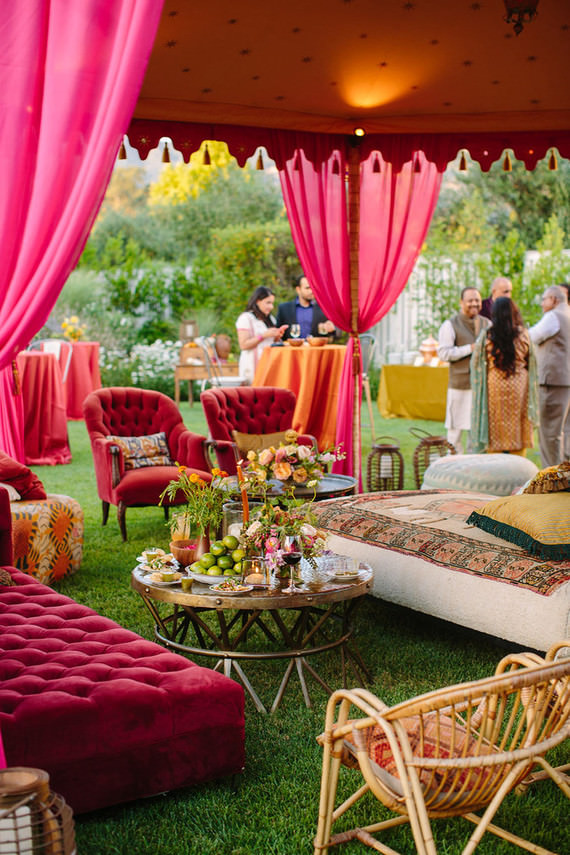 We're all about grand displays of color, and this incredible bright pink setup is giving us lounge envy! | photo by Meg Smith | via 100 Layer Cake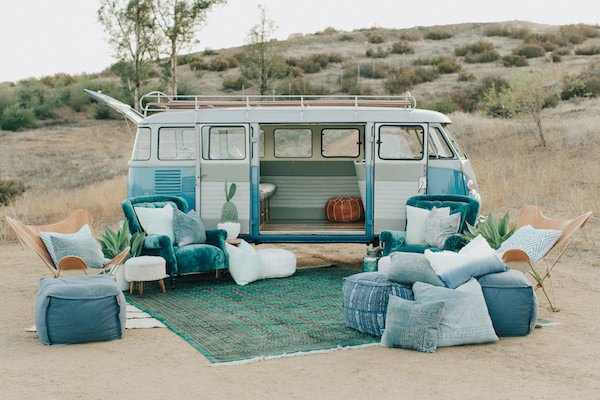 A retro turquoise lounge complete with a VW bus is a striking match for this dessert soiree. | photo by Laura Goldenberger | via Found Rentals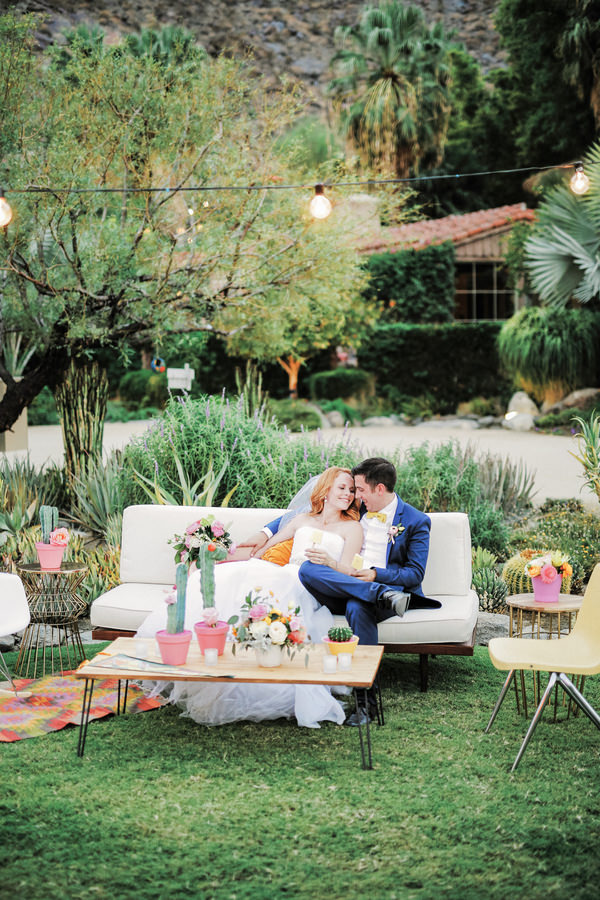 This bright and colorful palm springs wedding included an eclectic mix of furniture for a cohesive style that's perfectly inviting. | photo by Gideon Photo | via Love Inc.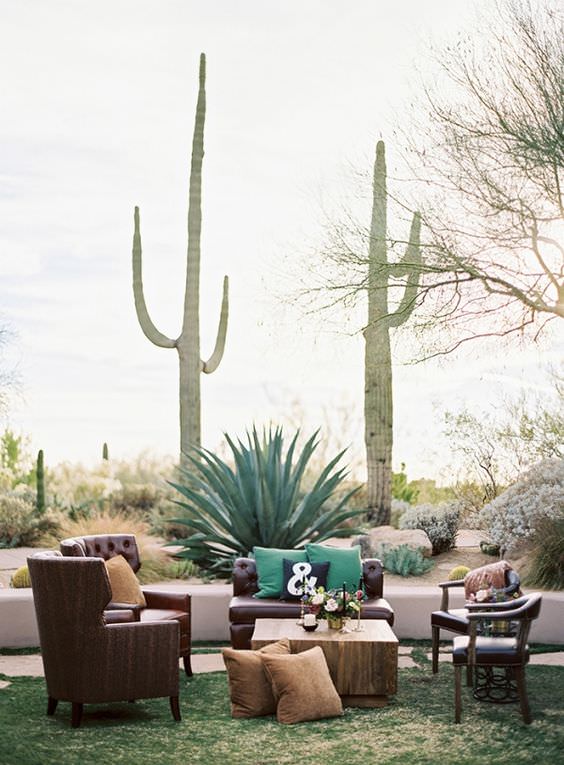 Set against towering cacti, this desert wedding called for an earth-toned color palette and leather seating. | photo by Brushfire Photography | via Hey Wedding Lady
*Editor's Note: This post contains affiliate links. Each time you purchase an item via our affiliate links, Love Inc. is receiving a small percentage of the sale, thus you are helping our small, EQUALITY-MINDED™ business grow and allowing us to provide more content for YOU! Isn't that just fantastic?
Written by: