Show off your bi pride with these 12 bi pride flag-inspired wedding ideas.
Pink, blue and purple—perfect colors for any wedding palette and infinitely versatile. From romantic, muted watercolors, to more dramatic jewel tones of plum, fuchsia, and sapphire, this trio can elevate any event. Most importantly, the meaning behind these colors celebrate bisexual pride and are an amazing way to honor your identity on your special day. 
The bisexual pride flag is beautiful—three horizontal stripes of pink, purple, and blue. The pink stripe represents same gender attraction, the blue stripe represents heterosexual attraction. Where the two colors overlap in the middle the purple represents attraction regardless of gender.
First flown in 1998, the flag was created by activist Michael Page, who took inspiration from the "b-iangles," blue and pink overlapping triangles created by Liz Ninia. These signs were made to promote bi visibility and combat erasure.
There are so many ways to highlight bi pride on your wedding day, from amazing accessories, to flower choices, to beautiful art. Here are some of our favorite bi pride finds for your wedding!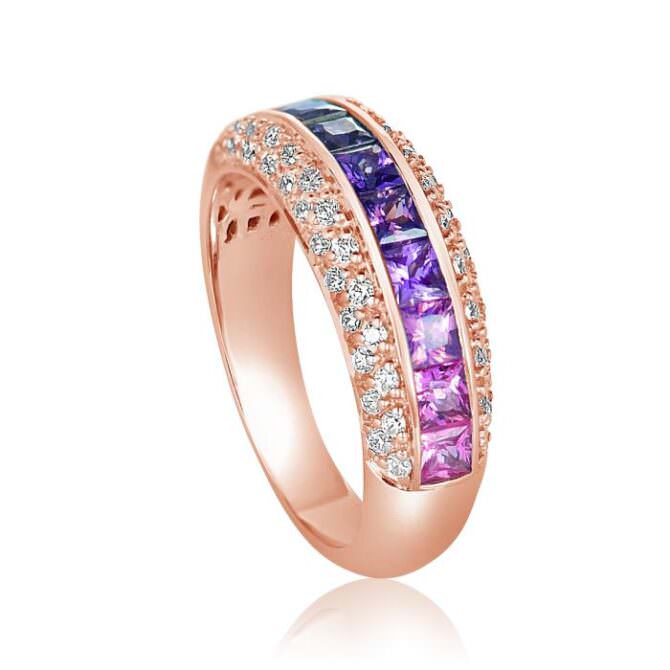 Put a Ring On It
Your wedding ring is a permanent symbol of your life-long commitment. We love rings that also highlight your bi identity, like this stunning hombre ring. The diamonds set the sapphires off so beautifully and make this ring really something special. Madelyn ring vailable at Equalli for $1,500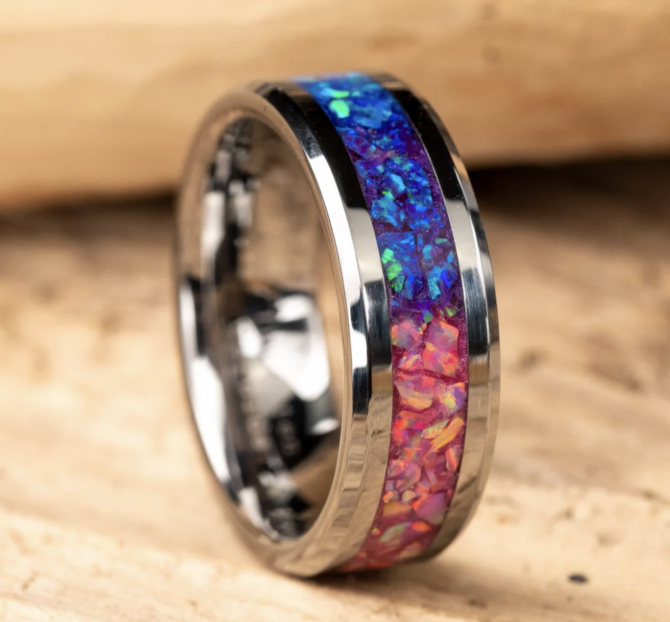 More Bi Bling
This is another beautiful option for a sleek, modern right wedding ring that puts bi pride front and center. The design is available in a variety of customizable styles and sizes, perfect for creating a coordinating set. LGBTQ custom bisexual ring available on Etsy for $102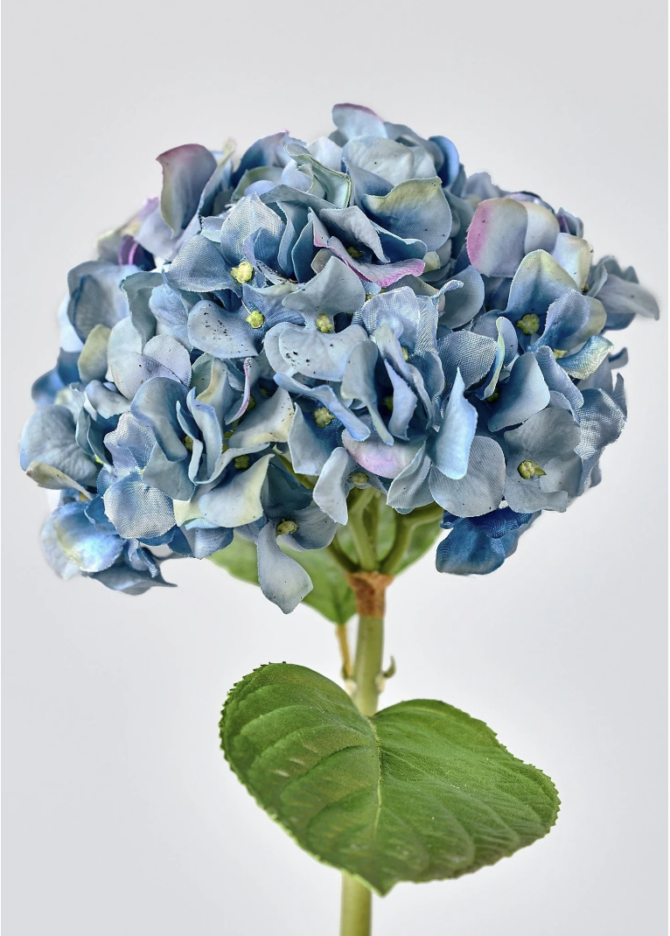 Hydrangea Flower Power
Hydrangeas naturally come in shades of pink, blue, and purple, making them the perfect flower to build your bi pride inspired wedding. They make stunning centerpieces and décor throughout the event and if you mix them with smaller flowers are lovely in bouquets. Faux hydrangea arrangement available at Afloral for $42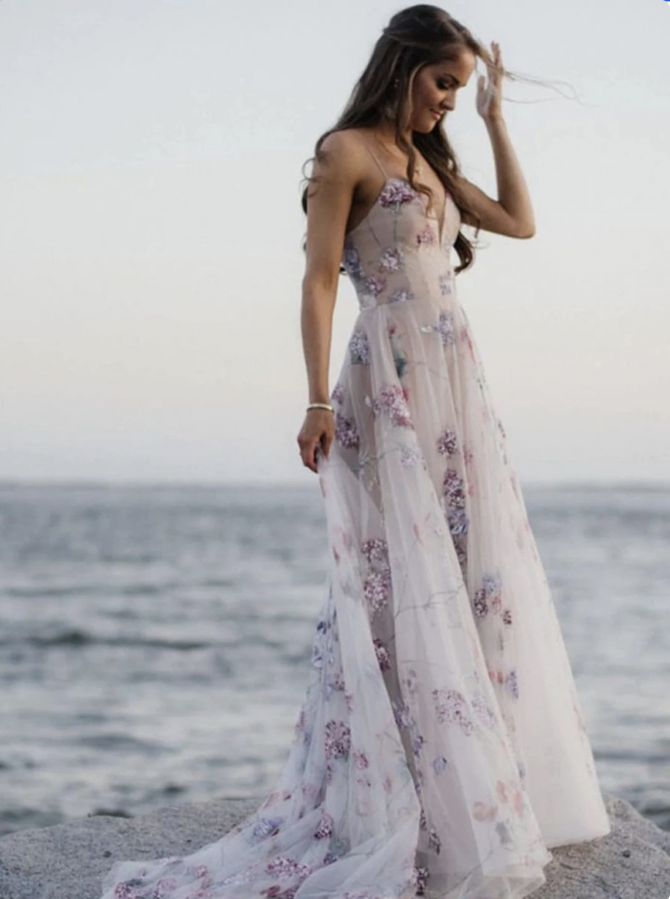 Dreamy Dresses
This dress is stunning—romantic, flattering, delicate, and best of all, decorated with pink, purple, and blue flowers. Flower print beach wedding dress available on Etsy for $460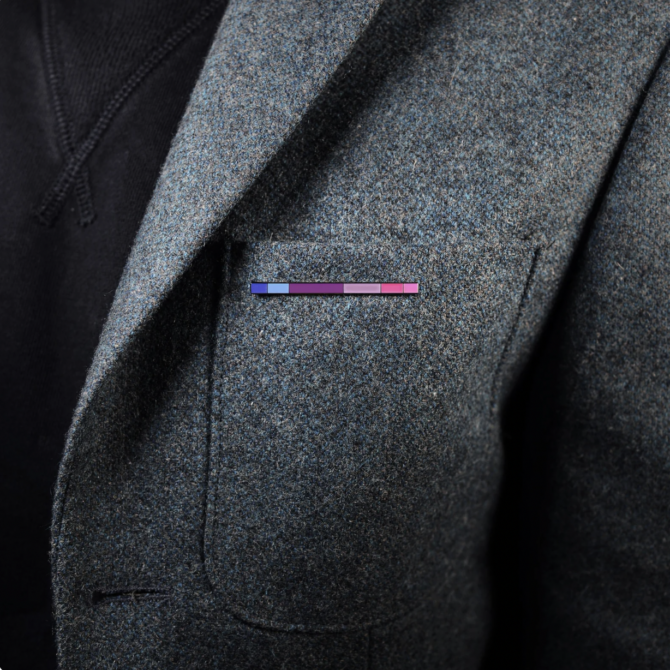 Sleek Pocket Pin
We love the sleek Don Draper look of this pocket pin. It's subtle yet cool, and would coordinate with so many different styles. Bisexual rod pin available on Etsy for $14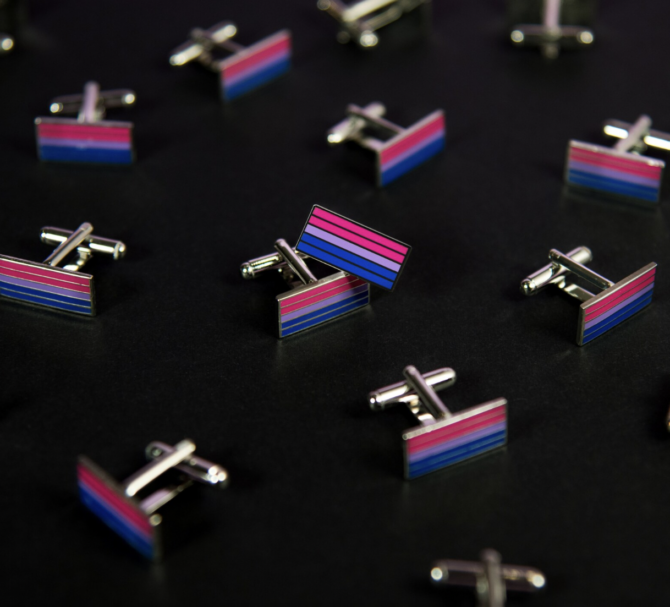 Classy Cuff Links
Literally wear your pride on your sleeve. Cufflinks always finish the look with class, and these are absolutely perfect, whether you're the one saying "I do," or you want to give these to wedding party members or special guests. Silver-plated bisexual pride cuff links available on Etsy for $25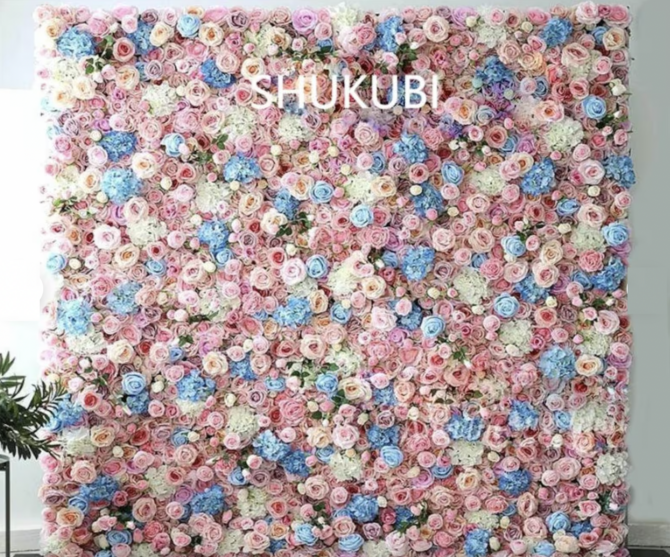 Photo Opp
Don't forget about photo ops, and these floral backdrops make for great photos behind a head table or cake table, for guests to use, or even as a backdrop for a ceremony. Floral backdrop available on Etsy for $245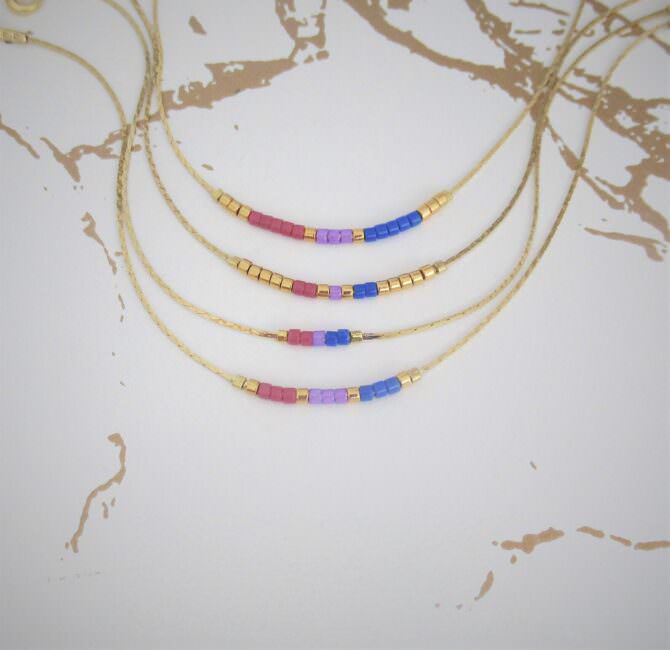 Versatile Necklaces
These lovely gold-beaded necklaces would make amazing wedding party gifts. They also come in different lengths and would look fantastic stacked together. They are delicate yet eye-catching and just so pretty. Bisexual necklace available on Etsy for $31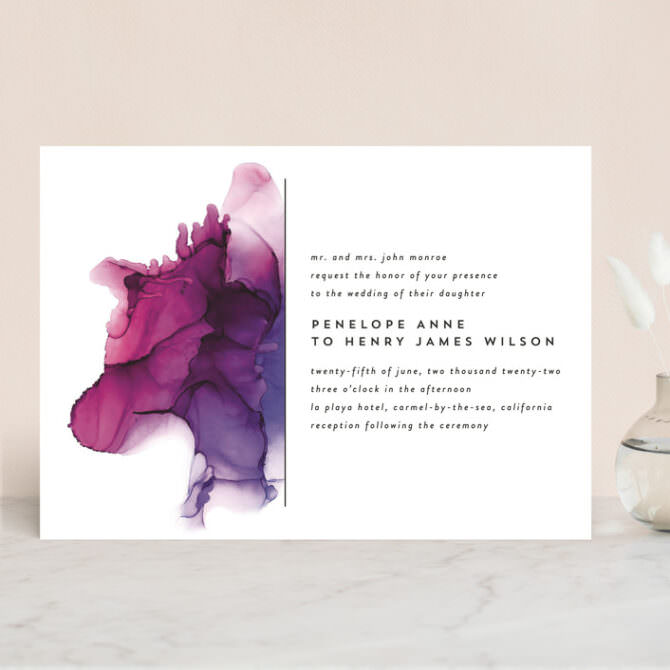 Invitations To Set the Mood
Start the festivities off right with the perfect invitations. This this bold, jewel tone design is absolutely stunning. Available on Minted for $195/60 invites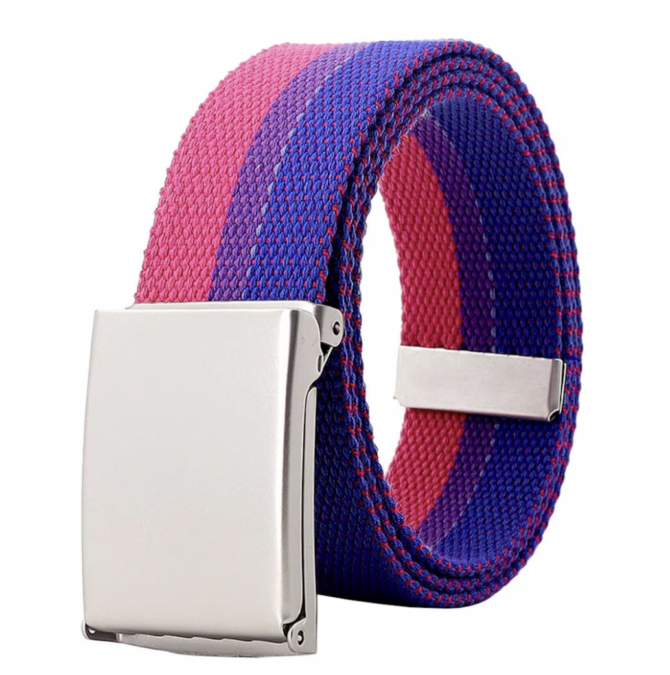 Bi Pride Accessories
Honestly, what can possibly be more fun than this bi pride bowtie ($10 on Etsy)? Unless of course you're also going to pair it with this amazing belt ($11.50 on Etsy)! We'd love to see this paired with a great gray suit, and while you're at it might as well finish it with these fun bi pride socks ($15 on Amazon)!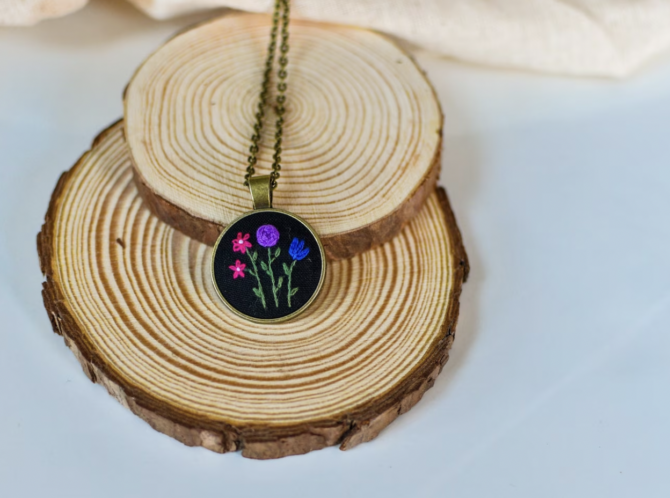 Hand Embroidered Pendant
How cute is this bi pride-inspired pendant? The flowers are so sweet, and the artist also makes coordinating pins, great for lapels, and ties. Available on Etsy for $25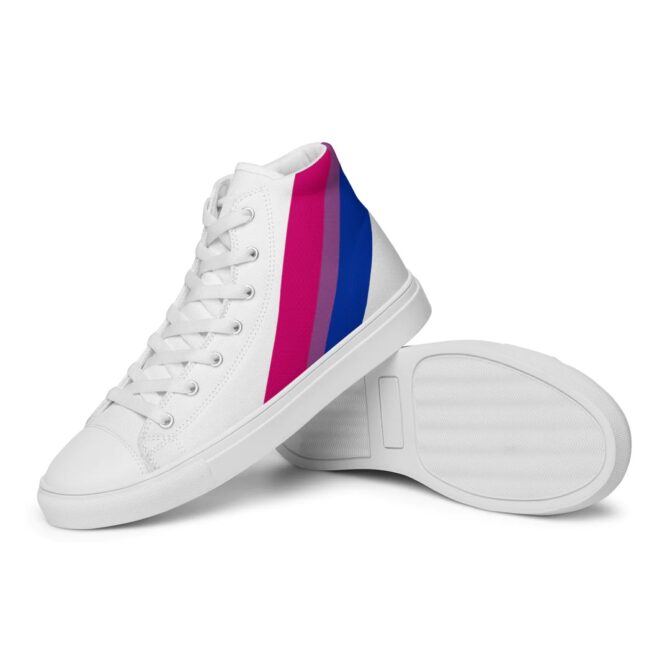 Dancing Shoes
When it's time for dancing, make sure your feet are comfortable as they are festive! Check out these great bi pride high tops to make sure you are dance floor ready all night long. Available on Gay Pride Clothing for $79
Written by Erin Sernoffsky