You'll want to bookmark these sites STAT.
By Brittny Drye
A new generation of entrepreneurs are on the rise in the wedding industry but they care more about coding than centerpieces. These six wed tech companies are each bringing something unique to the (rose-sprinkled) table with innovative, virtual tools to help you with your wedding planning process.
"Creating a guesterly puts a focus on your guests—you and your partner get to really remember why the people you invited are important to you." — Rachel Hofstetter, co-founder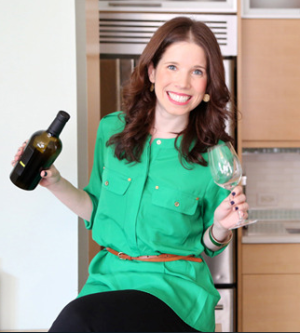 What is it? Guesterly is like a yearbook for your guests. Sent out before the big day or with welcome bags, this custom glossy magazine is filled with photos and fun facts about your guests, breaking the ice even before the first toast. Secret to success: "We're not trying to be another thing you 'have' to do," says Hofstetter. "We're sharing a concept that might be a great fit for your goals and hopes for your wedding—everyone rocking the dance floor, friends and colleagues hitting it off, both sides of your families talking like they've known each other for years."
"Lover.ly has replaced the three-ring binder with a cloud-based planning solution." — Kellee Khalil, founder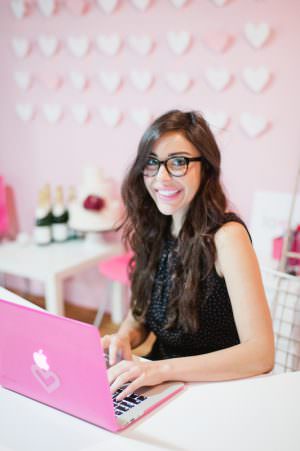 What is it? In just the three years that it's been around, lover.ly has become a top planning resource for couples, aggregating the best of the best from wedding blogs and magazines into an easy-to-navigate digital realm. Secret to success: "From finding and saving inspiration to discovering and hiring their vendors, the process is becoming much more tech-focused," explains Khalil. "Our highly curated and searchable nature allows us to surface the most relevant and on-trend content," explains Khalil.
"Venue Report Verified means our team has been out to visit the venue and can completely verify, swear up and down, and shout to all who will listen with their party pants on that this venue is the place to be." — Cortnie Purdy, founder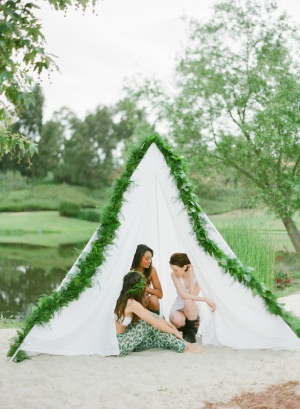 What is it? The Venue Report is a luxe online search tool for venues, curated by adventure seekers and celebration aficionados, that strictly grades on style, LGBT-friendliness, amenities and that certain "x" factor. Along with the expected barns and banquet halls, they seek high and low for creative spaces, such as a cave in Thailand for a wedding or a glamping rehearsal dinner. Secret to success: "We have spent an incredible amount of time curating the venues based on online reviews, industry feedback and overall aesthetic," says Purdy.
"Our goal is to eliminate the stress and drama that comes with planning bachelorette parties." — Joanne Barken, founder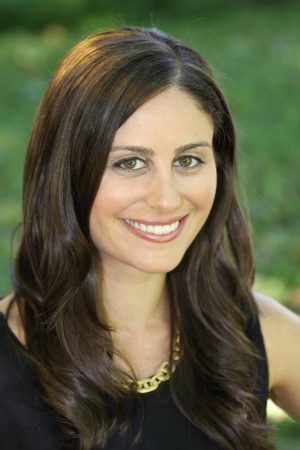 What is it? No more back-and-forth emails when planning the bachelorette party! The Bach brings everything you need—party ideas, venue recommendations, inspiration blog—to one space with planning tools that allow you and your BFFs to vote on venues, build an itinerary, send out e-vites and RSVP. Secret to success: "We spent a lot of time designing the site so it's as easy to use as possible," notes Barken. "This has really paid off because visitors are able to jump right in and start planning."
"With AllSeated, everyone works on one master floor plan and one master guest list." — Sandy Hammer, co-founder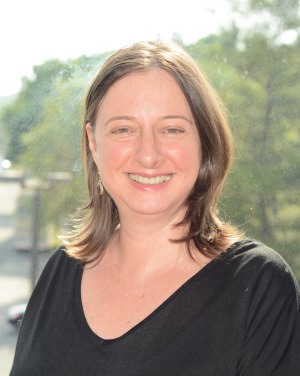 What is it? An easy-to-use tool for creating seating charts and floor plans using to-scale virtual blueprints that you can share with your planner, vendors and any other planning VIP. Secret to success: "We built it with top event professionals so every feature is designed to meet the customers' needs," explains Hammer. "Secondly, the concept is unique and completely matches the way they work. It's pretty amazing."
"We're targeting the mature, design- and style-savvy folks who are looking for chic home wares and outside-of-the-box gift options." — Amanda Allen, founder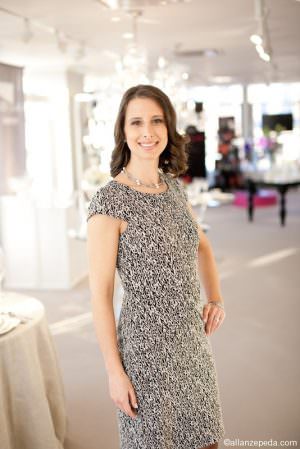 What is it? Partnering with 50 boutiques and artisanal brands, Newlywish is the registry site for modern couples that ranges from registry classics like kitchen items to personalized picks such as food, wine and experiences. Secret to success: "In today's world, we crave choice, convenience and personalization," explains Allen. "The registry market has done little to evolve and continues to be dominated by superstores. We enable couples to register for all the goods and experiences they truly want."
*This article originally appeared in Love Inc. V2