They say when you know, you just know. And that couldn't have been more true for Chandra, who knew Tiffany was the one the very moment she walked into the restaurant on the night of their first date. More than two years later, Danny Austin Photography joined the happy couple as they returned to that special spot where their lives changed forever the night they first met for a beautiful engagement shoot in front of our nation's Capitol.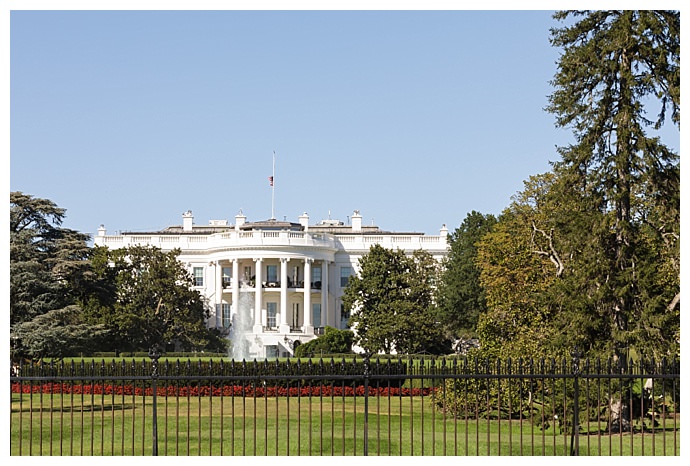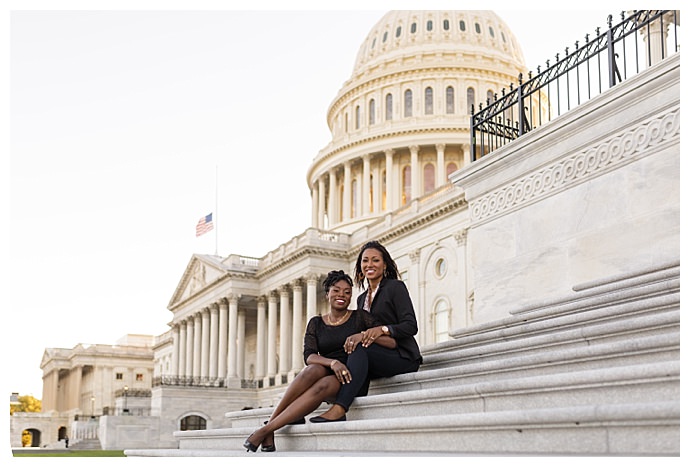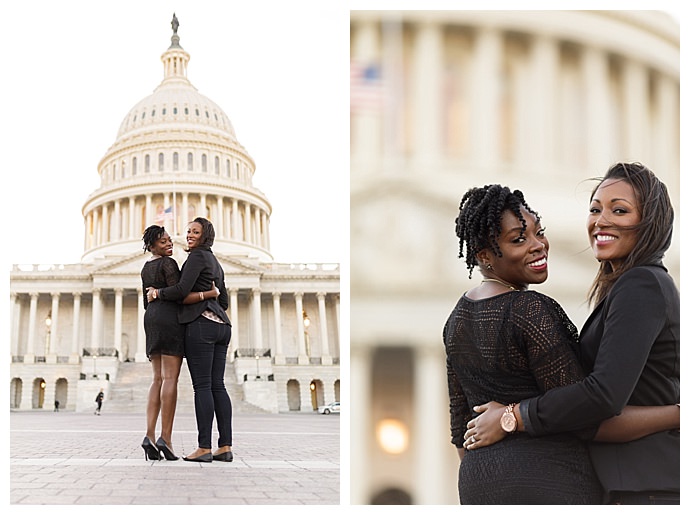 The Love Story
The stars began to align before Tiffany and Chandra had even met. "We met online," Tiffany says. "After trying a few other sites, I finally decided to give Match a try; unbeknownst to me, Chandra was also thinking about giving Match a try after relocating from Mississippi to Virginia." After a friendly wink and a few email exchanges, the two were eager to meet. "Chandra couldn't wait for our official date on a Friday evening and decided to come by my job for our first face-to-face encounter," she says. "We had lunch together, and it was as if we had known each other for years!" Two years later, Chandra brought Tiffany back to the location of their first date for a life-changing surprise.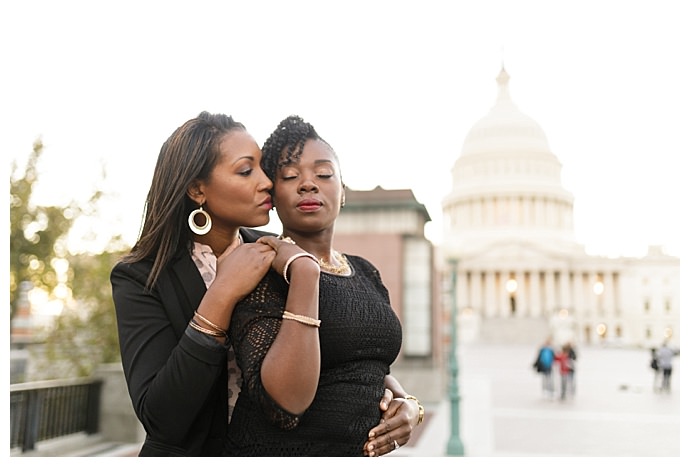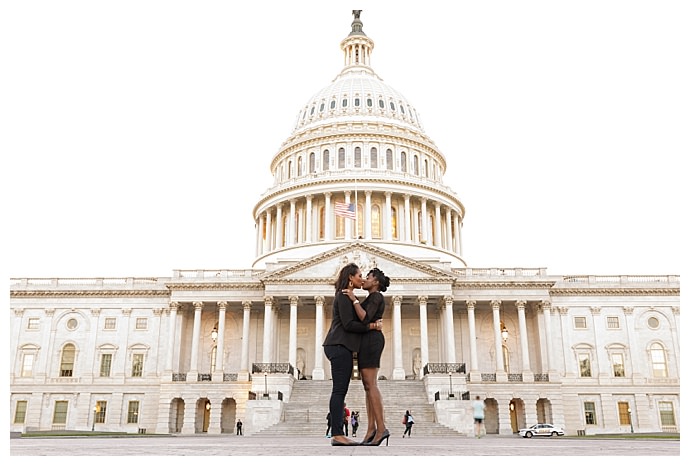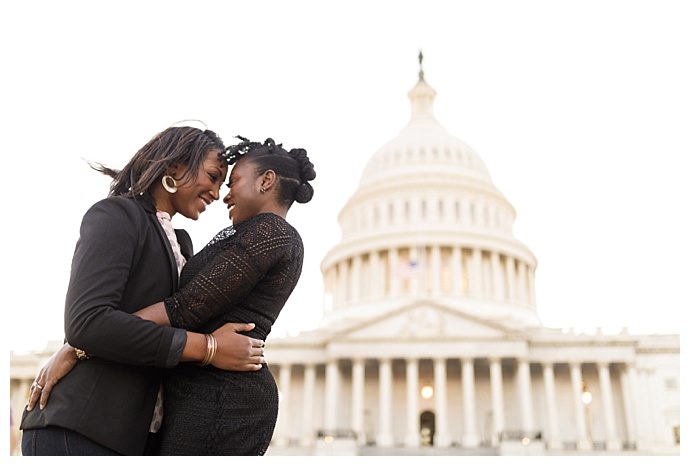 The Proposal
It was the end of the work week, and Tiffany was looking forward to their Friday night ritual: sushi at their favorite spot in Reston, Virginia. "I remember Chandra not eating much that night, which is very rare for her," Tiffany says with a laugh. "But I didn't think too much about it." After dinner, Chandra told Tiffany she had a surprise in store for her, and they hopped in the car. When they pulled up to the restaurant where they had their first date, Tiffany thought the surprise was a nice dessert, but when they didn't get out of the car right away, she knew something was up.
"Chandra began talking about the significance of the location of where we had our first date and how on that day she knew she wanted to spend the rest of her life with me," Tiffany says. "It wasn't long after when she presented me with a beautiful ring and the question every girl longs to hear: Will you marry me?" Tiffany burst into tears, overwhelmed with the shock and joy of such a beautiful moment. "I was so caught off guard and happy that I just sat there in the car crying before I could even extend my hand to accept the ring," she says.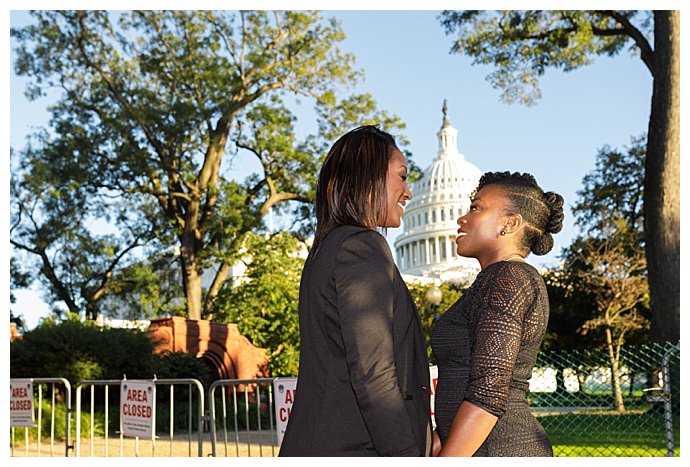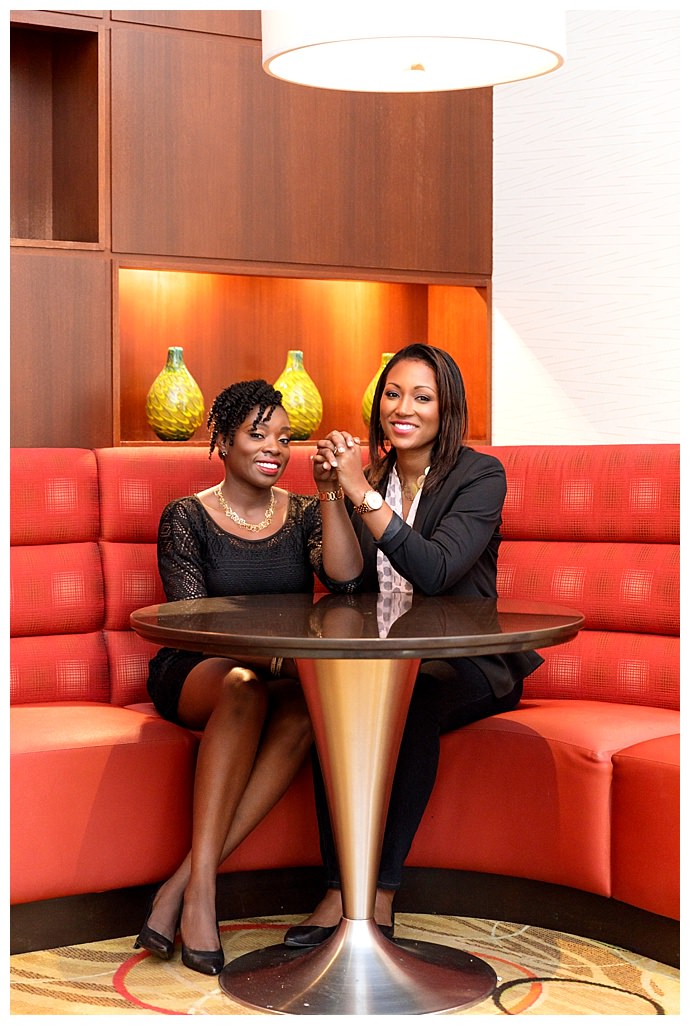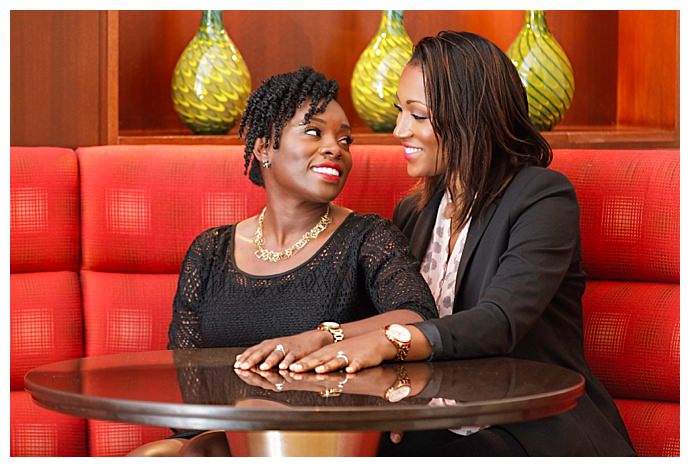 The Rings
Tiffany's ring has a round diamond set in a square halo with accent diamonds and a double pavé band. Two months after Chandra's proposal, Tiffany proposed to Chandra with round diamond ring set in a floating square halo with diamond accents and a pavé band.

Team of Talents
Photography: Danny Austin Photography
Event Planning: One Touch Events
Hair and Makeup: Beauty by Keena Queen