Stationery is an often overlooked element of wedding planning, but it's one of the most integral parts of the design and guest experience. After all, save-the-dates and invitations typically serve as guests' first impression of your wedding theme, while day-of menus, reception cards, and signage provide a consistent aesthetic throughout the space.
Bringing together colors, textures, artwork, and styling, stationery has the power to tie every wedding detail together for a cohesively "branded" experience, from save-the-dates to thank you cards.
So what's on the horizon for stationery in 2022? Here are the trends wedding experts expect to rise to the top:
A Fresh Take On Vellum
Vellum is a translucent, fiber-based paper that couples have grown to love in recent years, adding it to their invitation suites to include a subtle touch of luxury. Owner of Momental Designs, Kristy Rice, confirms as much: "Vellum is solidifying itself as a long-term trend. But we're seeing the trend go beyond the basic wax seal and silk ribbon application to incorporating painted moments, unique printing applications. Be sure to incorporate curious details with vellum or the look can quickly feel dated."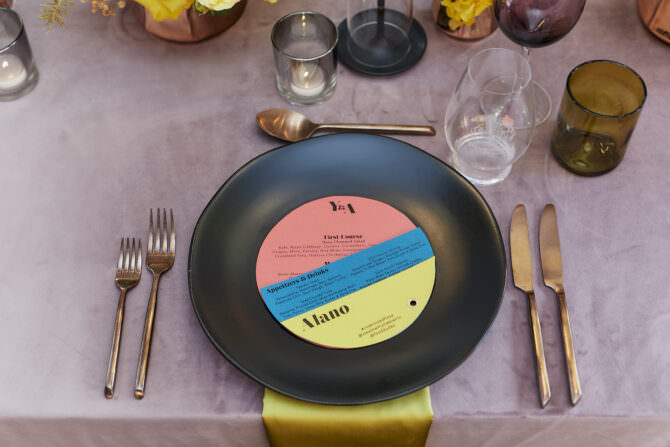 A Focus on Vibrant Hues
As we step out from the clouds of the past several years, it's clear that engaged couples are ready to live their brightest lives — and their weddings are the perfect place to bring some levity to the table.
"Color is coming in strong this year — bright, bold hues that grab your attention and offer a fun glimpse into the overall look of the event," states Jordan Kentris, founder and creative director for A Good Day. "After all the uncertainty with events, I believe couples are looking to showcase a happy direction for their event, giving guests something to look forward to that is a happy time free of stress."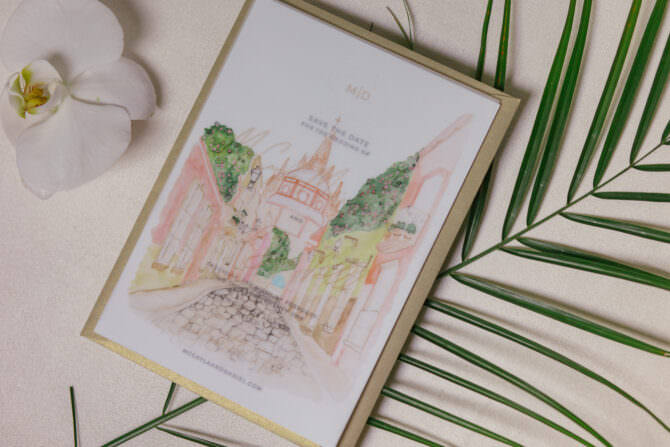 A Sneak Peek of the Big Day
Stationery can tease the wedding day in more ways than just colors and patterns. Custom artwork has been on the rise in recent years, with soonlyweds getting everything from their pets to their favorite cocktails hand-drawn for the big day. But, this year, expect to see venues take the spotlight!
"Custom venue art is a beautiful way to show off your unique spot to have the wedding," highlights Caroline Robert, owner of Caroline's Collective. "I see this more often with destination weddings. Custom logos have also become very popular and are great to not only incorporate on the invites but everywhere throughout the wedding design."
A Way to Tell Your Story
Beyond any trends, Jaclyn Watson Events' Jaclyn Watson encourages couples to stay true to themselves: "One of the biggest tips we can give couples is to be themselves when it comes to in or paying the stationary wedding trends. Don't worry about what everybody else is doing, be uniquely you."
Watson adds: "Another tip is to let the past go, out with the white classic invite and in with bold and beautiful colors. Think about who your guests are and what you want them to see and feel the first time they open that envelope. This is your chance to tell your story to all those you want to come."
Whether you're picking invitations to start your wedding planning journey or you're shopping for table numbers on the home stretch, don't overlook the power of stationery!
Written by: Meghan Ely | Cover photo credit: JAG Studios, invitation designed by Katie Fischer Design; Photo 1: Caroline's Collective Photography, invitation designed by The Inviting Pear; Photo 2: Design and photo by A Good Day Inc.
Meghan Ely is the owner of wedding PR and wedding marketing firm OFD Consulting. Ely is a sought-after speaker, adjunct professor in the field of public relations, and a self-professed royal wedding enthusiast.