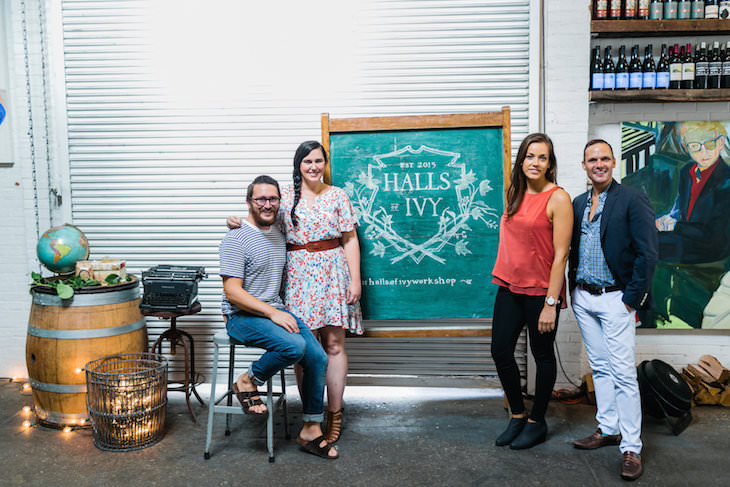 We hosted the very first Halls of Ivy Workshop last Wednesday with Kate of H&H Weddings, Jason of Getting Groomed and Jove Meyer Events at the industrial chic event space Atelier Roquette in Brooklyn. Inspired by "back to school," the day began with beautifully curated sweet and savory spreads and Champagne cocktails by Home/Made, followed by some networking action as guests dove into their lunchbox-inspired swag bag with snacks from Pop Karma and Swallow My Words, cheeky pencils from Earmark, swoon-worthy handmade recycled paper from White Dragon Paper and "notes from mom" wishing our attendees luck, calligraphed by Ink Revival.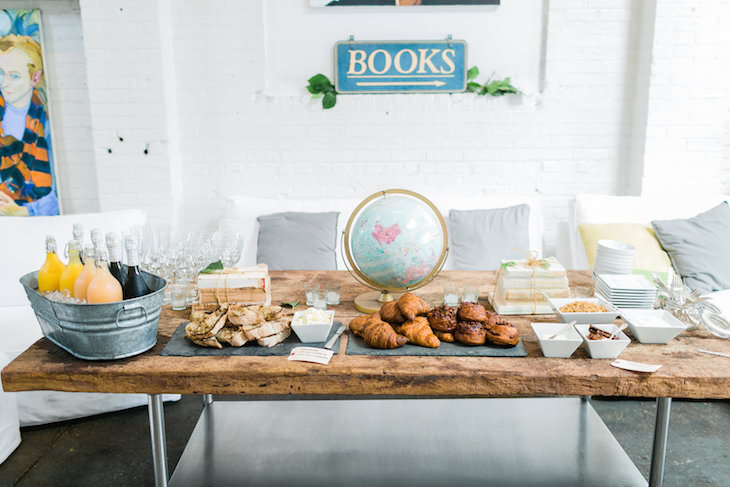 The next hour, Kate, Jason and myself took the floor, educating vendors on the LGBTQIAP spectrum, using inclusive language, marketing their business as an equality-minded creative and more. We also sat down with each attendee and reviewed their contracts, website and social media presence, guiding them on ways to make them more inclusive. Their eagerness to learn made me realize that we're truly seeing a shift in the way that wedding pros communicate with their clients — and these folks will be leading the way. The energy was high, excitement permeated through the air and everyone left ready to evolve their business.
Jove Meyer Events created the schoolhouse-chic design, using props from Patina Rentals and enlisting in the talented Amy Tidwell to help us bring our lesson to life with chalkboard art. Sounds pretty amazing, right? Luckily, Alexis June Weddings was there to capture it, and we wanted to feature the gorgeous imagery to only share our excitement and encourage you to participate in the next one but because there are so many swoon-worthy details that are sure to spike inspiration for your own events. (And stay tuned … Kiss the Bride Films captured it on video, which we'll be sharing in an additional post!)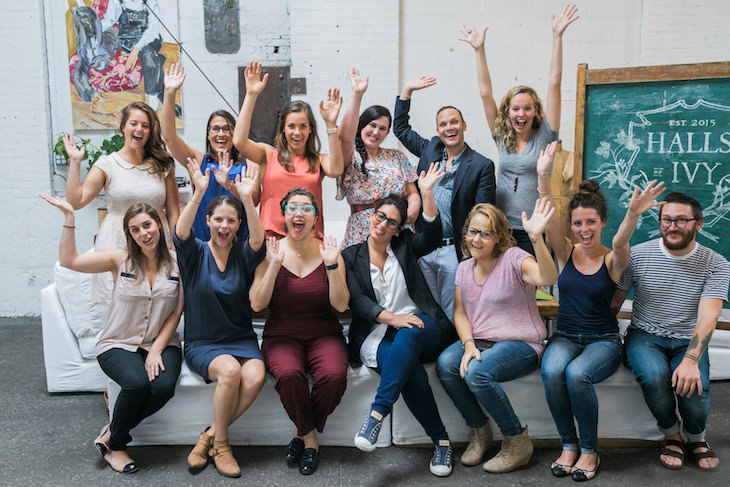 Congratulations to our first Halls of Ivy graduating class!!
Graduates: Bethany Michaela Photography, Color Pop Events, Purslane Catering, The Green Building, Elan Artists, Ashley M. Chamblin Events, Roey Mizrahi Events, Nicole Sievers Makeup Artistry and Michelle Elaine Weddings
All photography by Alexis June Weddings