On the morning of their wedding at Gateway Canyons Resort in western Colorado, Ryan and John invited their friends and family to join them on a hike that offered incredible views of the canyon and the very spot where they'd say "I do" later that afternoon. It was the perfect way to start their unforgettable day and their new journey in life together. Captured by Kimberly Weber Photography, this gorgeous fall wedding is filled with breathtaking colors, desert details and an outpouring of love and support from the grooms' friends and family.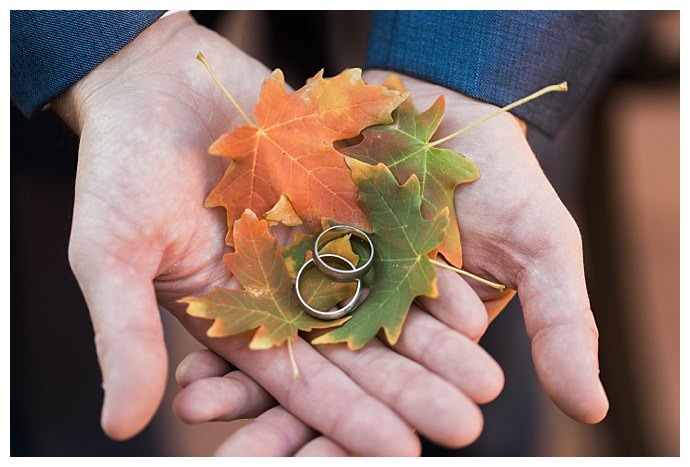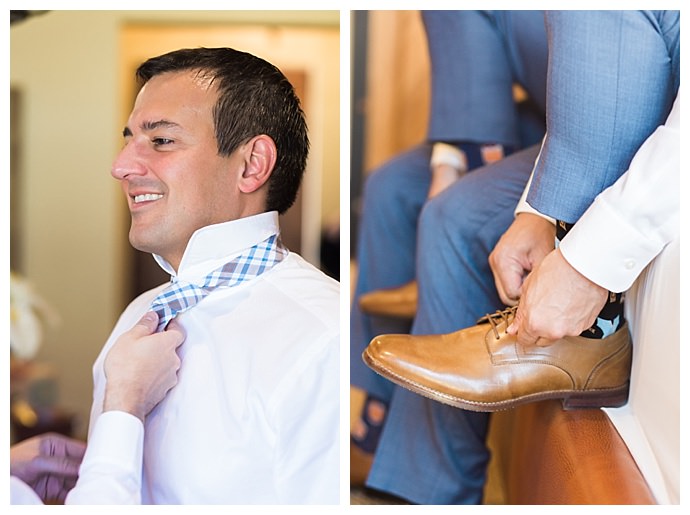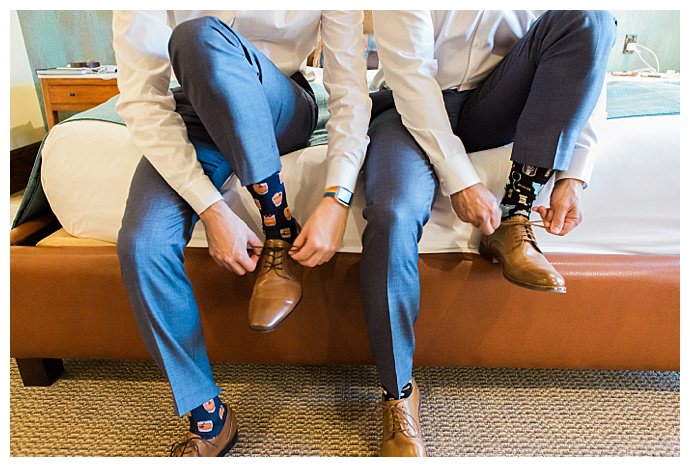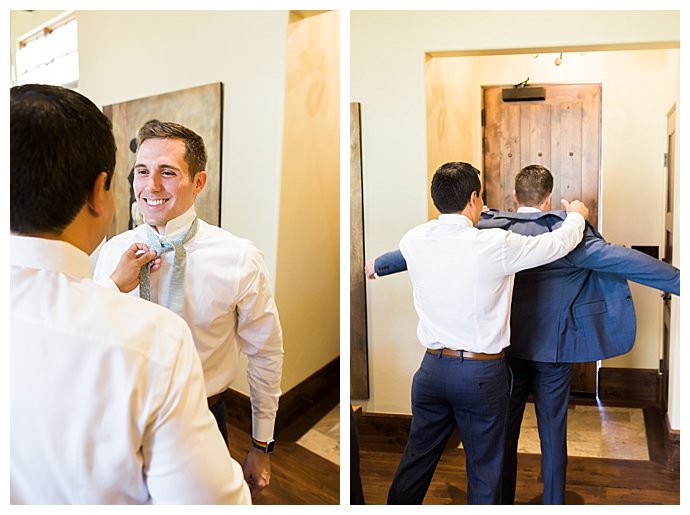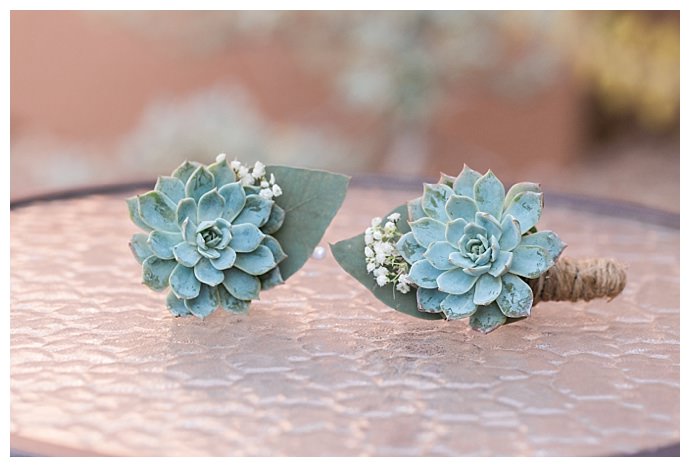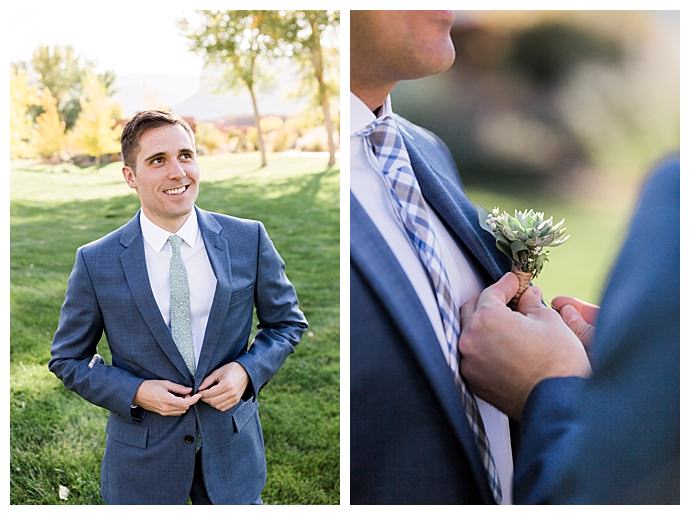 The Love Story
Ryan was getting ready to move to New Orleans from Lafayette, Louisiana, so when the music and arts festival, Festival International, came to town, he thought it'd be the perfect way to bid adieu to his home in Lafayette. While at the festival, he crossed paths with John. And after only three months of living in New Orleans, he moved back to Lafayette to be with John.
Ryan and John had been discussing marriage for about six months when they went on an Alaskan cruise to celebrate Ryan's 30th birthday. "We rented a car in Skagway, Alaska, and drove through the Yukon," Ryan says. "We found a perfect spot near a lake and spoke of how much our lives had changed in such a short time and how we only wanted to spend the rest of it together. We toasted with some champagne and took in the beautiful scenery."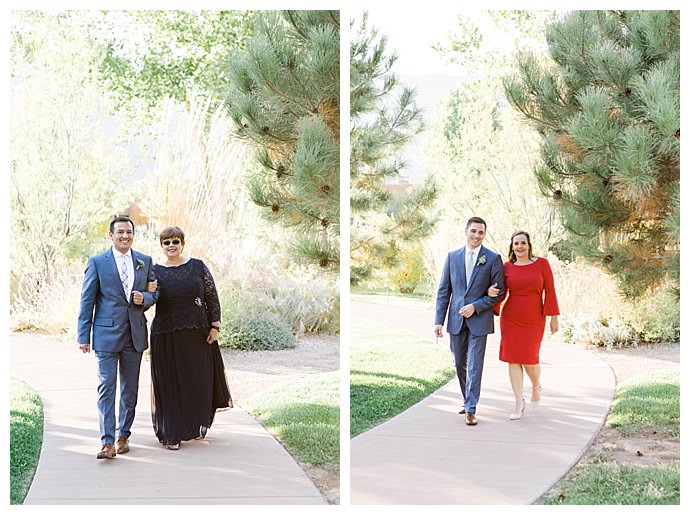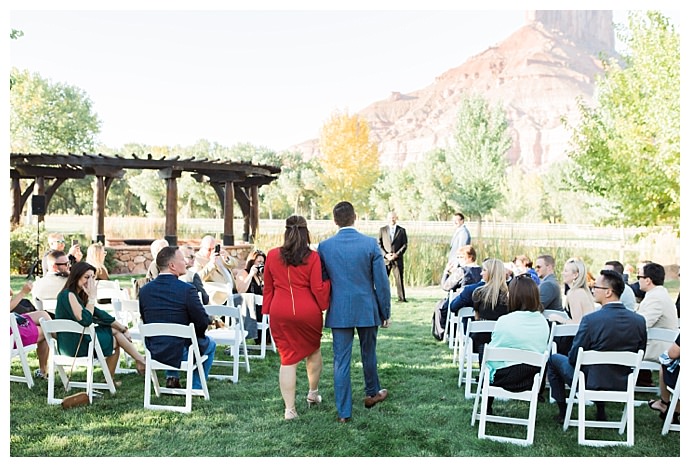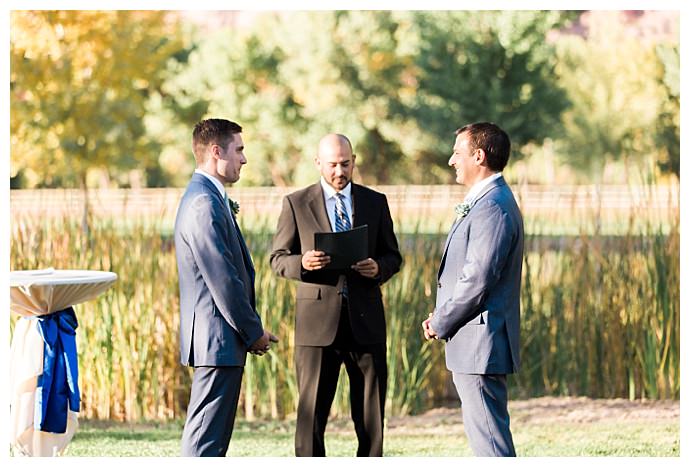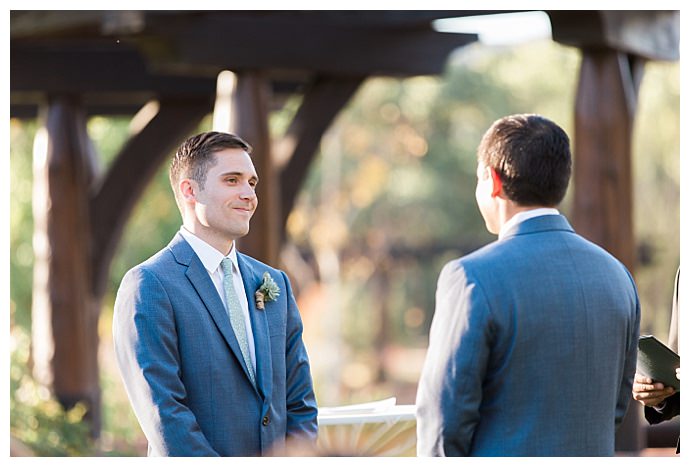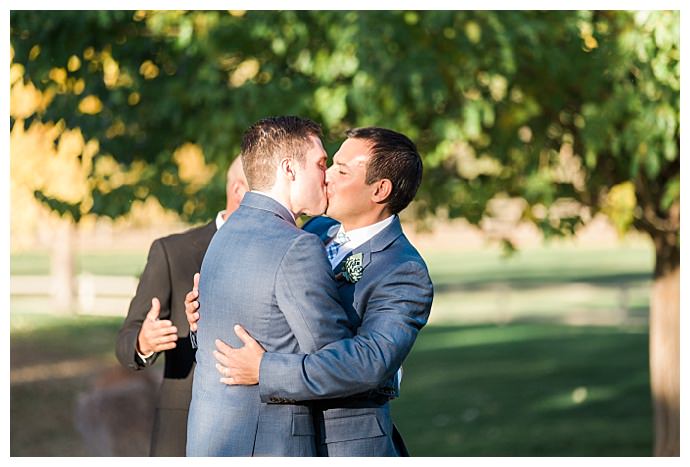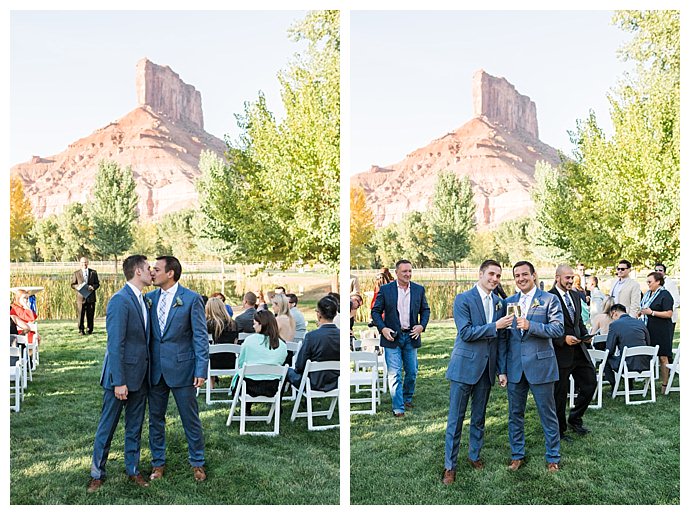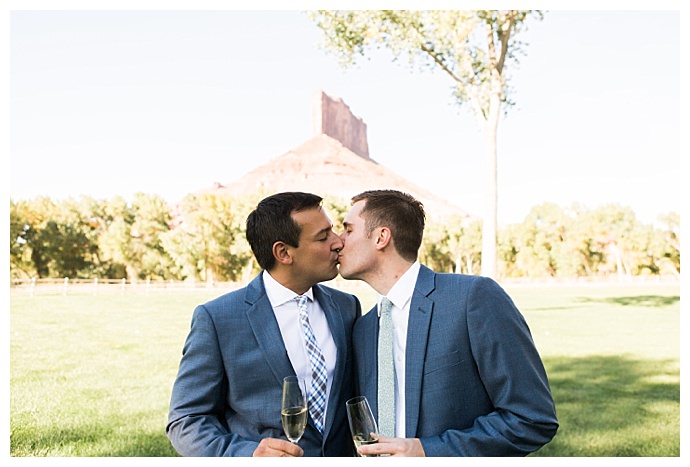 The Ceremony
Nestled in a western Colorado canyon surrounded by striking red rocks, Gateway Canyon Resort provided the breathtaking views and desert-like landscape that Ryan and John had envisioned for their wedding day. "John and I love the television show 'Westworld.'" Ryan says. "We talked about how amazing the desert scenery was, and we knew from the moment this was a special place and was exactly what we wanted."
With 30 of their friends and family to help them celebrate on a colorful October day, Ryan and John exchanged vows against a beautiful backdrop before sneaking away to take some endearing portraits among the fall foliage during golden hour.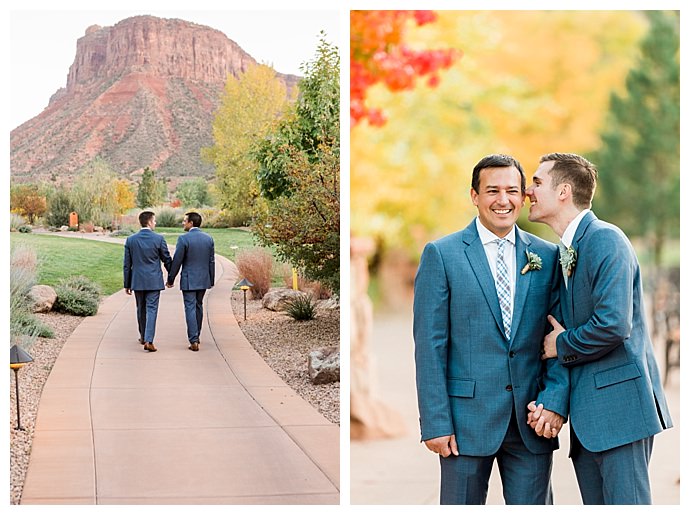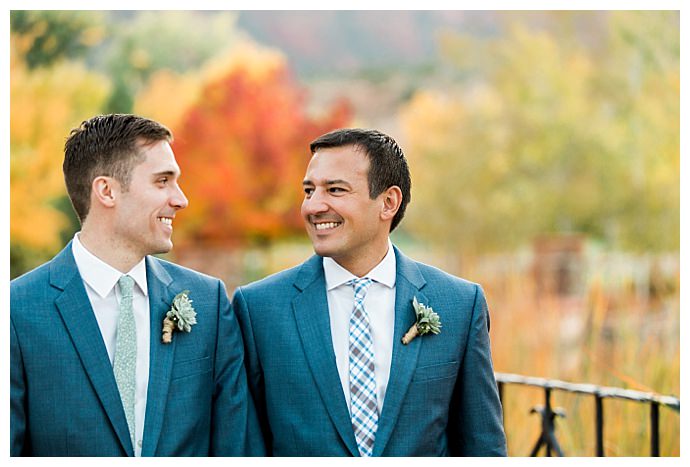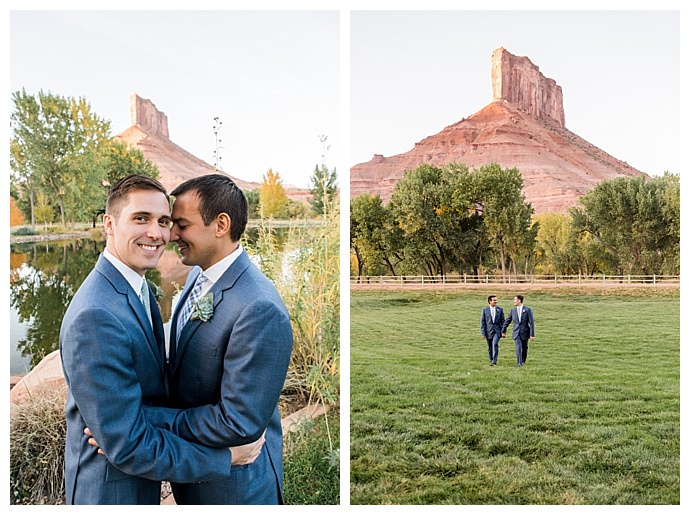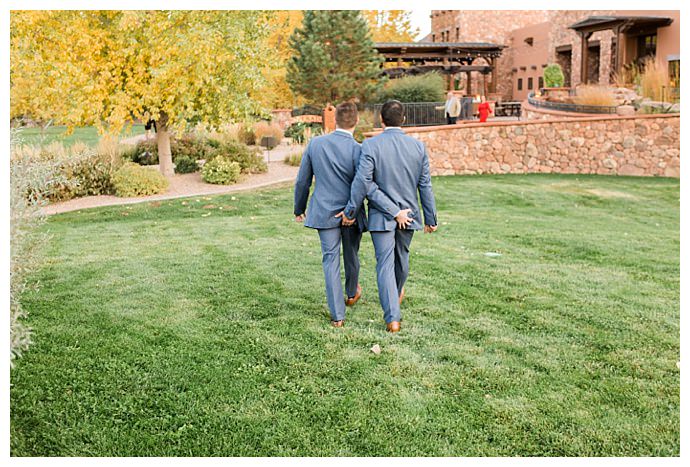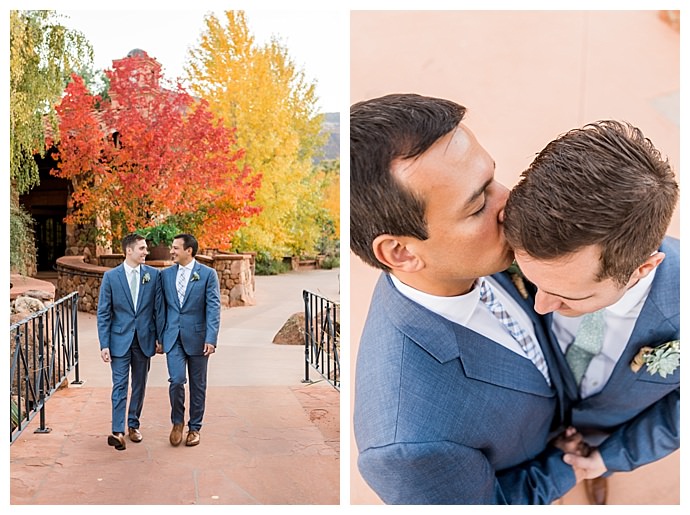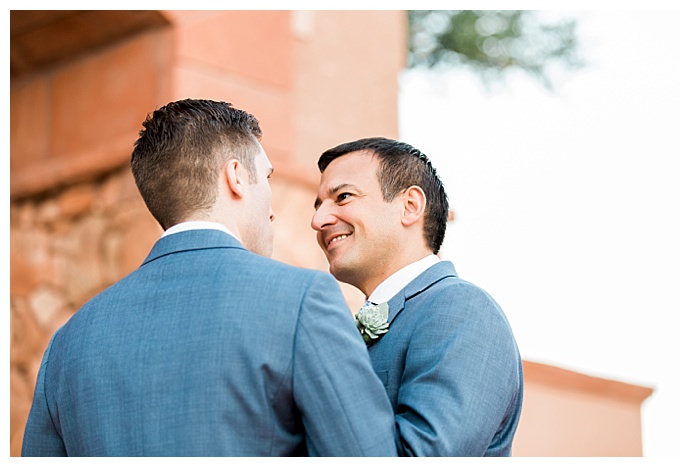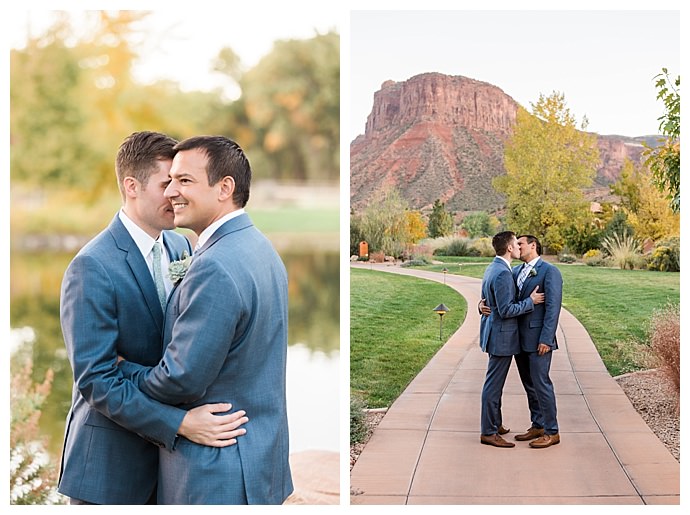 The Party
As Ryan and John were planning their wedding, they wanted to ensure they provided a memorable experience for their guests who were traveling in from out of town to help them celebrate. "The most important was making sure our family and friends had a wonderful time," Ryan says. "We focused on making sure to have a beautiful dinner, a nice bar and great music."
In keeping with the desert theme, floating candles and succulents topped the long farm table where guests gathered to enjoy a delicious meal together before hitting the dance floor. And for dessert, the grooms cut into a two-tier champagne flavored wedding cake with strawberry filling that Ryan and John say didn't disappoint.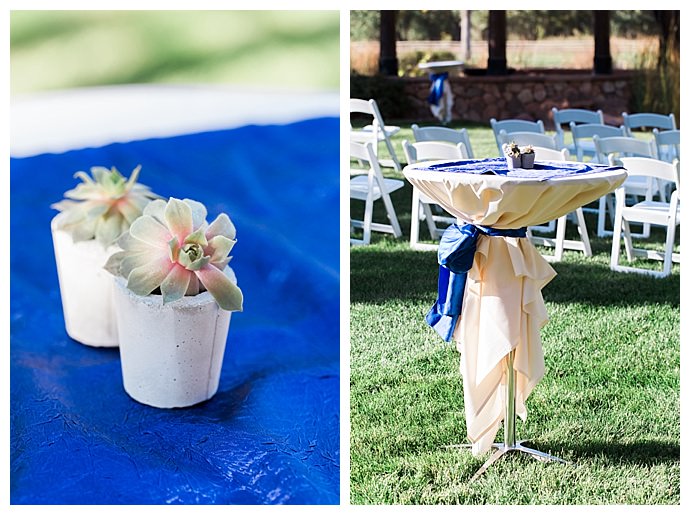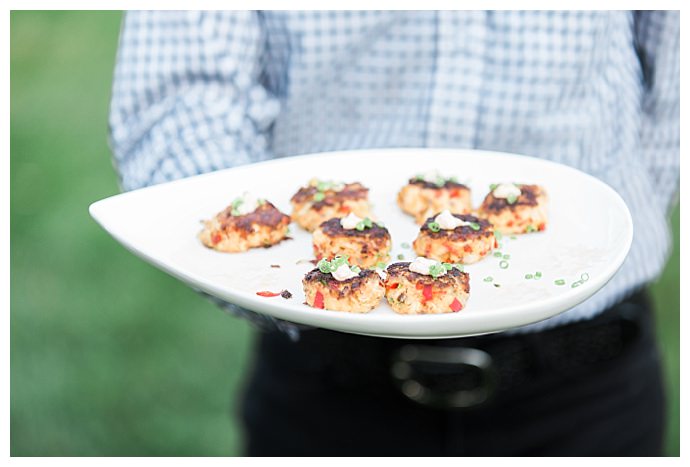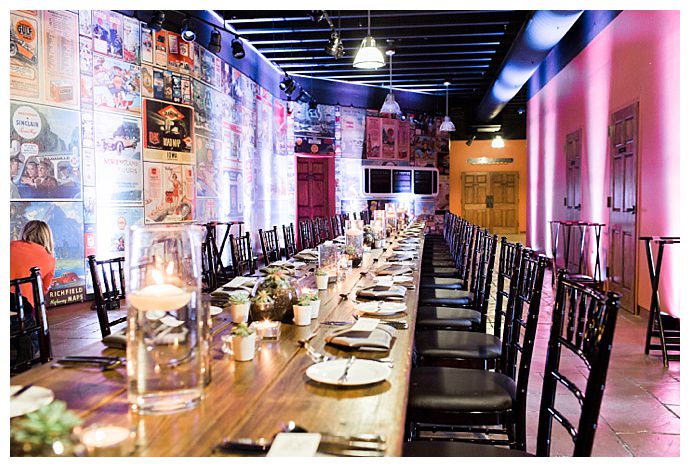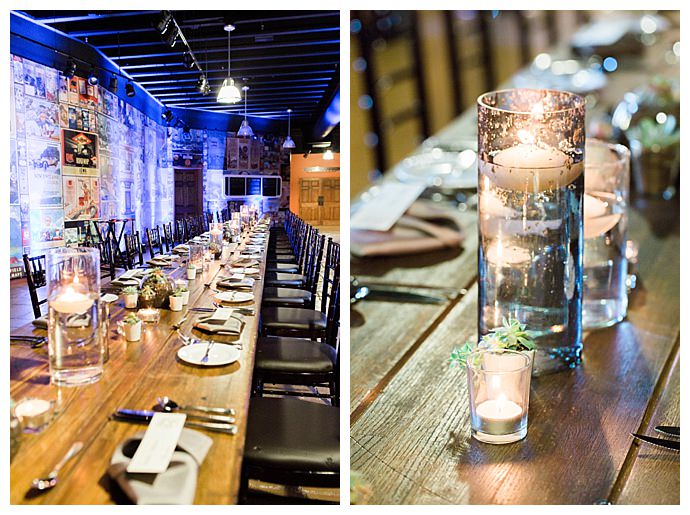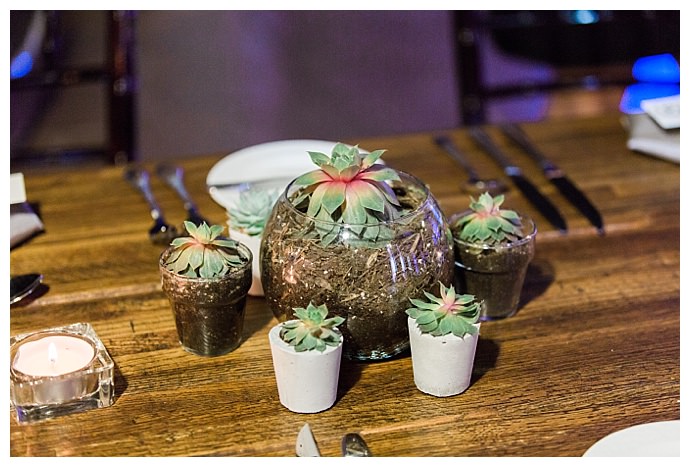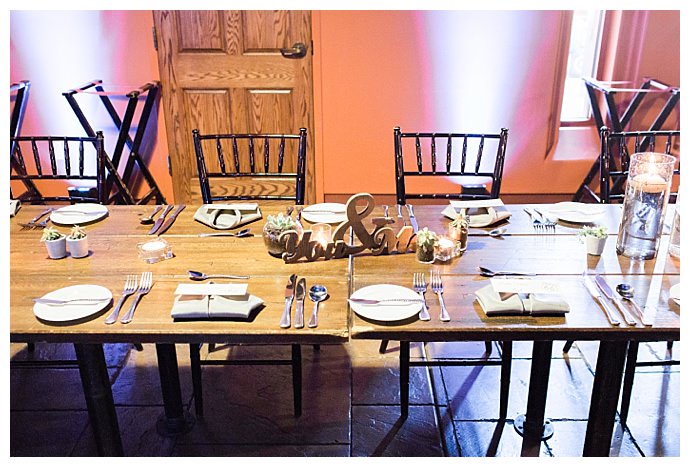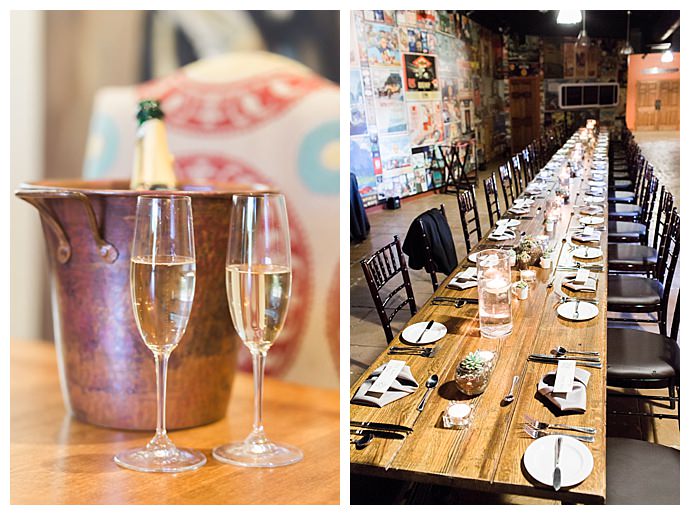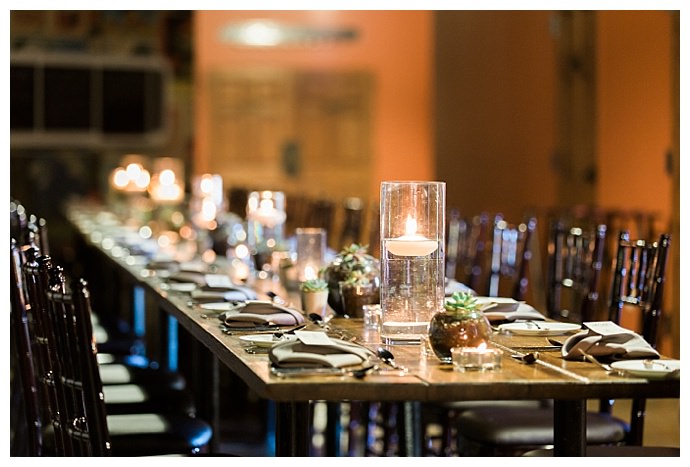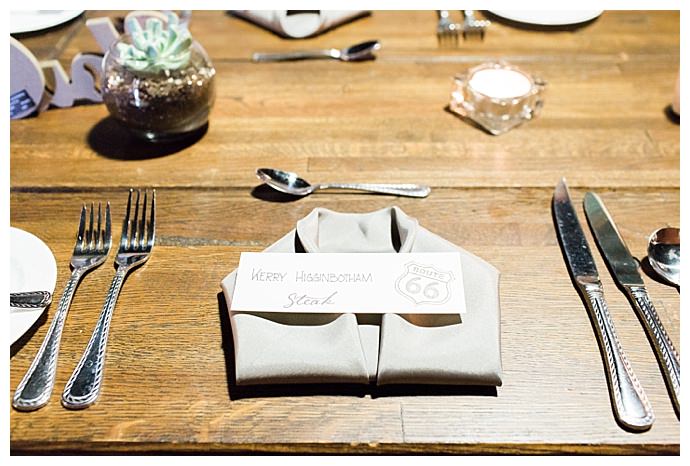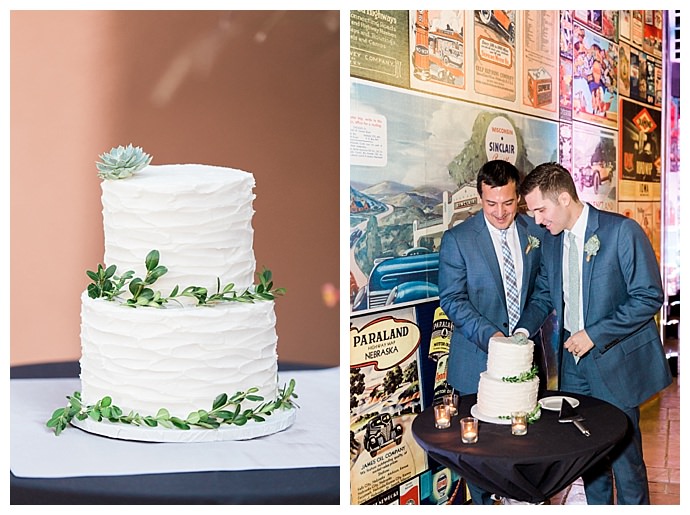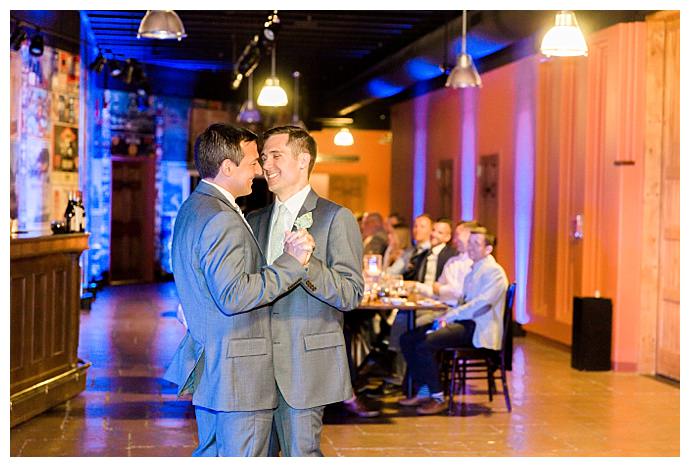 Submitted via Matchology
*Editor's Note: This post contains affiliate links. Each time you purchase an item via our affiliate links, Love Inc. is receiving a small percentage of the sale, thus you are helping our small, equality-minded business grow and allowing us to provide more content for YOU! Isn't that just fantastic?
Written by: