Don't be afraid to show your true colors when it comes to your engagement or wedding ring! One of the biggest ring trends of 2016 is colored gemstones, where a big-colored stone or a small pop of color add beautiful depth and individuality to your ring. One of our favorite colors for diamonds and gemstones is pink. We love the soft, delicate hue that can be both elegant and simple in the best way, and we're absolutely tickled pink over these nine remarkable rings with pink diamonds and gemstones that we know you'll be eager to slip your fingers into.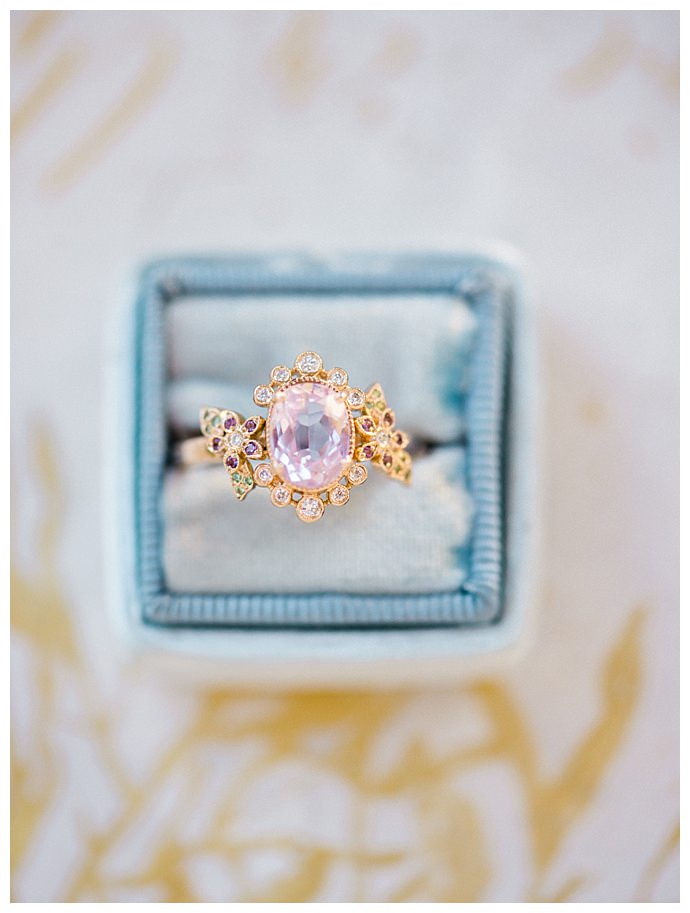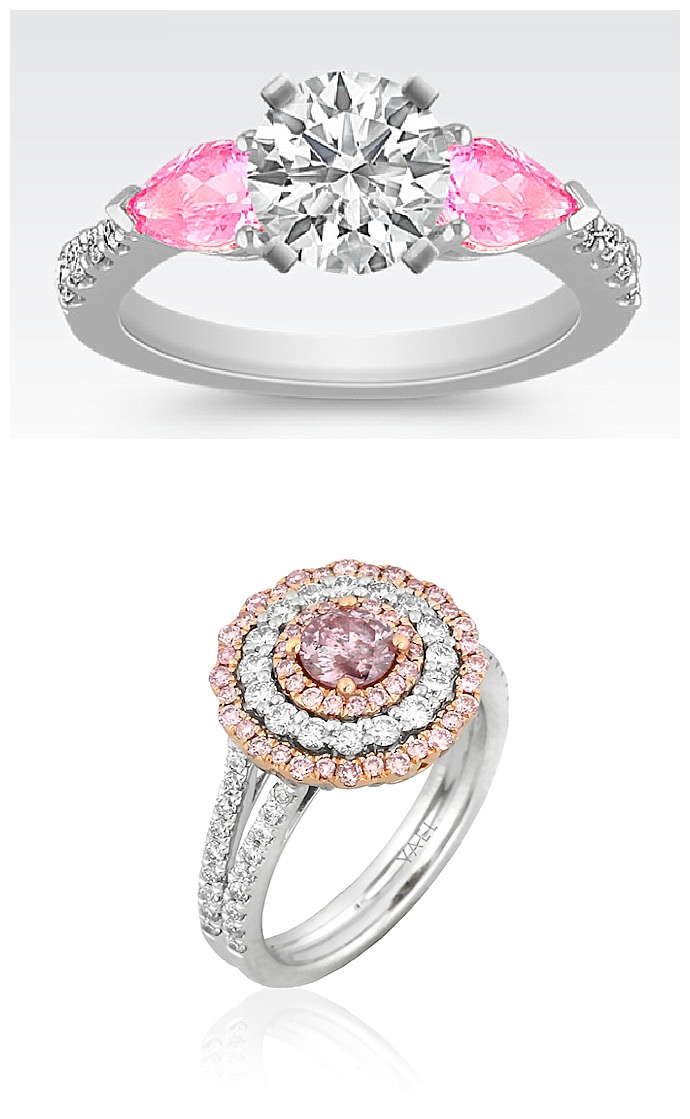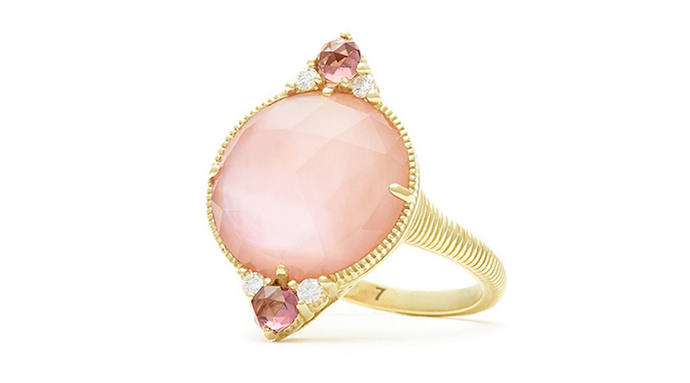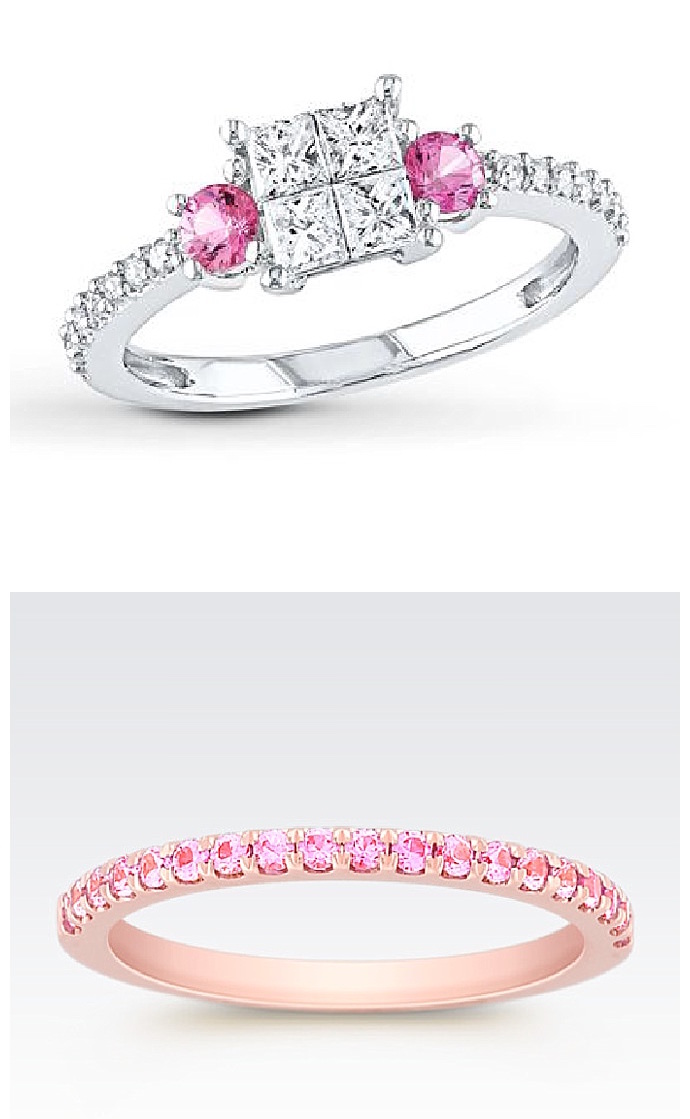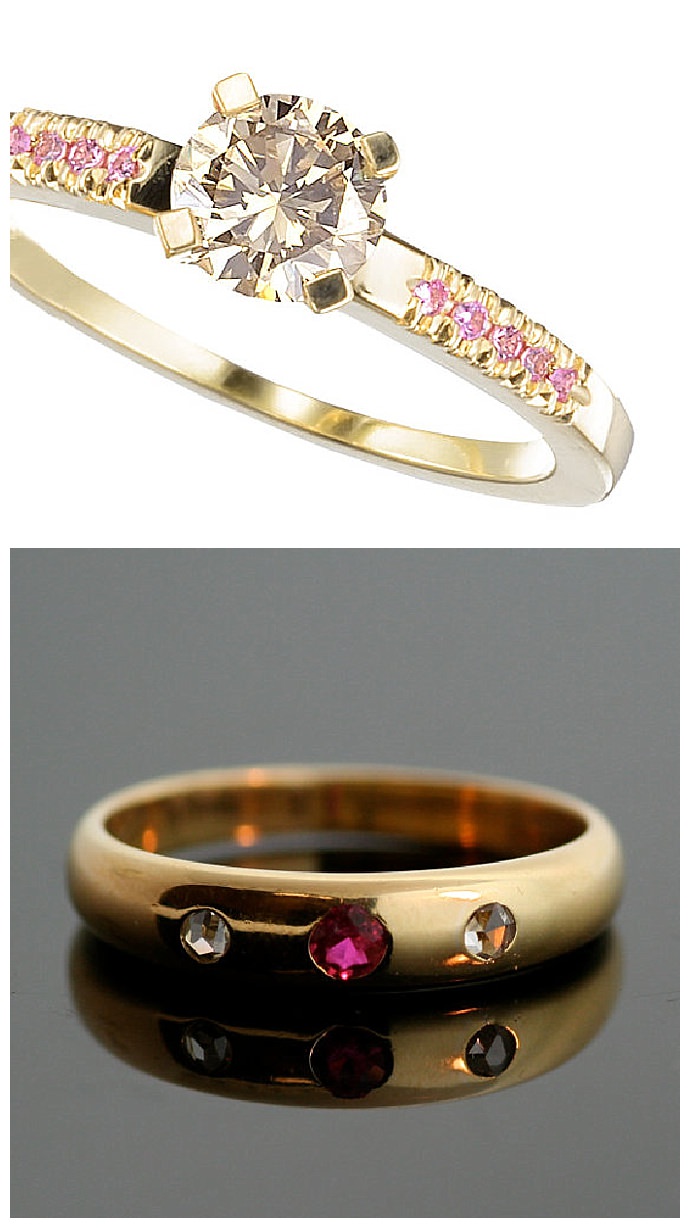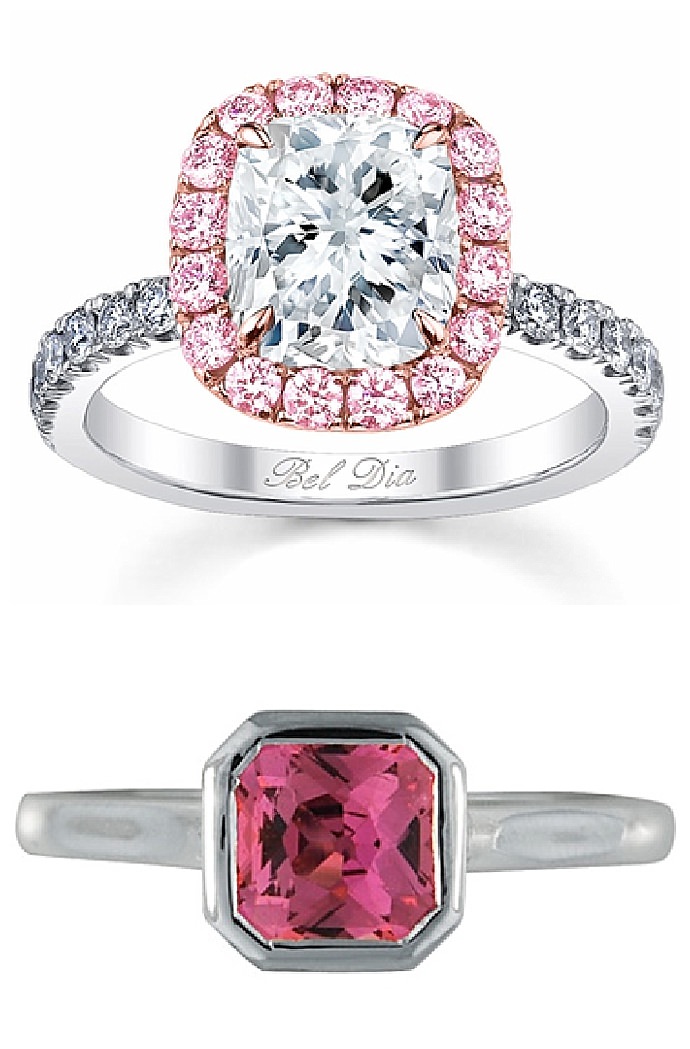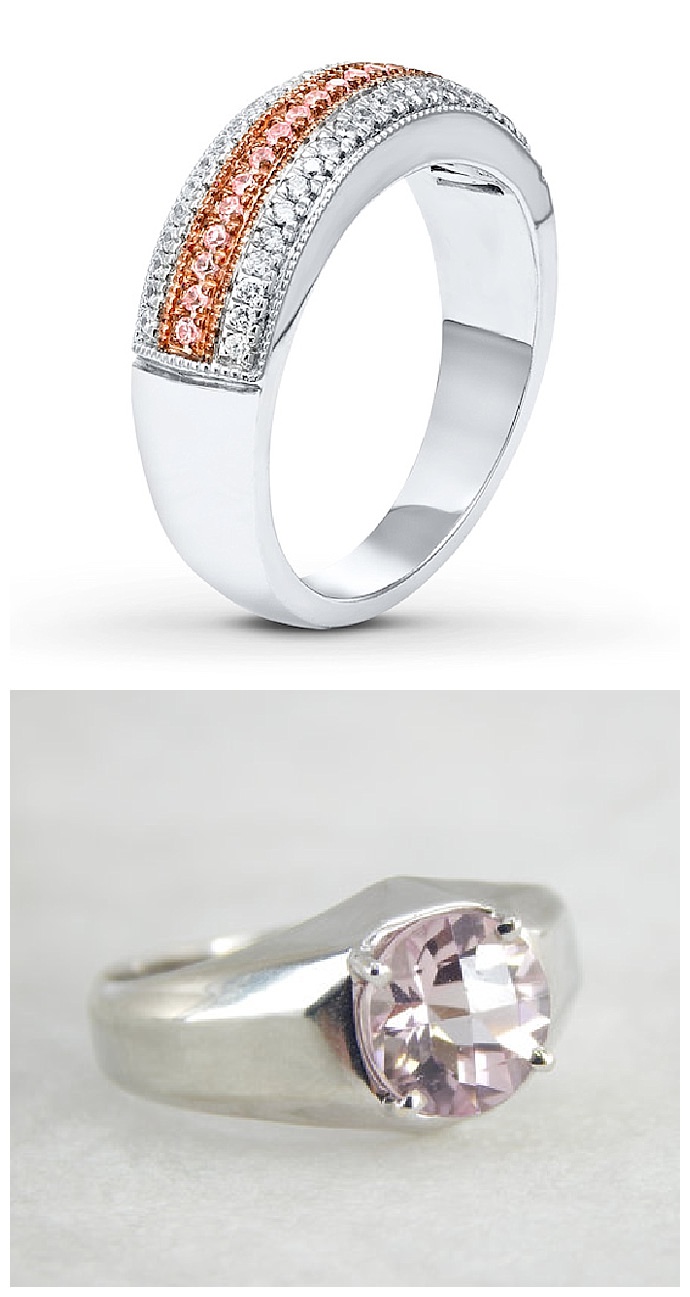 Photo 1: Grace by Claire Pettibone for Trumpet & Horn; Photo 2: Pear-Shaped Pink Diamond Ring available at Shane Co; Photo 3: Azalea by Yael Designs; Photo 4: Allure Pink Mother of Pearl ring by Judith Ripka; Photo 5: Natural Sapphire White Gold Ring, available at Jared Galleria of Jewelry; Photo 6: Round Pink Sapphire Wedding Band, available at Shane Co; Photo 7: Champagne Diamond and Pink Sapphire Ring, available at Etsy; Photo 8: Antique Pink Stone Wedding Ring, available at Etsy; Photo 9: Pink Sapphire Halo Engagement Ring, available at deBebians; Photo 10: Radiant Pink Sapphire Luna, available at Brilliant Earth; Photo 11: Two-Tone Gold Sapphire Band, available at Kay Jewelers; Photo 12: Pink Tourmaline Unisex Band, available at Etsy
*Editor's Note: This post contains affiliate links. Each time you purchase an item via our affiliate links, Love Inc. is receiving a small percentage of the sale, thus you are helping our small, equality-minded business grow and allowing us to provide more content for YOU! Isn't that just fantastic?