When Phil and Eddie were planning their intimate Denver wedding, they came face-to-face with one of the most frustrating aspects of crafting a guest list — narrowing it down. The grooms knew they wanted a smaller wedding, and although it meant they weren't able to invite everyone, they still ended up having the perfect day at Mercury Cafe in downtown Denver.
With a royal blue color palette and an eclectic venue, Mariana Ziegler Photography was behind the lens to capture the touching moments of the day, from when Phil and Eddie started getting ready together to when they were all-smiles on a dance floor illuminated with string lights. Planned by Erika Sandoval Event Planning & Design, this Denver wedding isn't to be missed!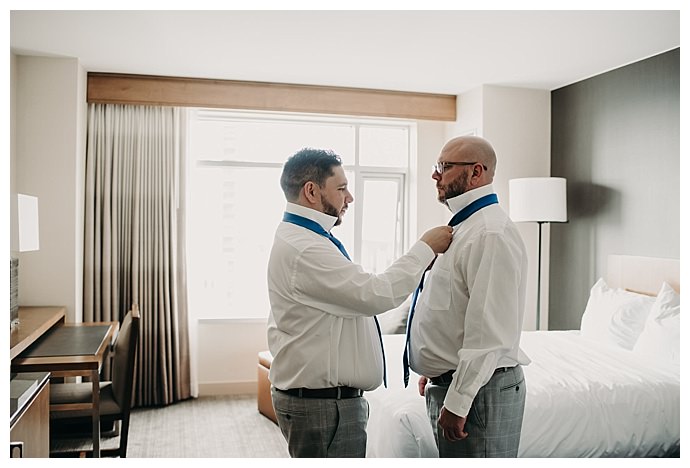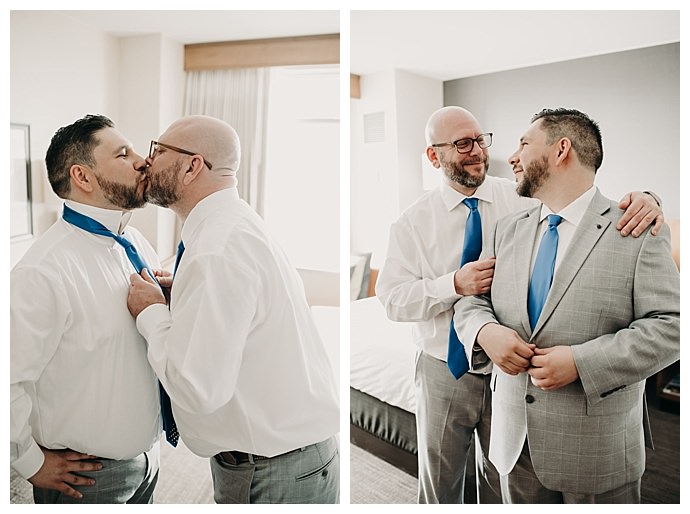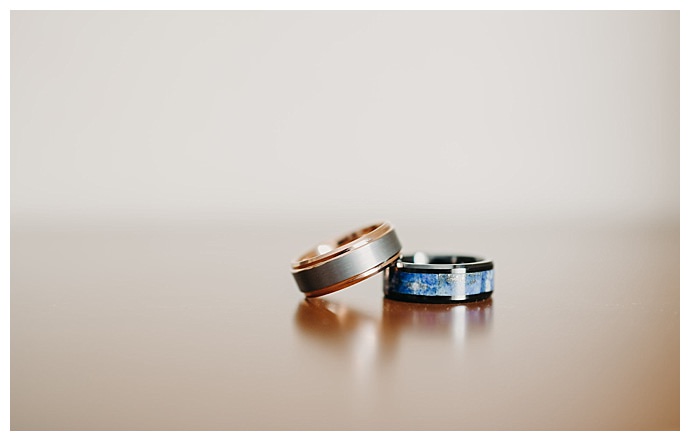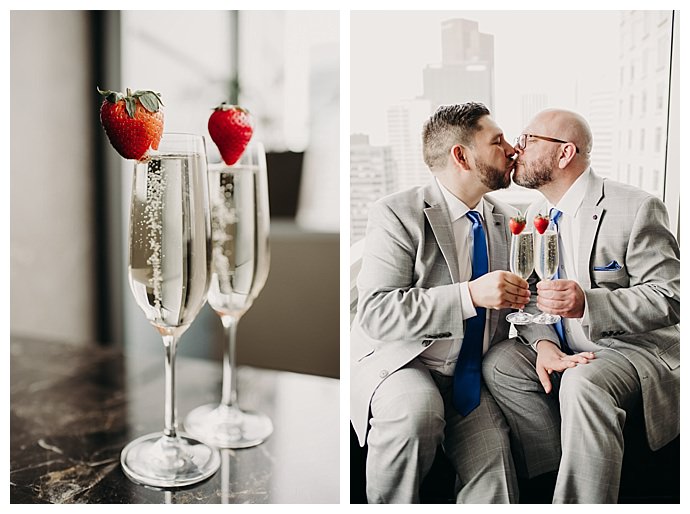 The Love Story
After Phil and Eddie met on a dating app, they decided to get together for a first date not expecting it to turn into their last first date ever. They clicked immediately and knew there was something different about each other, and only a short time later, Phil was planning to propose. On their way back from a trip to El Paso, Phil told Eddie there was a surprise waiting for him at home and to look into the vase in the hallway. Once they arrived home, Eddie excitedly pulled a treasure map from the vase, which lead him to a puzzle box with specific instructions on how to open the box. It was nearly impossible for him to open, but once he did, Phil had left him a note with a phrase on it, which he read aloud, prompting Phil to ask Eddie to spend the rest of his life with him.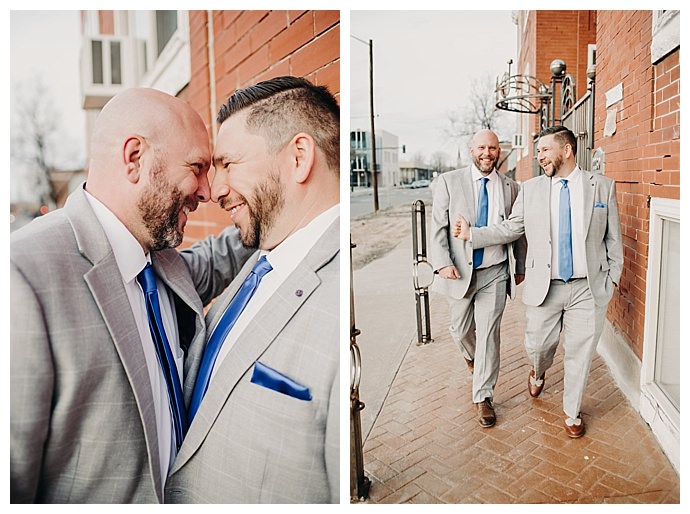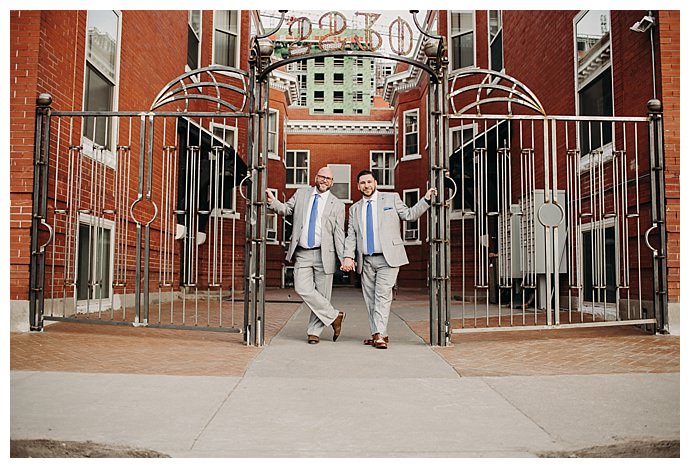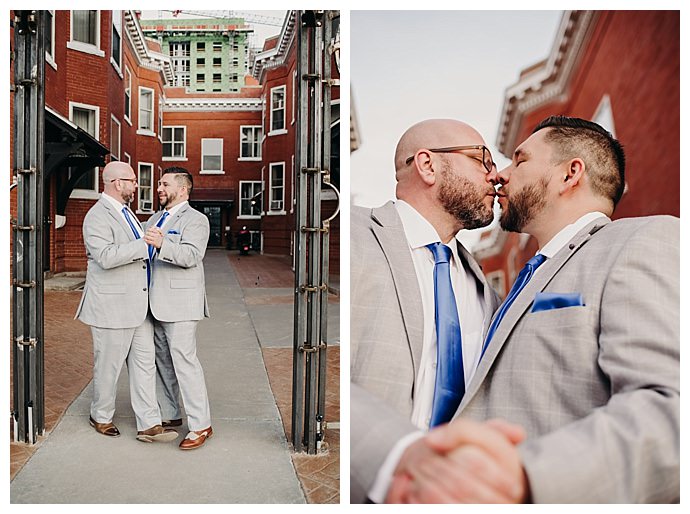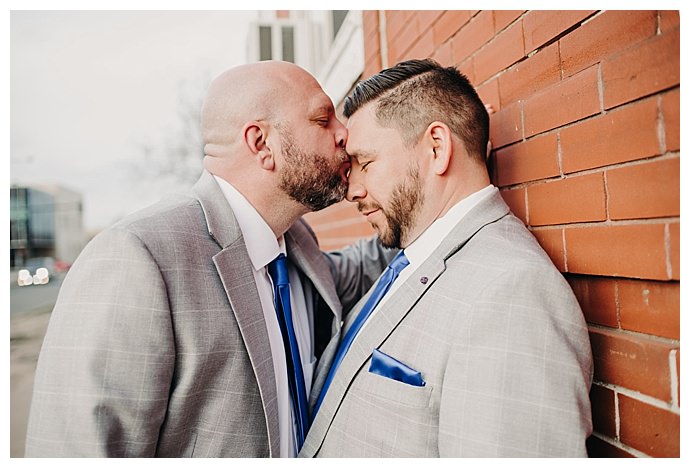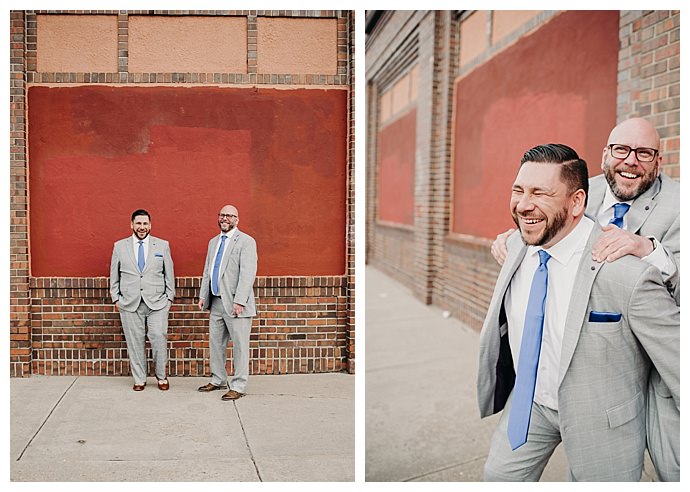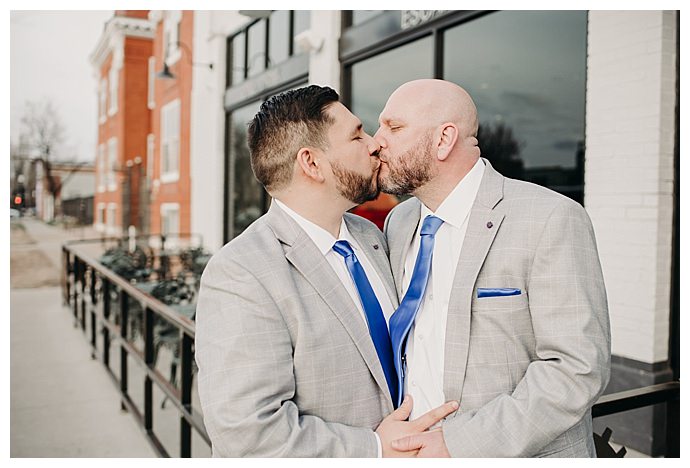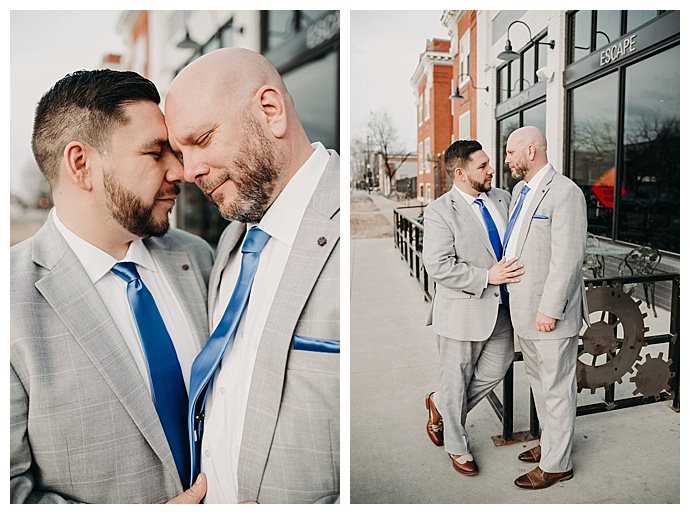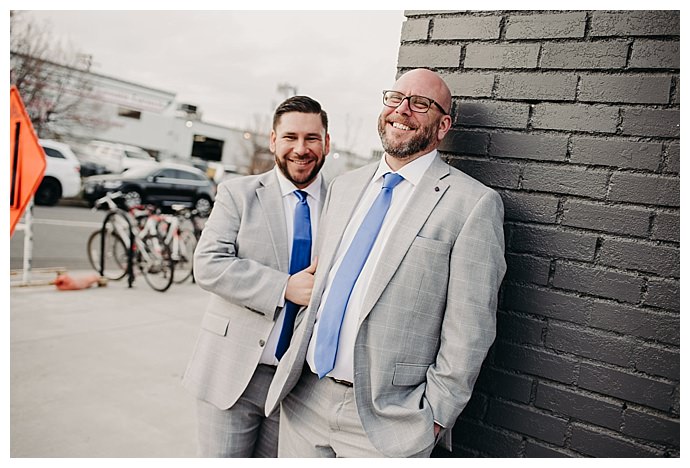 The Ceremony
The vision for Phil and Eddie's wedding day was casual, fun and intimate. With that in mind, they set out looking for venues in Denver and stumbled upon a quirky cafe that felt like the perfect fit for their big day. After getting ready together and stepping into matching ensembles of a light gray suit with a bold royal blue tie, the grooms made their way to the venue. Strands of lights were strung from the ceiling, and Phil and Eddie exchanged vows and lit a unity candle during the emotional ceremony that culminated with a passionate kiss between the newlyweds.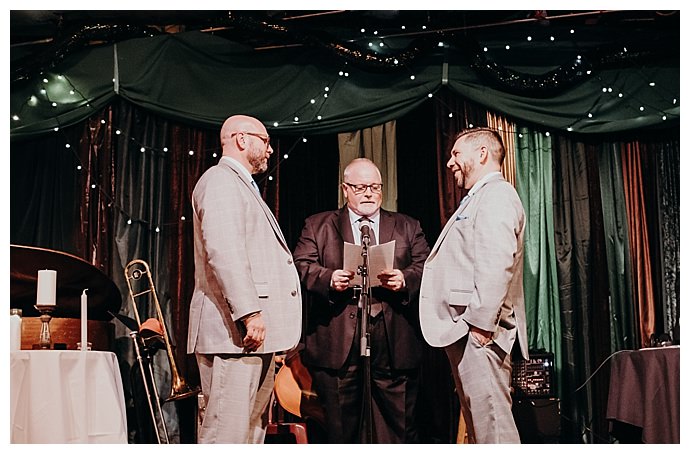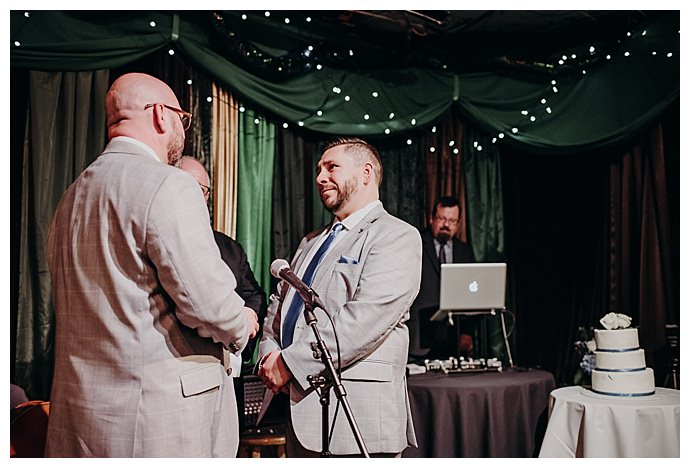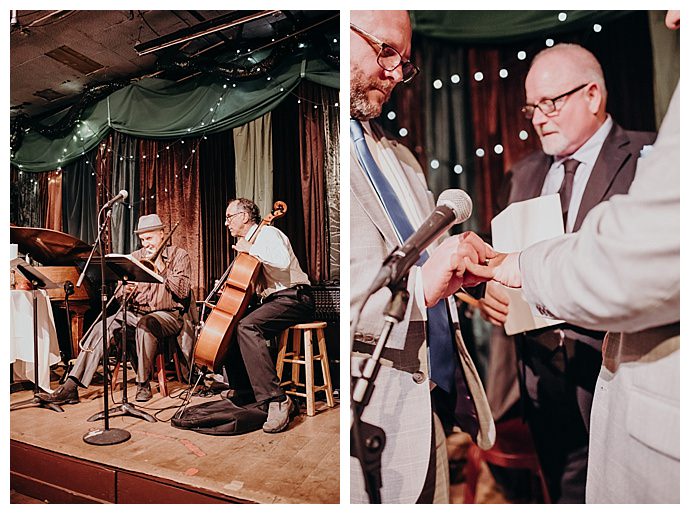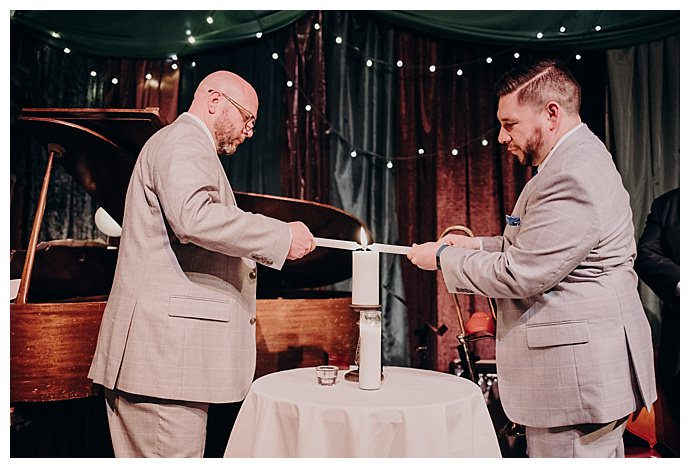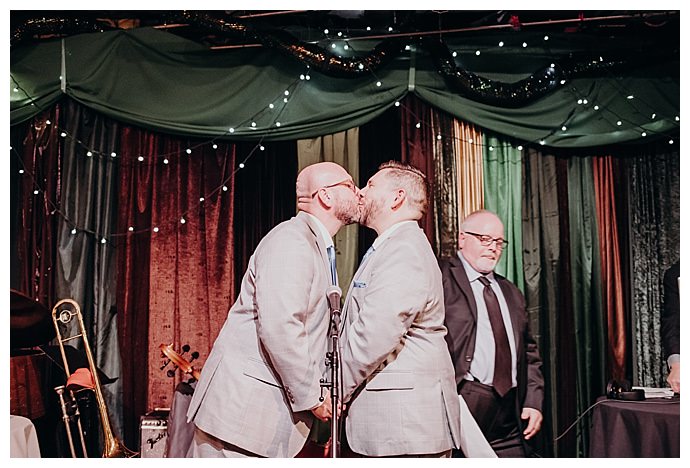 The Celebration
Guests didn't have far to go after the ceremony as the reception was held in the same space at Mercury Cafe. Delicate white and blue florals accented with eucalyptus topped the long tables while the grooms sat at a sweetheart table that was marked with Mr. and Mr. chair signs and garlands of lush eucalyptus. After Phil and Eddie shared their first dance, they cut into a three-tiered white cake lined with thin blue ribbons. The grooms say the day went by in the blink of an eye, but it couldn't have been a more perfect day shared with the people they love most!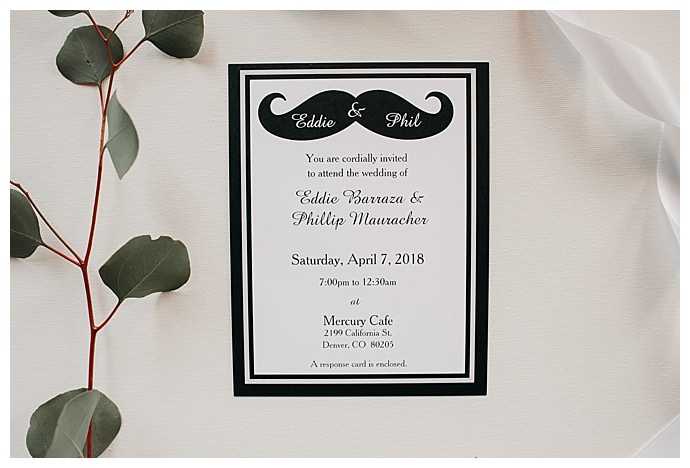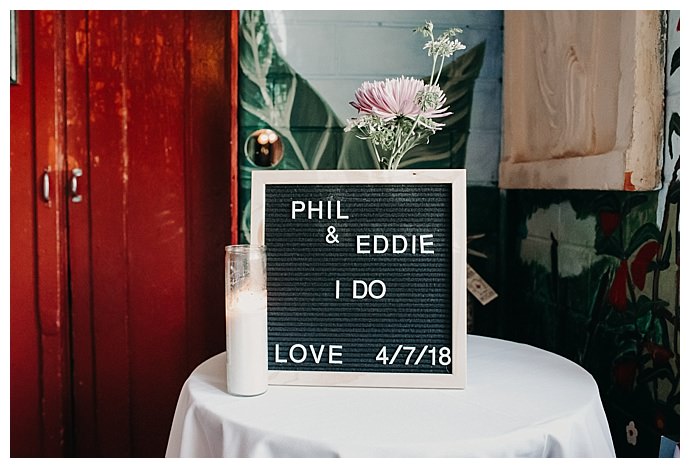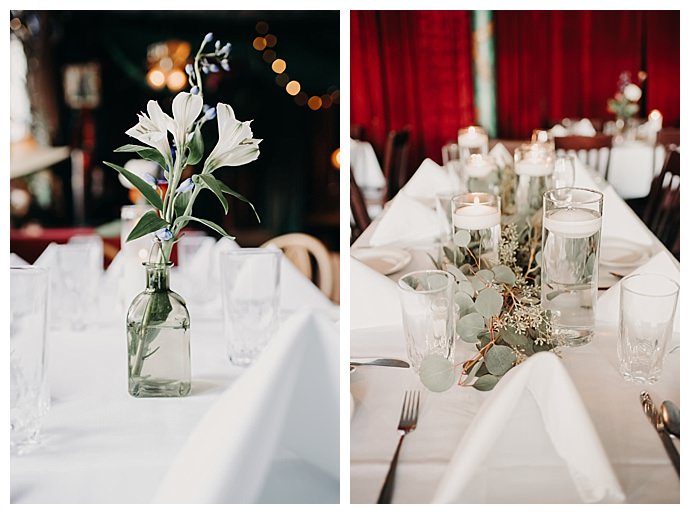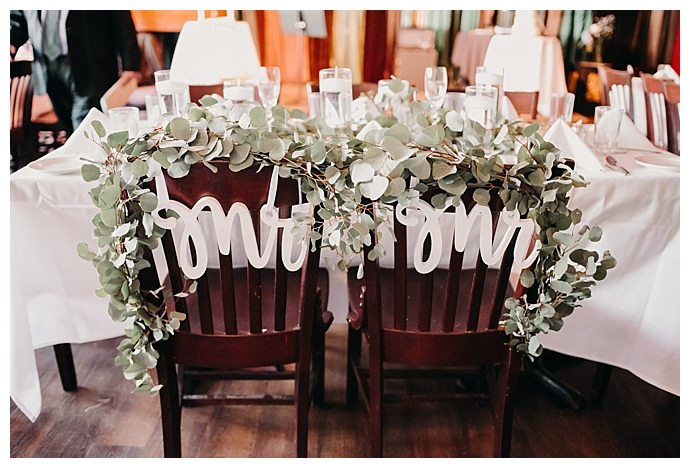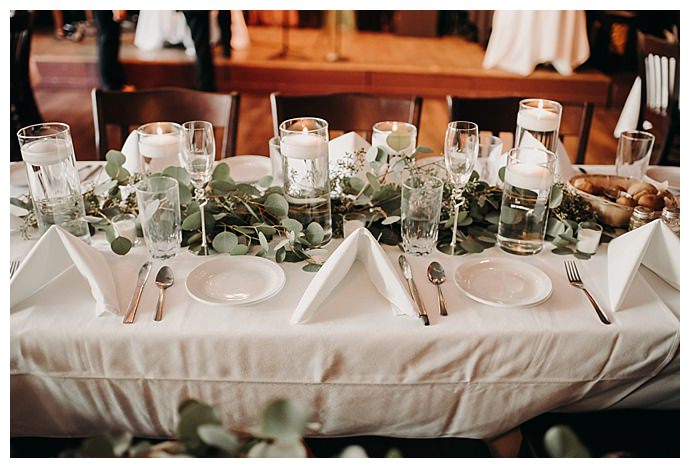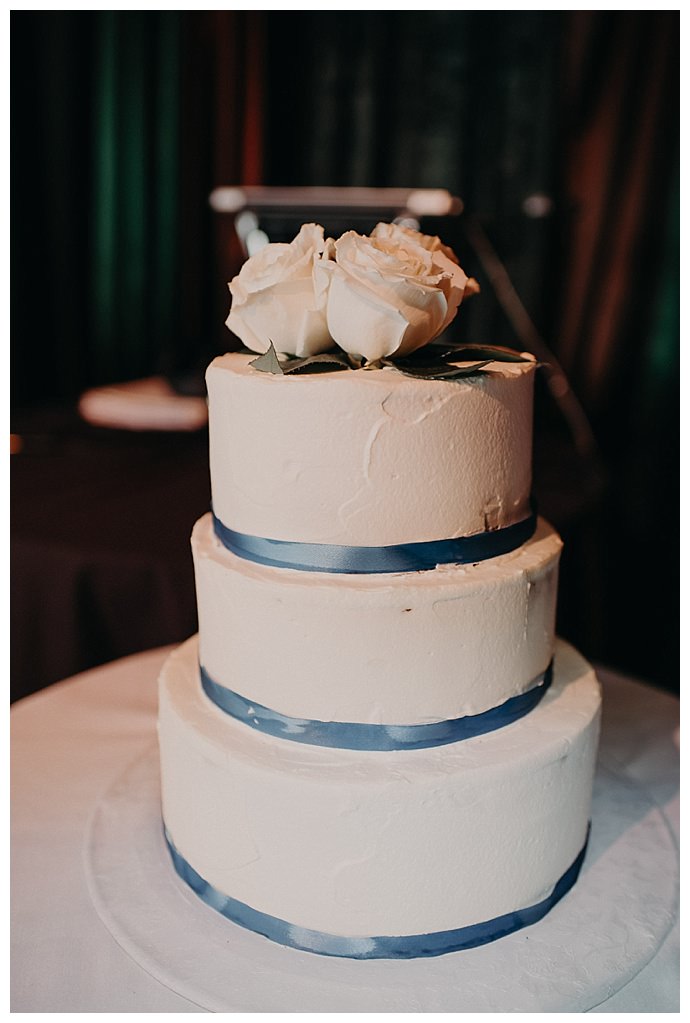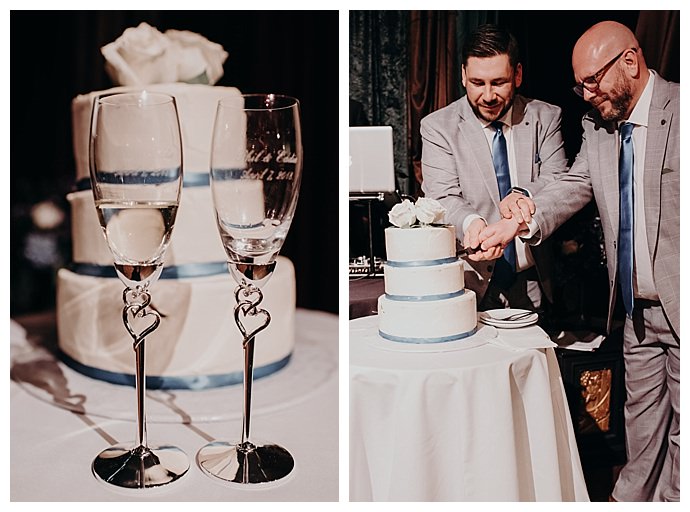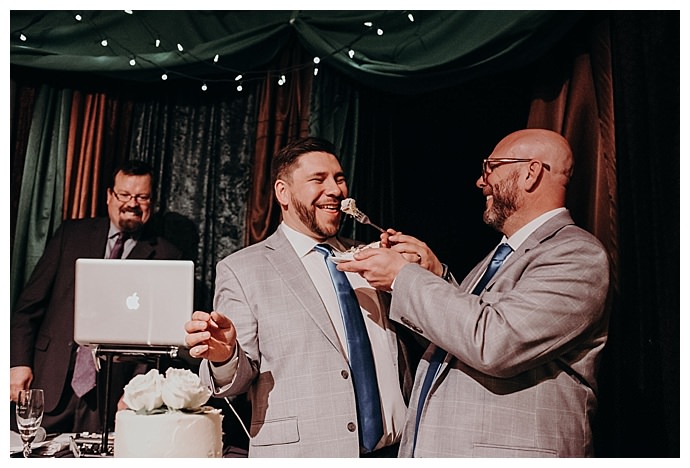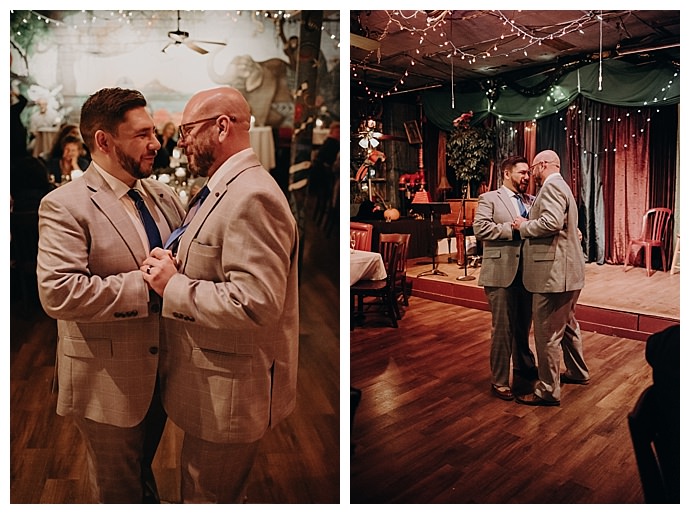 Submitted via Matchology
*Editor's Note: This post contains affiliate links. Each time you purchase an item via our affiliate links, Love Inc. is receiving a small percentage of the sale, thus you are helping our small, EQUALITY-MINDED™ business grow and allowing us to provide more content for YOU! Isn't that just fantastic?
Written by: