San Francisco is a beautiful city known for its eclectic architecture, alluring landscape and rich history, and this gorgeous engagement shoot puts all of that on display. The Cliff House, an iconic bay-area restaurant, and the Sutro Baths ruins served as the setting for Paula and Mario's gorgeous engagement pictures. After a fire 50 years ago, the foundation of the baths that once made up the largest indoor pool is all that remains. Spectrum Photography captured this glowing, newly engaged couple as they danced on narrow the ruins that jet out into big pools of water, the choppy gulf just a short distance behind them.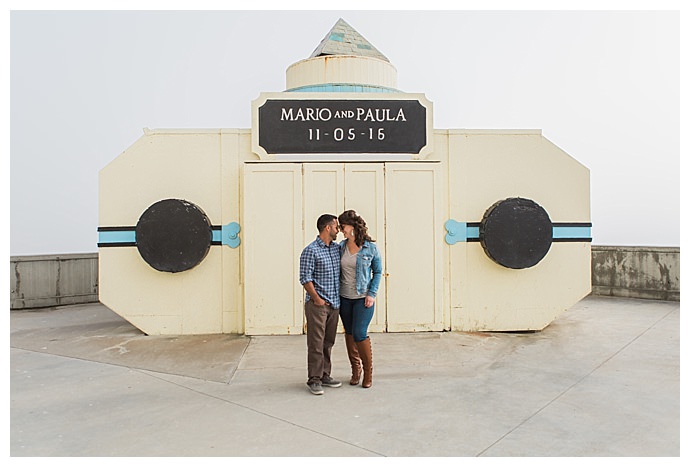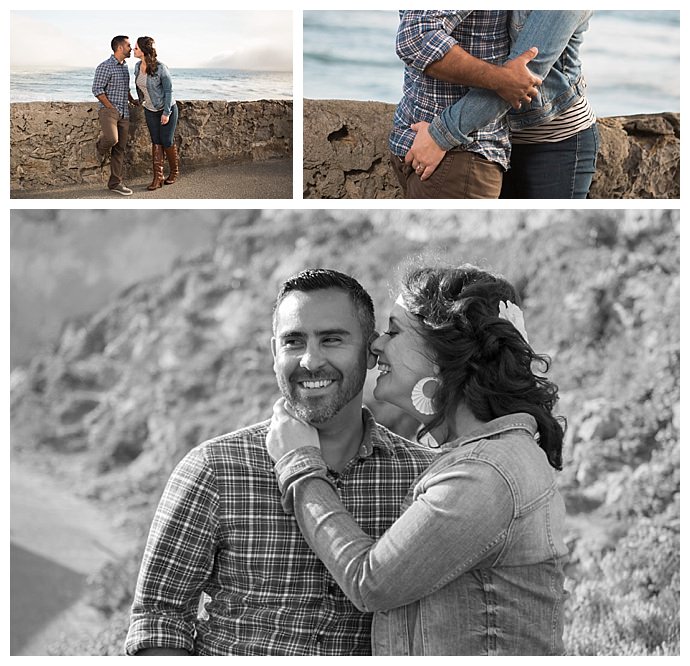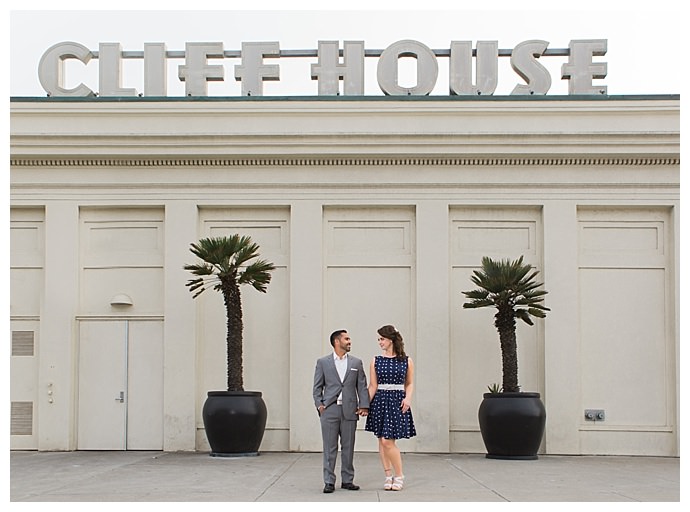 The Love Story
After three years together, Paula was getting impatient. The couple, who met through mutual friends, had discussed marriage and getting engaged, but Mario had yet to get down on one knee. Little did she know, he was waiting for the perfect moment. Paula and Mario started dating around the holidays, so it's no surprise that Mario's perfect moment came on Thanksgiving morning.
"We were making cheesecake in our pajamas for later that night, and for some reason, the time was just right," Mario says. He quickly darted out of the room to grab the ring, and when he came back, he got down on one knee. "We had been tooling around in the kitchen, and I was so surprised the first thing I blurted out was, 'You know you can't tease me like that!'" Paula says. Once she realized it was the real deal, she quickly followed that up with a resounding yes!

Memorable Moment
"How very us it was," Paula says. "The goofiness and unpredictability of it was very much how we are in our lives together."