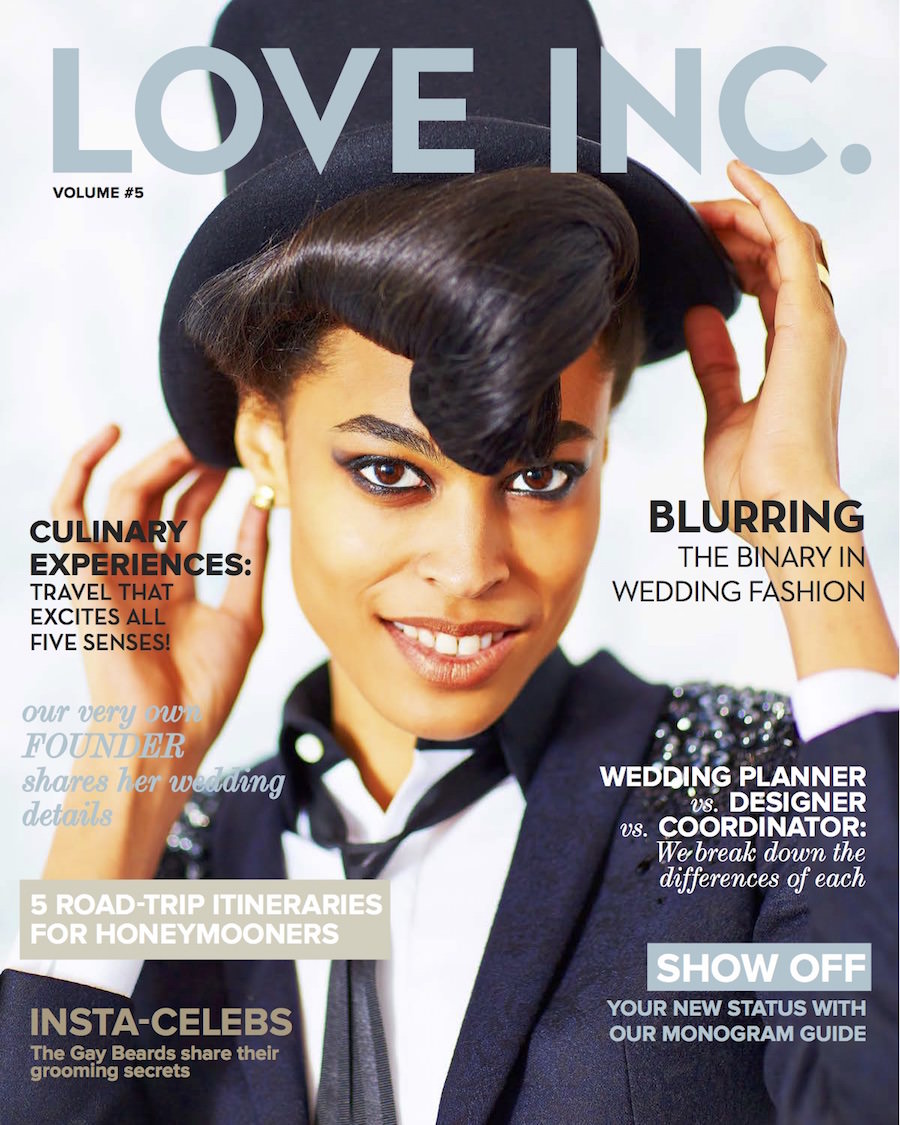 I'm so excited to share that Love Inc. V5 is LIVE! And how cute is our cover starring Taylor of MSA Models?! For our cover fashion spread, we went more lighthearted and fun than editorials past, inspired by the morning-of moments. Our fashion editor Krista Roser selected looks that were composed of both masculine and feminine details (we're calling it now — handkerchiefs will be a trend) with Ryan Carville behind the lens once again making magic. Betsy Elisa Inc. nailed the beauty (can we please discuss the fabulous pompadour above?) and we were so lucky to shoot in the wedding suite of one of my favorite New York City hotels, the Wythe Hotel in Brooklyn.
It's also in this issue that I share my OWN wedding. After producing literally hundreds of real weddings, it felt very surreal to be publishing my own and, admittedly, I tear up when I read it. Allan Zepeda's photography blends beautifully with renowned lifestyle writer Kate Abney's way with words and I couldn't be happier with the result. We also feature two additional weddings that I've been itching to show — a gorgeously styled elopement in the forest shot by Cassandra Zetta and a preppy chic Hamptons afternoon celebration captured by Mikkel Paige.
In between are 60+ pages of content that include budget secrets to style shopping from the queen of savings Jessica Bishop of Budget Savvy Bride, an etiquette guide to creating your new monogram, dos and don'ts of planning a road trip honeymon from travel expert Susan Moynihan of The Honeymoonist, grooming tips from Instagram's favorite bearded duo, The Gay Beards and much, much more.
And did you notice the makeover? This is the first reveal of our brand spankin' new logo and branding, which I like to think of as the grown-up version of what we had before. More unisex, clean and modern … just wait until you see the new website, which we will be launching in the next few weeks!
A lot of love was poured into this issue and we hope you enjoy — with a glass of Champagne in-hand, natch. (Hey, you're wedding planning, you deserve it!)
Cover credits: photography by Ryan Carville, styling by Krista Roser, model by MSA Models, Hair/Makeup by Betsy Elisa; suit by The Tailory, hat by Yestadt Millinery, shot at The Wythe Hotel
By Brittny Drye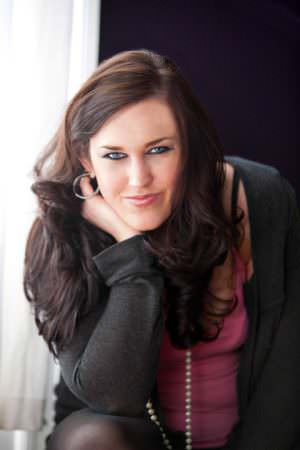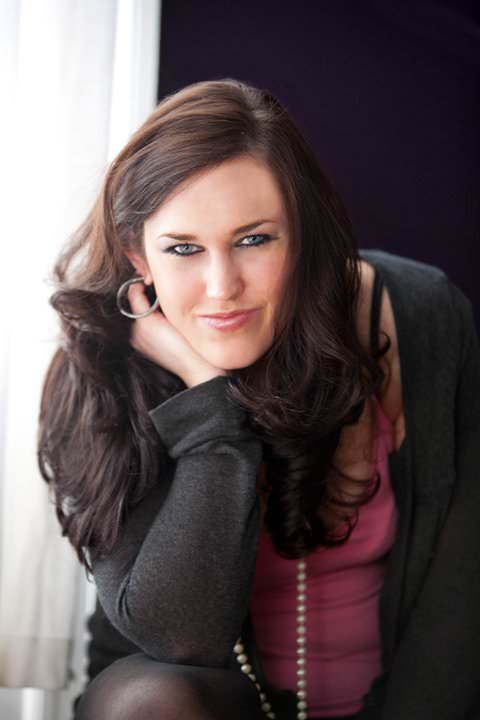 Brittny Drye is the founder and editor-in-chief of Love Inc. magazine. A fierce cheerleader for marriage equality, she launched loveincmag.com in 2013 as a way to to celebrate both straight and same-sex love, equally. She lives in New York City with her husband and their cat, Scout.