District Judge Callie Granade's stay on marriage equality in Alabama expired as of Monday morning and, with the Supreme Court refusing to issue an additional stay, her ruling declaring the state's ban on same-sex marriage unconstitutional is in effect, enabling same-sex couples around the state to finally have their marriages recognized.
Of course, a court ruling doesn't immediately turn vendors into cheerleaders for equality, so we did some homework for those of you who are looking to marry in this heart of Dixie state. These LGBT-friendly venues not only check off our criteria when it comes to style but they eagerly welcome all couples.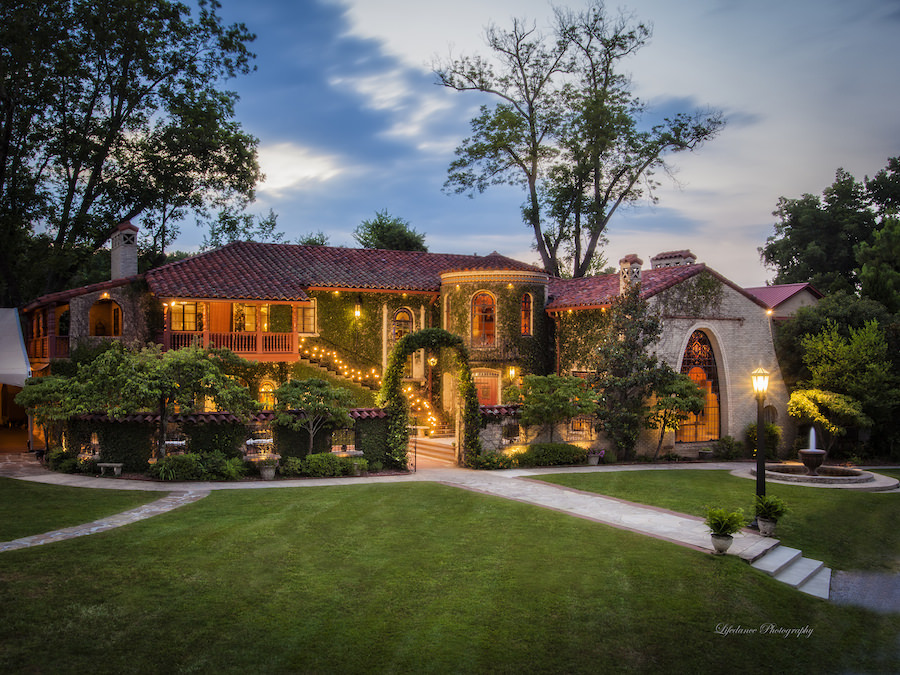 This mansion appears as if it was plucked right out of Tuscany and tucked into the Eastlake neighborhood of Birmingham. Ivy-covered stone walls, stained-glass windows and wrought-iron gates are just a few of the romantic details that sprinkle this property.
Accommodates 200 guests for a seated event and 300 guests for a standing reception
Photos by W&E Photographie — see the full styled shoot on Green Wedding Shoes
For the couple who really wants to tap into Birmingham's booming craft beer scene, Avondale Brewery is a one-stop shop. The raw, industrial loft space has ample natural light and is the perfect blend of old and new.
Accommodates 125 guests for a seated event and 200 guests for a standing reception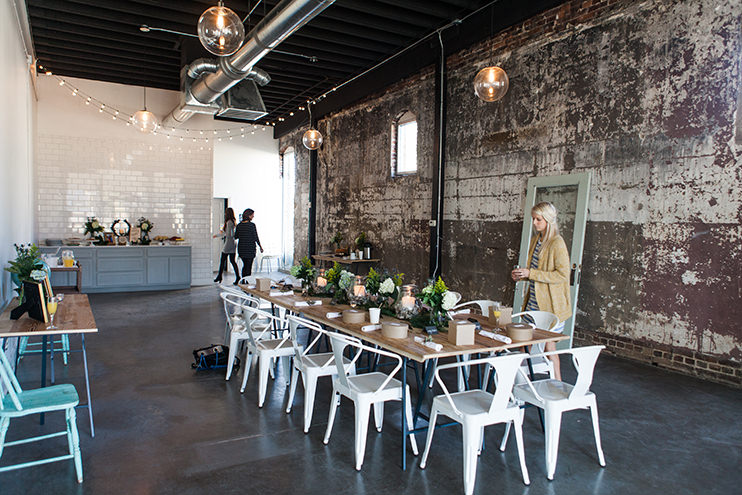 The abundant natural light, vintage plaster walls, bright subway tile and warm, reclaimed wood details turn this event space into a gorgeous blank canvas just begging for splashes of creativity.
Accommodates 50 guests for a seated event and 100 guests for a standing reception
Top left, bottom: Photography by J. Woodbery Photography; Top right: Smith Squared Photography
A wraparound porch, tin roof and 18 acres of landscaped property infuse this quaint venue with southern charm. The gay-owned property in Leeds, Ala., boasts a team of creatives with an extensive history in catering, event planning and floral design to help you make your vision turn into a reality.
Accommodates up to 500 for seated and standing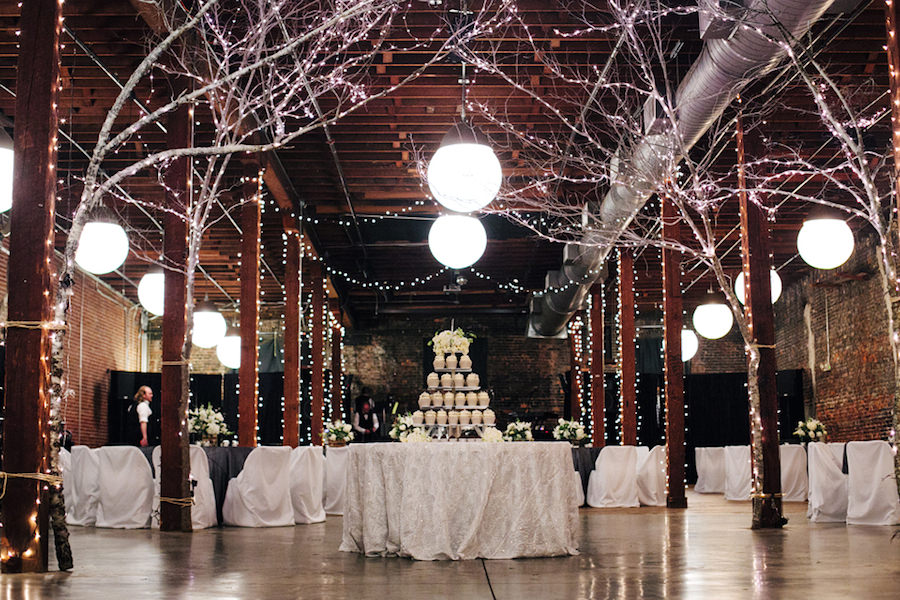 Another space that vibes with industrial, B&A Warehouse is one of Birmingham's most sought-after venues. The massive space boasts exposed ceilings and brick walls and, not to mention, their in-house catering is top-notch.
Accommodates up to 550 for standing, 350 for seated
Photo 1 & 2: Green Tea Photography; Photo 3: Olive Photography
**Editor's Note: We are aware that there are many feature-worthy venues in Alabama but these were the only venues we were able to receive equality-minded confirmation at the time this post was published.