For today's destination wedding, we're taking a little trip to paradise! Kerlyn and Tim looked positively blissful as they exchanged vows on a private island in Moorea, surrounded by tropical flowers and green palms, the serene turquoise water behind them. After they were officially husband and wife, Kerlyn and Tim explored the island for some epic photos of a day they'll remember forever. Captured by SV Photograph, this glowing couple's wedding day was everything they hoped it could be and more.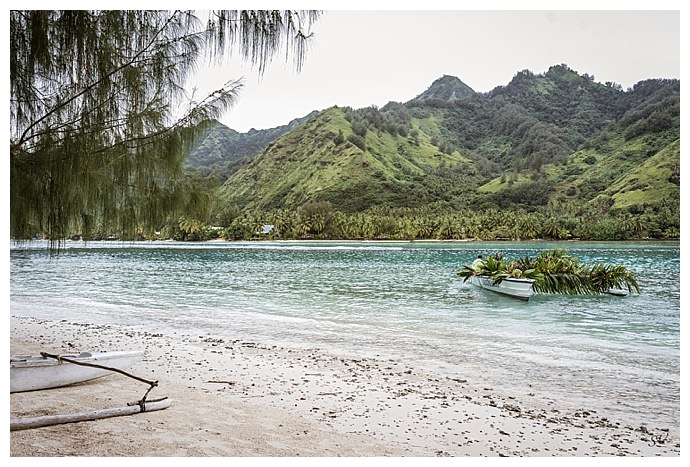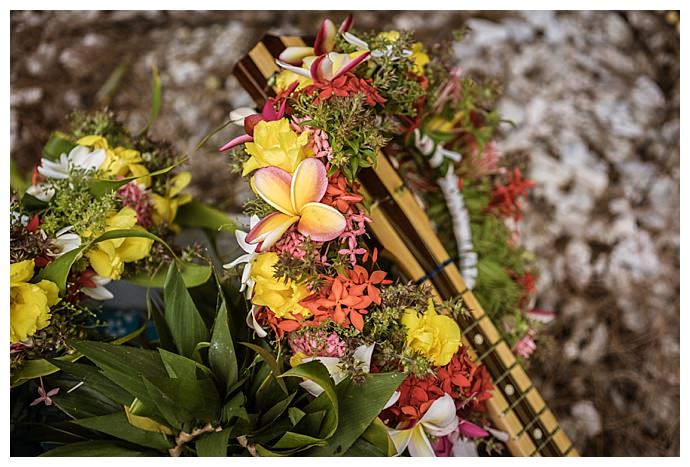 The Love Story
Kerlyn and Tim first became friends more than 10 years ago when they met at a work event. It wasn't until three years after they met that they started dating, and after four years together, Tim knew he didn't want to date anyone else again. On a winter night in New Hope, Pennsylvania, Tim and Kerlyn were having a romantic dinner by the fire when Tim gave Kerlyn a stack of pictures. They flipped through them, laughing at all the great times they'd spent together and enjoying a trip down memory lane. "When we got to the last picture, he flipped it over, and on the back was the ring," Kerlyn says. And then Tim said, "I want to make more memories with you — will you marry me?"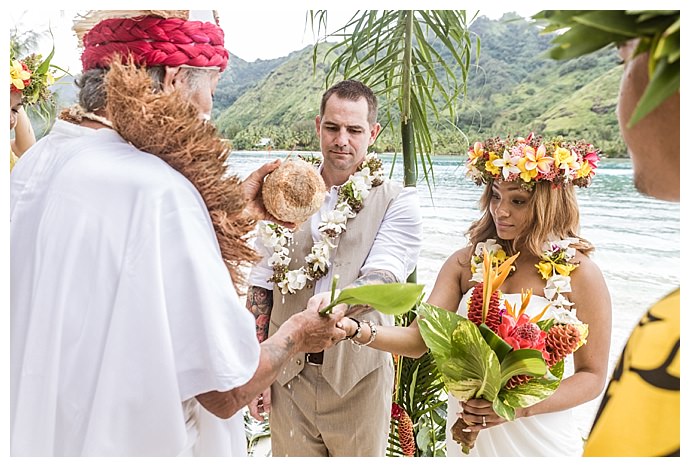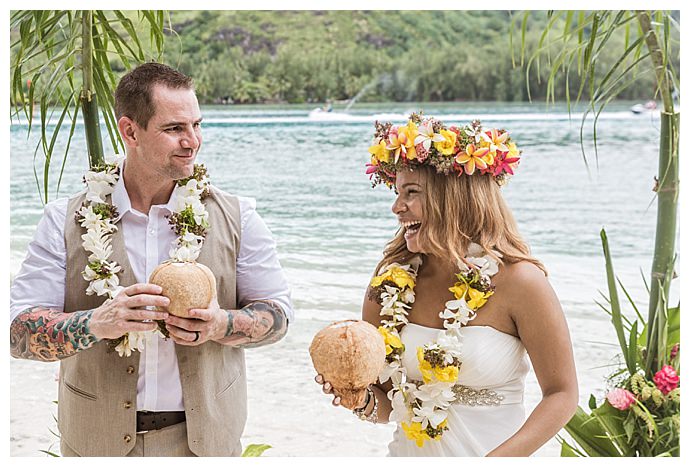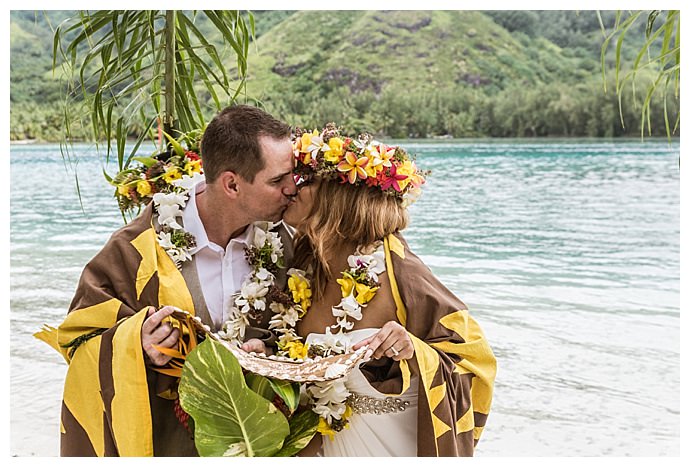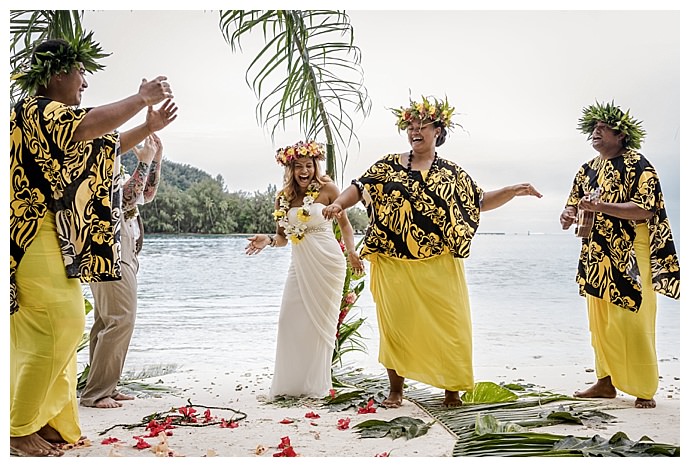 The Ceremony
After two years of wedding planning and struggling to align their family's schedules, Tim and Kerlyn were enticed by the white beaches in Tahiti and decided on an intimate destination wedding for just the two of them. Keryln enlisted the help of SV Photograph, who arranged for them to arrive to the ceremony location on a canoe covered in palms and tropical flowers. "The ceremony area was gorgeous," Kerlyn says. "We requested an arch fully adorned in flowers and placed right by the water. It was beautiful!" The ceremony was performed by a Tahitian priest and was translated to English, and it included drinking fresh coconut water, a traditional polynesian unity ceremony and dancing until the newlyweds sealed it with a kiss.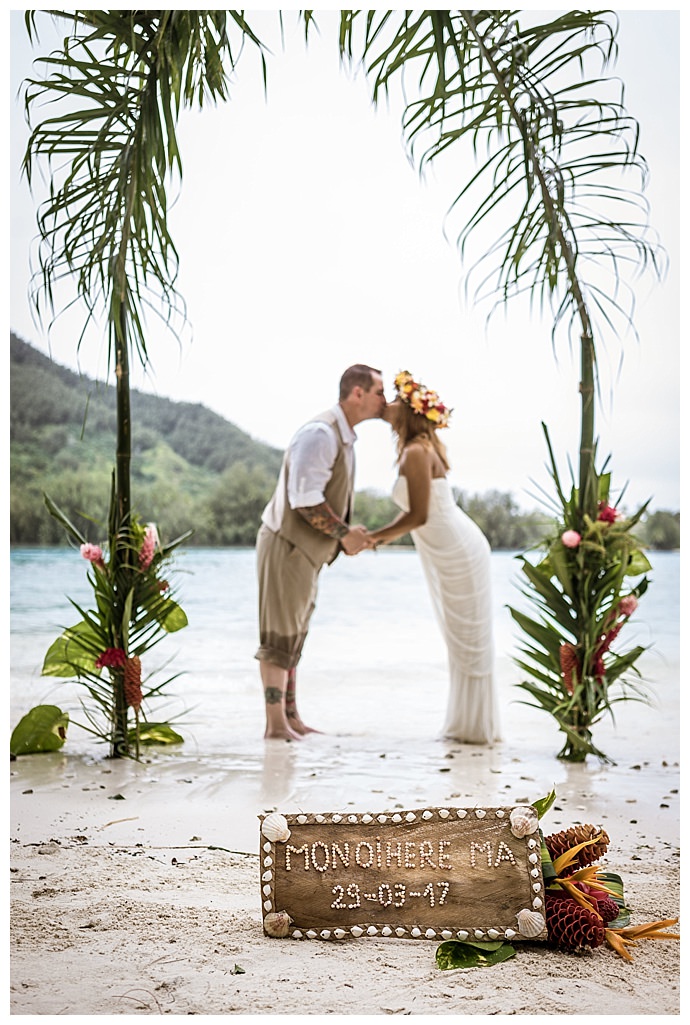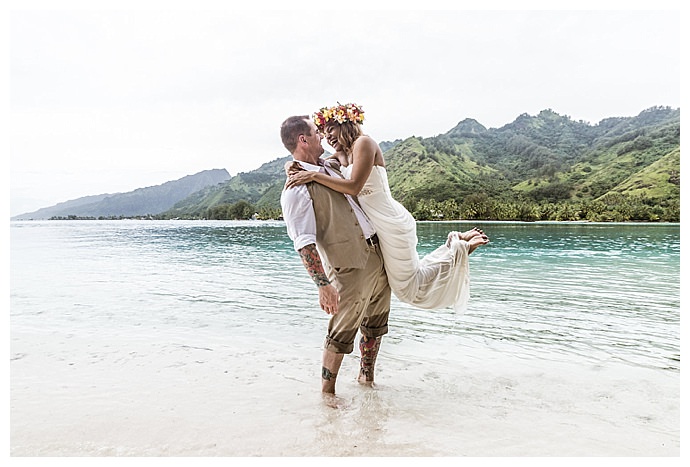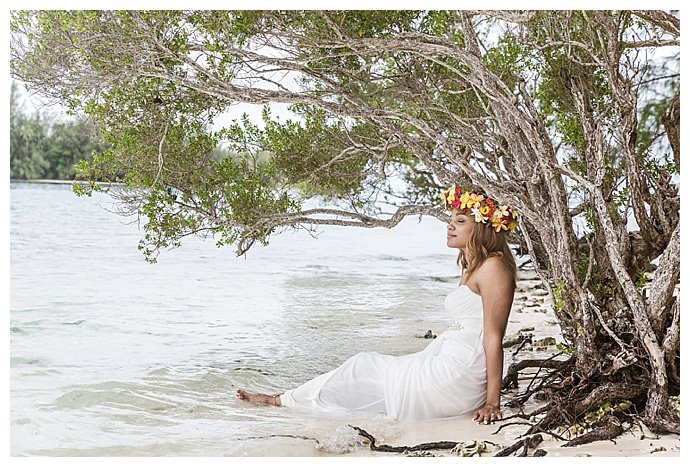 The Celebration
After the ceremony, the glowing newlyweds ventured around the island for some incredible photos both in the water and among the island peaks. And then they enjoyed a meal on the beach with champagne and local fresh fish. When Tim and Kerlyn returned home after their honeymoon, they held a reception with their friends and family and continued the celebration!