Did you know that the weeks between Thanksgiving and Valentine's Day are known as Engagement Season?
More than 700,000 couples will be getting engaged during these months — so exciting! So if you're one of the lucky ones who made the plunge there are a few to dos post-proposal before you dive into planning mode.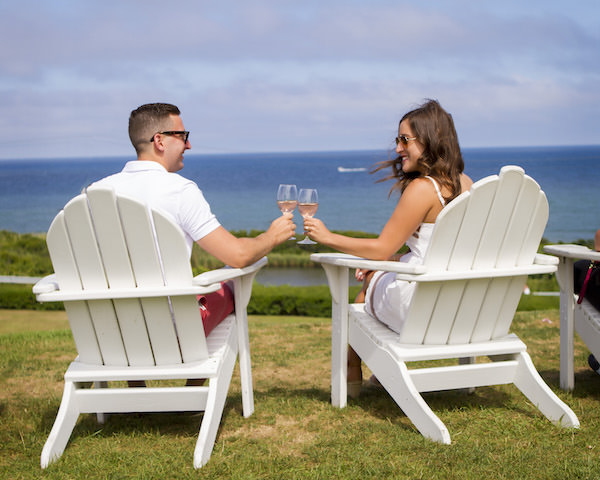 1. Take a Beat: After you come down from the life-changing moment, make sure to celebrate! This is a really major milestone, so take a couple of hours to savor it over a bottle of Champagne, a nice dinner or even just a romantic stroll, just you two, before spreading the news.
2. Tell Close Friends and Family: As tempting as it may be to blast that #JustEngaged! selfie as soon as it happens, call your nearest and dearest to tell them the exciting developments. Good news travels fast, and you don't want Grandma finding out on Facebook.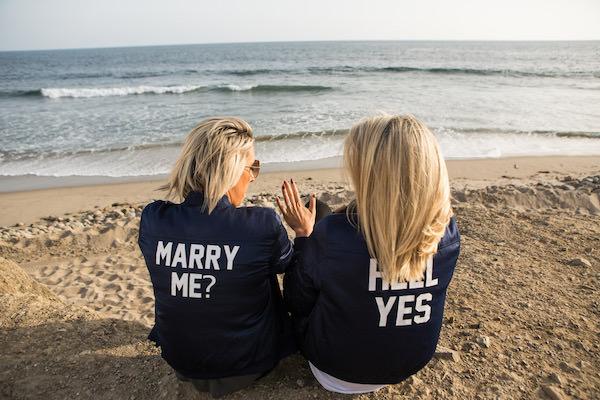 3. Get Your Engagement Accessories Insured: Whether you said yes to a diamond or got down on one knee and presented a luxury watch, you'll want to make sure these investments are insured, if it hasn't already been handled during purchase. While you can add it on to your homeowner's or renter's insurance, we recommend working with a company that specializes in jewelry and fine accessories such as Jewelers Mutual Insurance Company.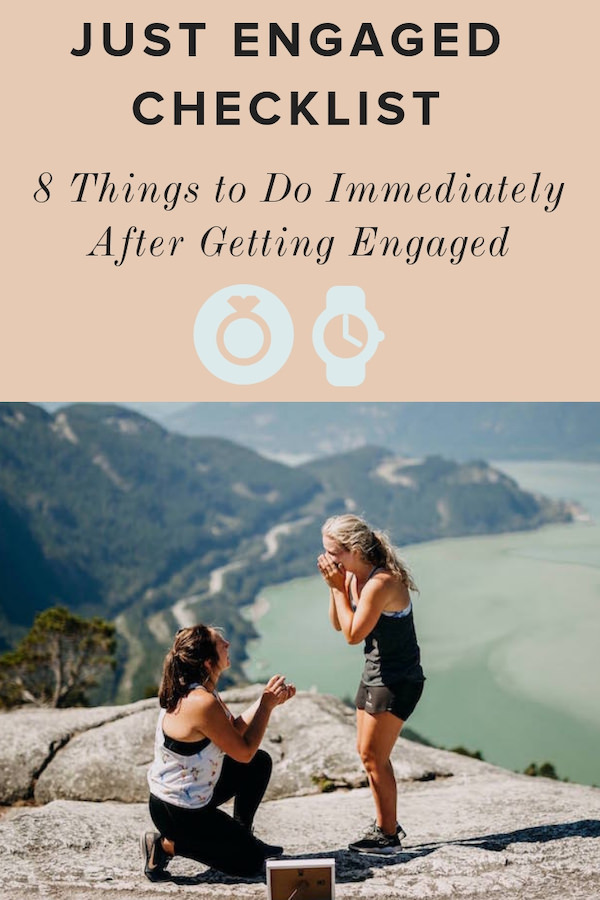 4. Get Bands Sized: If you said yes to an engagement ring or band, you'll want to make sure it fits perfectly. Your fingers slightly vary in size throughout the day so try the ring out for a day or two before deciding if it needs to be resized. If so, take it to the jeweler where it was purchased if possible (don't worry, you'll likely only have to part with it for a few hours).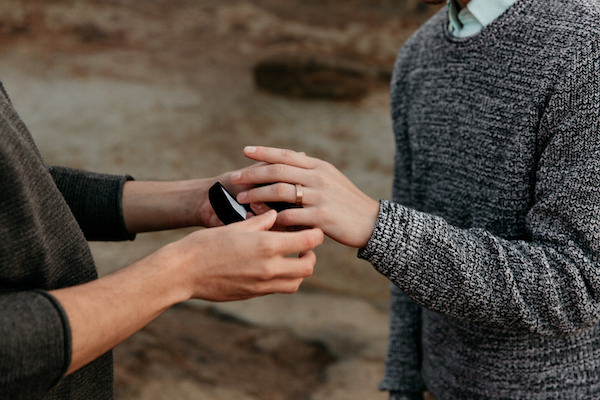 5. Set a Date: Okay, so not a firm date, but one of the first things people ask you after they hear the good news is, "When's the wedding?" so be prepared. While it doesn't have to be the date, you'll want to discuss with your partner beforehand the desired year and season. If a date isn't even on your radar yet, come up with a response such as "We're just overwhelmed with joy about being engaged! We plan on sorting out the details when we come down from Cloud Nine!"
6. Get a manicure: If you're showing off a ring, watch or other piece of hand bling, you'll want to make sure your nails are as equally impressive.
7. Go on a Date: Whether the question was popped on top of the Eiffel Tower or in the comfort of your home, you were likely too overwhelmed with emotion to really take it in. Considering the next several months are going to be filled with meetings, pinning and (ahem) browsing Love Inc., take an evening just for the two of you to really celebrate this huge step.
8. Start the Inspiration Discussion: This is the fun part, before budgets and contracts start taking up brain space! You may have already talked about your wedding day vision, but if not, now's the time. While you don't have to decide on cake flavors you'll want to get an idea of what vibe you're leaning toward — such as industrial, rustic, destination, etc. Knowing this will help you start formulating exactly where and when you want to have the wedding so you can start full-on planning. 
Photo credits: Aileen Choi Photography from Jessica and Jennifer's Mountaintop Proposal; Rose Schaller Photo from Jim and Kristina's Beachside Proposal; Nicol Biesek Photography from Megan and Gretchen's Malibu Beach Proposal; Brittney Hyatt Photography from Farwel and Ian's Oregon Cliffside Proposal