If you're on Snapchat (follow us @LoveIncMag!) then you've probably played around with the filters, turning yourself into a glistening fairy or a slurpy tongued dog. While swiping left through the library, you may have stumbled upon a sponsored one from, say, Starbucks. That my friends, is a geofilter. These in-app illustrations are tied to a location that you can overlay onto your snaps, and ever since they opened the option up to the public a few months ago, people have been utilizing geofilters to add a custom tech touch to their celebrations. Stationery company Meldeen started receiving so many requests to design filters to go along with clients' invitation suites that they launched Pixel, an in-house team of designers who will create, upload and manage your Snapchat filter. We worked with Meldeen to upload an on-demand filter for last month's Pride March in New York City and they shared their expert tips for navigating the filter waters, and ways to make sure your custom event filter receives a stamp of approval from Snapchat, and your friends.
1. Anyone can upload a design, but it's crucial that it abides by Snapchat's guidelines, otherwise it will be rejected (and unfortunately, Snapchat isn't great at telling you exactly why it's rejected so that you can fix it).
2. So what are Snapchat's guidelines? Information such as URLs, hashtags, Snapcodes, social media usernames, or personal information are prohibited, as well as use of trademark images/photos that you do not own
3. You'll want the design to be creative and fun, something that your guests will want to share! Snapchat rejects illustrations that take up the majority of the screen, so be sure to upload designs that will enhance the photo, not obstruct it. Files should be sized at 1080px wide by 1920px high and under 300KB in size, saved as a .PNG file with a transparent background.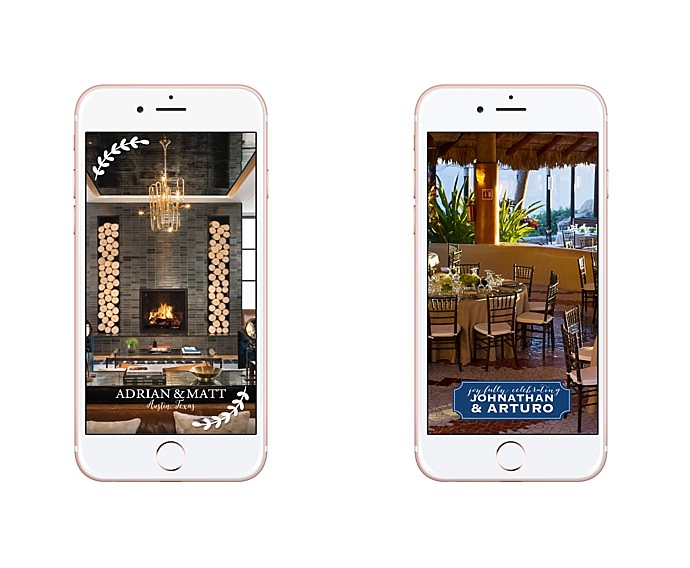 4. Not a designer? That's okay! There are plenty of talented artists who are well-versed in Snapchat's protocol and some, like Meldeen, who can even handle the geo setup for you.
5. You can have filters live for up to 30 days, so we're seeing couples creating one for their entire wedding weekend.
6. How much is this going to cost? You'd be surprised! It's dependent on how long your filter is live and the geospace that you're taking up, but it starts at $5. To see exact costs of how much your filter would be, click here and skip to step 3.
7. Once you upload your image, it takes about 24 hours (business day) for a filter to be approved/rejected, so be sure to give yourself some buffer time in case it gets rejected and you have to retry.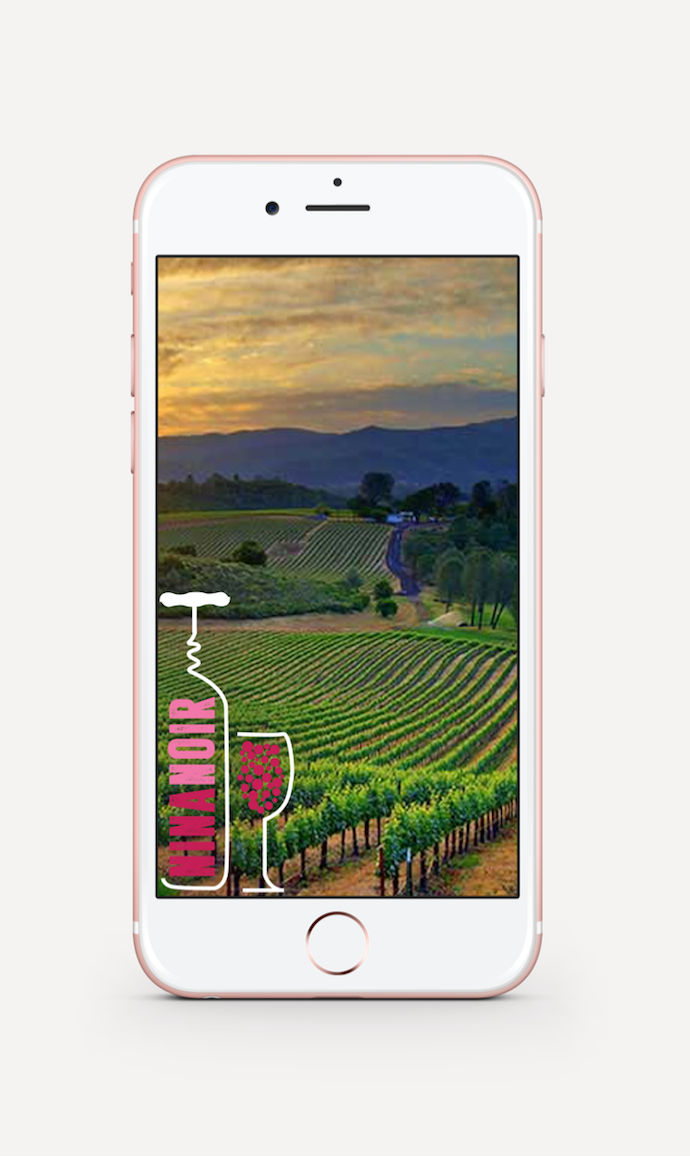 8. Geofilters are fun for events leading up to the wedding such as engagement parties, showers and bach parties (I worked with Meldeen on the one above for my friend's bachelorette party), as well as the main event itself. Or even proposals! Can you imagine swiping through your filters to come across one that was made for you, asking you a very important question?! Another fun idea is to separate ones for the rehearsal dinner, wedding and morning-after brunch!
*Editor's Note: This post contains affiliate links. Each time you purchase an item via our affiliate links, Love Inc. is receiving a small percentage of the sale, thus you are helping our small, equality-minded business grow and allowing us to provide more content for YOU! Isn't that just fantastic?