Between grand cypress trees in the midst of fall, GenelLynne Photography captured Jameil and Olivia as they danced in each other's arms in Orlando's Kraft Azalea Garden for a beautiful, romantic engagement shoot. After meeting at church, Jameil and Olivia knew only a few dates in that they had found the one they were meant to marry, and one year later, Jameil surprised his bride-to-be with an endearing proposal she didn't see coming.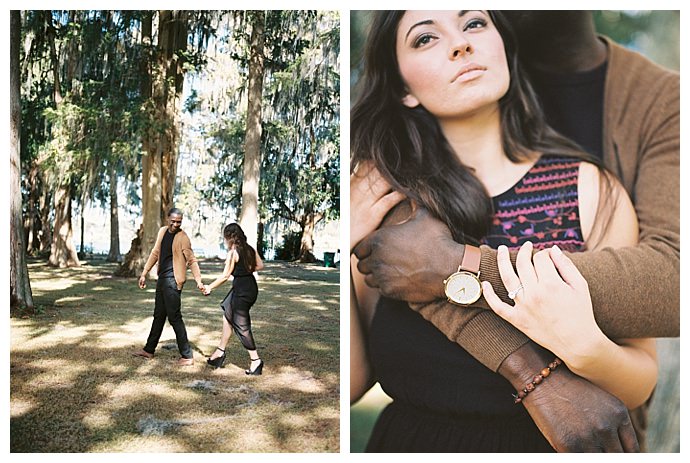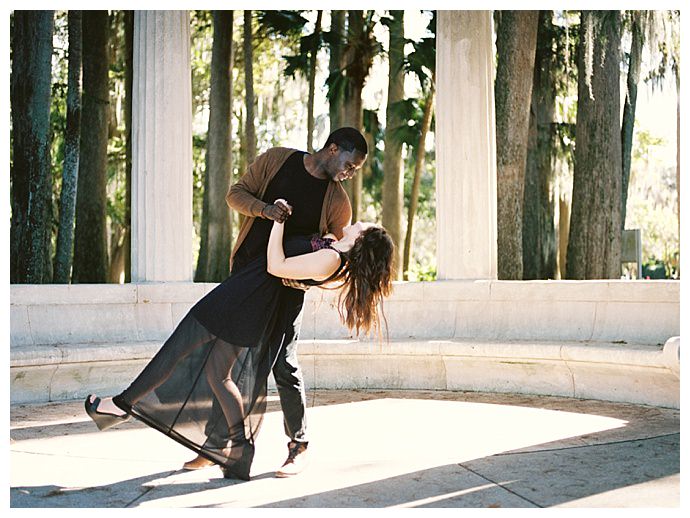 The Proposal
Jameil and Olivia had plans to meet up with some friends for dinner one night, or so Olivia thought. They were meeting at the boardwalk where Jameil and Olivia frequently spent time together, almost always on the same bench relaxing, talking and laughing. "We were walking down the boardwalk when I noticed that our bench was beautifully decorated with pink rose petals and candles," Olivia says. "I stood there puzzled. I had no idea what was happening, then Jameil takes my hand and leads me to stand with him in front of the bench overlooking the water."
Jameil handed her a note to read, which contained a Bible verse from Proverbs: He that finds a wife finds a good thing and obtains favor from The Lord. Underneath the scripture, Jameil wrote, "You are my good thing," and when Olivia looked up, he was down on one knee. "Of course I said yes, amidst my tears," Olivia says. "It all felt like a dream, but the dream was not over. We hugged and enjoyed the moment for a minute until he turned and told me that there were people who wanted to share our moment with us." Jameil pointed into the distance where their closest friends and family were hurriedly walking down the boardwalk, excited to congratulate and celebrate with the newly engaged couple.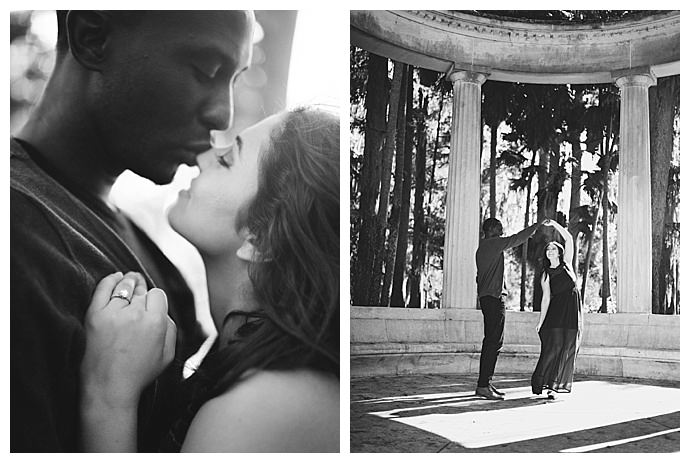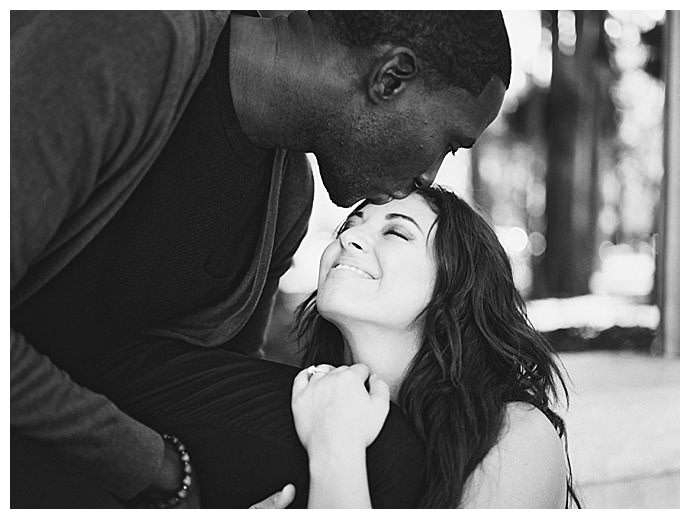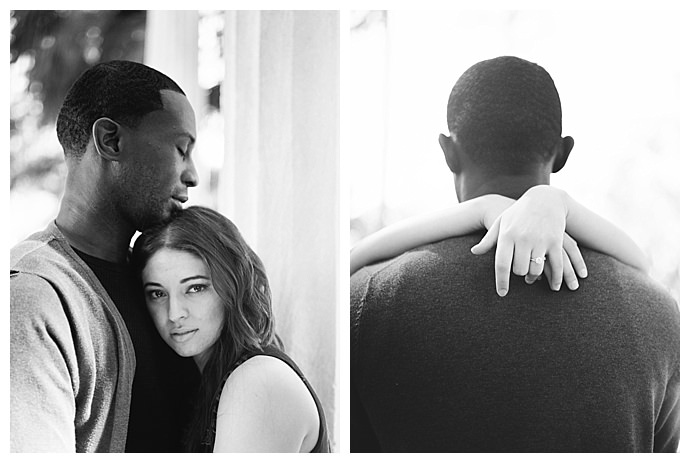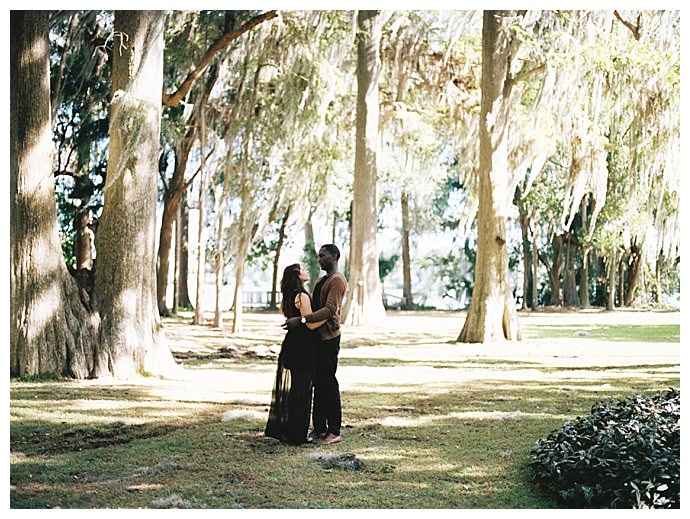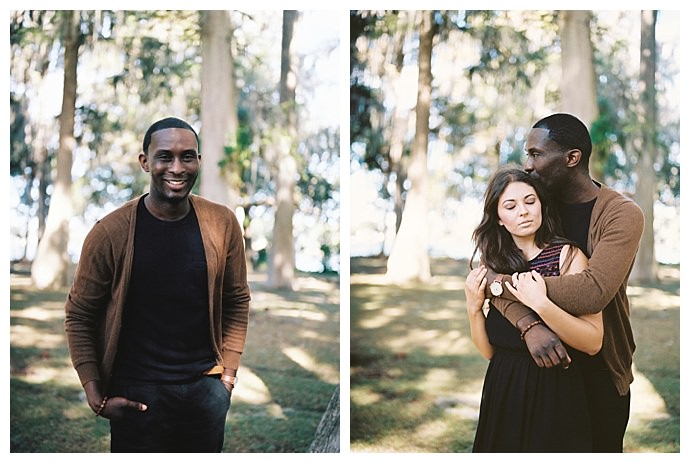 The Ring
"Jameil picked out my ring himself, and it was the perfect choice," Olivia says. "It's dainty and intricate with two bands and diamonds going halfway around each on both sides of the ring."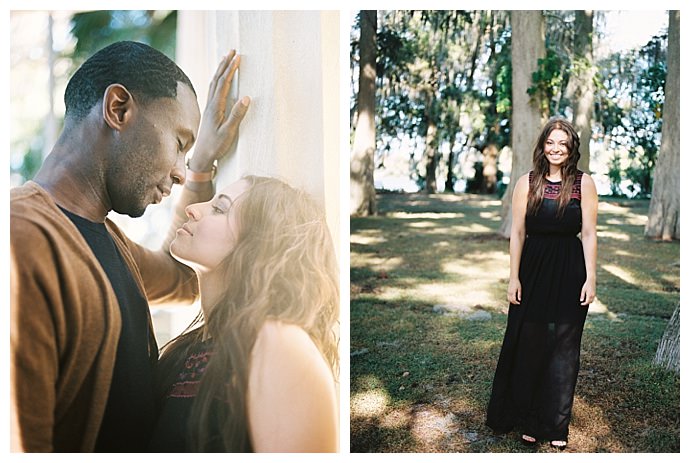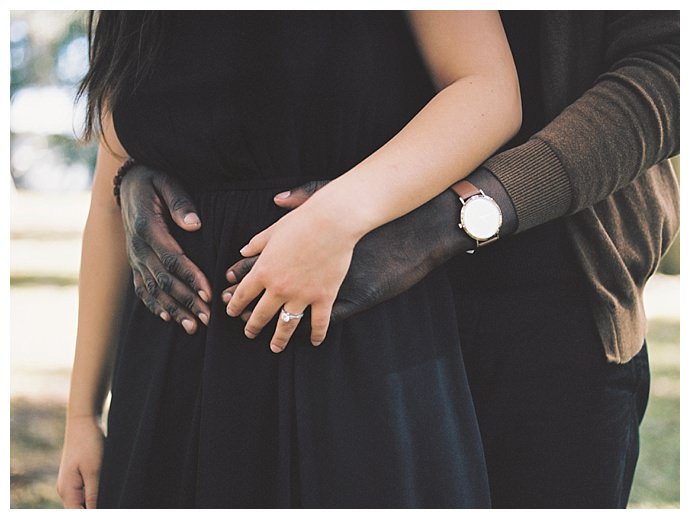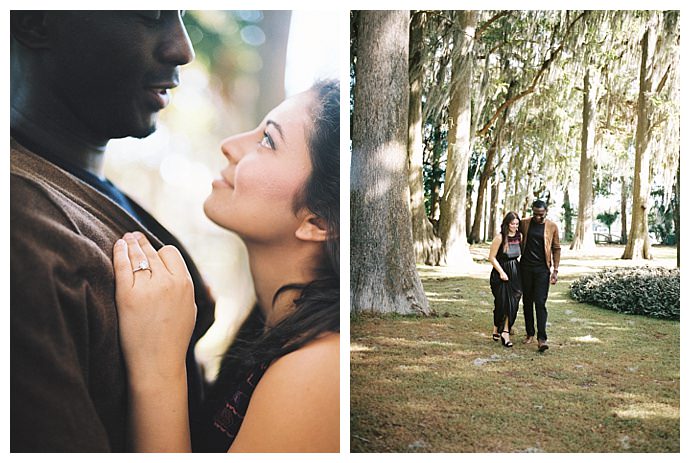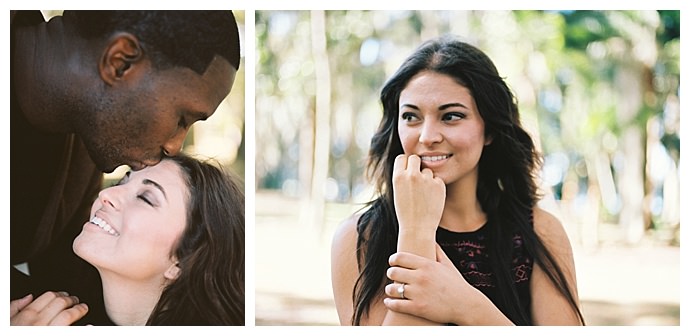 Memorable Moment
"The most memorable part of the proposal was Jameil giving me the note to read before getting on one knee," Olivia says. "I also have to mention the huge crowd of people coming to join us, I will never forget that part!"