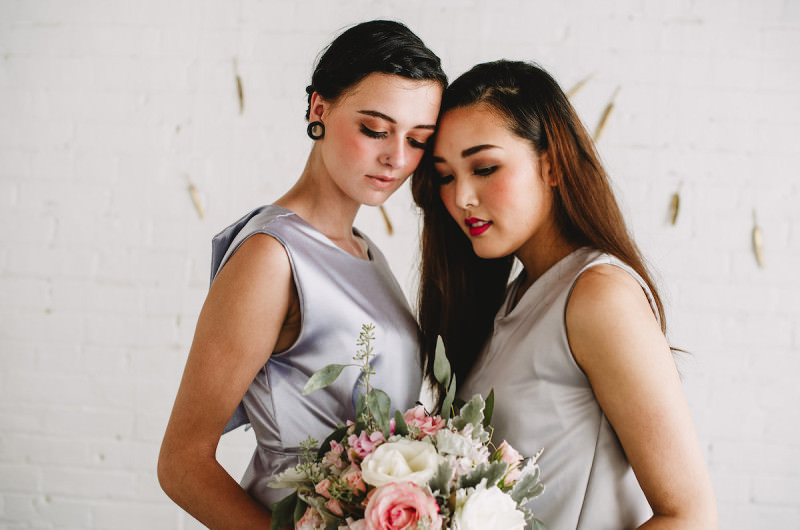 An Intimate Styled Elopement with Mesmerizing Metallic Details
We've always loved the intimacy of an elopement that often allows for a less formal celebration while still maintaining the elements of a traditional wedding. Today's styled elopement, captured by Ampersand Grey, proves that you can still have a gorgeous ceremony setting complete with a unique candle-lined aisle, beautiful lush florals and a trendy cake table if you opt to elope!
For 2018, expert wedding planner Mindy Weiss predicted we'd see plenty of metallic colors, so when we saw all the lovely metallic details in this shoot, we couldn't have been more excited! From the glowing brides' metal-hued dresses to the whimsical ceremony backdrop made up of hanging gold feathers, this sweet, we simply adore this sweet, romantic elopement.