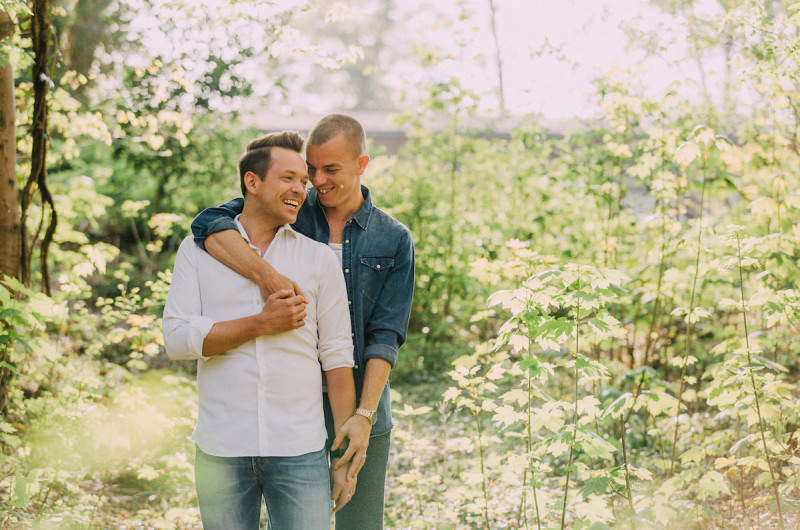 Fabio and Fabian's Serene Engagement in Cologne, Germany
We are such a sucker for an outdoor engagement shoot. There's something about the way the sun reflects off the green trees and lush forest that creates the perfect backdrop for love to shine. Today's dreamy engagement shoot is from the tranquil forest of Cologne, Germany, where Aaron Ka Photography captured the palpable love between Fabio and Fabian.
We're especially proud to feature this engagement during Pride month because although same-sex marriage is legal in the U.S., we're reminded that the fight isn't over for many countries around the world, including Germany, where a Pride march will take place next month on the streets of Cologne. Nevertheless, these two lovebirds are tying the knot in August not far from where they celebrated their engagement with an e-sesh surrounded by a swath of green. If these heartwarming pictures are any indication of what's to come, we can't wait to see their gorgeous wedding day!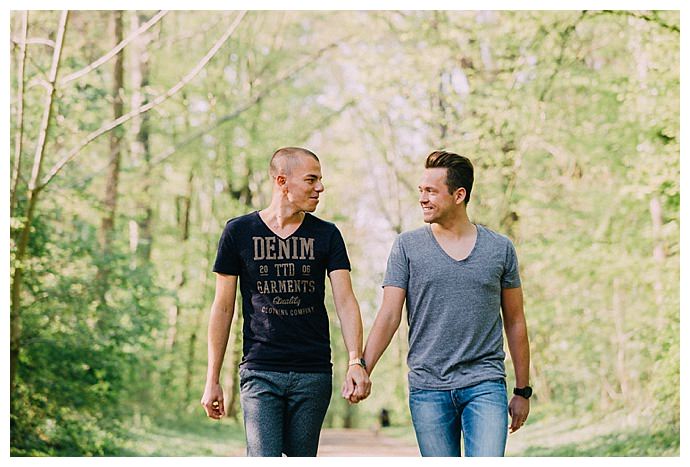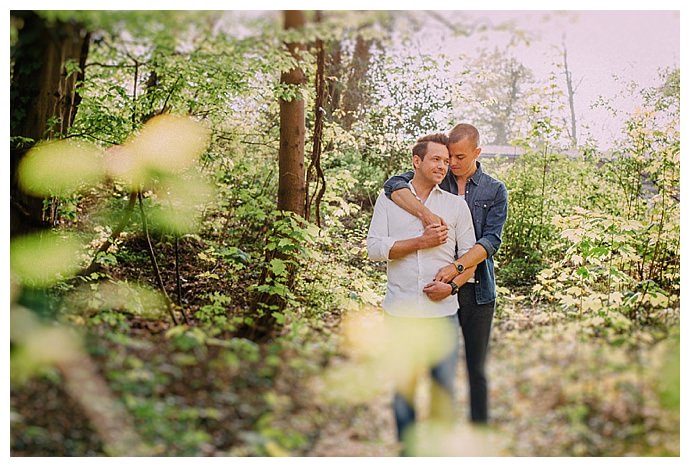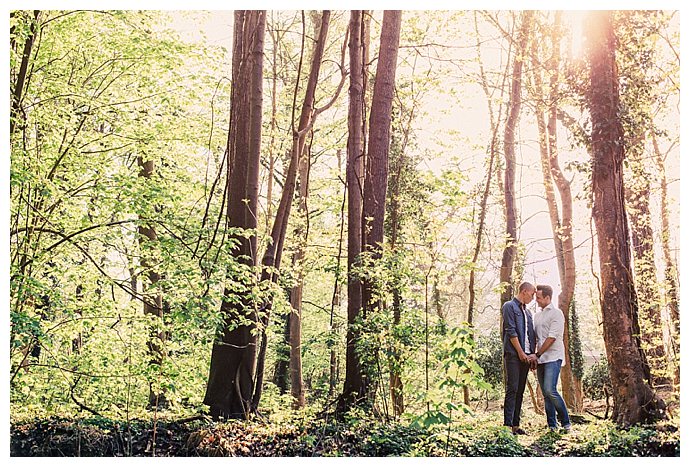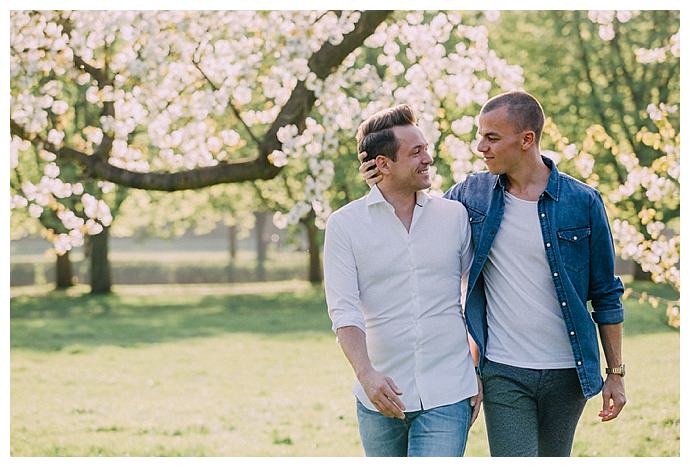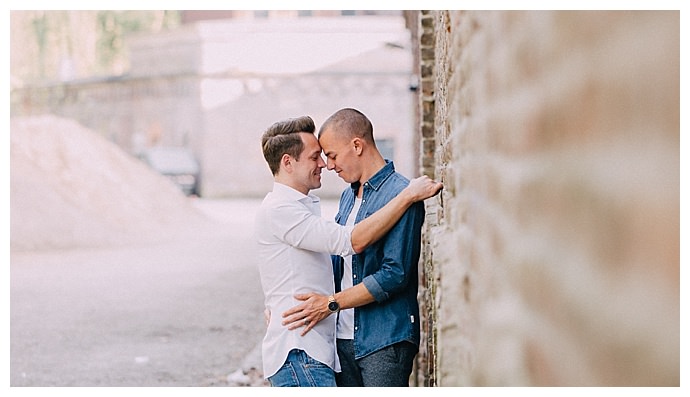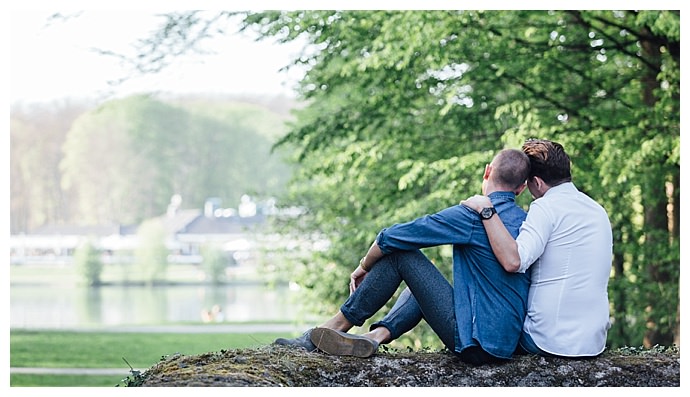 The Wedding Date: August 2017