Erica and Maidel love to travel. Whether it's road trips, cruises or hiking, these two love going on adventures anywhere as long as it's together. And whenever they happen upon a waterfall, it becomes a highlight of their trip. So when Erica and Maidel jetted off to Hawaii for their destination wedding, they knew they had to capture some engagement pictures in the beautiful Hawaiian scenery before officially tying the knot. MLE Pictures followed these adventurous souls to the famous surfboard fence in Maui before going on a hike through Twin Falls for some epic shots in the waterfalls that Erica and Maidel love so much.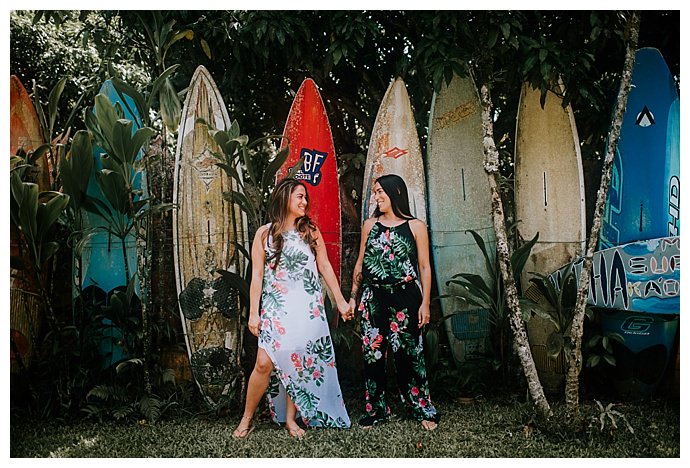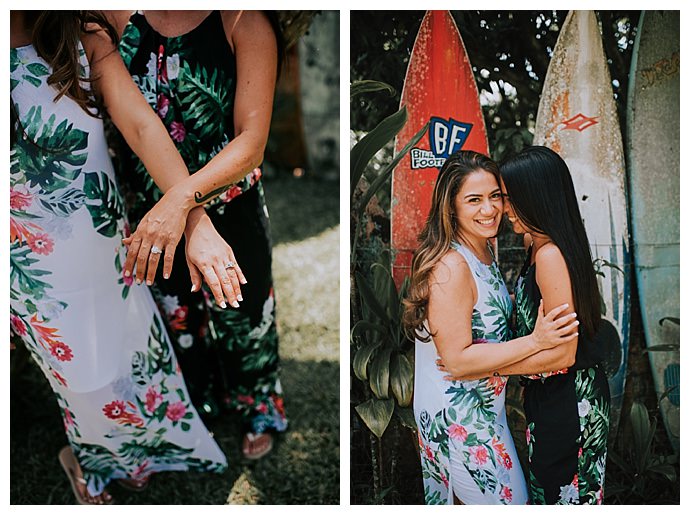 The Love Story
We all know that dreadful feeling when you agree to accompany your friend to a party, but deep down, you'd rather be at home in bed streaming Netflix. Although Erica and Maidel had never met, they found themselves in the exact same situation one night. "We were both taken by friends to a birthday party neither of us wanted to go to," Maidel says. "We're sure glad we decided to go out that evening." Not long after they first met, Maidel had to leave town for a week, and once she returned, she says, "I knew I never wanted to be apart from Erica so long again."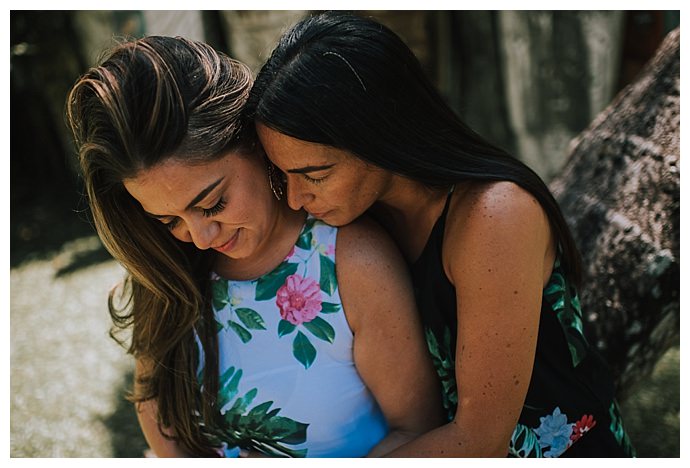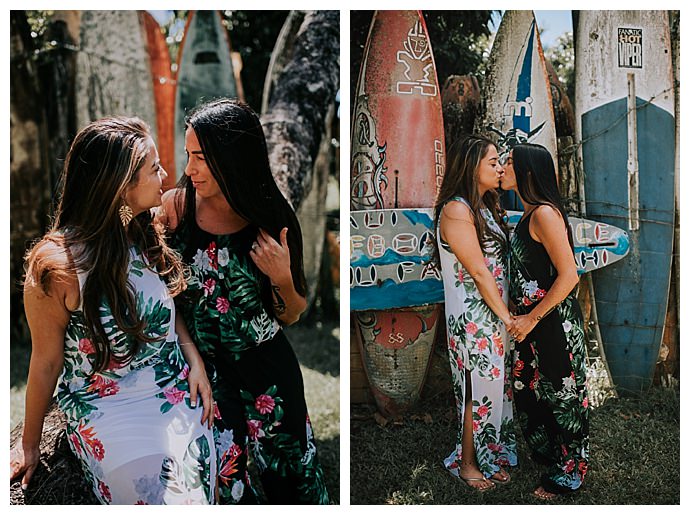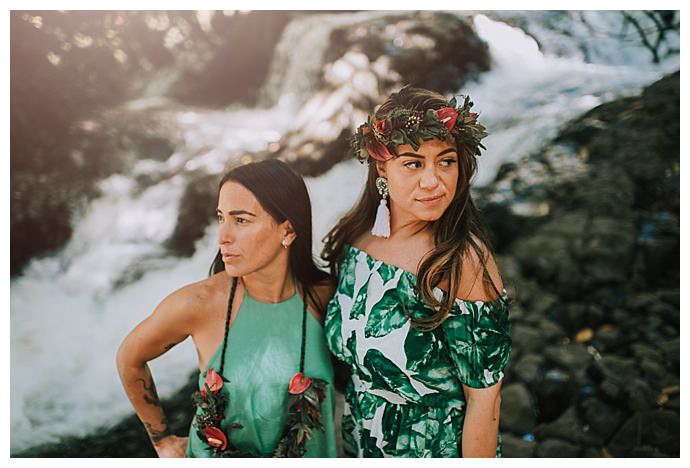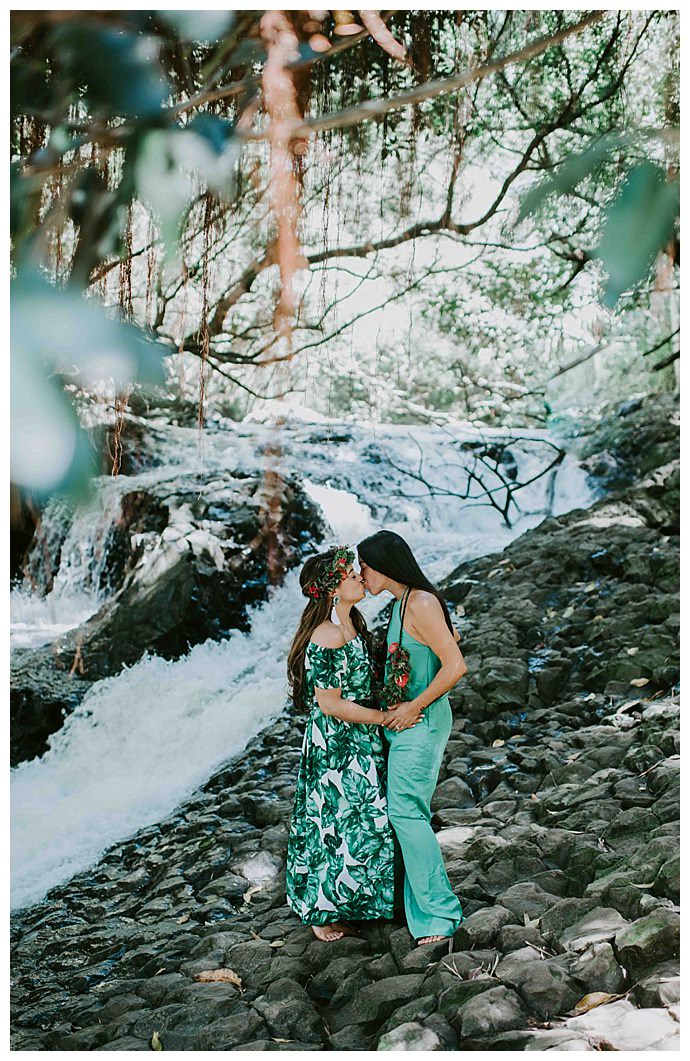 The Proposal
Five years later, Maidel was busy planning a dream cruise for Erica's birthday to the Bahamas. "She knew I'd be super busy planning and took the opportunity to pop the question," Maidel says. "It was really genius because I'm very observant and nosey. She knew my focus would be on making sure she had a good time, and I totally missed all the signs."
Erica waited until the night they had reservations at the nice restaurant on the cruise ship, where they enjoyed a romantic dinner before heading to the nautical-themed martini bar. "While the violinist played, she got down on one knee in front of everyone and asked me to be her wife," Maidel says, adding that she was completely speechless. "For a person who always has something to say, it was a big deal." A few months after they returned home from the cruise, Maidel and Erica were road tripping from Boston to Maine when Maidel surprised Erica and proposed on a scenic pitstop at the Eastern Point Lighthouse.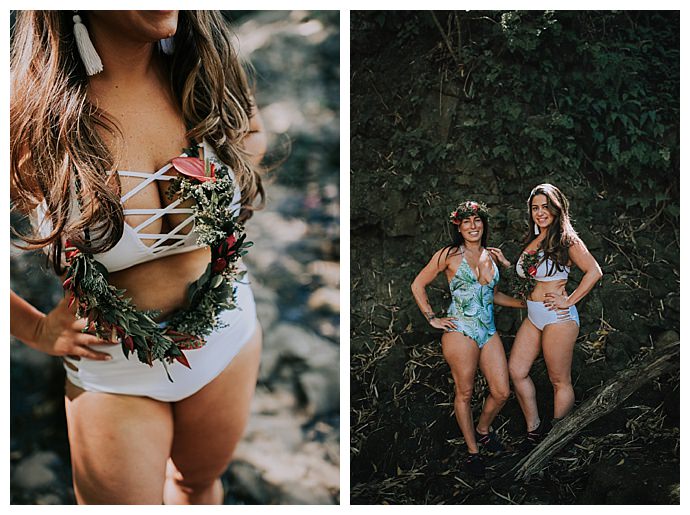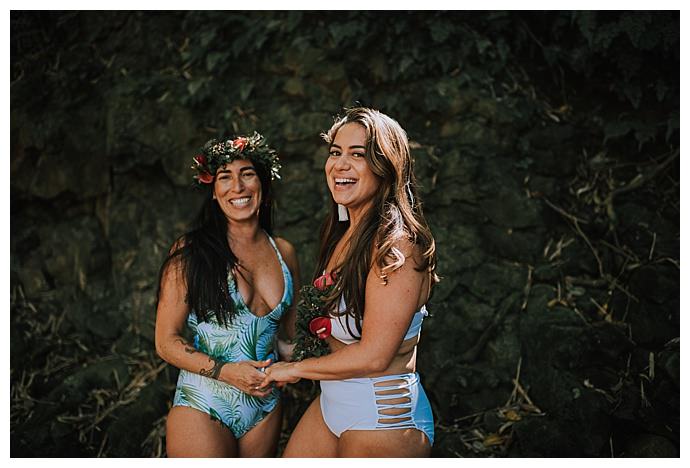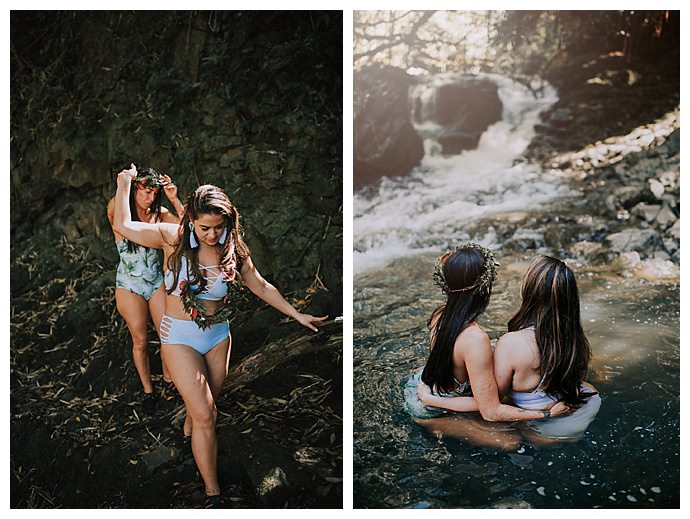 The Rings
For her engagement ring, Maidel wanted something unique. "I love gold but didn't want a gold band, so a yellow diamond and classic white gold band was a perfect fit," she says. "I don't know anyone who has a canary diamond ring." When it was Maidel's turn, she knew Erica had her eye on an engagement ring with a thick band. "It adds a touch of masculinity that she likes," Maidel says.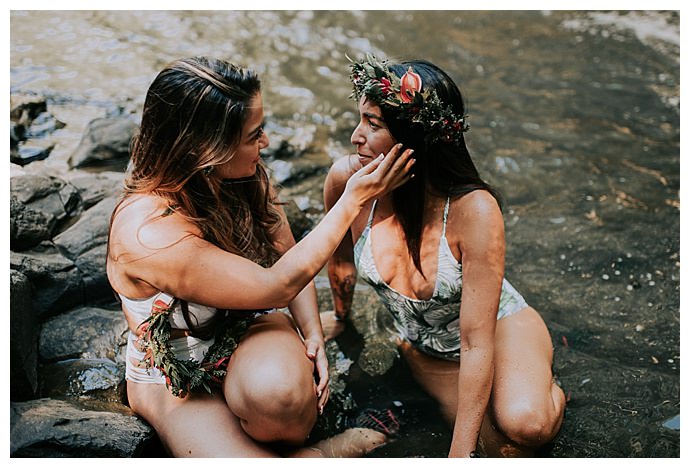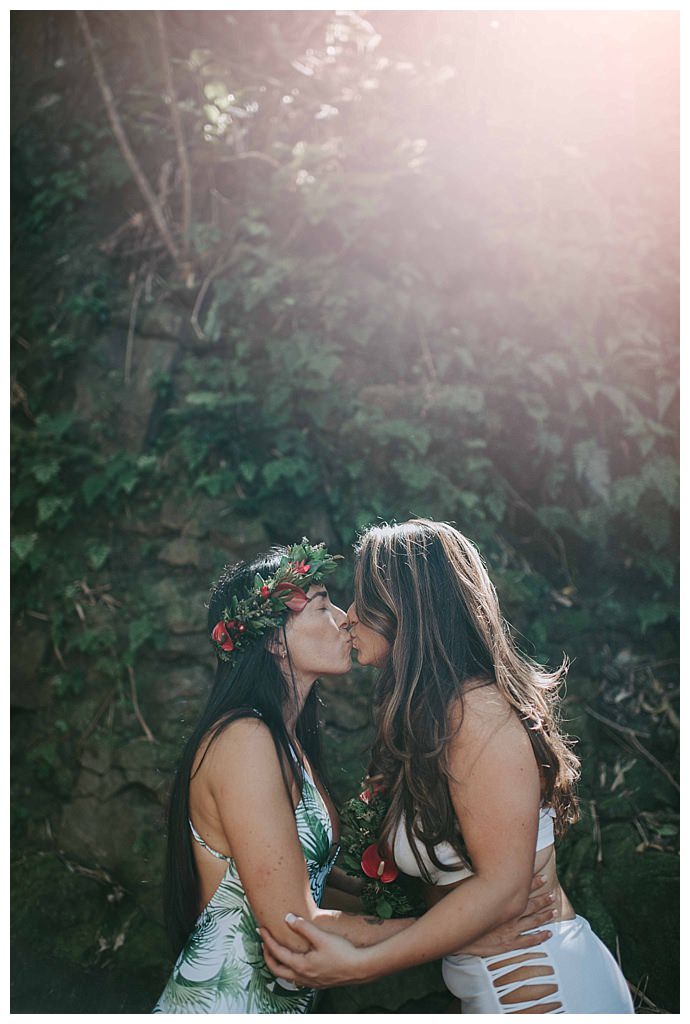 Memorable Moment
"That she actually managed to surprise me," Maidel says. "She also asked someone to video it so that I can remember that moment forever."