Debora and John's five year anniversary was fast approaching, and Debora was starting to wonder if John was going to propose. But with a little finesse and trickery, he managed to throw her off course, setting the stage for a unique proposal that left his bride-to-be in tears. One year later,  The Lees Photography captured the glowing newly engaged couple in the same spot where John got down on one knee and, with the help of a QR code, asked Debora to be his wife. We love everything about this candid engagement shoot, from the Austin city skyline as a beautiful backdrop to the way Debora and John's smiles light up their faces as they look lovingly at each other.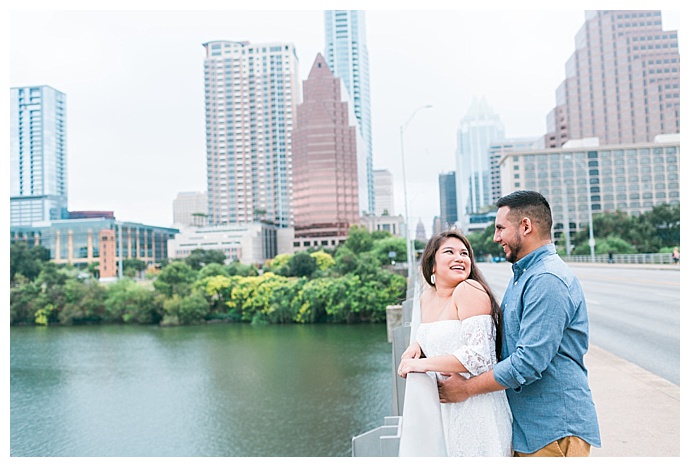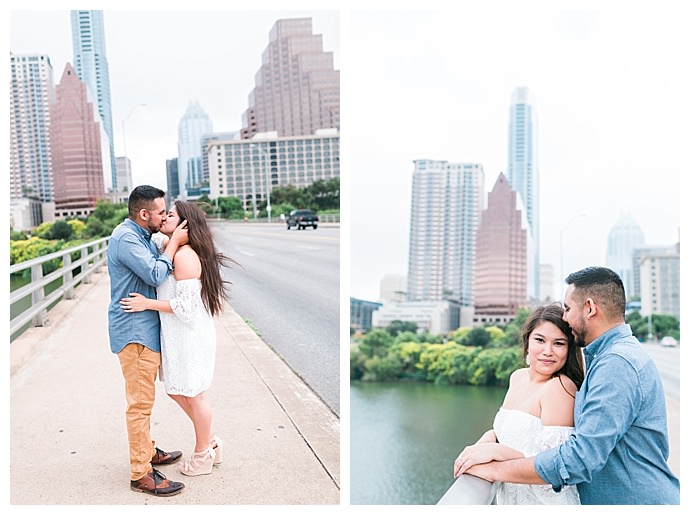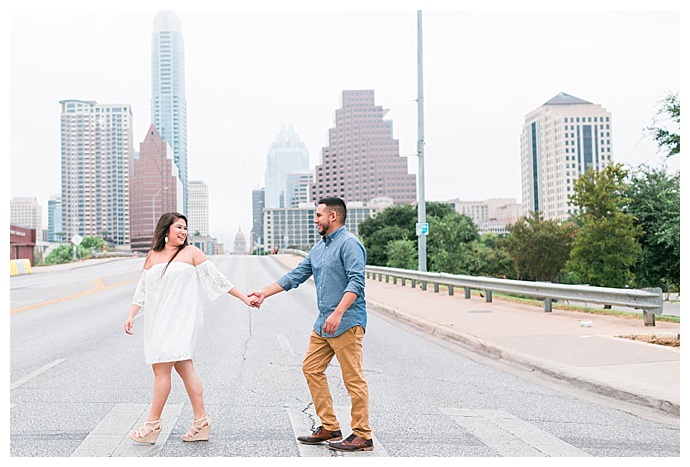 The Love Story
Debora and John were introduced by mutual friends and quickly formed a unique bond. Five years later, the happy couple had looked at rings together, but they always left the store empty handed. On the morning of their anniversary, Debora was looking forward to a day spent revisiting the special places where they enjoyed some of their first moments together early on in their relationship, when John asked her if she ever thought about how he would propose. "John is a very last-minute person," Debora says, which as a control-freak she says drives her crazy. "He never plans anything out, just goes with the flow. Of course, John hadn't even thought of how he'd ask, so then that idea had completely left my mind because there was no way he was going to ask when he hadn't even thought of how."
After John took Debora to the place where they first met, where they shared their first date and where he asked her to be his girlfriend, she assumed the day was coming to an end. But her curiosity piqued as John drove her to a part of town they hadn't been to before. They drove across a bridge and reached an overlook where they got out and started climbing over rocks. "We finally stop and he says he has a surprise on his shirt," Debora says. "He unbuttons his shirt and underneath he's wearing a plain white shirt with a QR code on it. He tells me to scan it with his phone and it takes me to a YouTube video of a slideshow he made with tons of old pictures of us." Debora was instantly touched as she watched pictures from over the course of five years flood the screen. "Then toward the end of the video, he had typed out everything he was planning on saying, and then it finally hit me," she says. "He was proposing!" At the very end of the video, the words "Look Up" flashed across the screen, and she found John down on one knee as tears continued to stream down her face. "I was so shocked," she says. "It was the most perfect day and my favorite proposal story of all time!"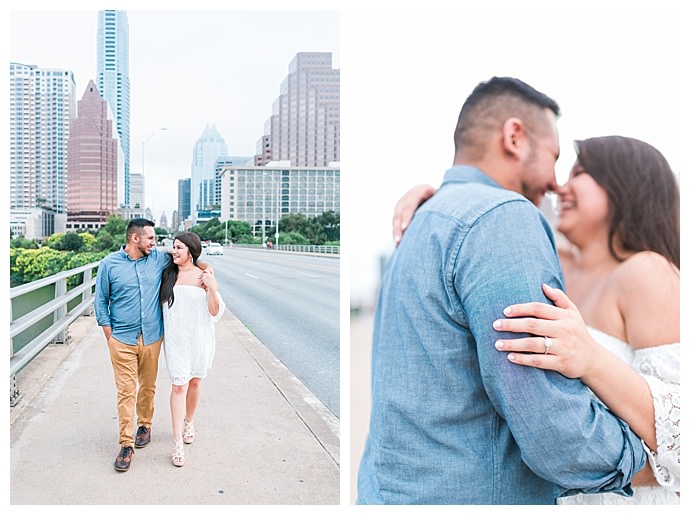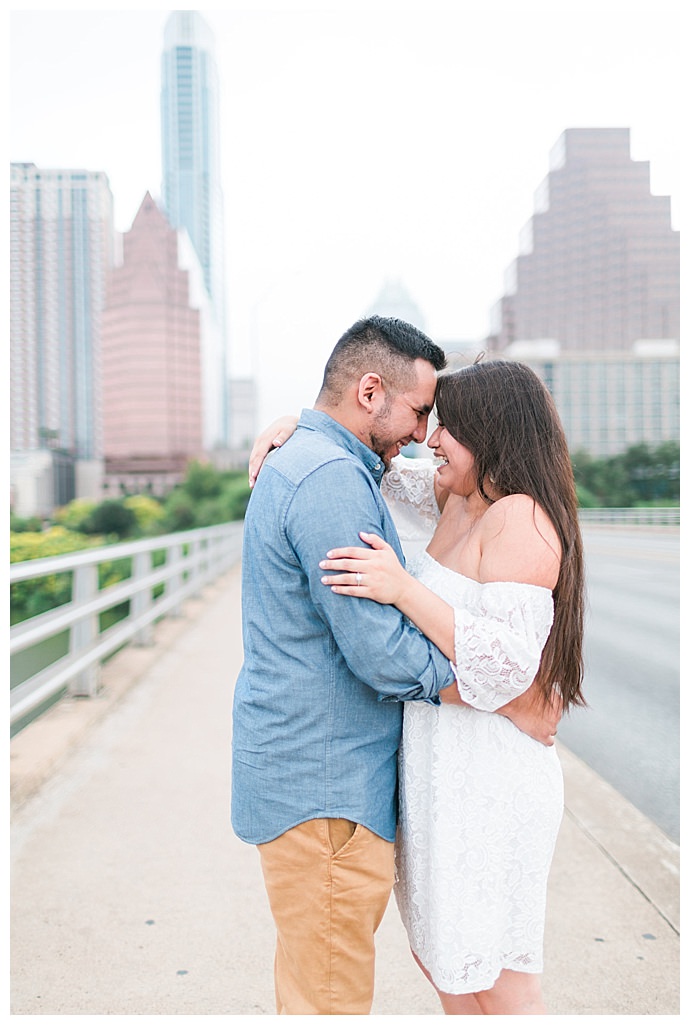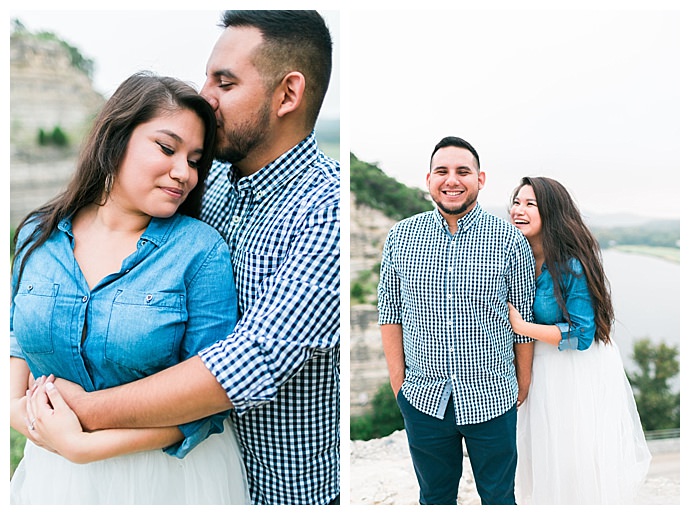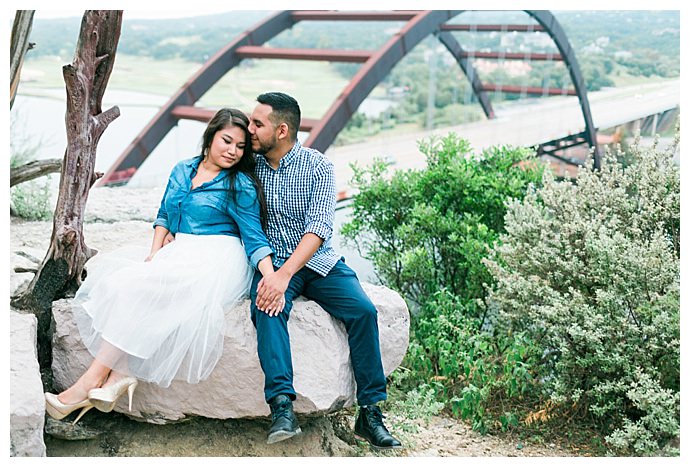 The Ring
"It's the most perfect ring," Debora says. Her gorgeous, sparkling ring is a round diamond with a cushion-cut halo and a pave of small white diamonds along the band.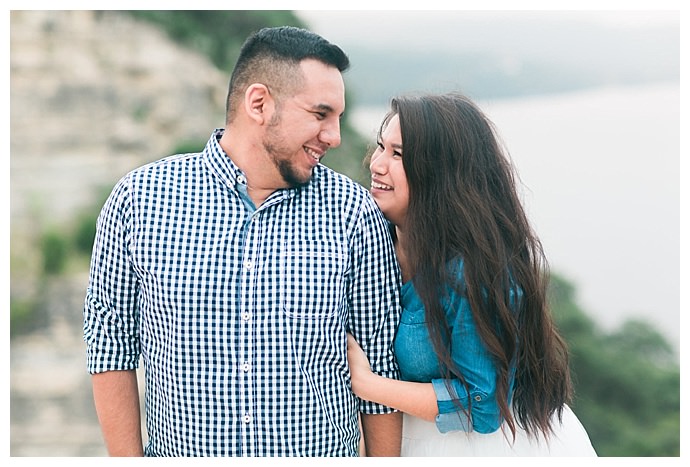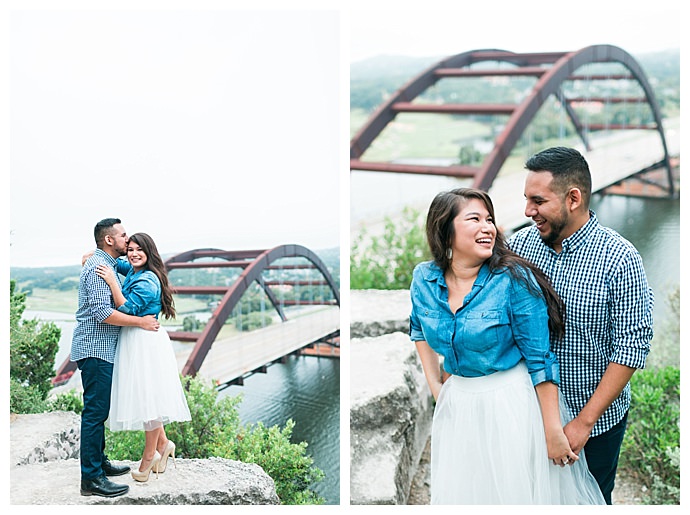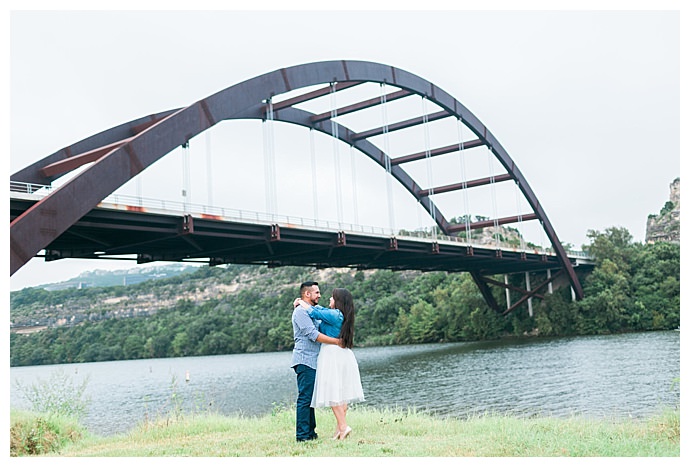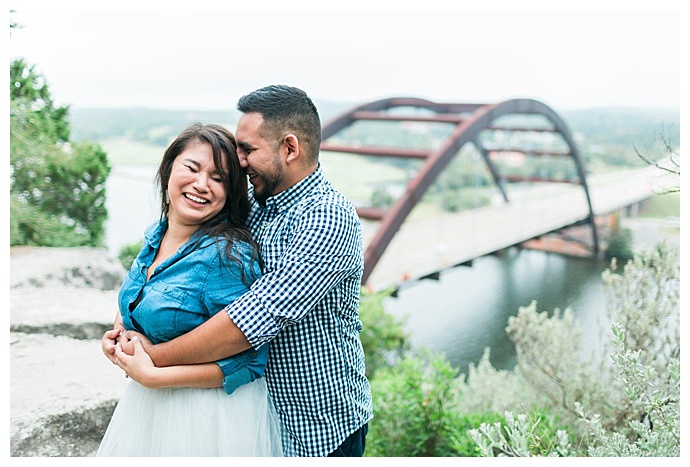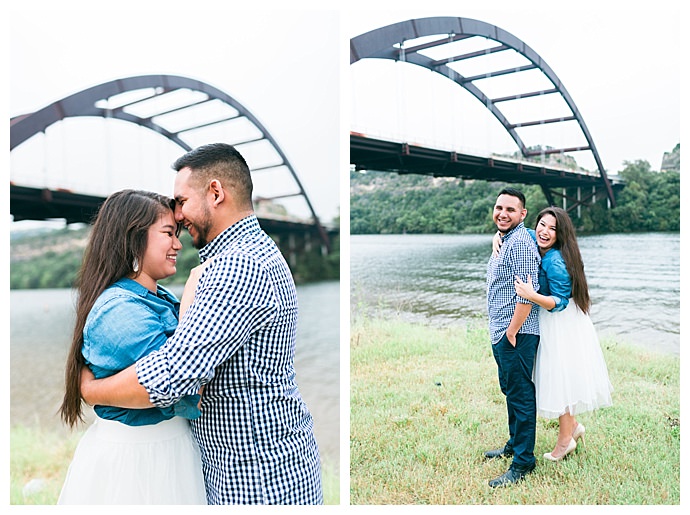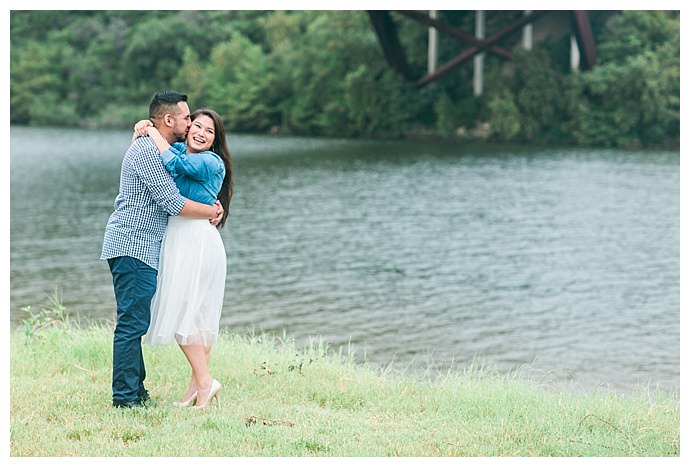 The Wedding Date: May 19, 2017