Jessica Miller Photography captured this gorgeous couple's beautiful and traditional ceremony at St. John the Baptist Catholic Church in Ohio before they celebrated at Via Vecchia Winery for an incredible reception with their friends and family.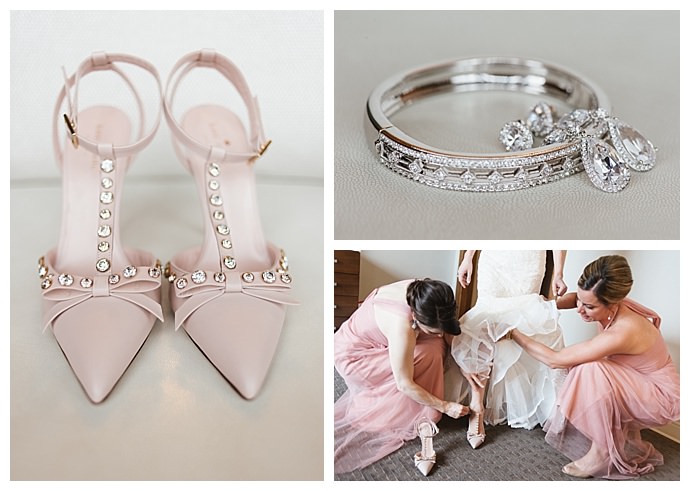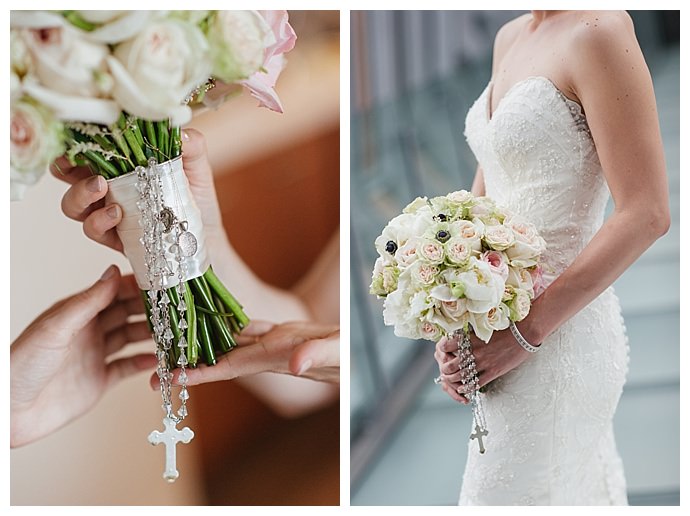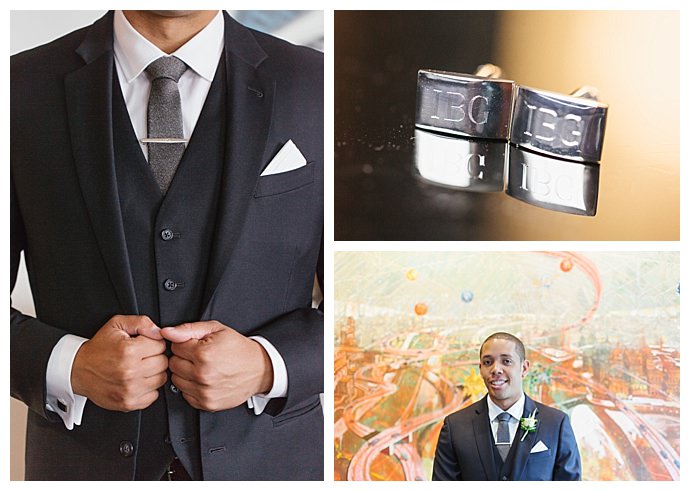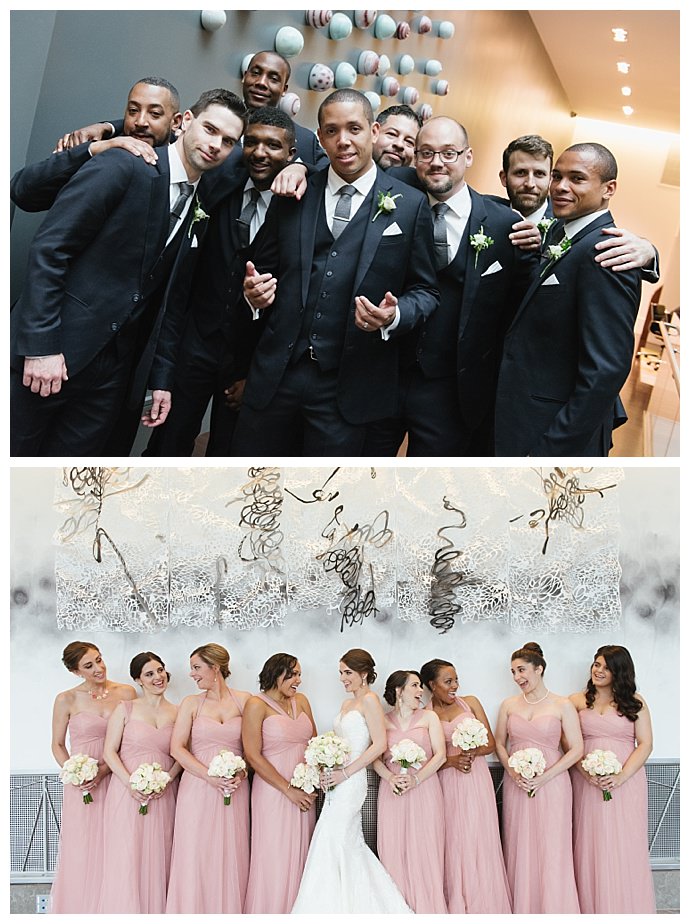 The Love Story
For their first date, Christie and Ingmar sipped drinks and enjoyed an incredible view on the rooftop bar of the W Hotel in Washington D.C. "The view was so great that night that we each took a picture of the other with the White House and Washington Monument in the background," Christie says. The two met on Match.com and had a strong connection from the beginning, and after four months, Christie brought Ingmar home to Ohio to meet her family. "I'm pretty sure he thought I was a little crazy but was happy to come," she says. "In hindsight, that trip is probably one of the greatest blessings of my life because my dad passed away six months later, and that weekend in Ohio was the only time Ingmar was able to spend with him."
When they moved in together more than a year later, Christie knew that Ingmar was having a ring made, but he still managed to catch her by surprise when he popped the question. On a routine Thursday night, Ingmar told Christie that he had made a website for them and encouraged her to take a look. The site opened to the picture that Ingmar took of Christie on their first date. "The pictures progressed to ones of us together throughout our relationship and then became pictures of the ring being made," Christie says. "The final picture was him on one knee, holding out the ring in the very suit he was wearing — he had taken it that night before I had gotten home. At that point, he pulled out the ring and asked me to marry him!"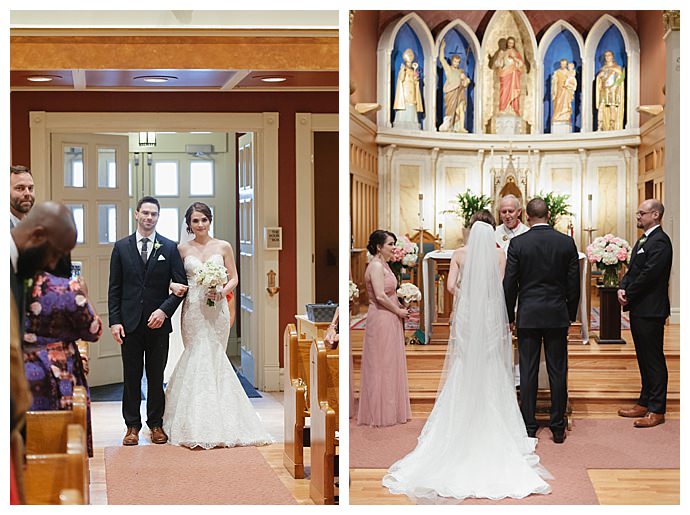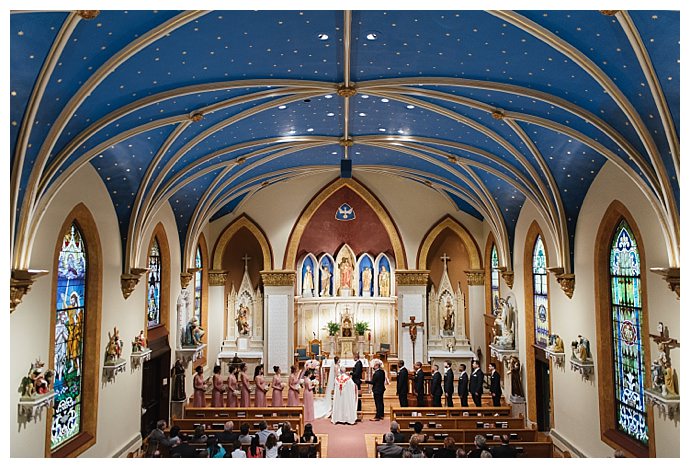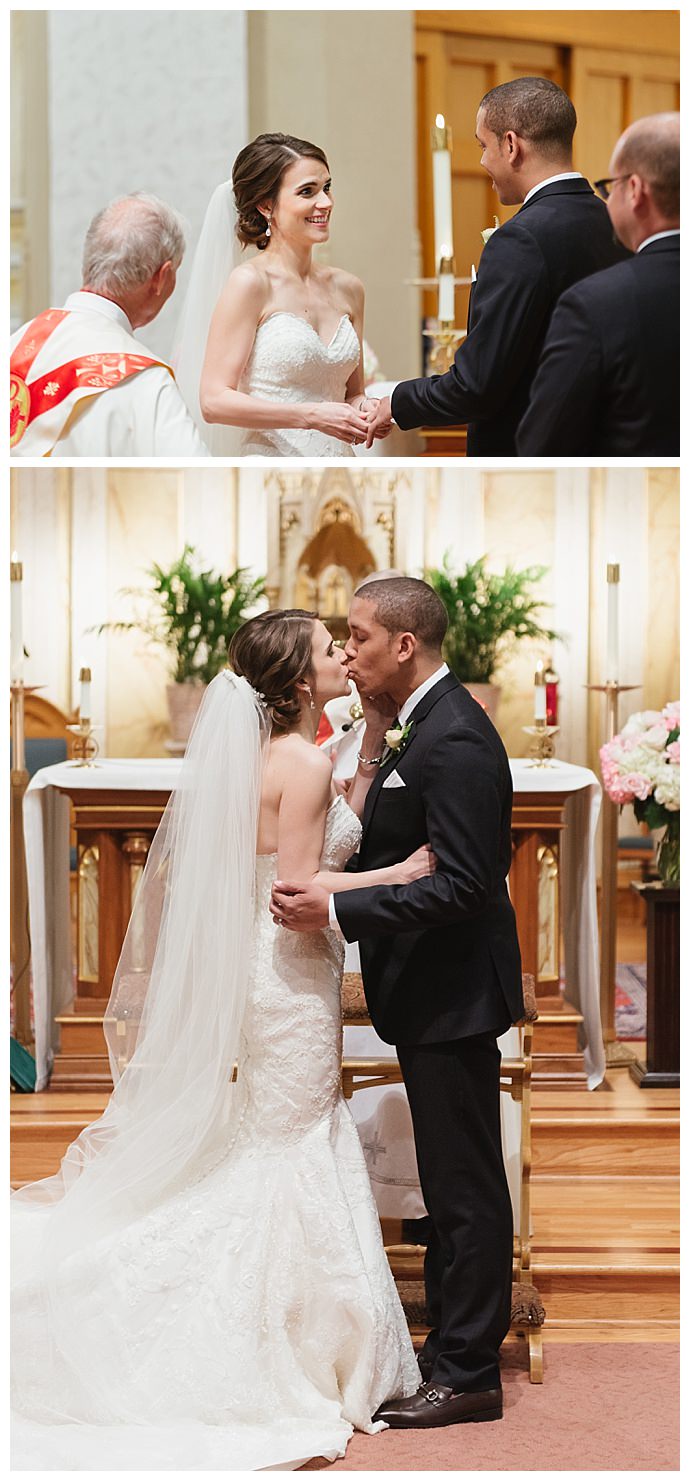 The Ceremony
Wrapped around a beautiful bouquet of ivory and soft pink peonies, garden roses and anemones, a charm with Christie's father's thumbprint dangled next to her grandmother's rosary. "One of the hardest parts of wedding planning was knowing that my dad wouldn't be there to walk me down the aisle, so it was important to me that his presence was with us in some way," Christie says. "My older brother physically walked me down the aisle, but my dad was there with me, too." 
Growing up Catholic, it was important to both Christie and Ingmar's moms that they get married in the church. The ceremony was traditionally Catholic, but before vows were exchanged, the deacon left the altar and stood with his back to the church so that Christie and Ingmar could face their guests as they exchanged rings and vowed to love each other for the rest of their lives.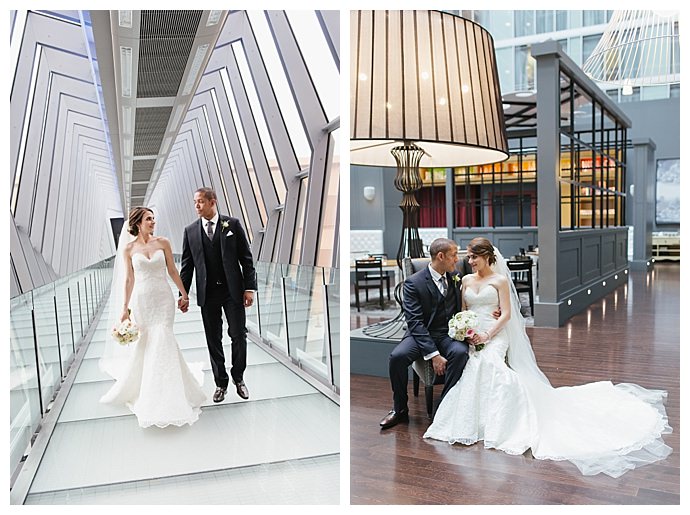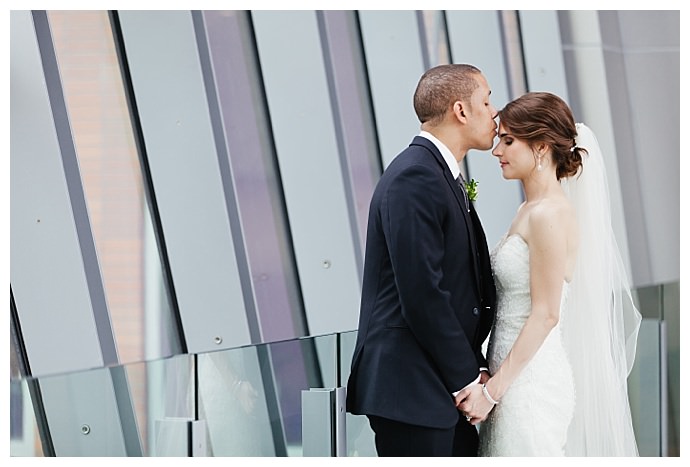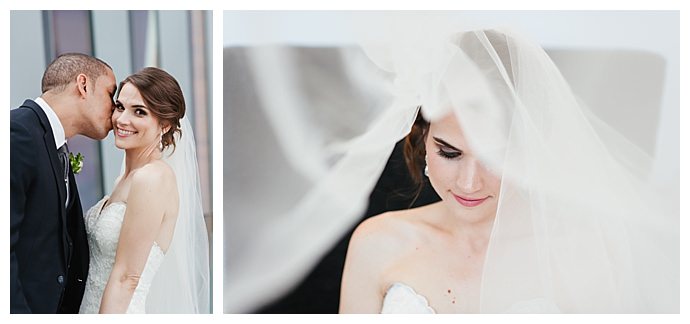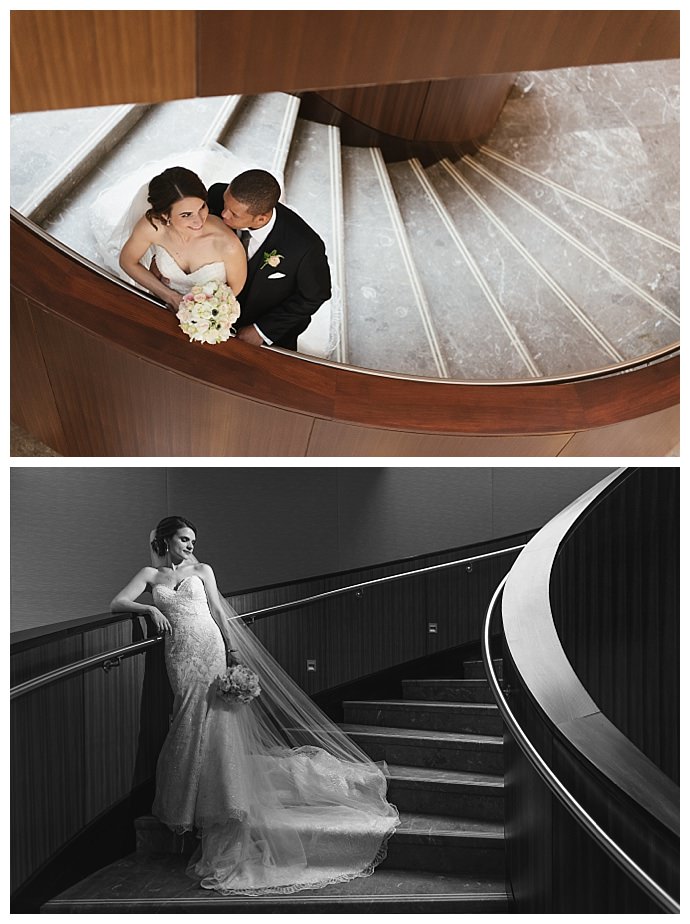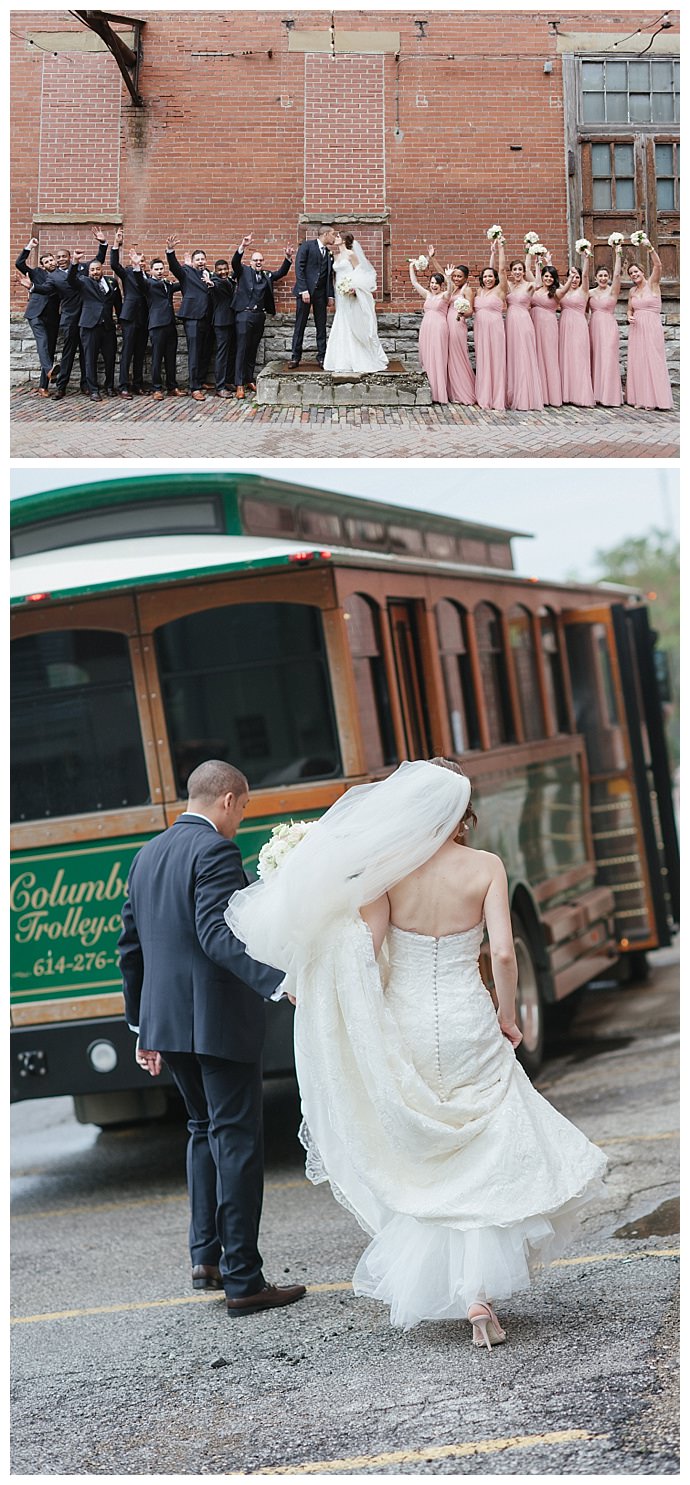 The Party
Via Vecchia Winery captured Christie's heart the first time she stepped foot in the venue. "The exposed brick, wooden rafters and tons of natural light created exactly the urban chic vibe I was hoping for," Christie says. In the reception room, beautifully lit by a warm glow of candlelight, ivory and pink hydrangeas in vintage-styled decorative glass bottles garnished the tables. On each place setting, two individually wrapped Twizzlers laid atop the dinner menu as a favor for guests. "It was perfect because anyone that knows Ingmar, knows Twizzlers are his favorite," Christie says. Before a family style meal was served, Ingmar surprised his bride with a wedding magician during cocktail hour.
The newlywed couple shared their first dance to "We've Only Just Begun" by The Carpenters, an admittedly dated song but one that held a special meaning for both of them. "My parents and Ingmar's parents were both married in 1973, and it must have been a popular song because it was both of their first dance songs," she says. "We had a lot of fun choreographing our first dance to it and it was really special to share that song with our parents."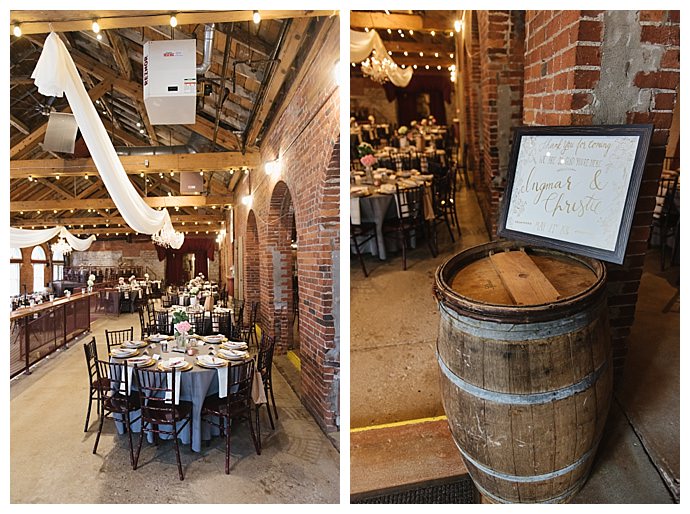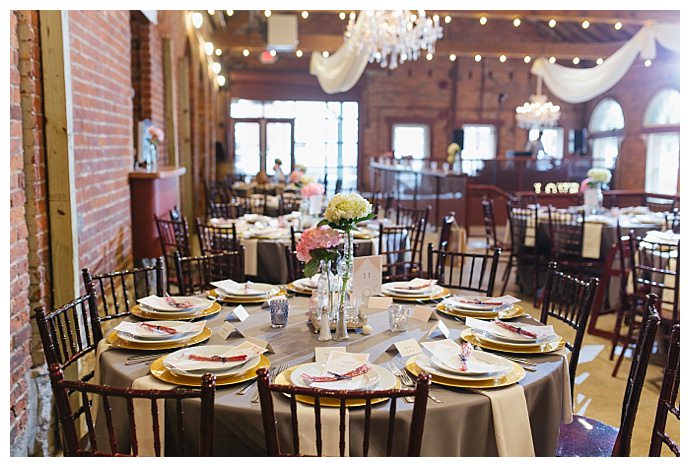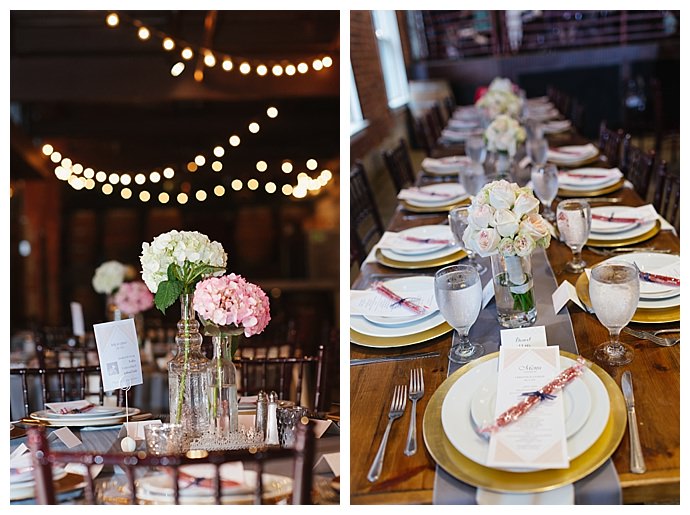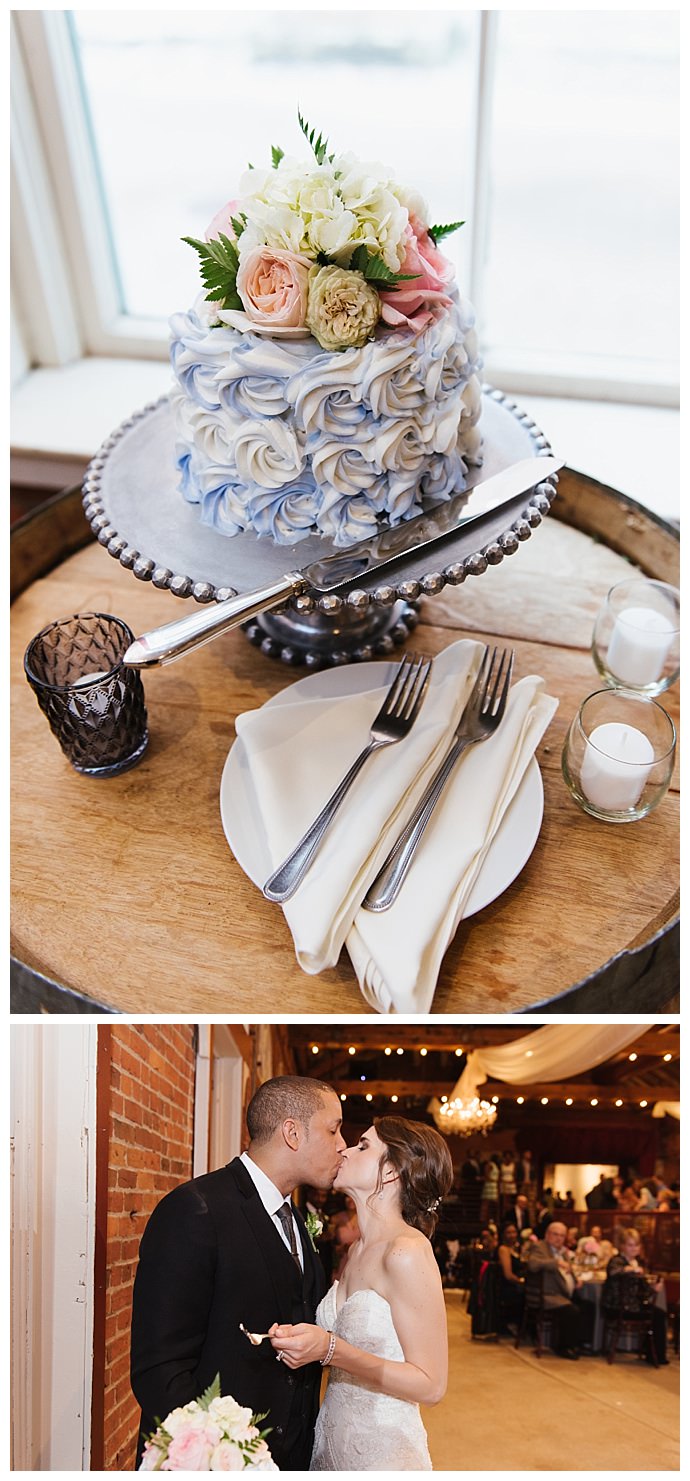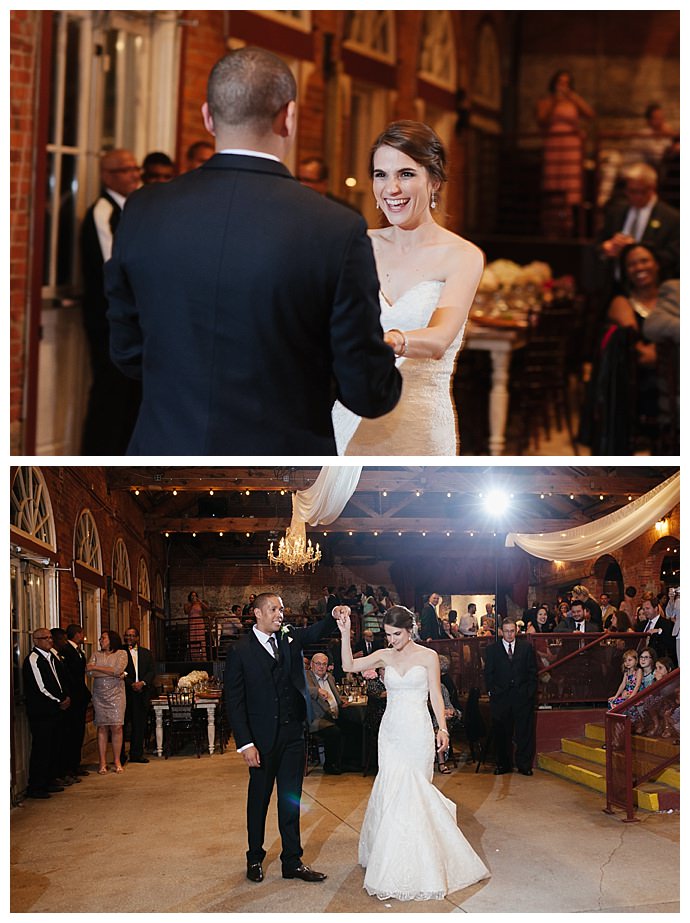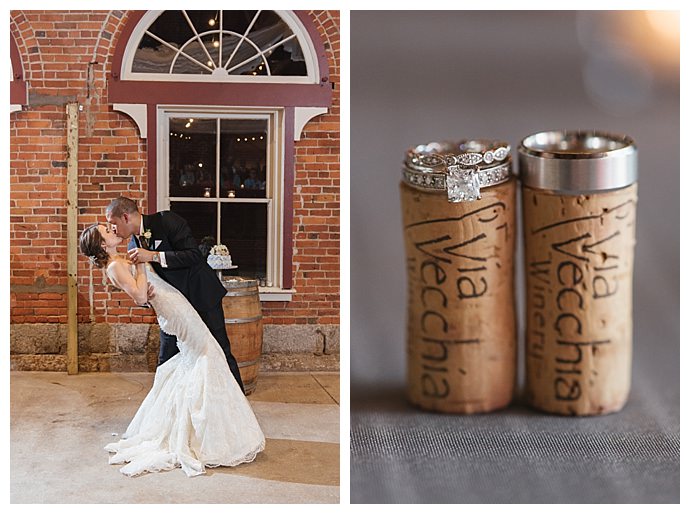 Memorable Moment
"The best moment of the night was the last dance," Christie says. "The song was 'One More Try' by George Michael, and we were both near the dance floor but talking with different groups of people. One of our friends kind of nudged us to the dance floor together so we could have one last dance. A few other friends linked arms and started swaying along to the music and watching us. People started joining them until our friends and family were circled around us with their arms around each other swaying to the music. We were literally surrounded by love. I didn't even realize what was happening until I looked up and then all I could do was smile and cry. It was truly one of the most special moments of my life."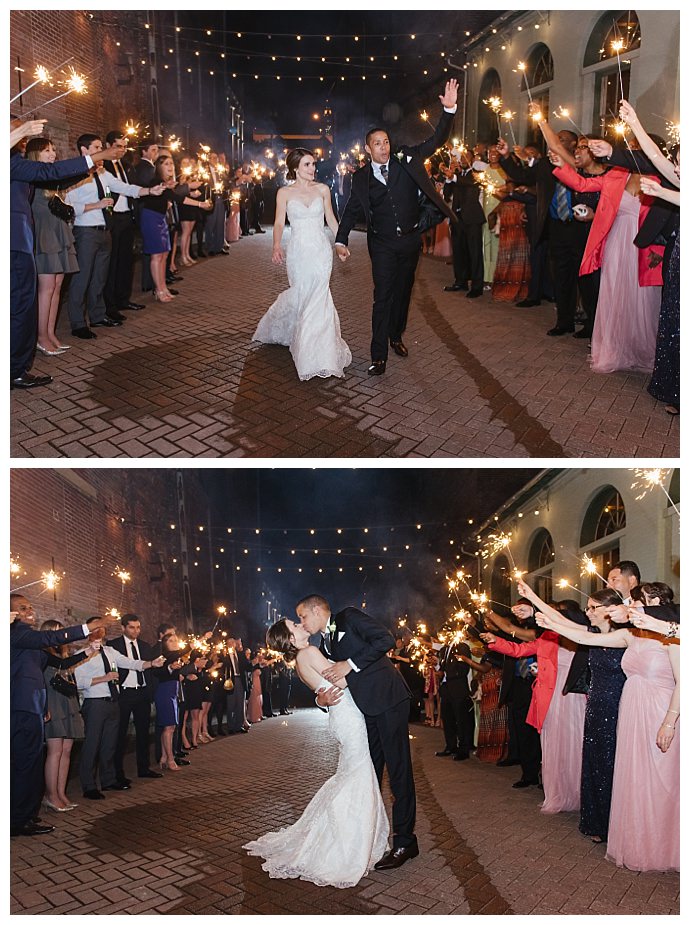 Team of Talents
Reception Venue: Via Vecchia Winery
Photography: Jessica Miller Photography
Floral Desigh: Country Blessing Florals
Wedding Planner: MStyle
Wedding Dress: Matthew Christopher
Wedding Shoes: Kate Spade, Salvatore Ferragamo
Wedding Suit: The Black Tux
Tie: The Tie Bar
Bridesmaids Dresses: Jenny Yoo
Catering and Cake Design: Catering by Scott
DJ: Ryan Smith DJ
Calligraphy: Auburn + Ivory
Lighting: Ford Events
Makeup Artist: Jillian Ortiz
Hair Stylist: Moss Hair Co.