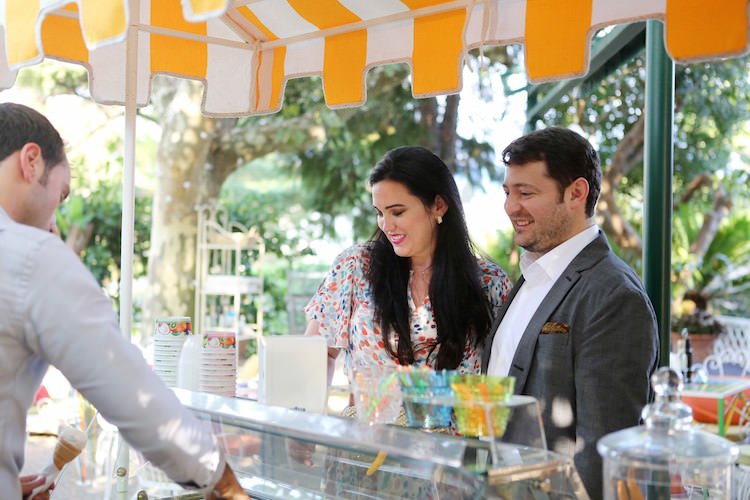 I'm so excited to introduce to you our newest feature — real honeymoons! In this ongoing series, real couples will share their honeymoon itinerary, photos of the trip, what they loved most and their travel advice for other couples planning a trip to that destination. I felt it appropriate to kick off with my own honeymoon, from which I just returned a few weeks ago. My husband and I spent two weeks eating and drinking our way through Italy, starting in the Amalfi Coast, then Florence, Tuscany, Umbria and Rome.
We wanted to capture our newlywed glow so we opted to have a honeymoon session with Flytographer during our time on the coast, while the other photos that I've shared were taken by us.
Wedding Date
September 5, 2015
Honeymoon Destination
We decided to go to Italy because we both love Italian culture (and the food! and wine!) but neither of us had actually been there. 
Dates Traveled 
We traveled for two weeks in mid-September.
Itinerary
We spent our first five days along the Amalfi Coast, staying in Amalfi proper and traveling up to Ravello (where we did our professional photo shoot) and over to Positano, exploring the maze-like roads of the little villages along the cliffs. We then traveled by train to Florence and stayed at the Rocco Forte Hotel Savoy (exceptional concierge service!). Depending on which cobblestone street you turned down, the air was filled with either garlic or leather — it was divine. We bought meats and cheeses at the Central Market, had the best Florentine steak of our lives at Osteria Dell'olio, saw the David, strolled through Boboli Gardens and, in between, stopped amongst tiny cafes for pizza, gelato and coffee.
We then rented a car and headed south to tour wine country, with our home base at the gorgeous Borgo Casabianca. From wine tasting at vineyards off the beaten path, to eating food that was just plucked from the garden, enjoying Tuscan cooking classes and hanging out in the small village piazzas, this leg of the trip was our personal favorite. We nibbled on fresh pecorino in Pienza, sipped on beers while people-watching in Perugia and had, hands down, the best meal of my life at this tiny, very local restaurant that was literally miles from anything else (it's called Scroccazucche in Tuscany, just FYI). After five days (and about five pounds each gained), we drove to Rome and were pleasantly surprised to learn that our Airbnb apartment was in a prime location. We saw a few historical attractions — the Colosseum, the Vatican/Sistine Chapel — but spent the last precious days of our honeymoon just meandering around our Trastavere neighborhood.
Memorable Moments
One of the most memorable experiences was purchasing meats and cheeses at Central Market (which is a foodie's heaven) with the brilliant idea to have a charming picnic at the Boboli Gardens. After hiking through the gardens that particularly humid afternoon, we found a cute spot and popped the champagne. Immediately, we were swarmed with mosquitos! It was one of those instances that we could either cry or laugh, and decided to do the latter. It was such an epic romance fail but I'll never forget us slapping mosquitos off of each other as we hurriedly packed up, drinking the champagne straight from the bottle as we scurried down the dirt paths (we couldn't waste it!). It just goes to prove how life isn't always perfect but if you have the perfect person for you to share it with, you still come out laughing. 
Tips & Tricks
Don't try to have a picnic in Florence's Boboli Gardens! Ha, but in all seriousness, I would recommend having a home base in a more central city when exploring wine country if you're staying there for several days. While the hotel we stayed at was positively dreamy, it was far away from any towns so it was overly difficult to enjoy the simplest of activities, like quickly grabbing a cup of coffee.
Also, always opt for the house wine! Unless you're a serious sommelier, there's absolutely no reason to get the expensive bottles because even the cheap house wine will literally be some of the best you'll ever taste. Additionally, many of the towns in Tuscany/Umbria are on hills and the parking situation can be tricky, so be sure to do your research ahead of time.
Professional photography by Francesco of Flytographer
Want to share your adventures? We're looking for couples to share their honeymoon photos and experiences in LGBT-friendly destinations. Shoot us an email to [email protected] with photos and a quick paragraph about your trip. 
By Brittny Drye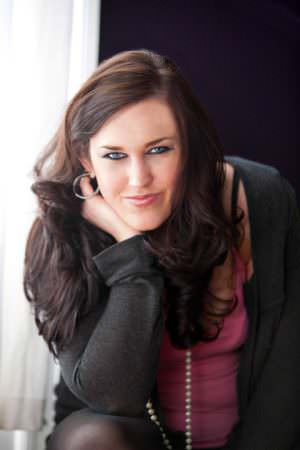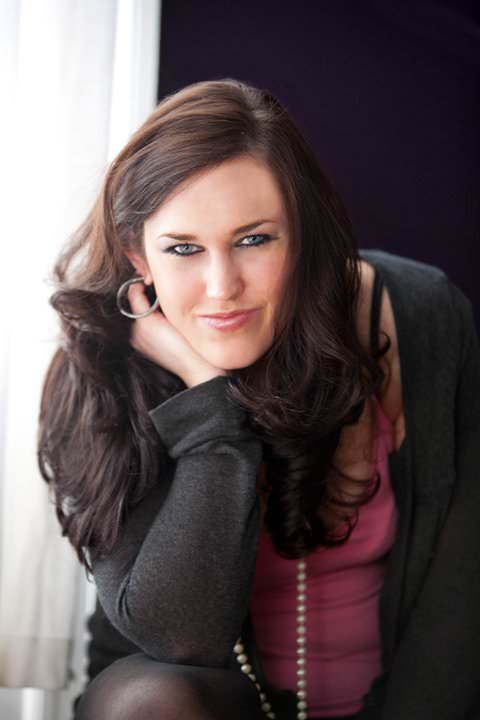 Brittny Drye is the founder and editor-in-chief of Love Inc. magazine. A fierce cheerleader for marriage equality, she launched loveincmag.com in 2013 as a way to to celebrate both straight and same-sex love, equally. She lives in New York City with her husband and their cat, Scout.