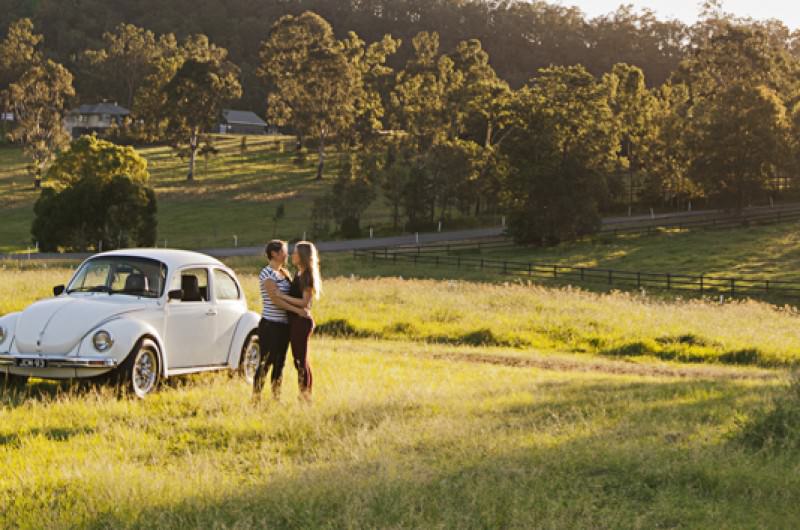 Amber and Nicola's Vintage Car Engagement Shoot in Australia
Nestled in a vintage white Volkswagen Beetle in Australia's gorgeous Elysian Fields, Amber and Nicola lounged against the leather seats, laughing as they locked eyes with each other after being together for more than three years. Quince and Mulberry Studios captured this lovely, glowing couple looking as relaxed and happy as ever for an engagement shoot that we absolutely adore. Now, where can we get our hands on one of those vintage Beetles?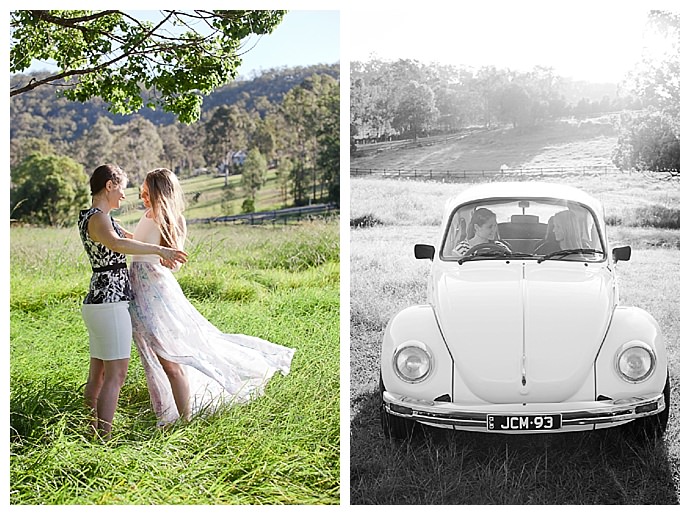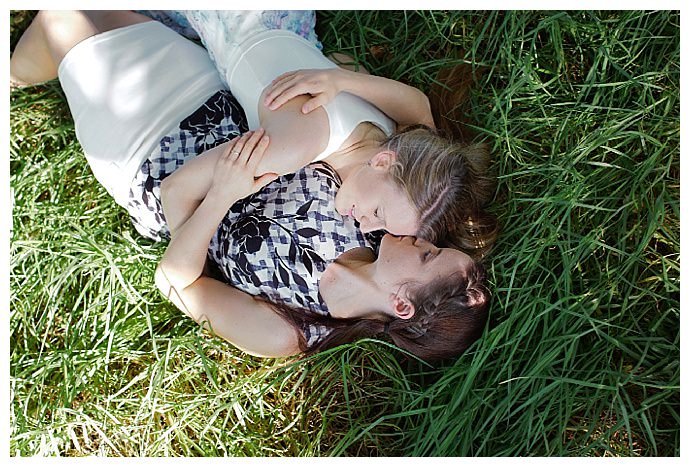 The Love Story
Amber and Nicola had their first meeting after connecting on a dating website at The Three Monkeys, an iconic cafe in Brisbane known for its eclectic international decorations and lively atmosphere. Amber and Nicola dated for the next three years, enduring difficult spurts of a long-distance relationship when Nicola moved away to finish her degree. Even though it put distance between them, Nicola says that Amber's unwavering support solidified that she had found the one she was meant to spend the rest of her life with.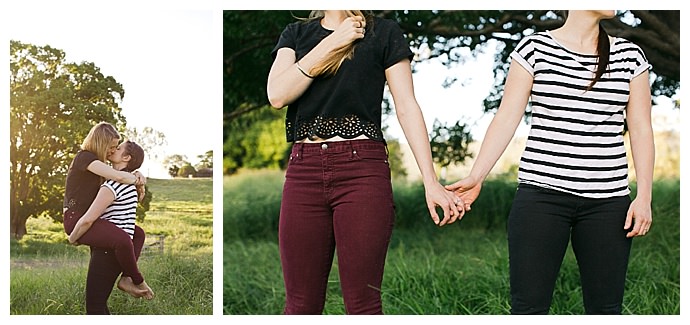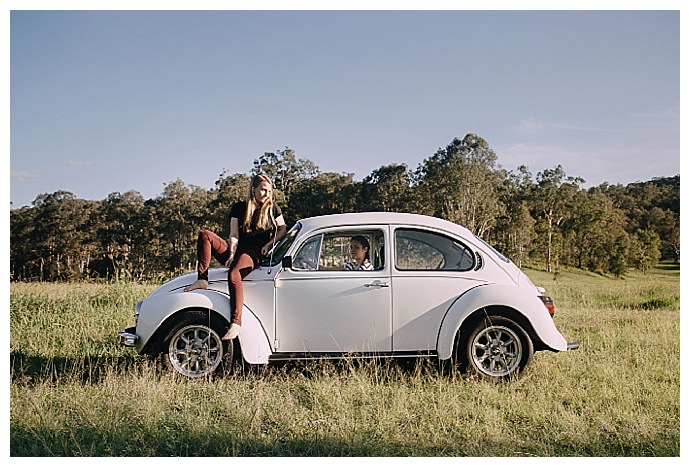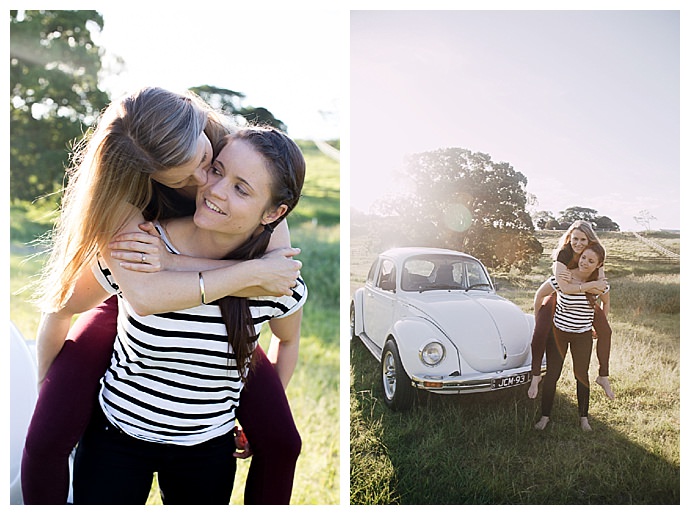 The Proposal
It was the weekend of Nicola's graduation, and Amber and Nicola were spending the day adventuring along the river in Adelaide when they stopped to enjoy some shade under a large tree. Nicola gave Amber a present with a note thanking her for spending the weekend with her and for continuing to stand by her side during school. "When I opened the present, it was a handmade book, and each page had photos and descriptions of significant memories in our relationship," Amber says. "On the last page, the words read will you marry me, and she held out a beautiful engagement ring."
Nicola had picked out an 18 carat white gold ring with a brilliant cut diamond as the center stone. "Nico also had filigree engraving engraved from one side of the band crossing over to the other side, so when you look at the ring from the side you can see half filagree half plain white gold," Amber says. "Nico said the filagree represented me and the plain side represented her."