Making your wedding special is something every soonlywed wants and incorporating traditions from your collegiate Greek life is one way to do that.
The Divine Nine is a collaborative organization of historically African-American, intercollegiate Greek-lettered fraternities and sororities, and Black soonlyweds who are members often bring unique traditions from their sororities and fraternities to their wedding celebrations.
From stepping, prayers with sorority sisters to displaying hand signs that are part of the fraternity/sorority greetings, photographers who are lucky to have captured images of these weddings share the pictures below with us and let us know what makes these weddings special.
Ade & Gina Studios
Ade Oshodi has photographed many Black sorority and fraternity traditions at weddings. From capturing the men of Omega Psi Phi (Que Dogs) step into the reception to the sisters of Delta Sigma Theta singing the Delta Sweetheart Song to the bride. Oshodi said it's also special for him, "It's commonly understood that the things we enjoy photographing are reflections of who we are as people. In my personal life, my beliefs and lifestyle are concentrated around community," said Oshodi. "I'm a married father of two and I have siblings who all play an active role in my children's, me, and my wife's lives. This sense of community lends itself to my photography because I enjoy capturing fraternal and sorority lifestyle and traditions at weddings."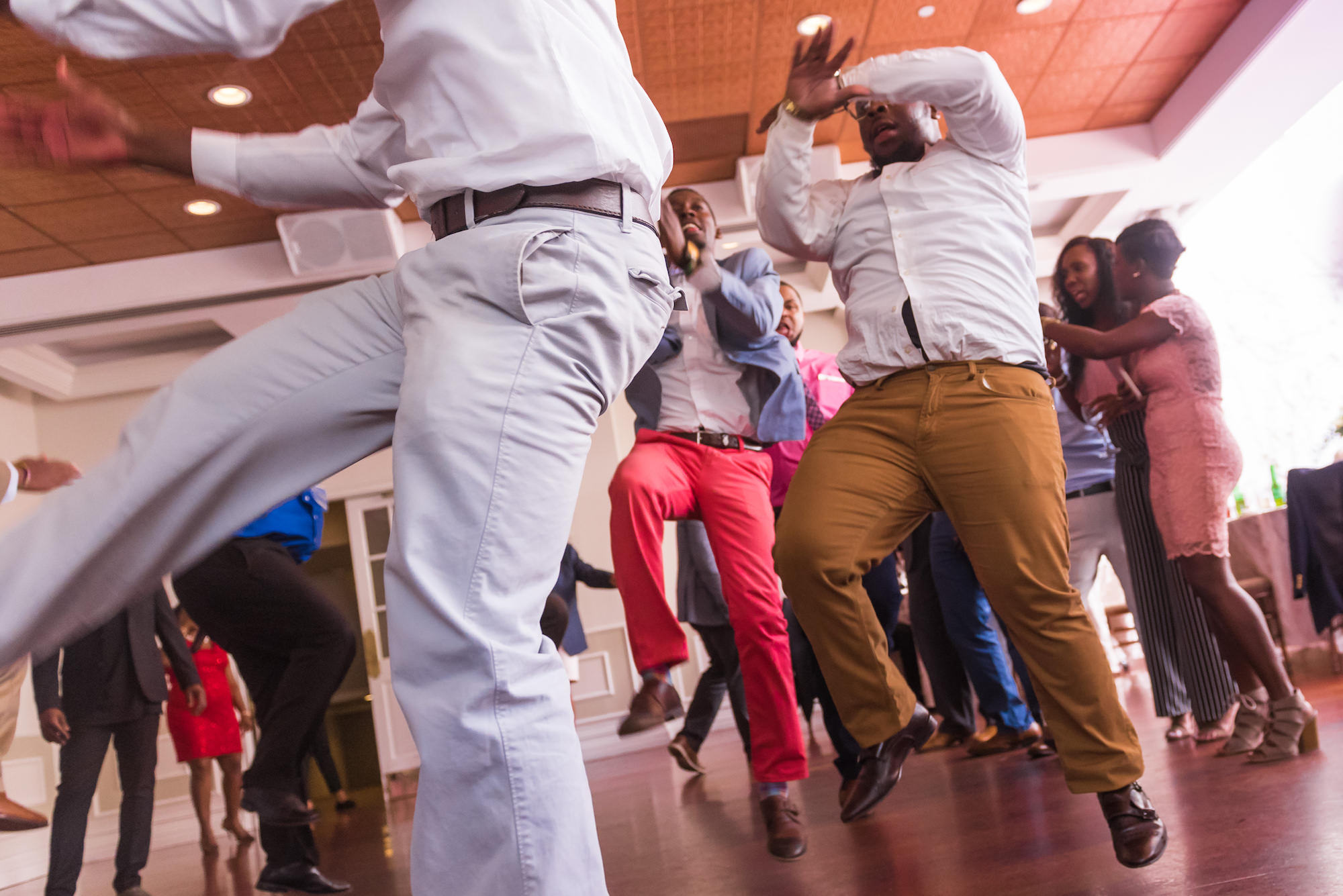 Psi Phi Stroll
"Because each ceremony is based around community—from strolling to circling the couple, etc.," said Oshodi. "It's all about community where brothers and sisters gather to celebrate the marriage of one of their counterparts."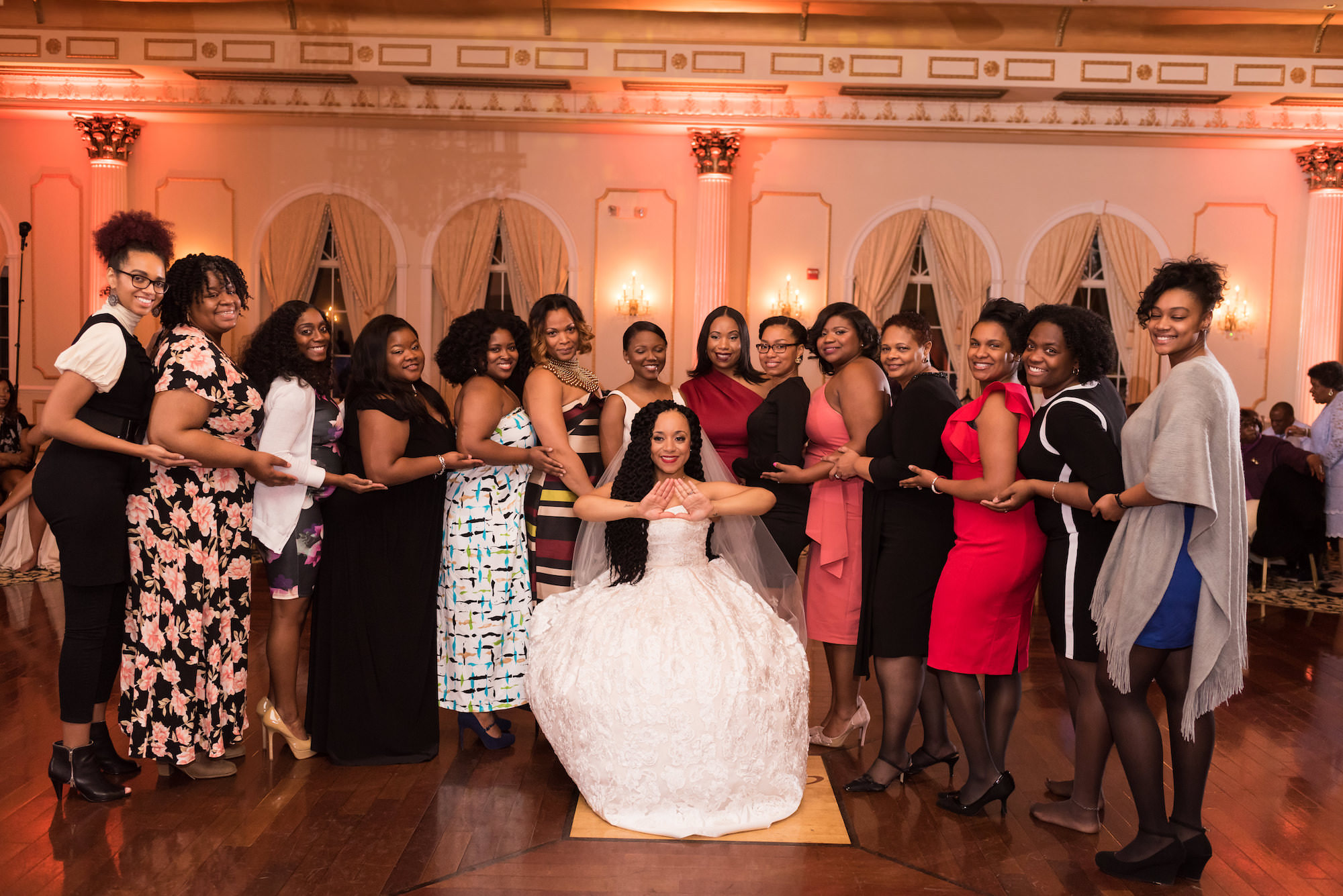 Delta Sigma Theta Hand Signs
Aneris Photography
Sirena Singleton's website says she "captures authentic love stories and organically candid moments between the ones you love." That includes photographing Black fraternities and sororities celebrating at weddings.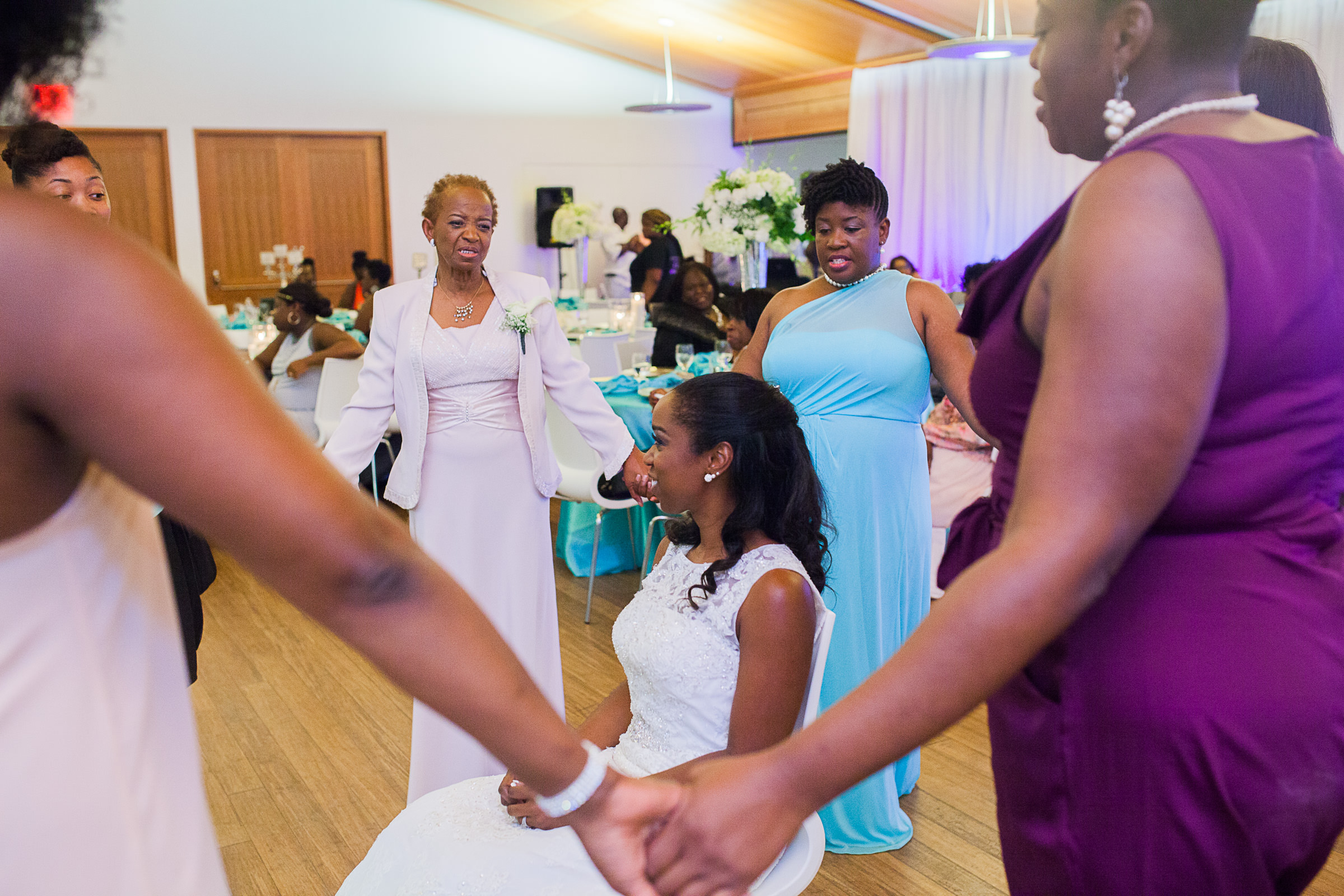 Alpha Kappa Alpha sorority sisters serenading the bride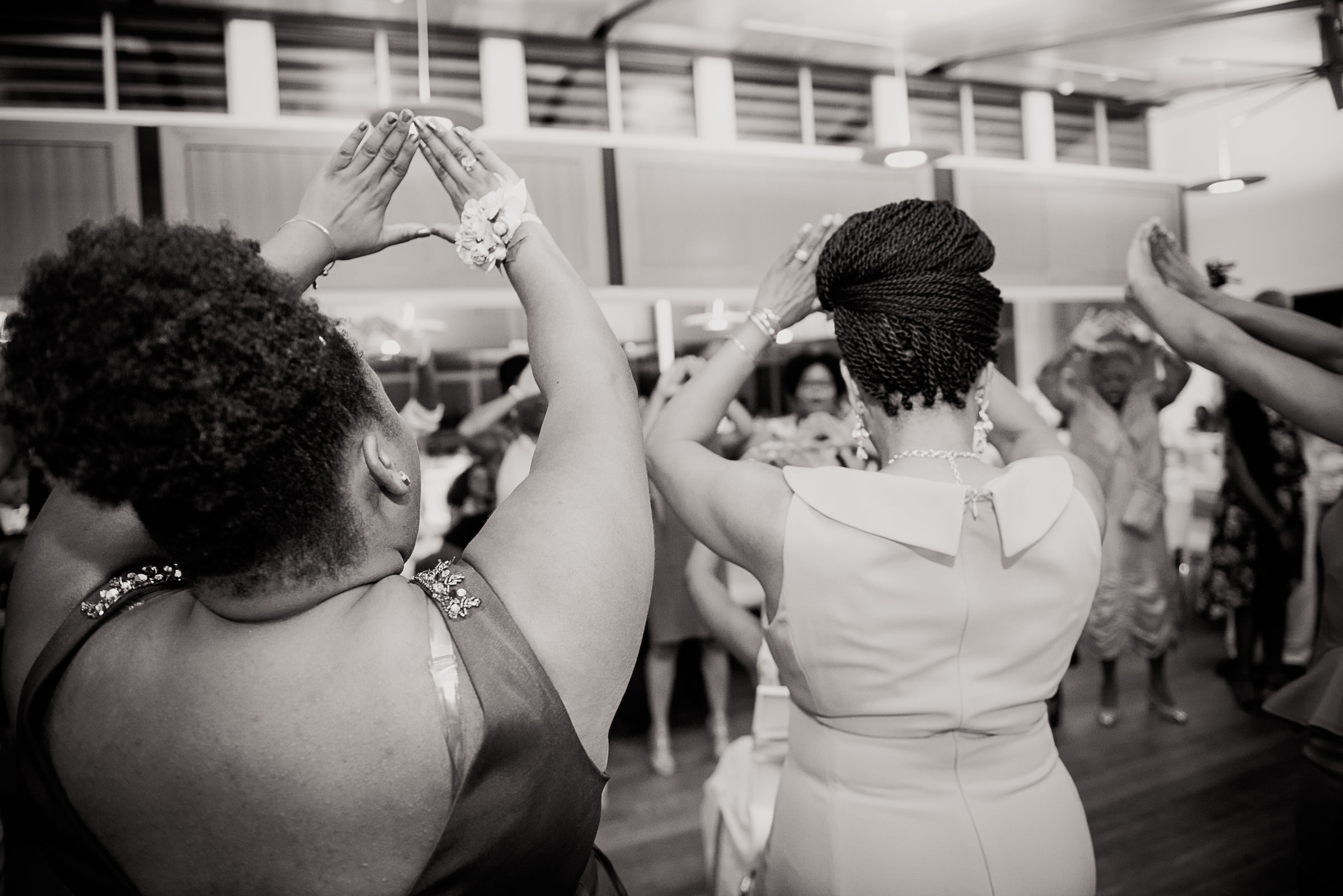 Delta Sigma Theta sorority sisters signaling to their bride sister
Chip Dizárd Weddings
Chip Dizárd says he feels most alive when he's taking pictures. He enjoys working with the couple, whom he calls the stars, and specializes in capturing those unique Black fraternity and sorority images on video to bring them to life. To him, each wedding is unique and special.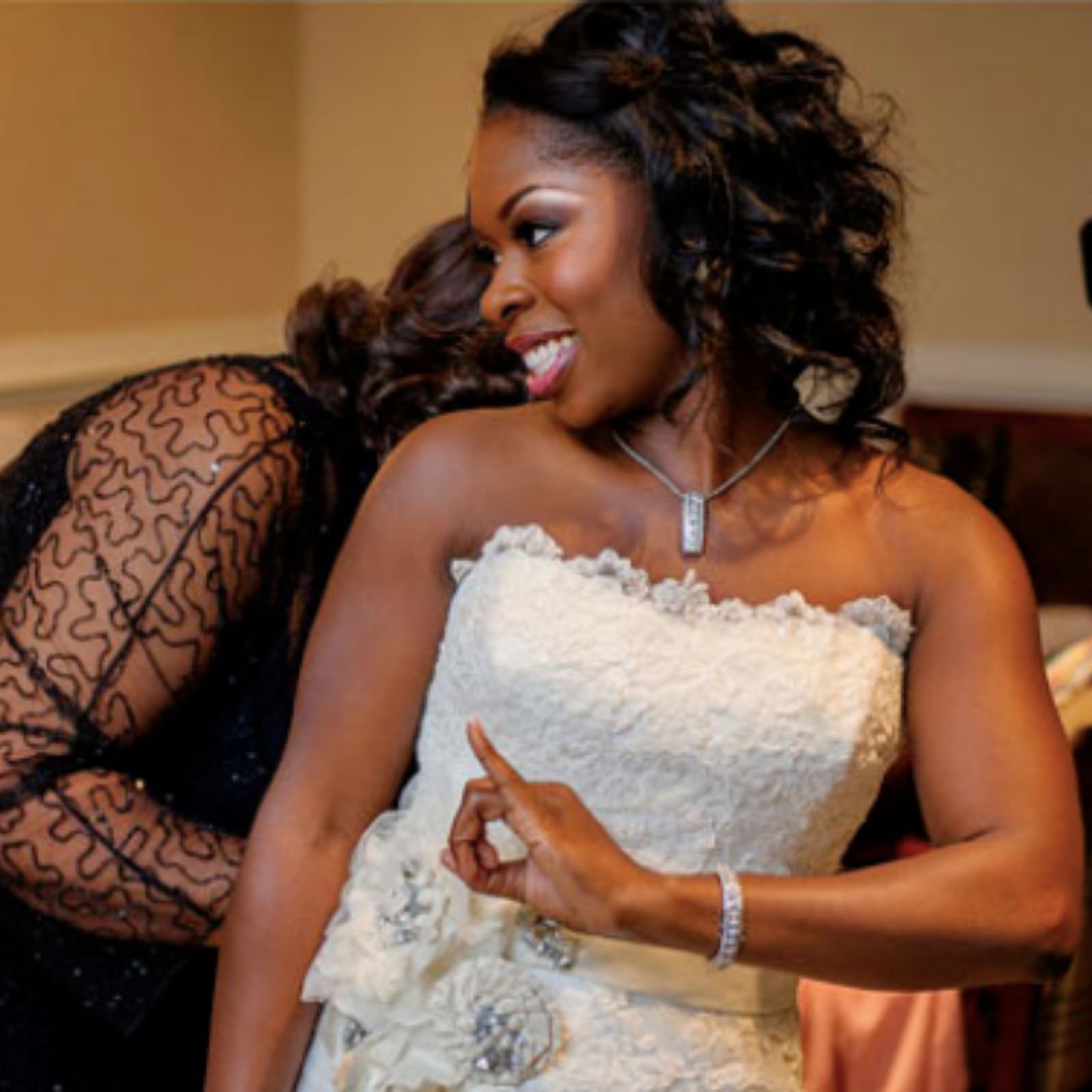 AKA Bride Getting Ready
Written by Marcea Cazel