Wedding planning is stressful. There, I said it. It's definitely more so for some than others, but regardless, it's a process that can wear on your nerves, emotions and sanity. The week of the wedding, espeically, can have a profound effect as the reality of the months of planning come to fruition and friends and family descend from distant lands. And the last thing any soonlywed wants is to wake up on their wedding day feeling like a little ball of stress. But, there are steps you can take to combat day-of anxiety and get that pre-wedding glow working in your favor. I always advocate appointing a bridesguard to help keep a buffer between you and all of the other noise on your big day, but these tips will help you achieve the perfect wedding zen.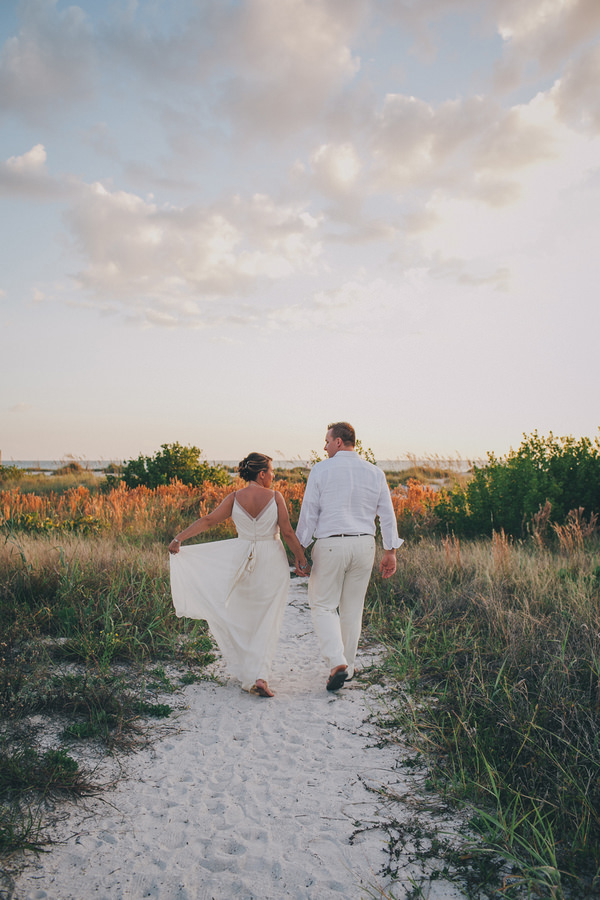 Photo: Villetto Photography
1. Step Away from the Cellphone
Or, more accurately, give that beast to a trusted friend — not your bestie who is standing by your side and especially not your parents. You do not need to be dealing with last-minute issues while you're preparing to say your vows, so let someone else do it. This person should be fairly well organized, be in tune with the day-of plans and have no issues fielding phone calls from vendors, enthusiastic homies and confused family members alike. Snap one last selfie at the rehearsal dinner then hand over the phone with the promise that you won't get it back until after the wedding.
2. Take it Easy on the Bubbly
Speaking of the rehearsal dinner: Cut it off, yo. Limit your intake to two or three alcoholic drinks and have your maid of honor or best man nicely but forcefully cut you off and usher you to bed with a big glass of water. Likely your nerves will already be hindering your sleep, and excessive alcohol intake will only exacerbate this, in addition to dehydrating you.
3. Chow Down
Within reason, of course. You don't necessarily want to gorge on a big ol' burger or pizza, but you'll want to make sure you eat before you start getting ready. Have lean protein and some veggies to keep you satiated, keep that blood sugar up and maintain your energy for the day ahead. It can often be difficult for the couple to eat at their own wedding (not fair, right? I mean, you're the ones who picked the caterer!) so make sure you get something in your system just in case.
4. Take Some Me Time
Your wedding day will be filled with people who love and want to celebrate with you and it will likely be difficult to score some alone time to catch a thought to yourself. Try to start your day with an easy yoga session, a light run or a swim, which will get your blood and muscles flowing but also give you some time to reflect on the day ahead and get mentally prepared.
5. Take Some Us Time
After the vows are said, the kiss is complete and the exit staged, steal away with your honey for a few precious moments to revel in the amazing experience you two just shared. Bring your photographer along who — from a distance — can capture some sweet candid shots while also keeping eager guests at bay. Tell each other you love each other. Call one another by your new moniker. Kiss. Canoodle. You're married now! Then get back to the celebration.
Do you have any other tips you'd add to this list? We'd love to hear them!