When it comes to wedding invitations, pink, floral and feminine patterns with glitter embellishments and effeminate calligraphy tend to dominate the selection. Although we love a good feminine design, we're all about inclusiveness at Love Inc., and we can't help but feel that many of the options out there tip the scale to one side. So we've rounded up 14 masculine wedding invitations in modern, elegant and casual designs that will give your guests the perfect peek into your big day. From floral accents and foil-stamping techniques to geometric patterns, these invitations will suit a multitude of wedding styles.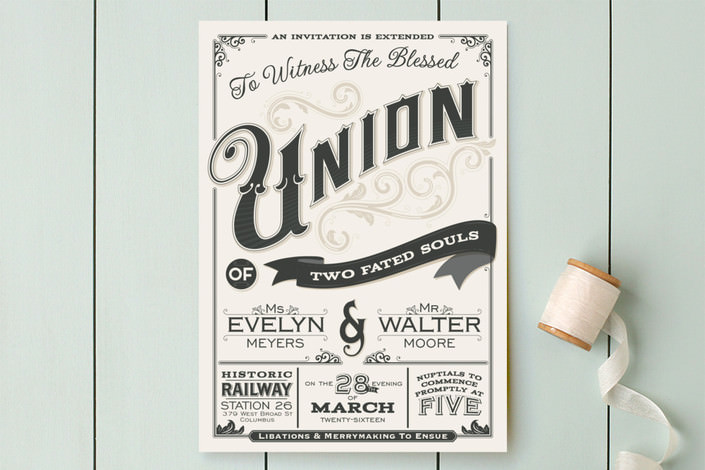 A Blessed Union from Minted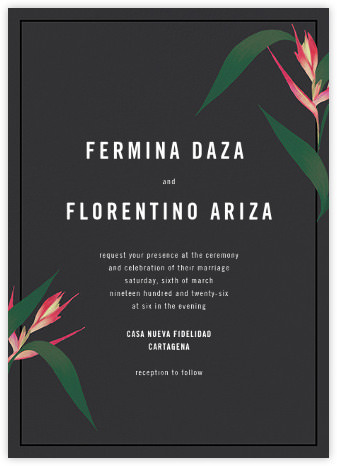 Paradisier from Paperless Post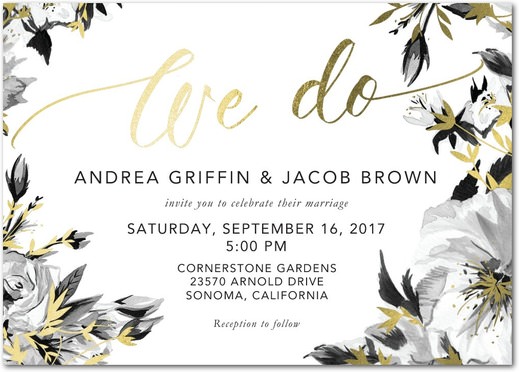 Crisp Petals from Wedding Paper Divas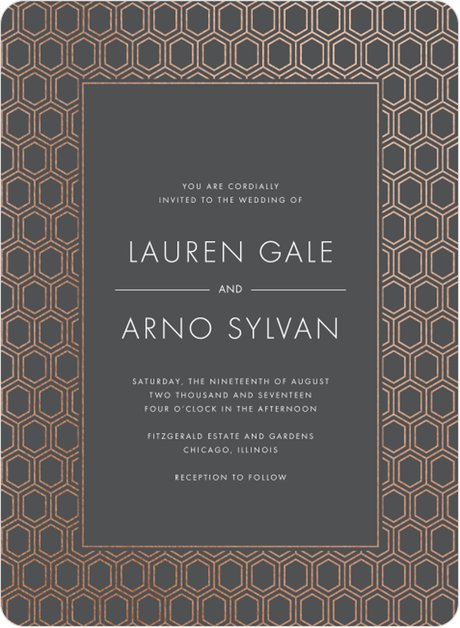 Hexagon Bliss from Paper Culture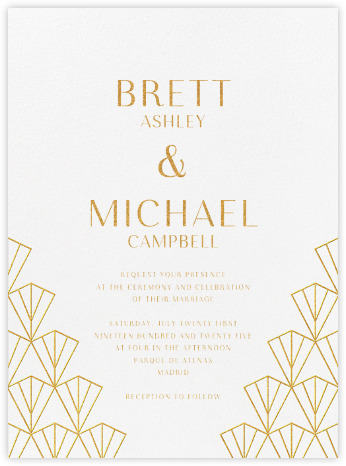 Cassandre from Paperless Post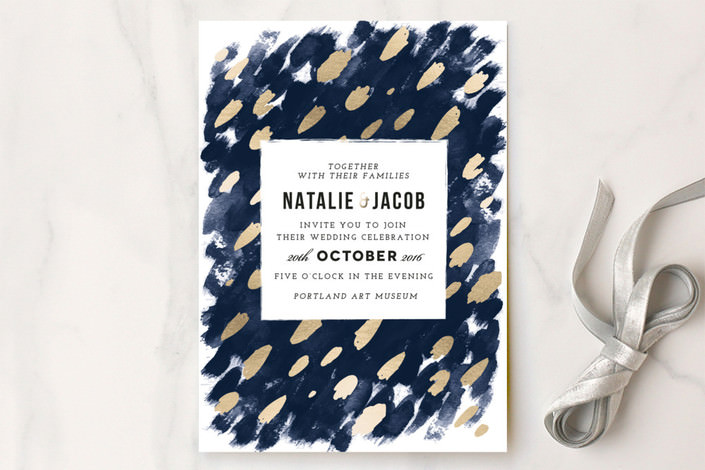 Midnight and Gold from Minted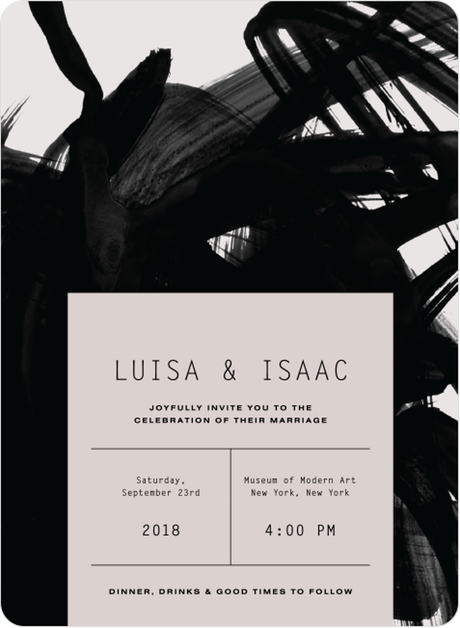 Bold Strokes from Paper Culture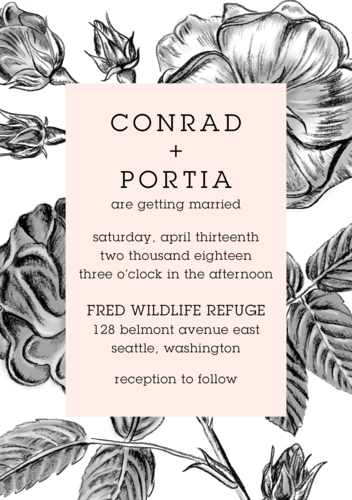 Fleur from Paper Source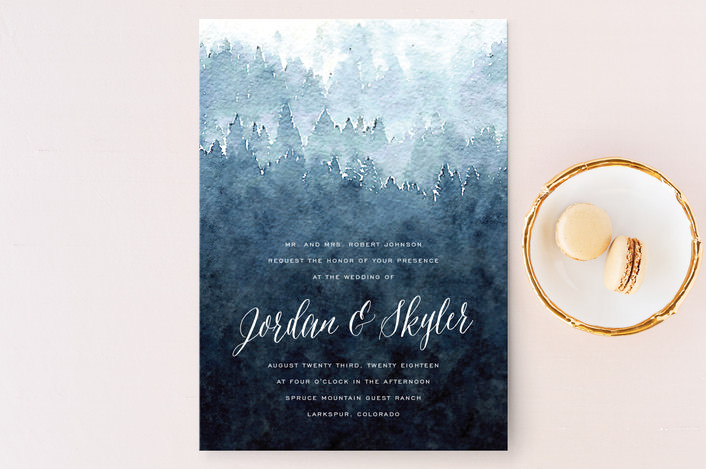 Mountain Retreat from Minted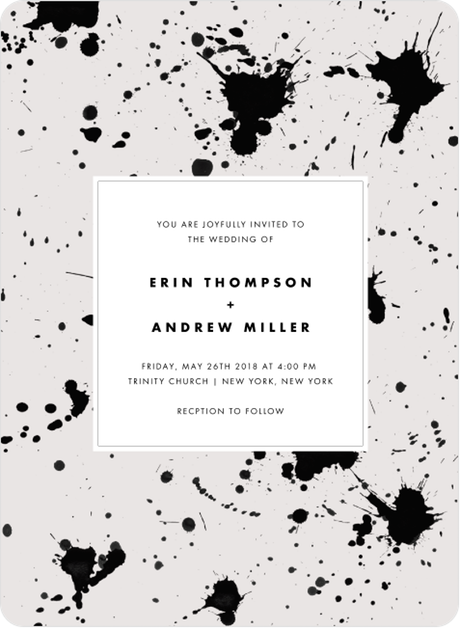 Brush Splash from Paper Culture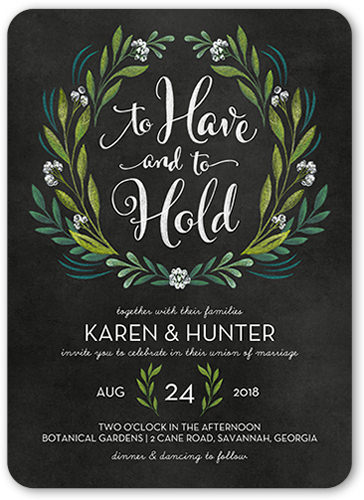 Forever Foliage from Shutterfly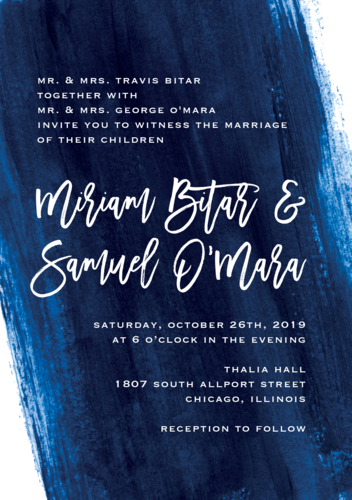 Sapphire from Paper Source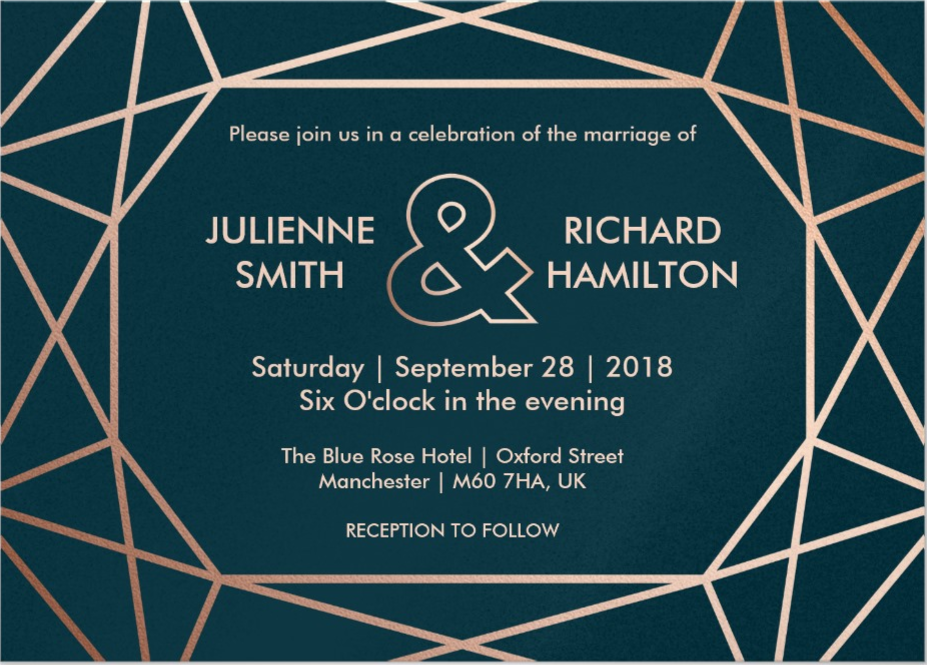 Geometric from Zazzle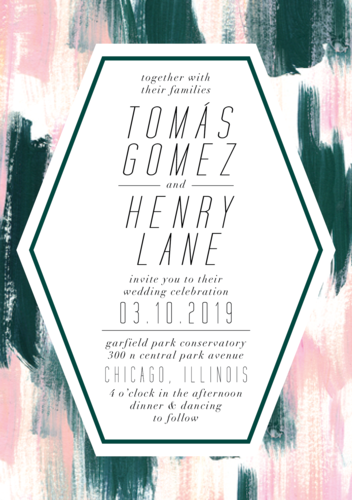 Studio from Paper Source
*Editor's Note: This post contains affiliate links. Each time you purchase an item via our affiliate links, Love Inc. is receiving a small percentage of the sale, thus you are helping our small, equality-minded business grow and allowing us to provide more content for YOU! Isn't that just fantastic?