In the modern world of romance, more couples are dating digitally than ever before thanks to an onslaught of available resources. From cell phone apps and websites to online matchmaking services, it's now entirely possible to find "the one" while you're lounging on the couch in your sweat pants. And frankly, that's the only kind of dating we're interested in!
At a wedding magazine that's all about love, we fall head over heels for the love stories we get to share because each one of them is special no matter how it begins. While some couples are eager to share that they met their significant other online, others shy away from sharing that detail in their love story. But it shouldn't matter the circumstances in which two people were brought together; in the end, all that matters is that they've found each other. And that's something worth celebrating! So for the unabashed couple who swiped right or exchanged winks and are now tying the knot, we've rounded up 12 engagement gifts and wedding finds that play tribute to your digital dating adventure!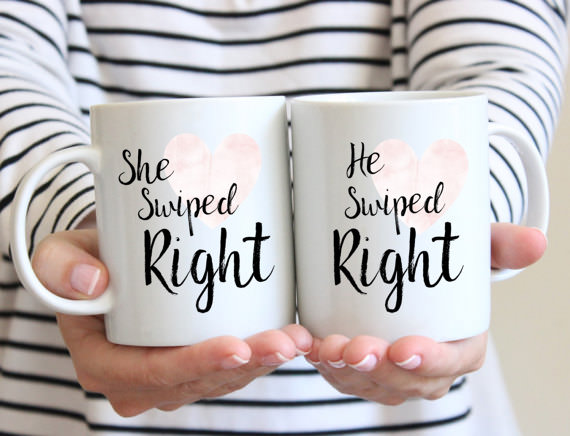 His and her Tinder coffee mugs. Available via Etsy, $29.90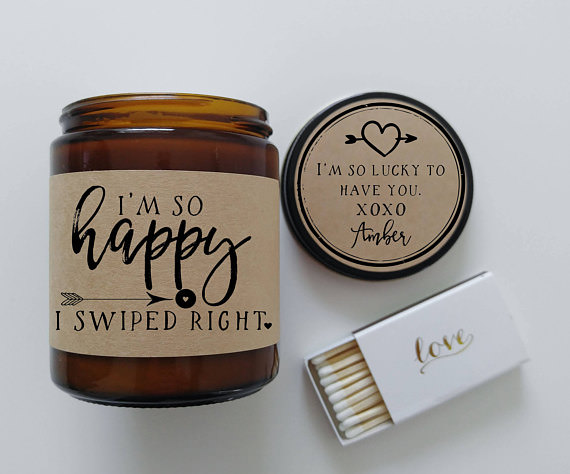 Personalized scented candle. Available via Etsy, $23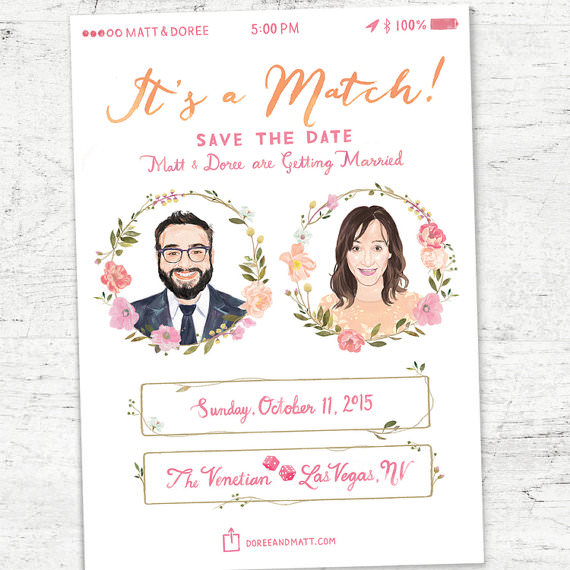 Tinder-style save the dates. Available via Etsy.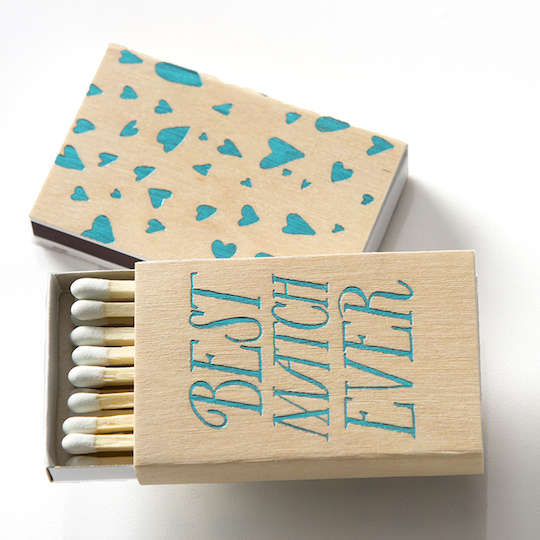 Best match ever matchbook wedding favors. Available via Etsy, $43.75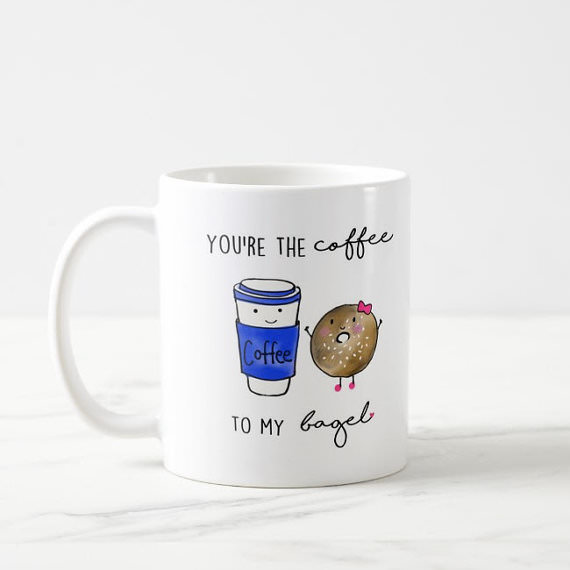 Coffee Meets Bagel coffee mug. Available via Etsy, $14.99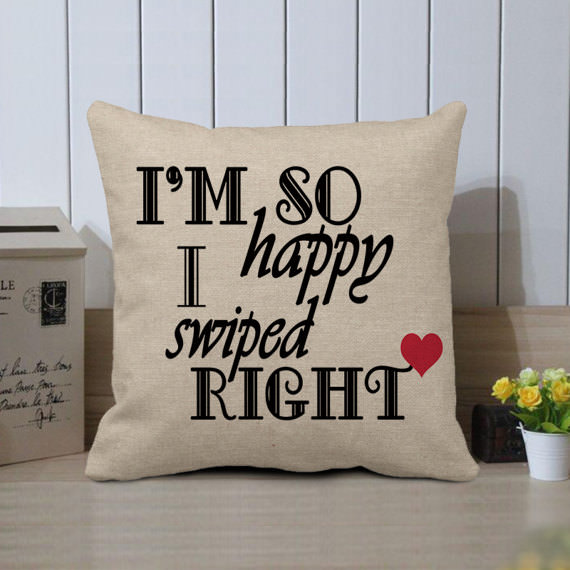 Decorative Tinder pillow. Available via Etsy, $19.95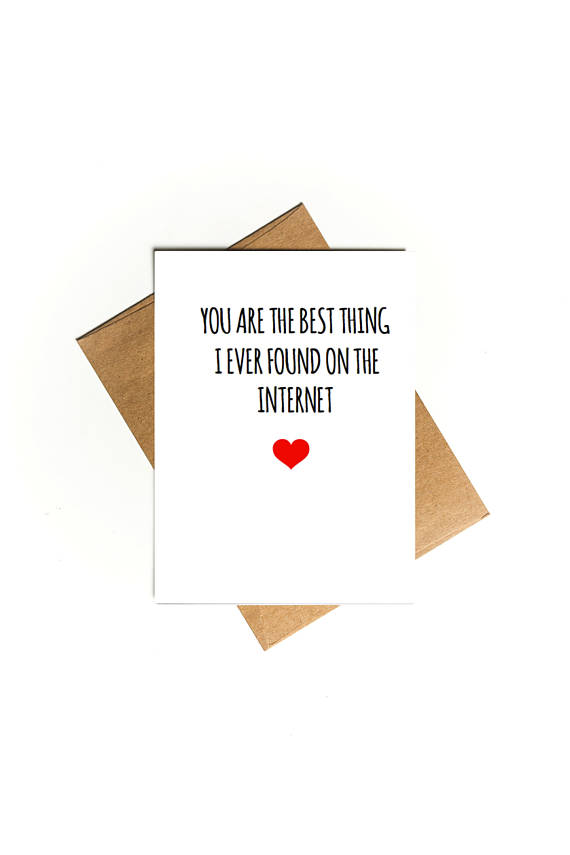 Online dating greeting card. Available via Etsy, $4.49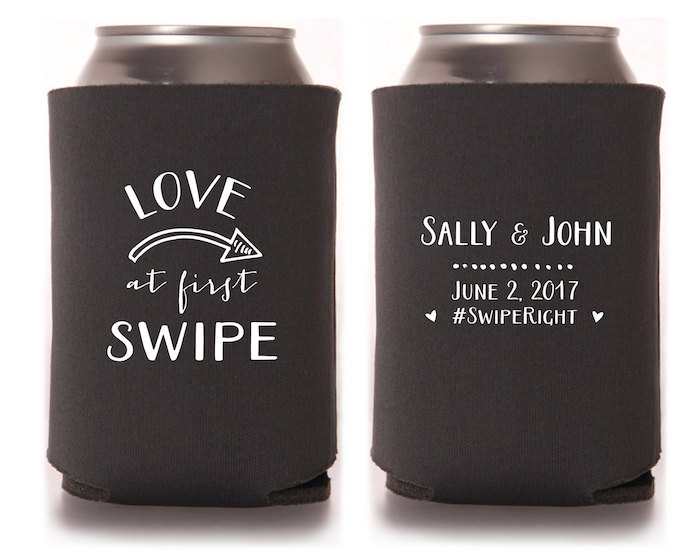 Love at first swipe can coolers. Available via Etsy, $31.99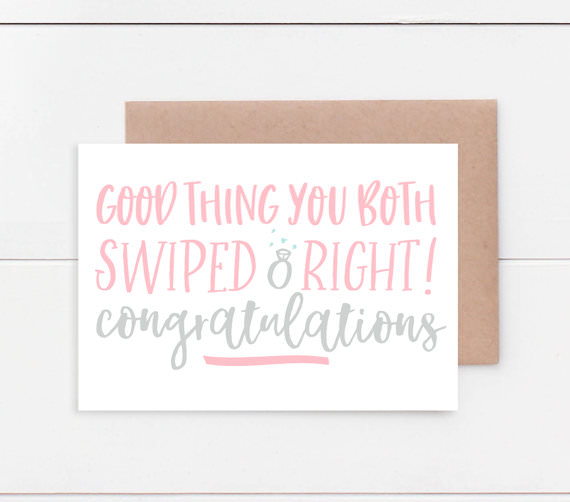 Engagement card for a Tinder couple. Available via Etsy, $4.75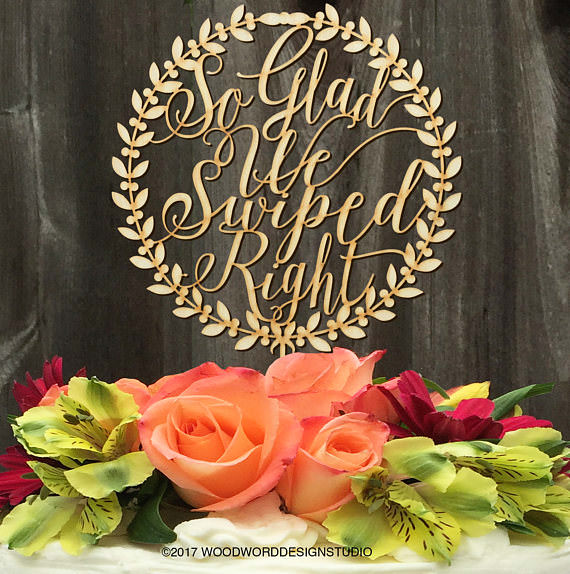 So Glad We Swiped Right Cake Topper. Available via Etsy, $39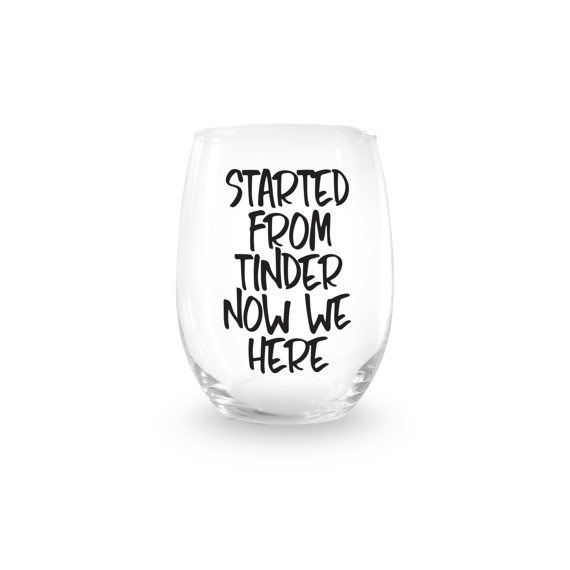 Tinder wine glass. Available via Etsy, $8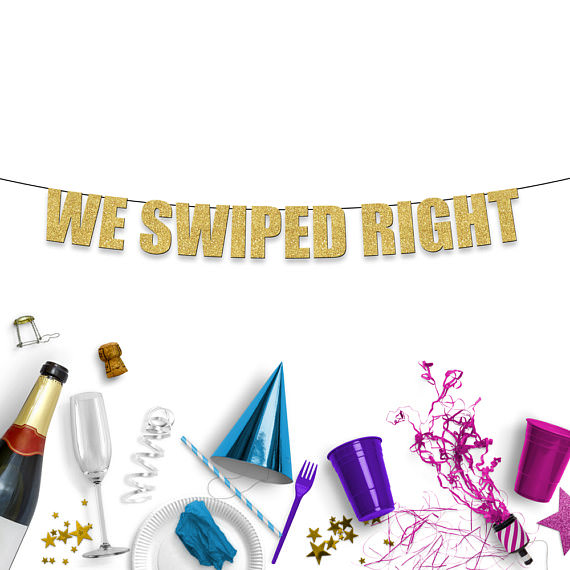 We swiped right party banner. Available via Etsy, $11.92
*Editor's Note: This post contains affiliate links. Each time you purchase an item via our affiliate links, Love Inc. is receiving a small percentage of the sale, thus you are helping our small, equality-minded business grow and allowing us to provide more content for YOU! Isn't that just fantastic?