Some of us just really can't help ourselves when it comes to indulging the sweet tooth. In fact, there's nothing more satisfying than combining our favorite baked goods with our favorite liquor. Killing two birds with one stone, am I right? For all you cookie monsters out there who would love some inspiration for the wedding day, we gathered five irresistible recipes for signature dessert cocktails … no messy baking required.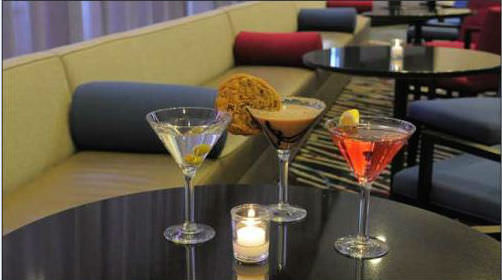 Signature recipe from DoubleTree by Hilton Chicago – Magnificent Mile
Chocolate Chip Cookie Martini
The best part about chocolate chip cookies is that they are so simple, yet so versatile. Perfect for the ice cream sandwich and smushed pie in a mug, how can you go wrong in liquid form?
Ingredients:
Smirnoff vodka
Butterscotch liquor
Baileys Irish Cream
Signature recipe from John DuPont at Twin Creeks Silverton Casino Lodge
Grasshopper Martini
For those of you Thin-Mint lovers who have Girl Scout Cookie season marked on your calendar, this is a dream come true!
Ingredients:
Van Gogh vanilla vodka
Godiva White Chocolate
Green Crème de Menthe
Shaved dark chocolate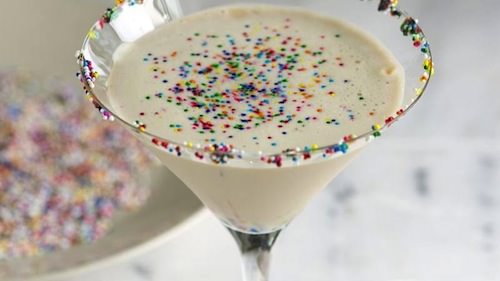 Signature recipe from Inspired Taste
Sugar Cookie Martini
Ah, sugar cookies … the timeless classic!
Ingredients:
Chocolate and Irish cream liqueurs
Vodka
Half-and-half
Butterscotch syrup
Sprinkles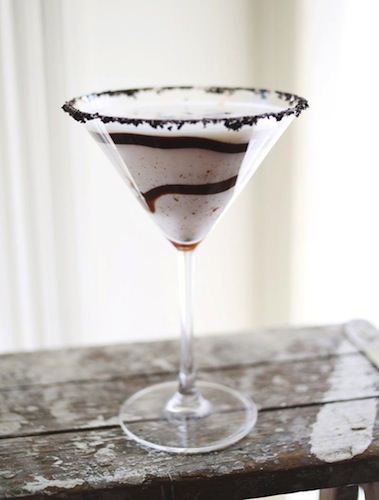 Signature recipe by Elsie Larson at A Beautiful Mess
Cookies and Cream Martini
Oreo lovers, this one's for you and it looks insane. The only bad part about it? You can't separate two halves of the martini and lick the cream out from the middle.
Ingredients:
Godiva White Chocolate Liqueur
Vanilla vodka
Fluffed marshmallow/cake/whipped cream vodka
Crushed Oreos
Chocolate syrup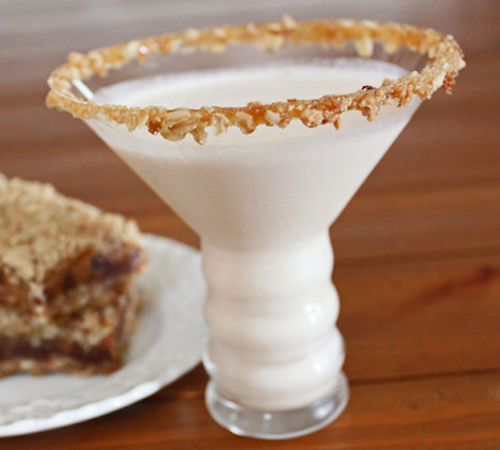 Signature recipe by Kate at Grin and Bake It
Oatmeal Cookie Martini
Probably the "healthiest" option on the cookie spectrum, the oatmeal cookie is an old-fashioned favorite! Whether you love 'em plain, stuffed with raisins, peanut butter or chocolate chips, this is another cookie that adapts easily to your taste bud tendencies!
Ingredients:
Bailey's
Butterscotch Schnapps
Cream
Goldschlager
Caramel sauce
Oatmeal cookies, crushed