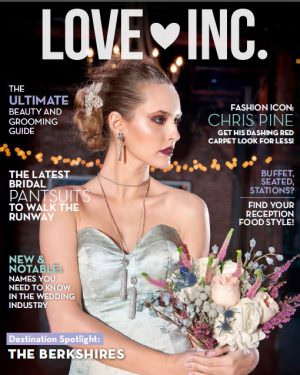 Today was a big day for us. Today, we launched the first Love Inc. issue.
The 50+ pages of inspiration are a dream come true. Not only because it's our premier issue but because, at least between these two covers, it's a world where all love is equal. We featured as many gowns as we did pantsuits, we highlighted hip tailoring shops that cater to the masculine-centered and we gave you ultimate beauty and grooming guides for both men and women. We followed the wedding stories of three madly in love couples—Kaitlin and Taryn, Hanna and Kenny, and Matt and Brian—in between advice articles like finding the catering style to suit your wedding and pulling off the double-breasted tuxedo look for less.
My biggest hope is that you'll be able to see yourself in these pages and gather inspiration for your own journey toward happily ever after. So curl up with you iPad and dive in!