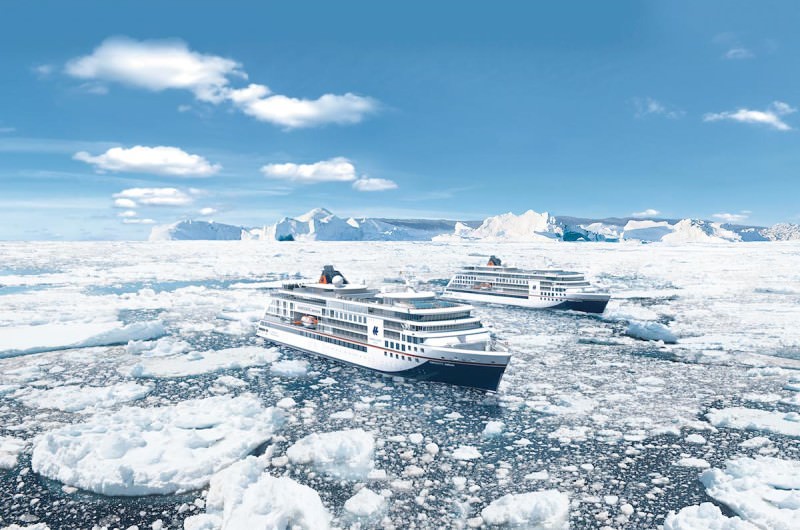 Honeymoon Goals: See a Sneak Peek of Hapag-Lloyd Cruises New Luxury Expedition Ships
Marriage is one of the greatest adventures you can embark on in life. So after the vows have been exchanged and the celebration has carried on well into the wee hours of the morning, your next adventure is awaiting: the honeymoon! Although every couple's honeymoon style is different, we recently had the opportunity to hear from Hapag-Lloyd Cruises' CEO, Karl Pojer, who gave us a sneak peek of the two new expedition ships they're building, and we can't think of a better way for newlyweds to spend a romantic getaway after their wedding.
Hapag-Lloyd Cruises has specialized in luxurious, expedition-filled cruises since 1891, and next year when they launch the Hanseatic Nature and the Hanseatic Inspiration, they're taking exploration to a whole new level, and they're doing it in style! Forget having to squeeze into small, cramped rooms and crossing your fingers that you end up with a window that looks outside of the cruise ship, these modern suites are equipped with lounge areas, private glass balconies and queen-sized beds in a spacious design resembling a 5-star hotel — only better. This is one cruise where you'll actually want to spend some time in your room! But not for too long because Hapag-Lloyd is dedicated to providing rich experiences for their guests, and your time on the ship will be filled with incredible opportunities.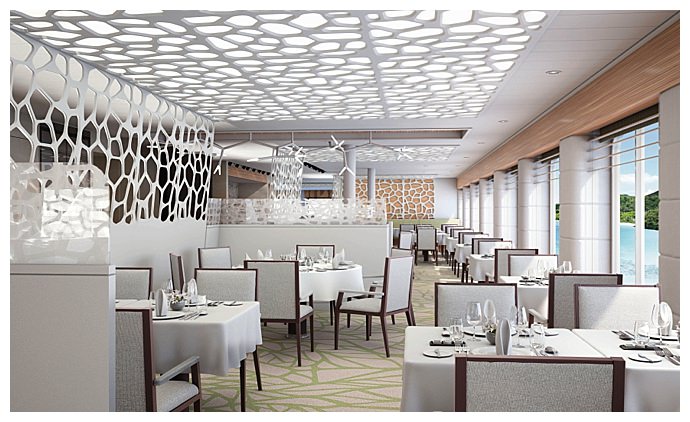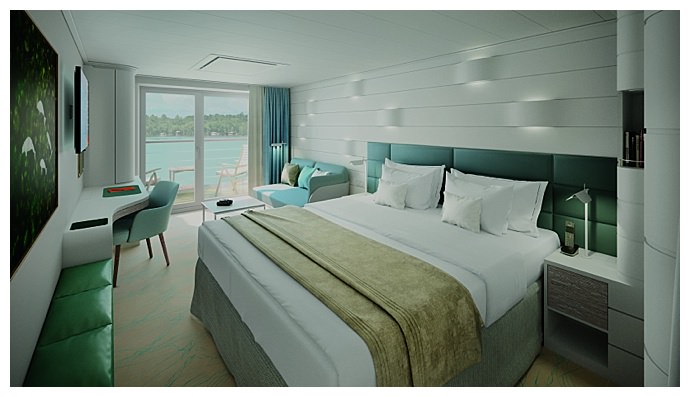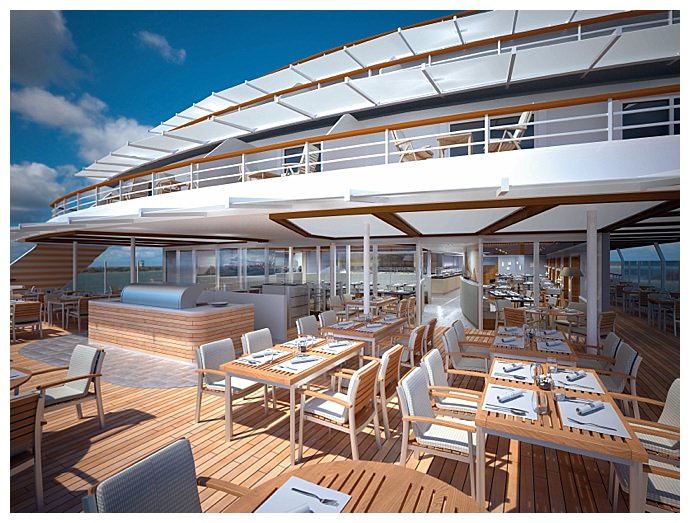 The German cruise line is expanding into the American market with the Hanseatic Inspiration ship, which will take an unprecedented cruise around the Great Lakes that, with their smaller-designed and easy-to-maneuver ship, can reach remote areas of the lakes that are untouchable to most cruise ships. The same is true for the Hanseatic Nature — geared toward the German market — which will sail through icy waters in the Antarctic and brave the largest river in the world, The Amazon. Whichever route you choose, Pojer says each ship will have an expedition team of 16 people ready to lead you on new adventures. And because each ship only holds 200 passengers, your experiences will be intimate and meaningful.
You can take a zodiac ride through frigid waters and explore Antarctica's incredible wildlife as you cruise between icebergs. Or in warmer waters, kayak on The Amazon for an experience you'll never forget. Or set off for an incredible paddle boarding experience, and explore the hidden paradise of the Great Lakes. Pojer promises that on whichever route you choose, each time you disembark the ship, you'll be closer to the action than the captain.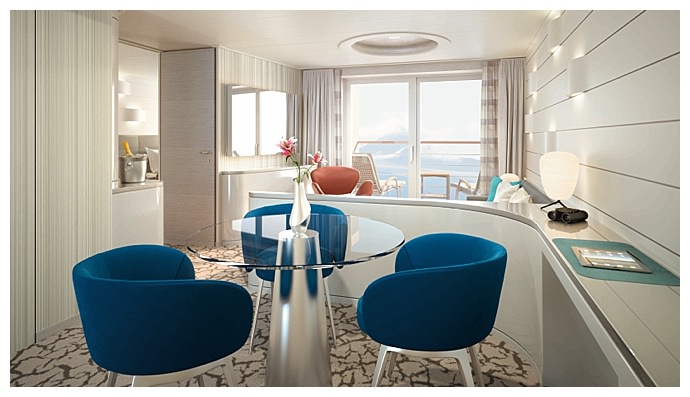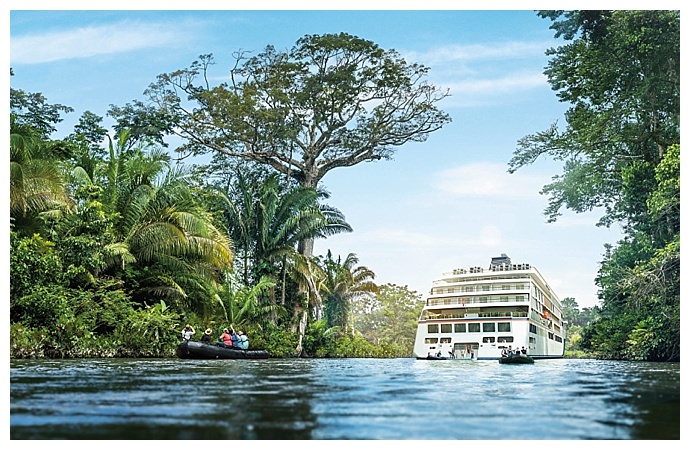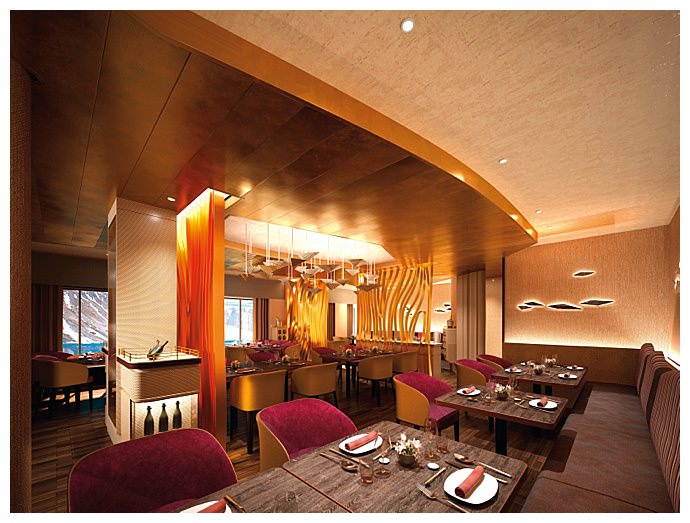 After a day of thrilling exploration, you can satiate your appetite and indulge in the delectable cuisines offered in the three restaurants on the ship. From authentic Japanese cooking to local specialties, the ever-changing menu ofers a food experience unlike any you've experienced on a cruise before. And after dinner, enjoy a relaxing massage in the spa, workout in the fitness center or head downstairs to the Ocean Academy, and discover the nature that surrounds you through an interactive experience. Hapag-Lloyd prides itself on the expedition and exploration elements of their cruises, and not only will you walk away from the ship bathed in luxury and relaxation, but Pojer promises you'll also walk away having learned something and encountered the experience of a lifetime.
So for the adventurous newlyweds who want more than sunbathing on the beach for their honeymoon, for the couple craving luxury and adventure, or for the couple who's dying to try something new, this is the kind of honeymoon experience for you! The brand new ships will be ready to launch in 2019, and presale began on January 23. So head on over to Hapag-Lloyd Cruises to reserve the honeymoon of a lifetime.