I am all about creating those big-impact-little-effort moments, and succulent walls are the perfect example. This little DIY beauty shared by ProFlowers.com is so easy to create and is extremely versatile — you can use it as a ceremony backdrop, an escort card display, even a photobooth backdrop! Mix and match different box sizes and succulent types to create a truly one-of-a-kind display. It does take 4-12 weeks to set, so be sure to allot enough time before hanging it up.
Materials
Shadowbox
Succulents
Scissors
Moss
Glue Gun
Staple Gun
Chicken Wire
Landscape Plastic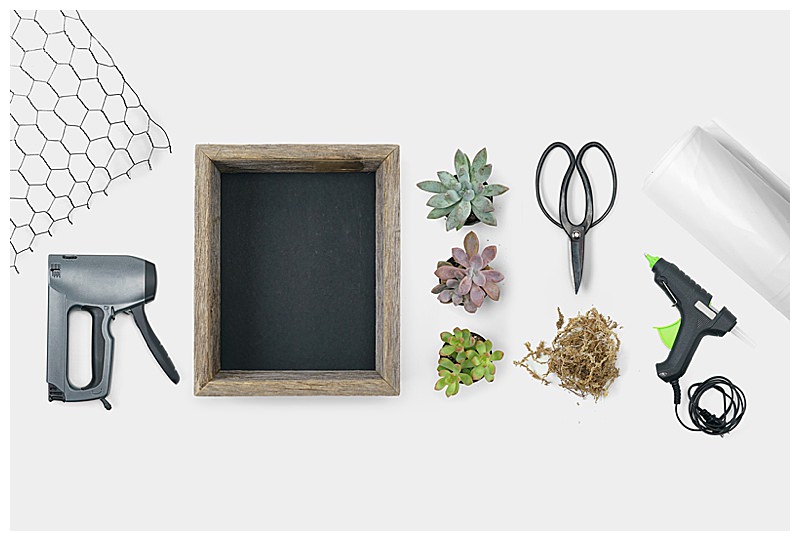 Succulent Wall DIY Steps
Step 1: Fit landscape plastic inside box. Cut the plastic larger than the box so that it covers all four sides.
Step 2: Hot glue plastic to the box and trim the excess.
Step 3: Fill the box with damp moss.
Step 4: Cut and staple mesh to fit the box.
Step 5: Prune the succulent roots.
Step 6: Plant the succulents. Start with the bigger ones and then fill in the gaps with the smaller ones.
Step 7: Wait 4-12 weeks and then hang your garden!