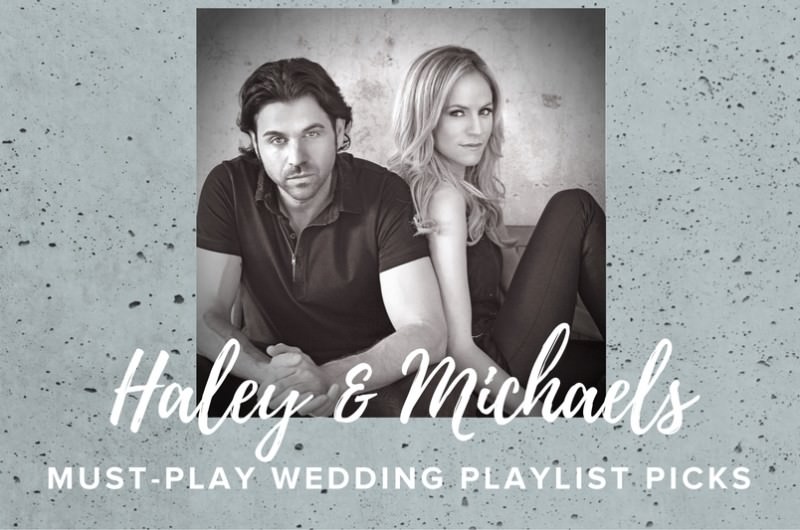 Country Music Stars Haley & Michaels Share the Perfect Wedding Playlist
Curating the perfect wedding playlist is hard — you want to strive for a good mix of beloved classics and current hits that span across multiple genres to get folks young and old on the dance floor.
And who better to suggest great music than people who are actually in the music industry? Country music stars Shannon Haley and Ryan Michaels of Haley & Michaels recently got hitched themselves so coming up with a wedding playlist is still fresh in these newlyweds' minds. They shared with us the top songs they'd add to their "must play" tunes, so whether you're creating your own iPod playlist or wanting to give suggestions to your DJ/band, take a cue from this fun duo whose list contains hits that range from Springsteen to MC Hammer and DNCE.
Haley & Michaels Must-Play Wedding Playlist
L-O-V-E by Nat King Cole
All About That Bass by Meghan Trainor
Stand By Me by Ben E. King
Toothbrush by DNCE
Livin' On a Prayer by Bon Jovi
You Shook Me All Night Long by AC/DC
House Party by Sam Hunt
Soak Up the Sun by Sheryl Crow
I Don't Wanna Miss a Thing by Aerosmith
Low by Flo Rida (feat. T-Pain)
Born in the U.S.A. by Bruce Springsteen
Wagon Wheel by Darius Rucker
U Can't Touch This by MC Hammer
Drinking About You by Haley & Michaels