These days, one proposal just isn't enough. With elaborate gift boxes stuffed with calligraphed goodies for bridesmaids and cigars and personalized flasks for groomsmen, the wedding party proposal has become an important component in the wedding world. We love seeing the fun and creative ways that soonlyweds are asking their friends to walk alongside them as they embark on one of the most exciting journeys life has to offer. But there's nothing we love more than when couples toss tradition to the side and forge their own path when it comes to forming the wedding party. Because at the end of the day, the people and the roles they play in your life matter more than whether or not their gender aligns with yours.
Mixed gender wedding parties are becoming more and more common — and more fun, too! — and while there's products galore for bridesmaids and groomsmen proposals, we want to make sure the bridesmen and groomsmaids aren't left out! So whether you're looking for something fun to ask your besties to join your wedding party or a gift to say thank you for being a part of your special day, here's 12 inclusive products that we absolutely love for the bridesmen and groomsmaids in your wedding party.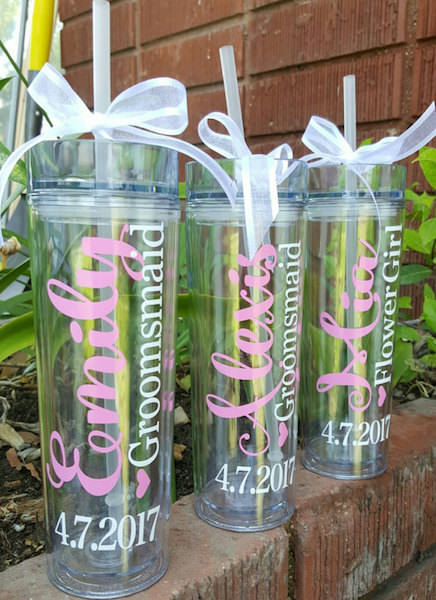 We love these feminine, personalized drink tumblers, and your groomsmaids will, too! | via Etsy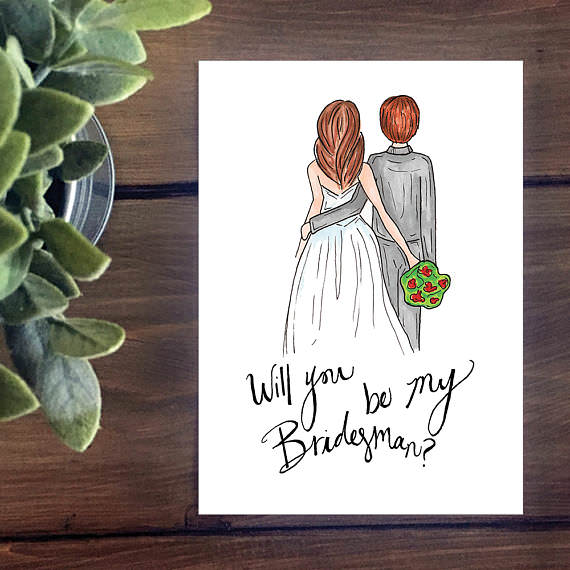 This sweet card sums up friendship perfectly! | via Etsy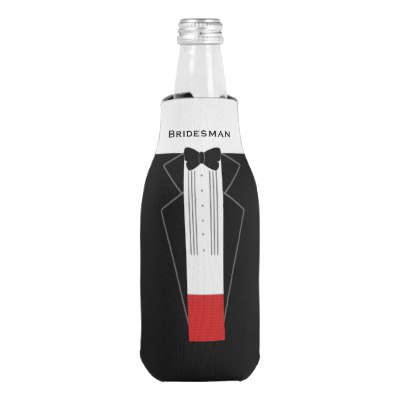 We're obsessed with this tuxedo drink koozie. | via Zazzle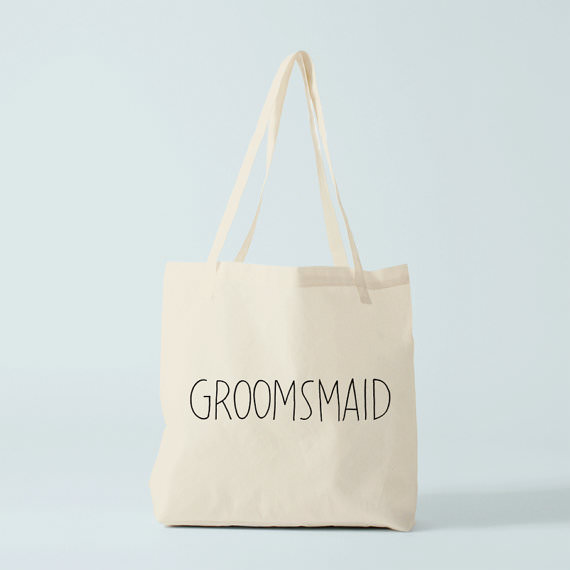 Because every member of the wedding party totes needs a personalized tote bag! | via Etsy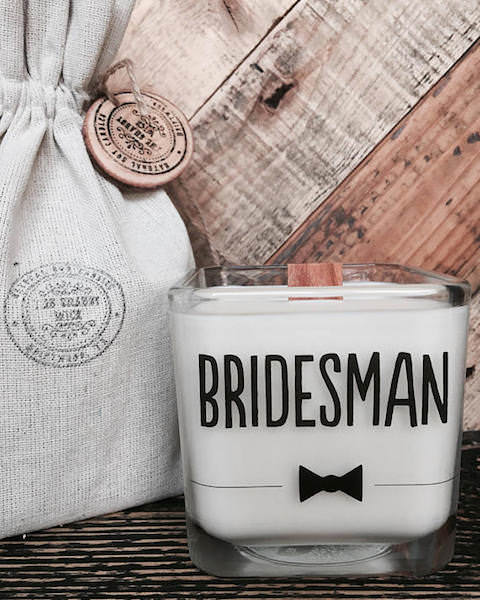 Available in seven different scents, this candle is sure to put a warm smile on your bridesman's face. | via Etsy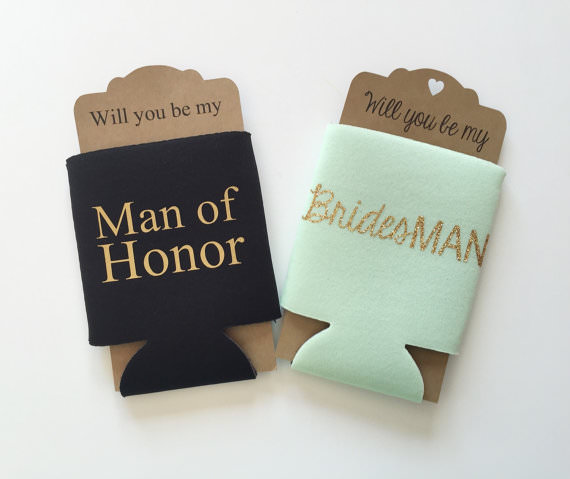 After you say yes, you can put your new koozie to use and celebrate with a cold brew! | via Etsy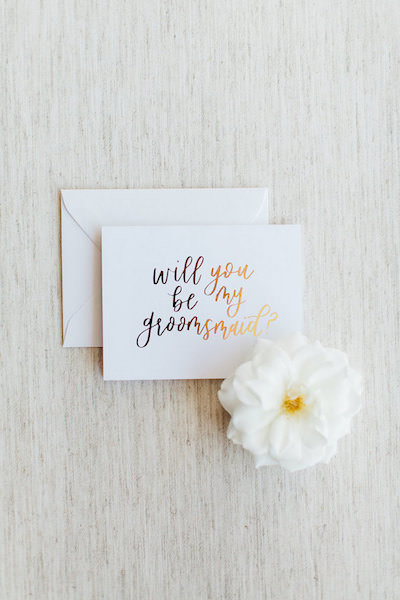 This is one card your groomsmaid won't be able to say no to! | via Etsy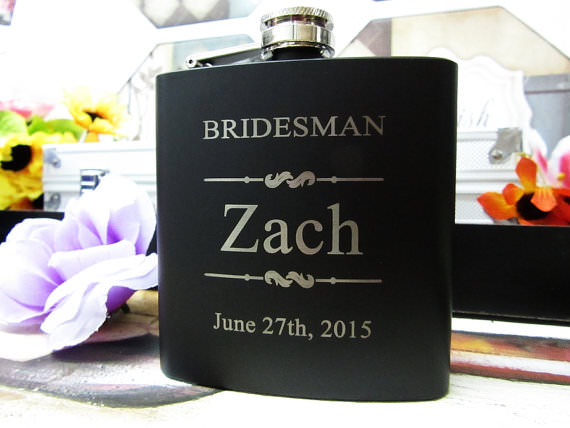 Personalized flasks are a big hit with groomsmen, so you know this bridesman flask will be just as special. | via Etsy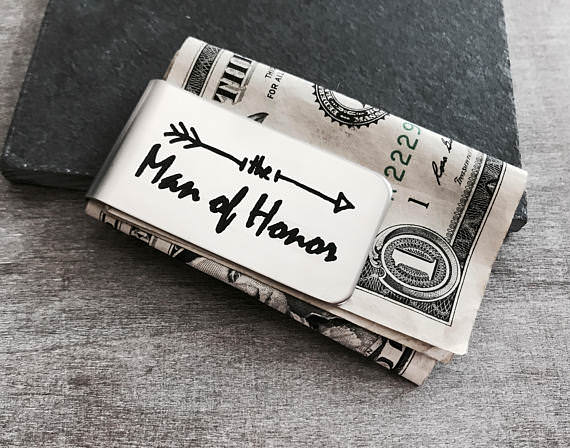 We love this money clip as a unique gift idea for you man of honor! | via Etsy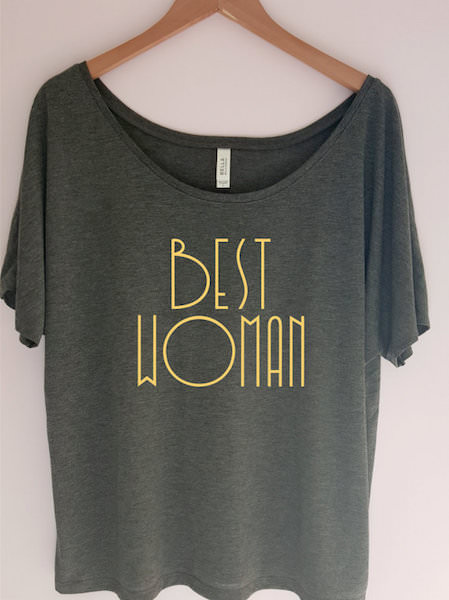 A shirt and a role that your bestie is guaranteed to love. | via Etsy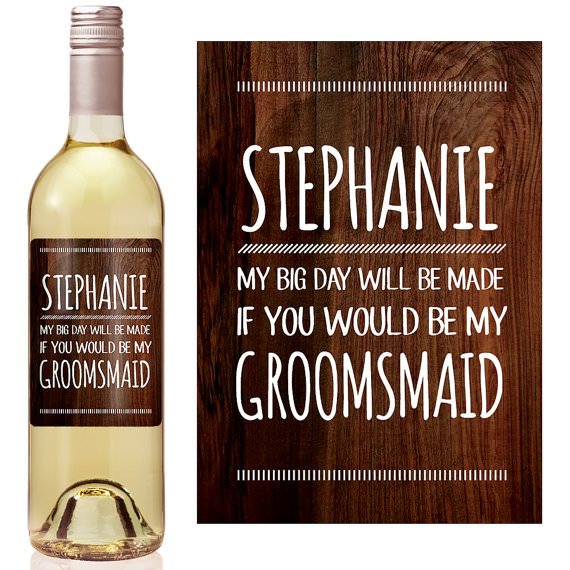 How can you say no to a groomsmaid proposal accompanied by a bottle of wine? | via Etsy
Wedding party mugs are all the rage right now, but we especially love this man of honor proposal mug! | via Etsy
Cover photo by Jeremy Wong Weddings
*Editor's Note: This post contains affiliate links. Each time you purchase an item via our affiliate links, Love Inc. is receiving a small percentage of the sale, thus you are helping our small, equality-minded business grow and allowing us to provide more content for YOU! Isn't that just fantastic?