The premise of love at first sight remains a mystery for most, but for Crystal, the first time she saw Amy, she knew she was the one. "I knew the moment I heard her voice and saw her throw her head back and laugh that she was my person," Crystal says. But even after that moment they first laid eyes on each other, it would be many years of patience before the stars aligned and they were brought together. Alicia Lucia Photography captured Crystal and Amy in this moody and romantic engagement shoot where a desert landscape allowed this glowing couple to shine. We love this session and the way Crystal and Amy emit a comfortableness that we all hope for when we're wrapped up in the arms of the one we love.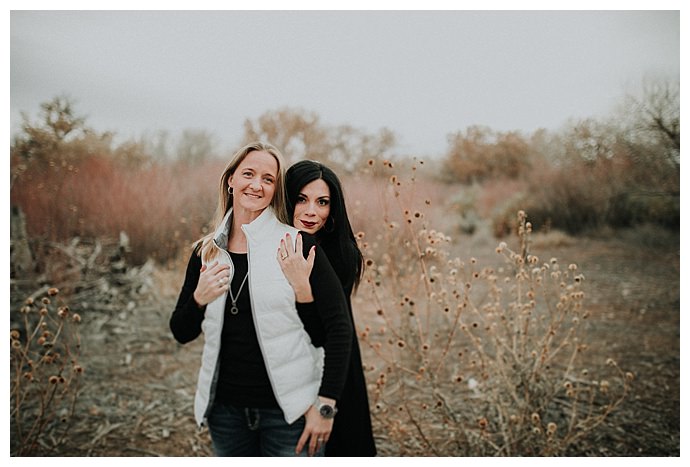 The Love Story
Over the course of many years, Crystal and Amy's paths should have crossed more than once. At Air Force Officer Training School, Amy had grown close to one of Crystal's oldest friends, Janay. So when Janay held a birthday party for her son in Denver, Crystal and Amy were both invited. They traveled separately from their homes in Albuquerque to Denver for the party, and although they barely interacted, there was a lingering feeling in the air that they both felt. "Over the course of the next two years, Amy and I lived our separate lives in Albuquerque, never crossing paths," Crystal says. That is until Janay came to town to visit.
At precisely the same time, a member of Crystal's running group had reached out to Amy on Facebook to ask her to join. And when Janay asked for Crystal's opinion, she was enthusiastic about getting Amy to join. "It was my mission to be in this mysterious and quiet woman's space as much as possible, until she didn't want to be out of mine," Crystal says. And after a number of runs together, Crystal says her mission was successful, but they both believe that by sheer force of the universe, they were meant to be together.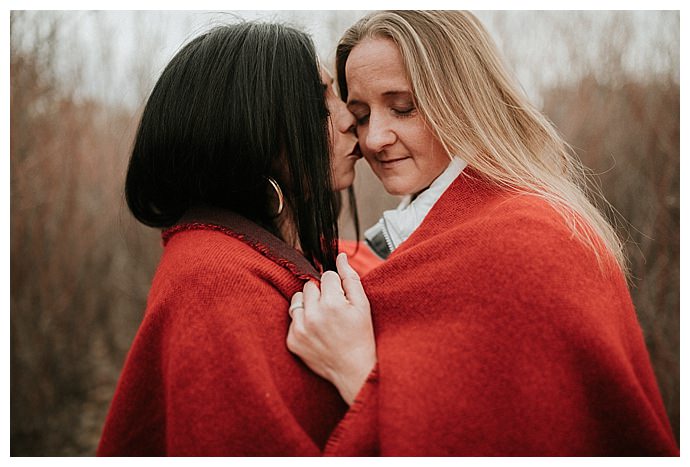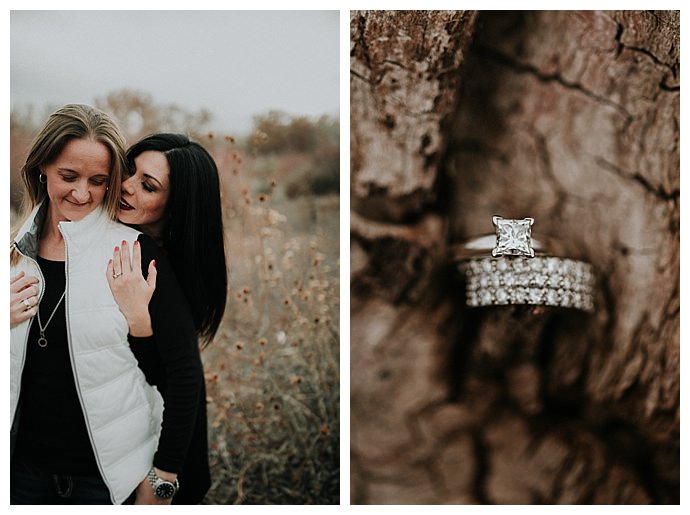 The Proposal
Because Amy is in the Air Force, she and Crystal live in different states. But not even the distance could keep these two apart. After more than one year together, Crystal was in Tucson visiting Amy for her birthday, and they had planned to spend the weekend at a gorgeous and relaxing resort. They went to dinner at their favorite Tucson restaurant, but something seemed off. "The whole day Amy was acting so strangely," Crystal says. "She was fidgety, especially quiet and in a state I'd never seen before." Crystal kept asking if she was okay, but with each assurance from Amy that everything was fine, she grew more concerned that Amy's behavior was a result of her disappointment of the plans Crystal had made for her birthday weekend. But little did Crystal know, it was because her mind was elsewhere, on an important question that she had to ask after dinner.
"Upon returning to our resort, she asked me to step out on the patio," Crystal says. "It was summer, and the sun was just finishing setting, and she began to speak softly to me, with much more ease about the universe and her conspiracy to bring us together and how she thought she'd never find me." And then Amy sweetly slipped the ring on Crystal's finger and asked her to marry her. "The moment was quiet, sweet and gently between only us," Crystal says. "I was immediately in tears and pulled her as close as I possibly could and repeated 'yes' in her ear for what was probably a thousand times."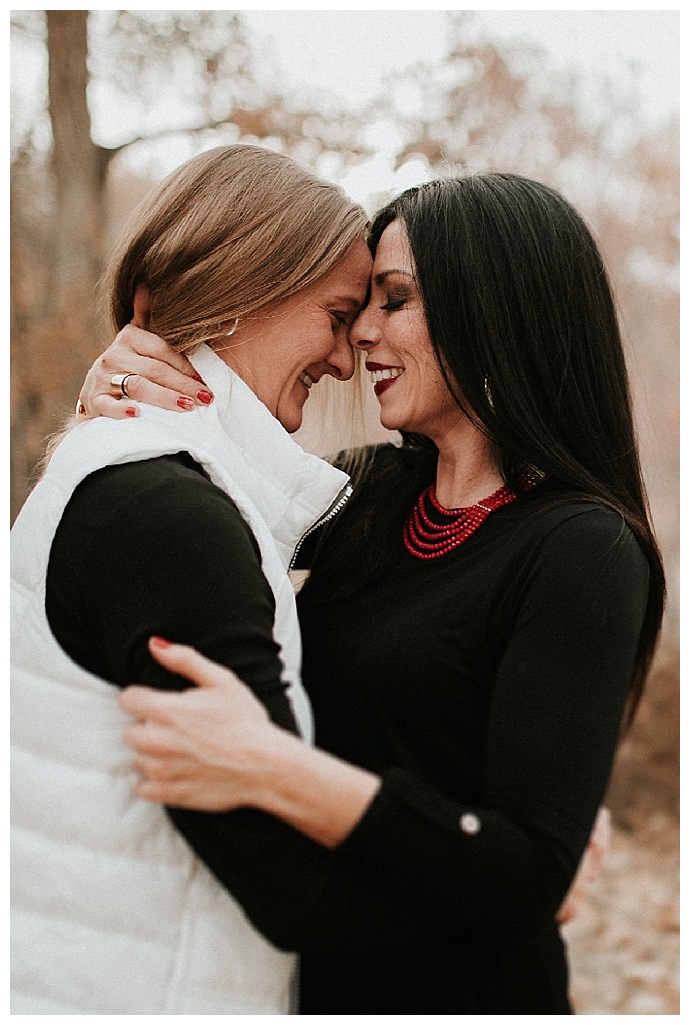 Memorable Moment
"I recall to myself all the time, feeling deeply loved through every word she said," Crystal says. "Her proposal was Amy in true form: loving, solid, private and with the silent force of the huge desert sky as her stage."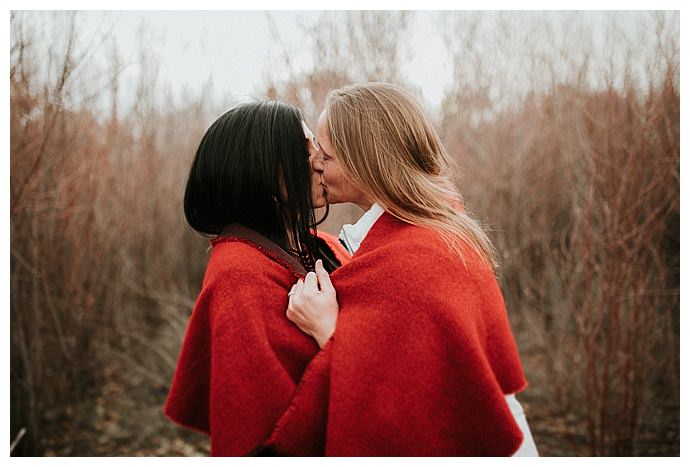 The Wedding Date: October 7, 2017