Hitting bookshelves last week, Sarah Galvin's book The Best Party of Our Lives is a collection of essays in which she interviewed and recounted the love stories of 23 couples whose weddings followed shortly after the legalization of same-sex marriage, told through the format of a wedding planning timeline.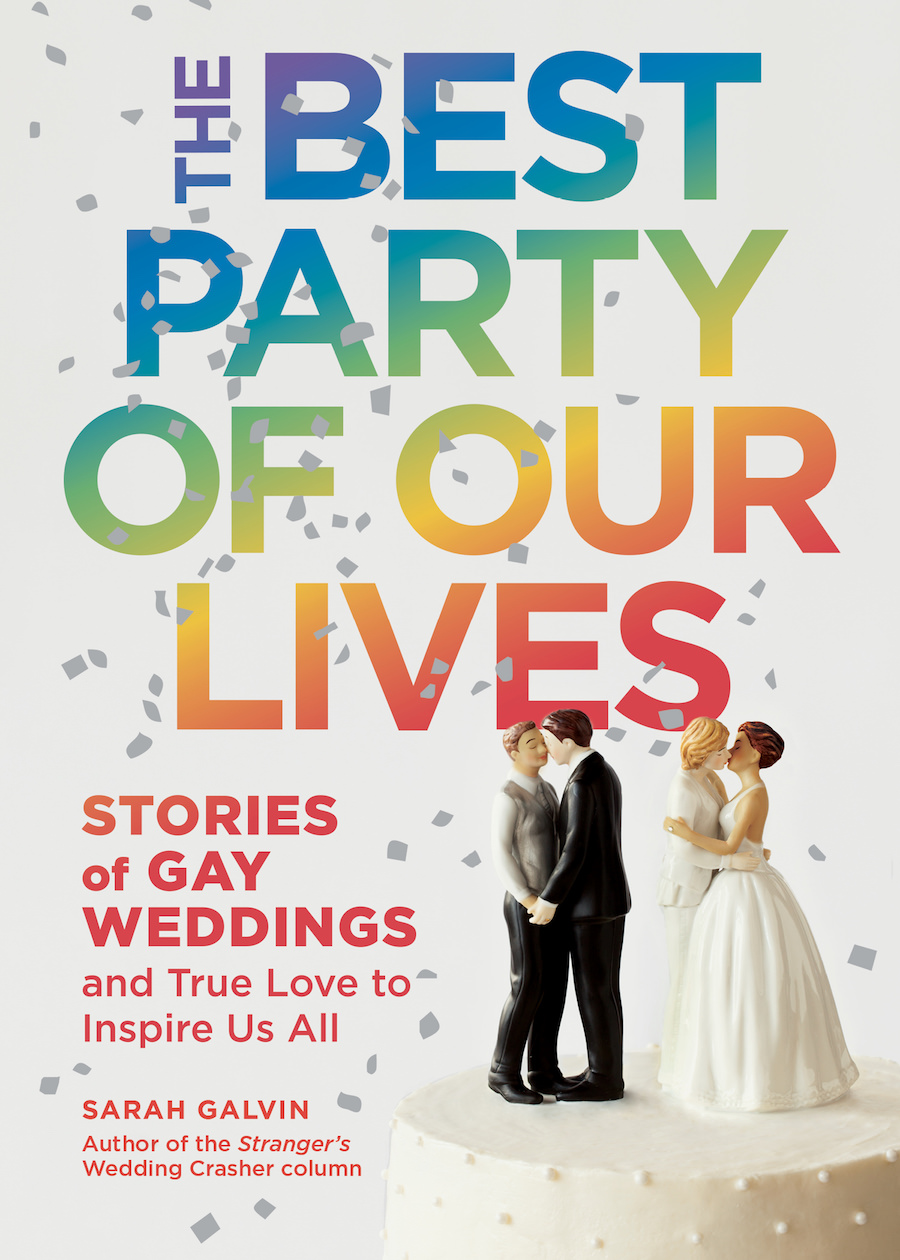 Sarah's colorful way with words had us completely engulfed in the couples' stories, allowing us to feel like we were becoming longtime friends with them as tidbits of their personal lives and weddings are unveiled, such as:
One of Greg's high school friends, Cass Vaivadas, baked a red-and-black plaid raspberry cake to match Greg's jacket and cufflinks. Greg has an impressive collection of plaid clothing, particularly buffalo plaid, the red-and-black plaid (though buffalo are not known to favor the pattern as much as gay bears seem to).
Appropriately, the room was decorated with images of dragons — Britton and Kurt's Chinese astrological signs, the rat and the dragon, respectively, are two of the most compatible in the zodiac. Long before he met Kurt, Britton got a dragon tattoo in the hopes of attracting a dragon.
And depth it does not lack. Interweaved through the playfulness are real challenges and lessons that the couples were faced with that tell the greater story of love between individuals all across the spectrum, and will inspire anyone who wants to believe in happily ever after. We had the opportunity to catch up with Sarah to discuss her book, LGBTQ weddings and society's view of gender and identity.
The formula of this book is really interesting and unique — how did you come up with the idea to tell the love stories in a "wedding planning" format?
The original idea Sasquatch pitched me was a gay weddings guide — like a How-To book. They then decided, I think based on my writing style and the fact that tales of legally sanctioned same-sex weddings are a new thing in the U.S. and thus a yet-untold story, that the book should be a series of essays following the narrative arc of a wedding.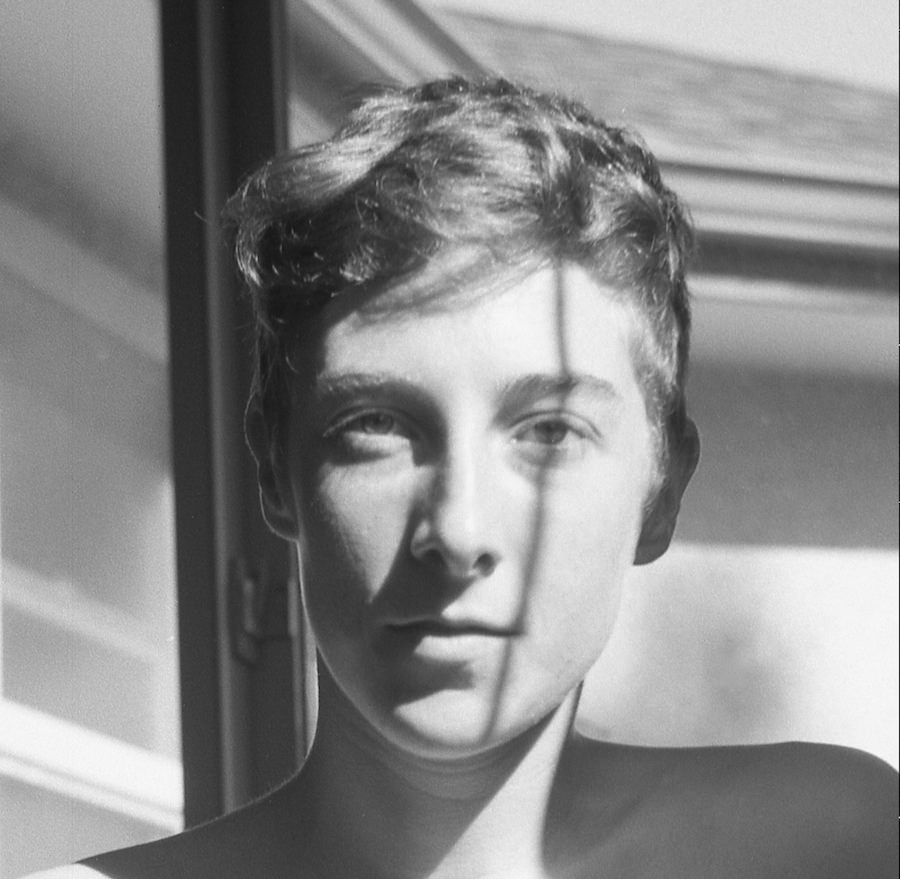 How did you gather the love stories?
I started by contacting couples I had written about while I was doing a column for the Stranger called "Wedding Crasher," which was  a celebration of 74 passing/wedding-centric society column. I also posted on Facebook about it and contacted people I knew who had recently been married or were planning to soon.
What is your absolute favorite moment during a wedding? 
In general: When everyone who loves the couple most in the world toasts them at once, the merging of the families people are born with and those they choose, the public celebration of love.
Ever: When a guy wearing a wrist brace and a NASCAR t-shirt poured Wild Turkey into my mouth/over my head while the couple, my new friends, danced around me in their driveway, where their reception was held.
Besides the obvious (marriage equality), how has the landscape of LGBTQ weddings changed since you began documenting them during your Stranger days? 
It seems — as I fervently hoped it would while writing Best Party — that attention has turned from who can get married to what marriage is and what it does. For instance: why is access to healthcare EVER dependent on marital status? Or what does it mean to be gay when gender is a spectrum?
I think the majority of the public, particularly in more progressive areas like New York and Seattle, tend to live in a bubble when it comes to LGBTQ inclusion within the wedding world and not realize that it's still very much an issue post-marriage equality (example: the venue you mentioned with the pink "bridal suite" and the masculine groom room, vendors being anti-gay and refusing service). In your opinion, what are the next steps in bringing true equality to our hetero-centric wedding industry?
In my opinion we need to go way, way deeper than the wedding industry. We need to completely rethink our concept of gender — the binary is reductive in a way that is harmful to everyone whether they're aware of it or not. In fact, we need to think about why it is that we, as a culture, tend to gravitate toward binaries — the cis/trans binary and the queer/straight binary are harmful as well. An entire book could be written about each person's gender identity and that needs to be acknowledged.
How do you hope future generations will respond to your book? 
I hope future generations view it as a historical document, reeling from the idea that people were ever categorized so arbitrarily and suffered because of it. I hope in the future it's simply a collection of love stories from the Northwest in 2015.
Even with marriage equality passed, there are cases still going to court regarding same-sex adoption/parenting. Do you think you'll do a similar book with a family focus? 
If I wrote another book like this, which I might, I think I'd address the more underlying issues of how we think about gender I mentioned earlier, or a collection of essays about people with fetishes. Fetishes are still regarded as a joke in popular media in a way that's really harmful. I'd like to help people realize there is no such thing as "normal," and that we should all regard each other with gentleness and open minds.
By Brittny Drye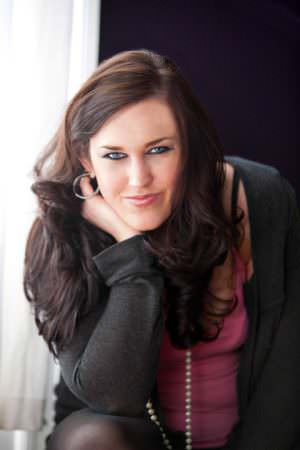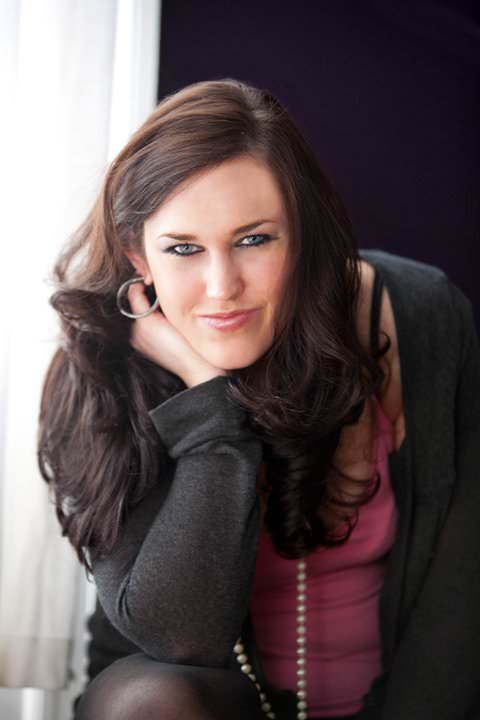 Brittny Drye is the founder and editor-in-chief of Love Inc. magazine. A fierce cheerleader for marriage equality, she launched loveincmag.com in 2013 as a way to to celebrate both straight and same-sex love, equally. She lives in New York City with her husband and their cat, Scout.
*Editor's Note: This post contains affiliate links. Each time you purchase an item via our affiliate links, Love Inc. is receiving a small percentage of the sale, thus you are helping our small, equality-minded business grow and allowing us to provide more content for YOU! Isn't that just fantastic?