Cara and Ginny were drawn to New England's gorgeous scenery, so after they got engaged and were thinking of wedding locations, Vermont was at the forefront of their minds. With two of their best friends in tow, the brides decided to elope and headed East from their home in Georgia. Cat Cutillo Photography & Video captured Cara and Ginny at Vermont's Basin Harbor, where the waters of Lake Champlain glistened under the warm October sun. Their intimate ceremony was small but meaningful and was filled with moments that reflected the couple's playful personalities, including a quick game of Rock, Paper, Scissors in the middle of their ceremony.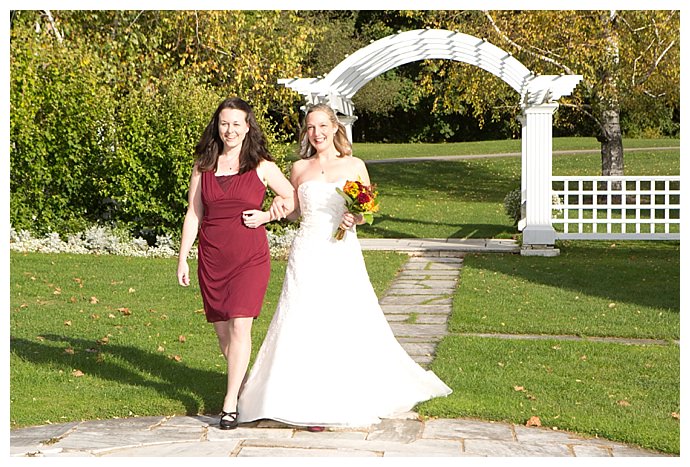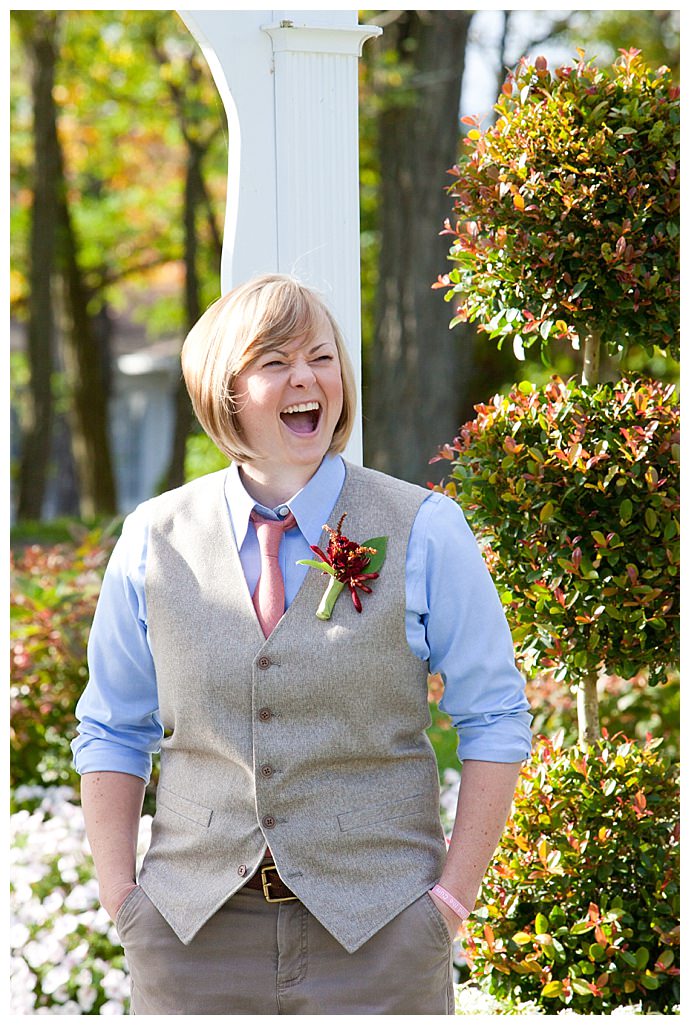 The Love Story
Cara and Ginny met over a game of cards at a poker night with friends. A spark flew that night, and because they didn't live near each other, they kept in touch through email. "It was wonderful getting to know each other through written words over a period of time," Ginny says. Their email love letters set the foundation, and two years after they first met, Ginny started to make a scrapbook to use during her proposal to Cara. Inside the pages, photos and letters documented their life together, including notes of well wishes from their family and close friends. "I took Cara on a picnic through the mountains on a fall day and asked her to marry me," Ginny says. "The rest is history."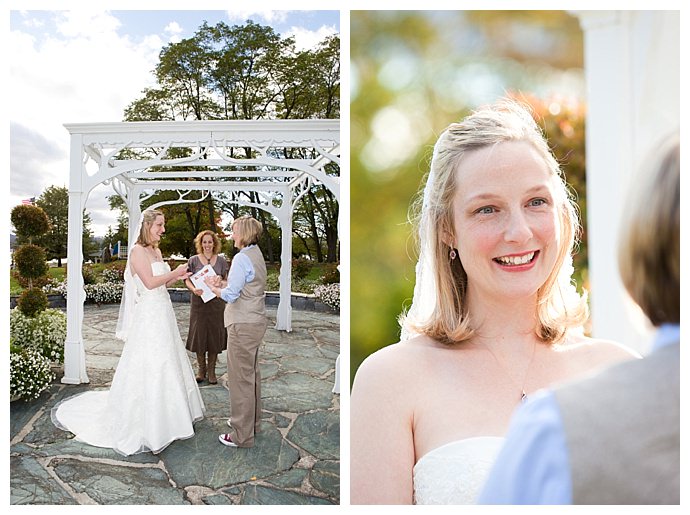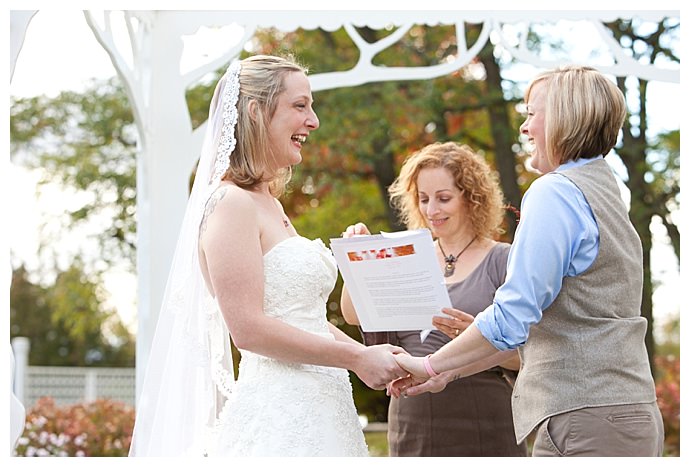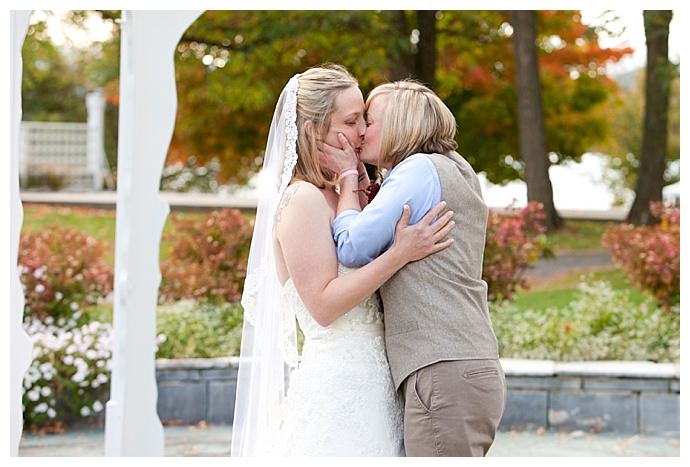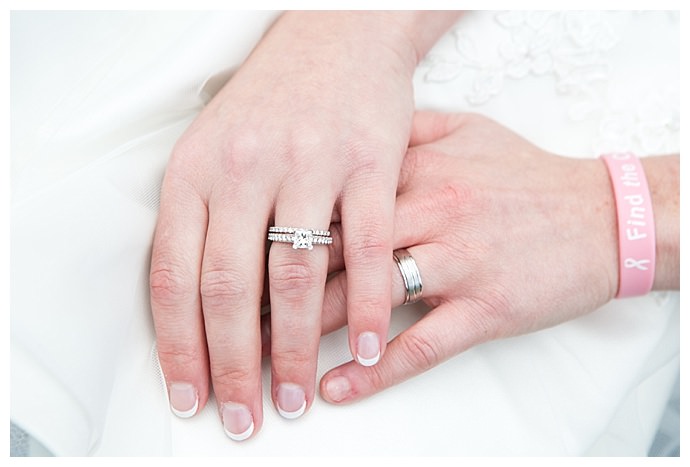 The Ceremony
The brides traveled to Vermont for their lakeside ceremony at Basin Harbor. "We both have visited the New England area separately and fell in love with the surroundings," Ginny says. "It seemed like the best spot to embrace our passion for nature and each other." Cara donned a beautiful strapless wedding dress paired with a veil that belonged to her late mother,  and Ginny wore an earth-toned suit from Men's Warehouse along with a striking pair of burgundy Converse. 
To join them on their special day, each of their best friends were there to witness the intimate ceremony, which included an impromptu game of Rock, Paper, Scissors when it became time to exchange vows and Cara and Ginny hadn't yet discussed who would go first. But as often happens, they both picked scissors, and it took multiple attempts before one of them was victorious. "Although it was small, the day brought some of our biggest and best memories to date," Ginny says. After the ceremony and a few celebratory pictures with the beautiful Vermont landscape, the newlyweds shared a delicious meal and danced the night away.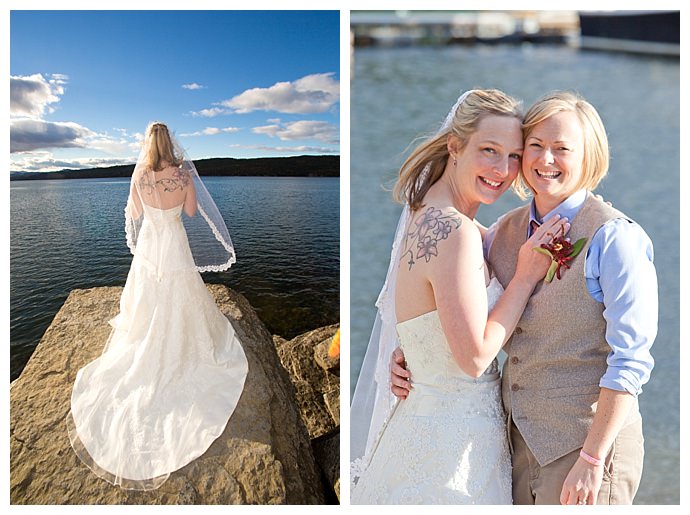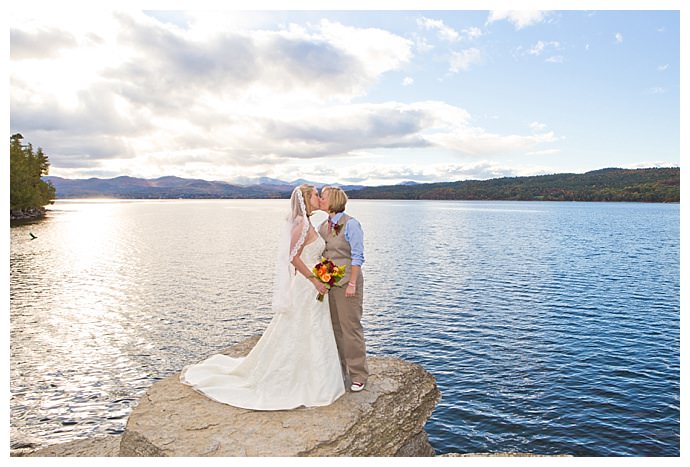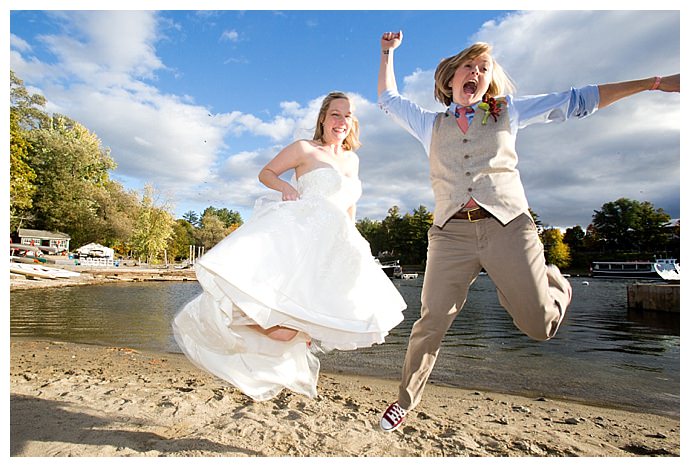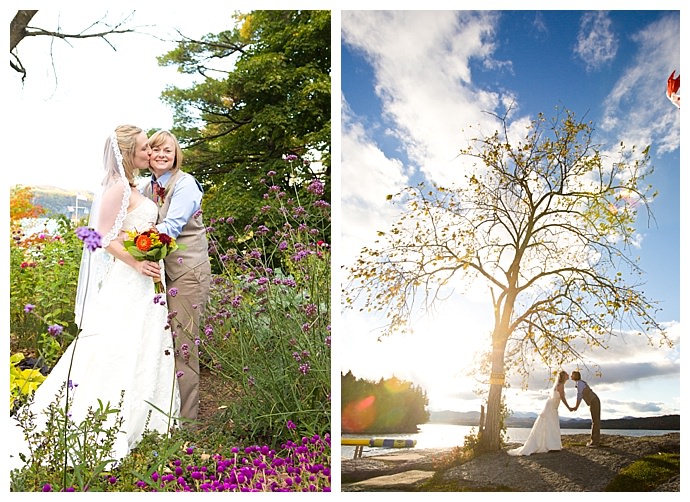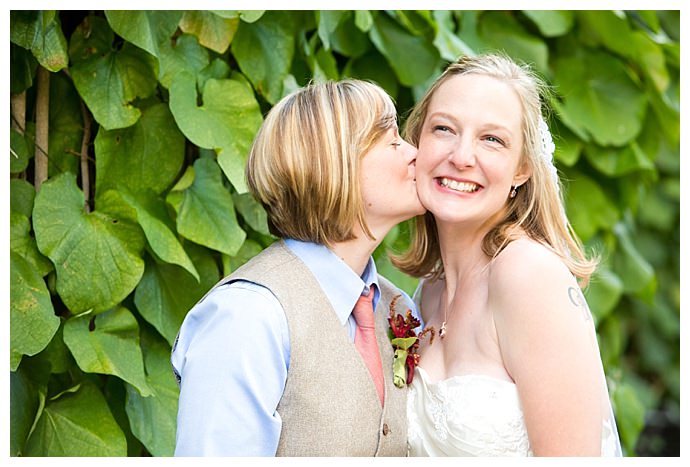 Team of Talents
Venue: Basin Harbor
Photography: Cat Cutillo Photography & Video
Officiant: Kathryn Blume
Wedding Suit: Men's Warehouse