By Shannen Hofheimer | Photography by Jennifer Corbin Photography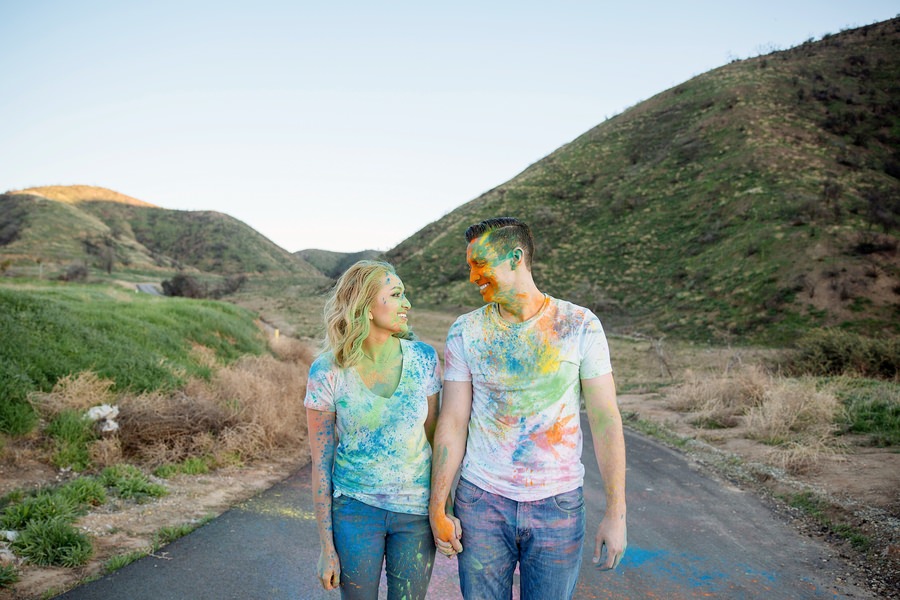 "Now I know what yellow tastes like," Kyle exclaimed as Britney pelted him with a fistful of colored powder. These color war engagement photos candidly capture this couple "fighting" but with smiles from ear to ear. Inspired by their participation in a previous 5K color run and a spot-on suggestion from Jennifer Corbin Photography, this couple couldn't wait to get down and dirty. Although the picturesque California mountains in the background are quite breathtaking, they pale in comparison to the vibrant, overjoyed soonlyweds, who look like walking paintings themselves.
The Love Story
Despite her sister's good-humored warning to steer clear of Kyle, Britney couldn't help but feel a connection when she first laid eyes on him at a house party. Needless to say, Kyle's lighthearted reputation of being somewhat of a flirt quickly dissipated once he realized he had met his soul mate. For Britney, it was evident that Kyle was indeed The One when she realized their values were perfectly aligned. "We were having a conversation about what we pictured in our future: work, kids and marriage. I realized that I was picturing all those things with him," the bride-to-be exclaims. "We were passing notes in class, and she wanted to play 20 questions," Kyle reminisces of his romantic epiphany. "I had agreed, and the first question I asked was if she wanted to kiss me. She asked if she had to be honest and I could see her blushing. When I got the note back, she had said yes."
In October 2011, Universal Studios worked its "movie magic" to conjure up a lifelong romance…but there are no special effects needed when it comes to this couple. Sharing their first date at Hollywood Horror Nights, Britney and Kyle discovered that there's no better time to develop a budding romance than when you're clutching one another for dear life out of pure theme park terror.
The Proposal
Less than six months after their date at Universal, Kyle proposed to Britney, paying homage to their first date. "We had planned to go to Six Flags with our families and I wanted to keep the theme park tradition going. When we got there, I had separated from the group to talk to one of the caricature artists about the proposal. I asked him to draw us as a caricature with her wearing a ring on her finger. I was incredibly nervous the whole day, as I'm sure she could tell. It took quite a bit of convincing her to get a caricature drawing of us, but now I'm sure she's glad she did it. When he turned the picture around to reveal it to us, I got down on one knee and asked Britney to marry me."
The Ring
"Britney had always said she wanted a single princess cut diamond on a white gold band. So, I went to my uncle's jewelry store and picked out a one-carat princess cut diamond to be put in a four-prong setting in a white gold band. To make it more personaI, I had our first initial engraved on the inner band with our birthstone, an emerald, placed in between."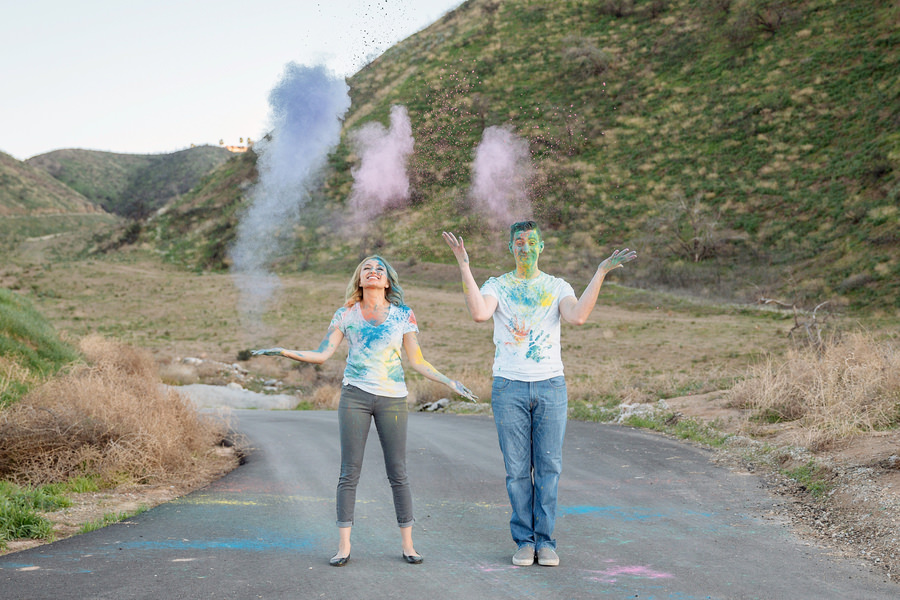 Wedding Date: March 28, 2015