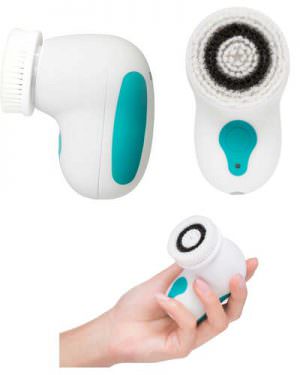 As someone who has personally struggled with acne for years (all types of pimples, scarring, dark marks … the whole shebang), I never stop looking far and wide for great skin care products. At this point in my life (and I won't reveal exactly what point that is, but let's just say my skin is well past the crazy-raging-hormone excuse), I am willing to experiment with any product and keep an open mind. So, I was extremely excited to try the Pulsaderm Buddy Sonic Face Brush. My face is far from being naturally buttery-smooth, so there is nothing it loves more than getting pampered with a good exfoliation.
The objective of the Pulsaderm Buddy is to infiltrate your pores even more deeply with your favorite cleansing product and extract any dirt and oil from the skin. Well, it certainly delivers in those areas.
The first morning I woke up to use the Pulsaderm Buddy, I was extremely eager. I mean, washing my face in the morning is a big incentive for getting out of my comfy bed on any day (that and maybe chocolate chip pancakes), but that morning, my face was feeling especially grimy. Very oily, my complexion looked more uneven than usual so needless to say, I was anticipating the Pulsaderm Buddy coming to the rescue. I started off with the sensitive brush. As soon as I touched my face to rinse away the suds from my cleanser, I was shocked at how silky smooth it felt. Not only was I startled by the smoothness, but the stark-white, brand spankin' new brush became noticeably darker with those gross oils it extracted from my face.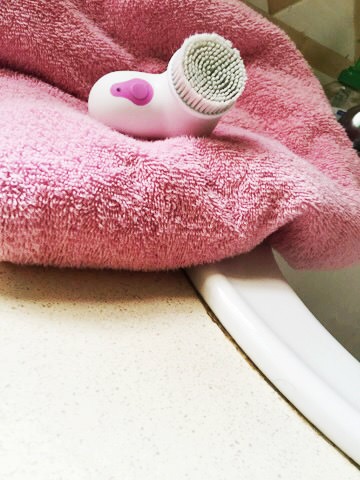 Now, I really am not just saying this to say it (and I am trying to find an eloquent way to do so), but let's just say that "things" began to dry up. Instantly. That being said, you really do need to make sure you moisturize after using the Pulsaderm Buddy. It's true that your skin does need its natural oils, so if it feels too dried out, it will produce even more oil to compensate, leading to even more pimples, it's just a vicious cycle. So in short, moisturize folks!
My skin is extremely sensitive, so I just stuck with the sensitive brush for about a week (they give you two — a sensitive brush, plus a more intense brush). The Pulsaderm Buddy did continue to deliver, extracting the oils and leaving everything feeling smooth and tingly, but my skin specifically is extremely sensitive and gets irritated easily. The more I do to it, the more it kind of goes haywire (hence why I am forever searching for the ideal skin care regimen). I did follow all the directions that the Pulsaderm Buddy offered, but noticed little pimples started to sprout up. Not really the big, cystic intense ones that I'm used to dealing with, but ones that let me know, hey, maybe this product was still a little too intense for the plight that is my face. Perhaps the Super Sensitive brush head (sold in sets of two for $22) would be a better option for me (in my case, the more gentle the product, the better). However, that's not to say that this would happen to everyone — my face is sort of an exception to a lot of rules.
Aside from the benefits of the product, the Pulsaderm Buddy is very cute and comes in a variety of colors (can an exfoliating brush be cute? I think so). It's small, compact and easy to assemble plus it comes in a great makeup bag that can be used for whatever you want it to be used for). If you're going on your honeymoon (or just a romantic getaway with your babe) and want to make sure your face is staying smooth and even while you're lounging with frothy cocktail in hand, I'd definitely add this to your suitcase!
**Editor's Note: We were given the Pulsaderm Buddy for review but the opinions within this post are our own. 
 By Shannen Hofheimer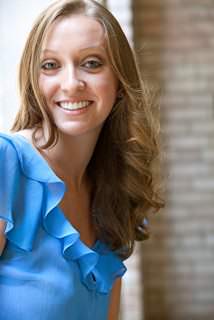 With a degree in Vocal Performance from The Hartt School of Music, Shannen is always seeking to infuse her greatest passions together: music, theatre, love, food and writing. She has always been intrigued by human interaction and what ignites that initial, very special spark between two people. Coffee is just as vital to her as water, and her closet is saturated with leopard print clothing and accessories.