The city of San Francisco is intertwined with Mike and Leona's love story, so when they were thinking about where to get their engagement photos taken, they wanted to incorporate the places that held most of their memories. Stella Yang Photography beautifully captured the glowing soonlyweds at Baker Beach along the South Bay and in their tiny apartment for this candid lifestyle engagement shoot.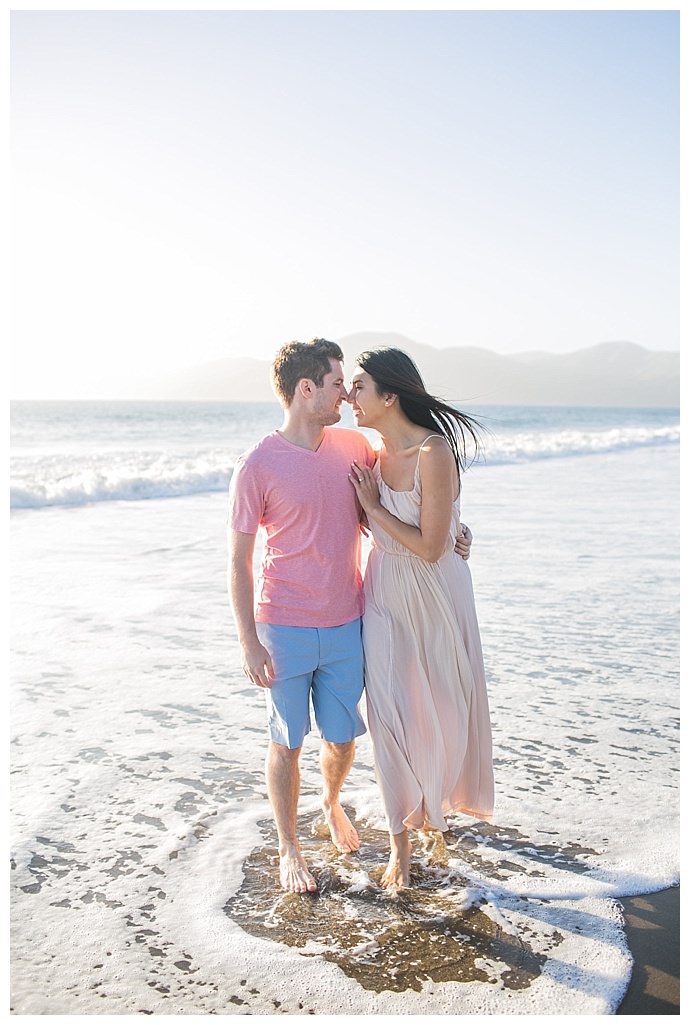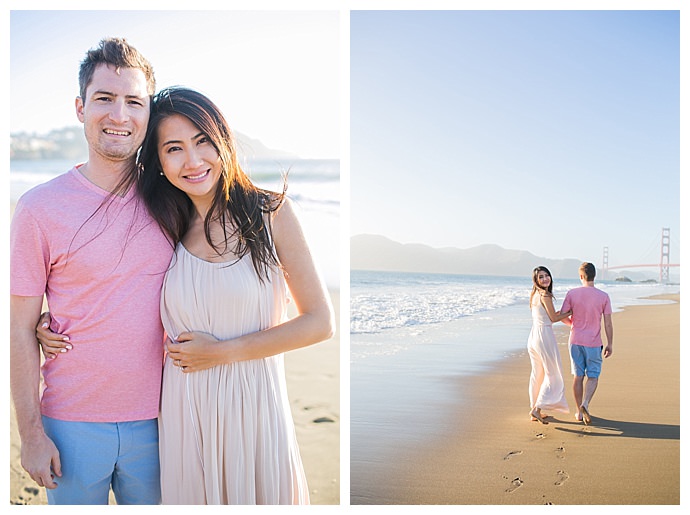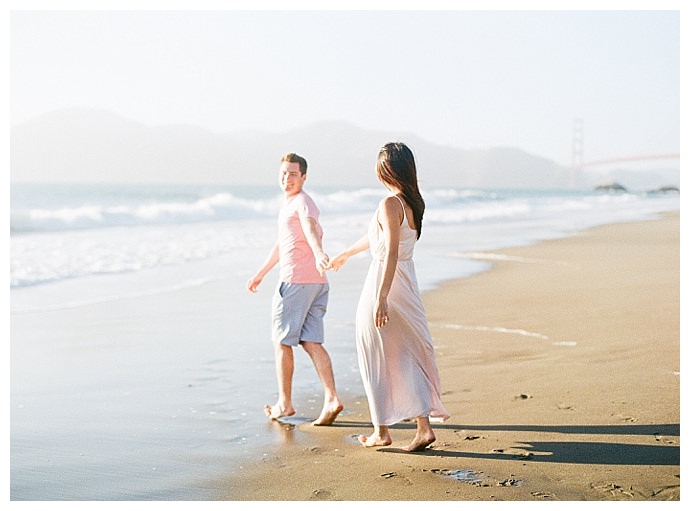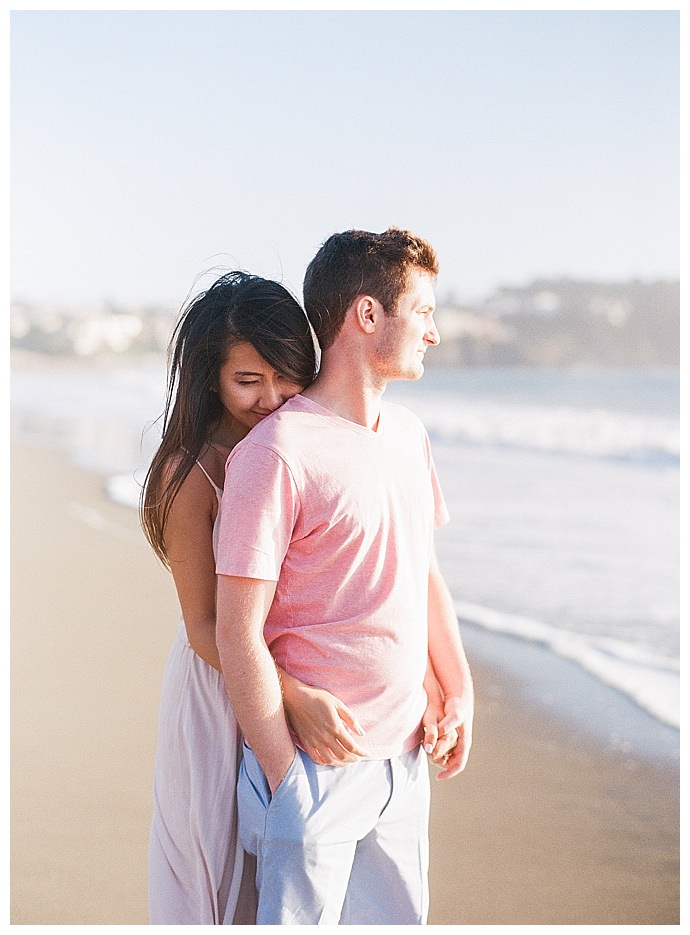 The Love Story
Mike and Leona were both working in the accounting department for MuleSoft in San Francisco when they caught each other's eye. They started dating, and after their first trip to Tokyo, Leona realized Mike was something special. It was Mike's first time visiting Tokyo, but Leona caught the flu and was in bed for most of the trip, and Mike was by her side the entire time. "He didn't really see Tokyo much for his first time traveling there," Leona says. But the way he took care of her made her realize that he was the one she wanted to spend the rest of her life with.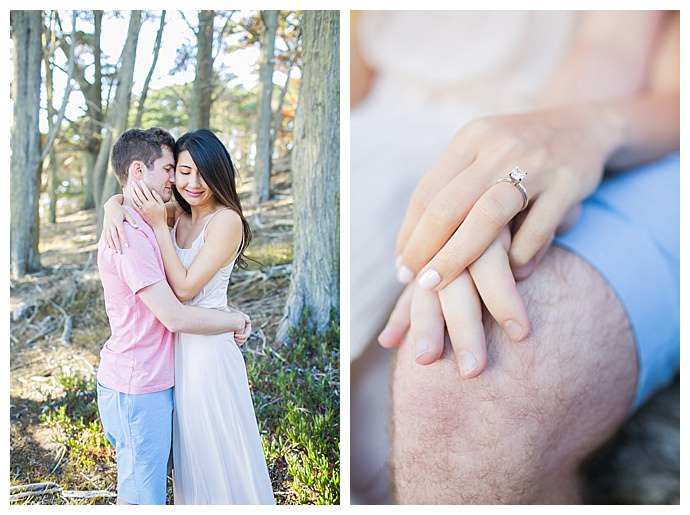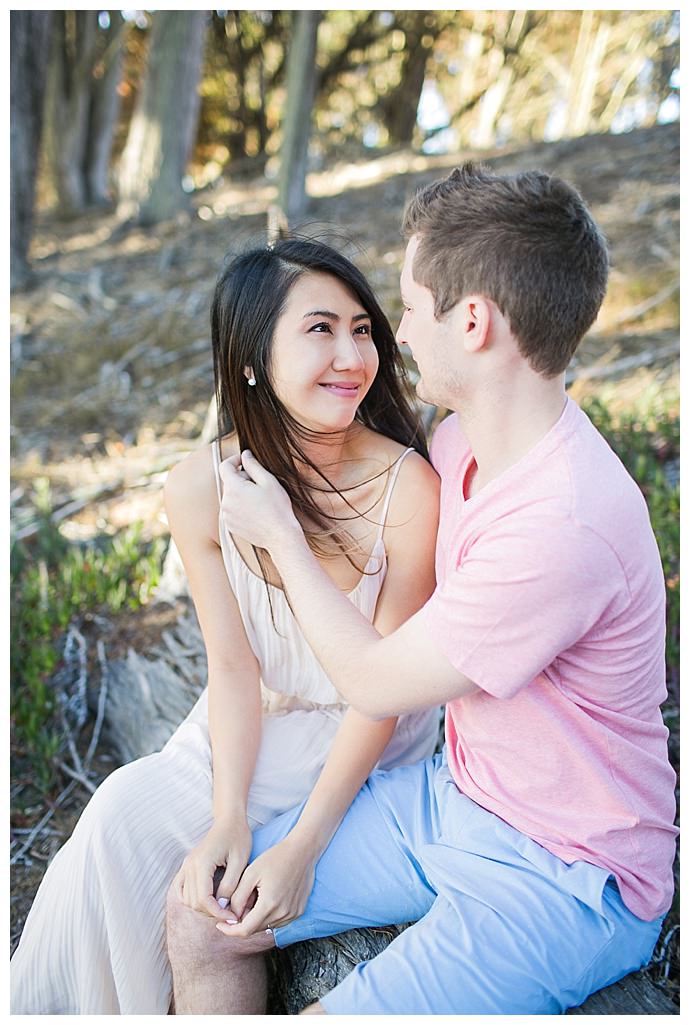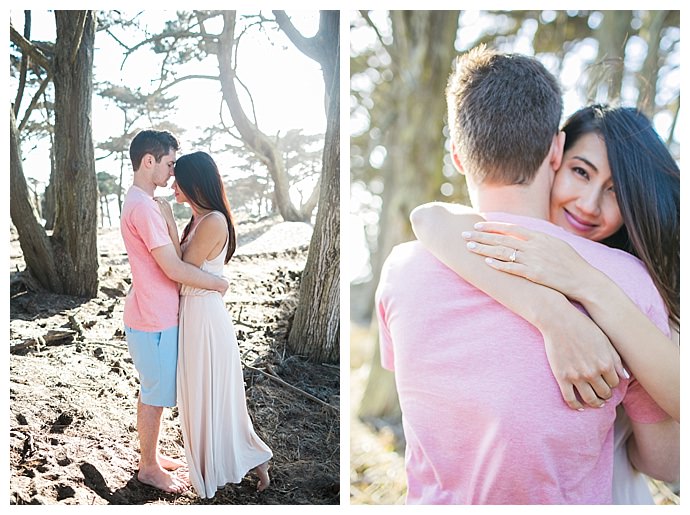 The Proposal
To celebrate their two-year anniversary, Mike planned a trip to Half Moon Bay where he could propose on the scenic lawn in front of the Ritz Carlton with the Pacific Ocean in the distance. And even though heavy rain was pouring from the sky and harsh winds nearly swept them off their feet, Mike didn't deter from his plan. And when he got down on one knee, Leona could only respond with," Are you serious?" Of course, she said yes, and they rushed back inside to dry off.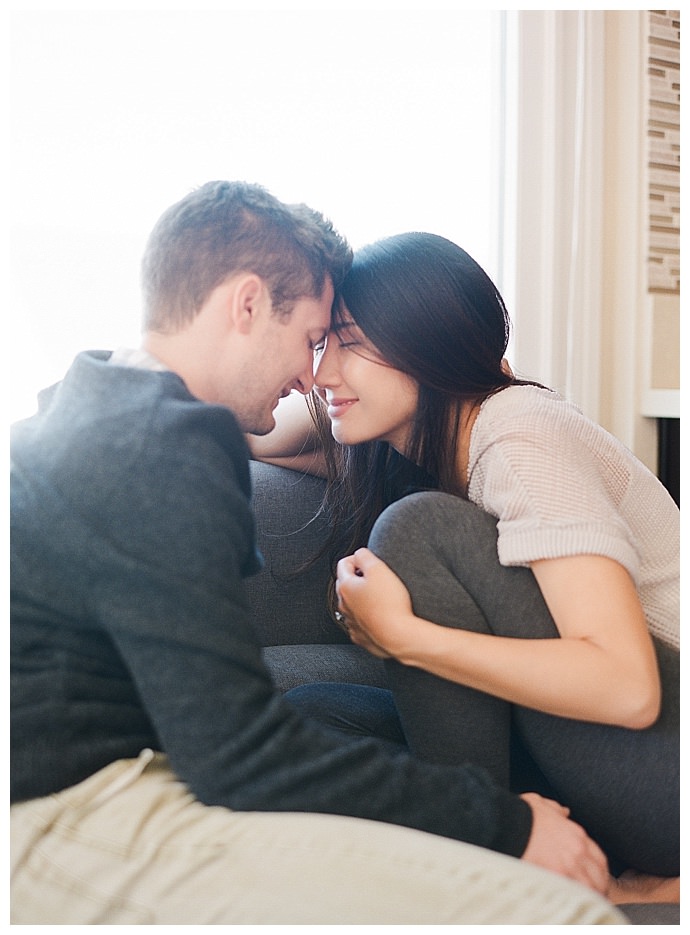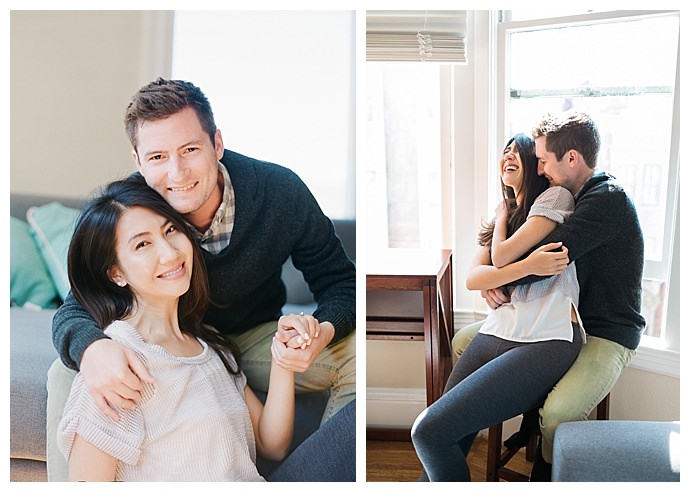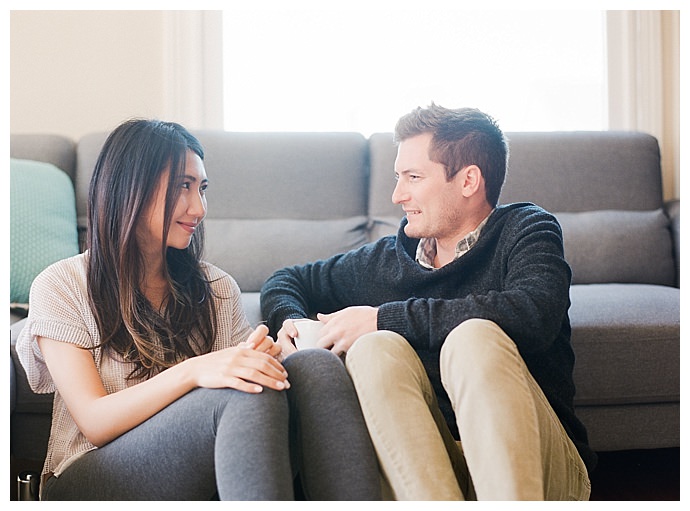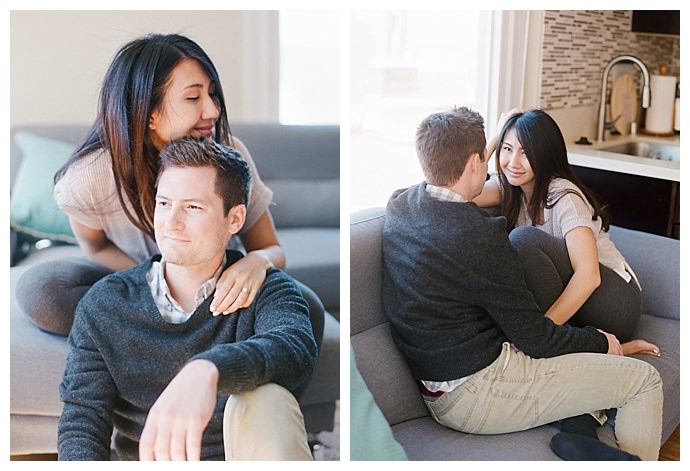 Memorable Moment
"It was one of the most heavy raining, windy and flooding days in 2016 at Half Moon Bay," Leona says. "Everyone was inside the Ritz Carlton, and we were outside on the lawn. Of course, we almost blew away."