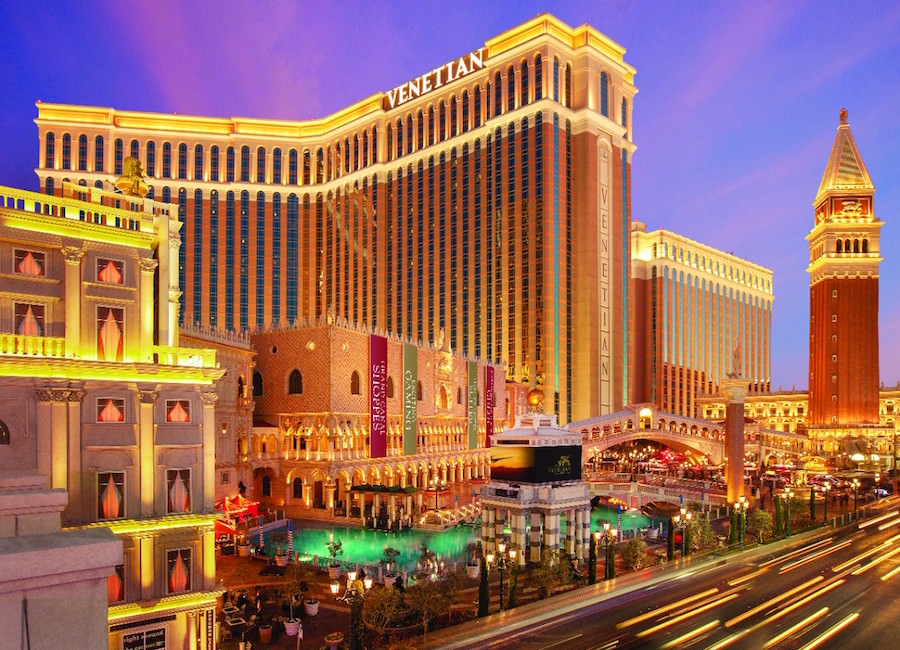 On a recent trip to Las Vegas for a conference, a few of us Aisle Society bloggers had the opportunity to stay at The Venetian, a luxury Italian-themed hotel right on The Strip. We had the opportunity to tour and experience the property along with their sister hotel, The Palazzo, and learn all about their offerings.
I was so impressed by the amenities and experiences, and how it nicely it translated for proposals, bach parties, weddings and honeymoons. So much to do and see, without even having to leave the property!
For the Proposal
Is there anything more romantic than a gondola ride? How about a private gondola ride for two, floating down a picturesque scene straight out of Venice as the gondolier serenades you? You glide down the Grand Canal in an authentic Venice gondola, under bridges and through the bustling square, creating an experience that you'll never forget. Oh, and The Venetian ups the romance ante even more with a "Will You Marry Me" projected into their sky ceiling! I'm willing to place a Vegas bet that no one has ever said no to that!
For the Bach Party
Bach party in Vegas … groundbreaking, right? Well, I want to skip over the obvious and tell you about some of the other bach party-friendly details and offerings at The Venetian/Palazzo property. Their standard rooms are the only standards on The Strip that are actual suites. Each come with their own lounge area (perfect for girlie chats over champagne!) and a huge bathroom, making it easy to share and get ready together. Upon arrival, we were greeted with a sweet treat in our rooms — a shoe made entirely of chocolate (see photo above)! How fun would that be to kick off the bachelorette party vibe? And they have cigar versions for those who prefer their chocolate in a more masculine form.
You absolutely have to spend time at the Canyon Ranch Spa, located onsite at The Venetian/Palazzo property. It's actually one of the largest spas in the world and has more than 150 services and 90 treatment rooms ranging from a collection of European-style thermal cabins and aquatherapy environments to relaxation rooms and a salt grotto. They even have a special Girlfriends Getaway package.
For the Wedding
Aesthetically speaking, no other Las Vegas property holds a candle to the luxury at The Venetian. The decor alone features hand-painted ceilings, lush Italian Garden landscapes and grand, marble columns. Whether you want to do a romantic elopement or have a 150-person guest list, The Venetian can make it happen in a variety of settings: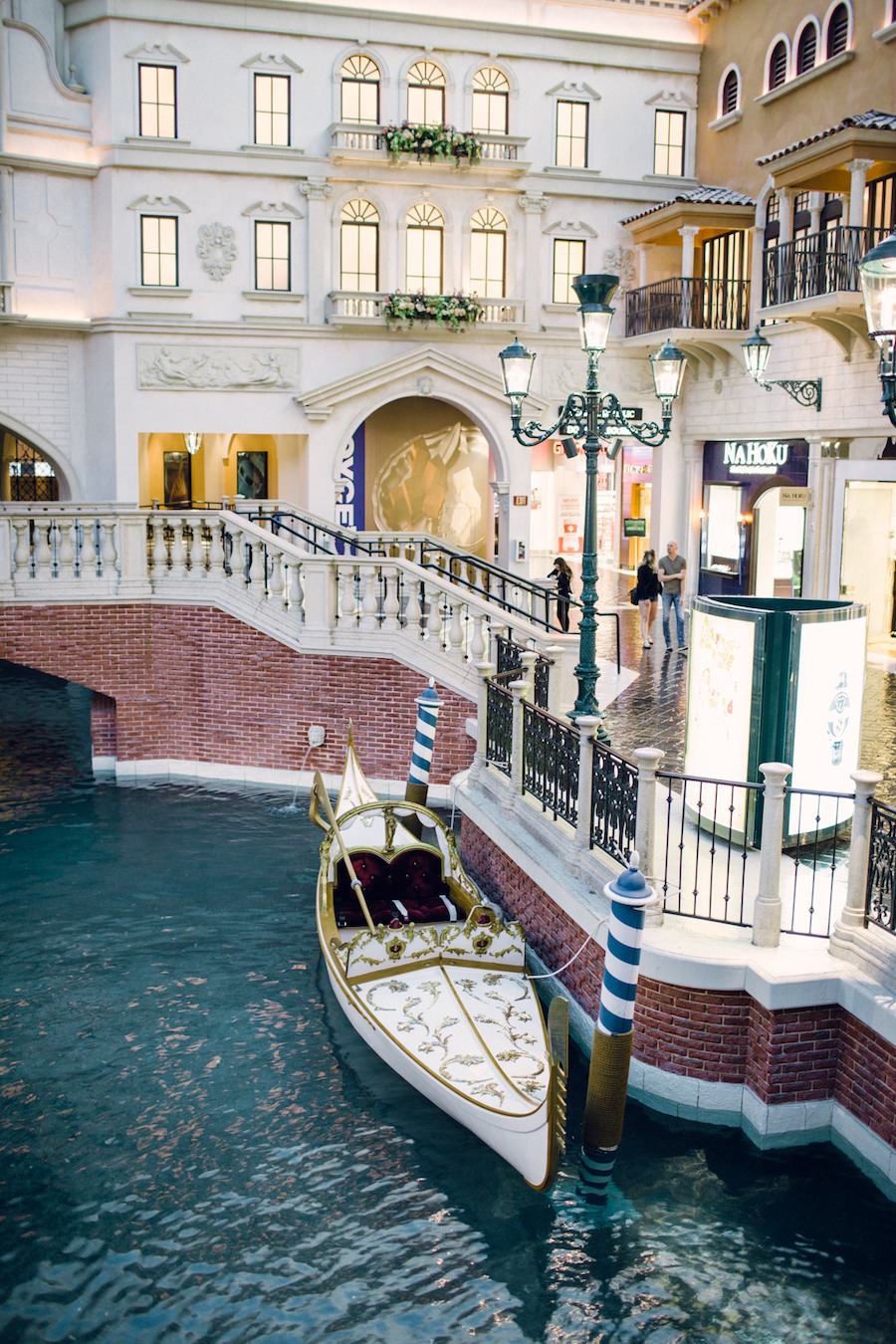 Signature White Wedding Gondola: Remember that gondola ride we mentioned above? Should you so desire, you can actually exchange vows while gliding down the Grand Canal on a specially designed gondola. This package is perfect for the couple that wants an intimate ceremony, just for two.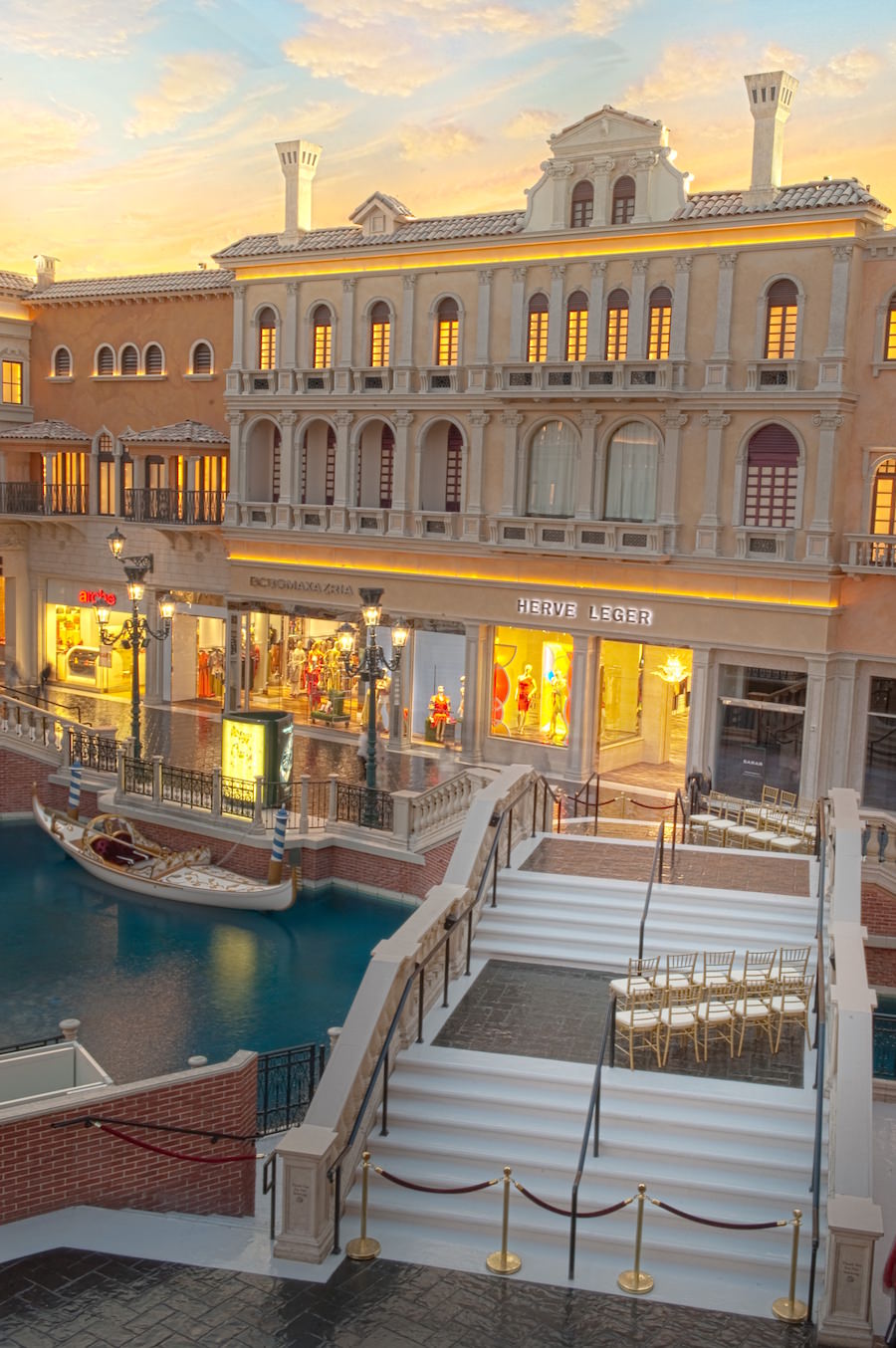 Wedding Bridge: Celebrate your love with a kiss on a bridge that overlooks the Grand Canal amid the sights and sounds of the bustling St. Mark's Square. Take in the open-air setting that's filled with singing gondoliers, one-of-a-kind boutiques and courtyard cafés. This is the ideal location for anyone who wants to share their special day with up to 20 guests.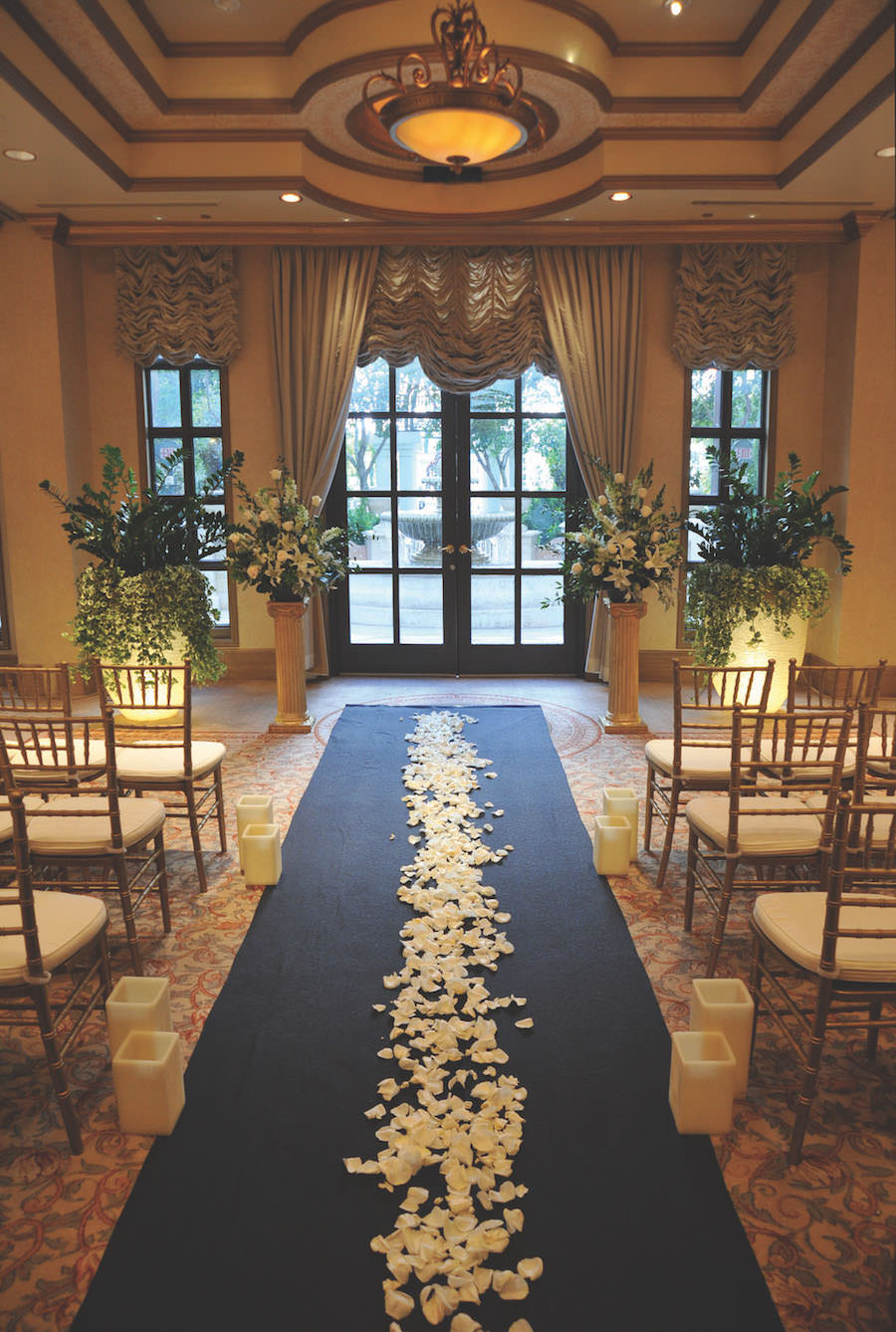 Wedding Chapel: Their three chapels look out over the pool deck and lush gardens Our wedding chapel truly captures the romance of Venice with breathtaking views of the Venezia pool deck and its lush gardens. Each accommodates up to 50 guests, or all three chapels can be combined to provide seating for up to 150 guests.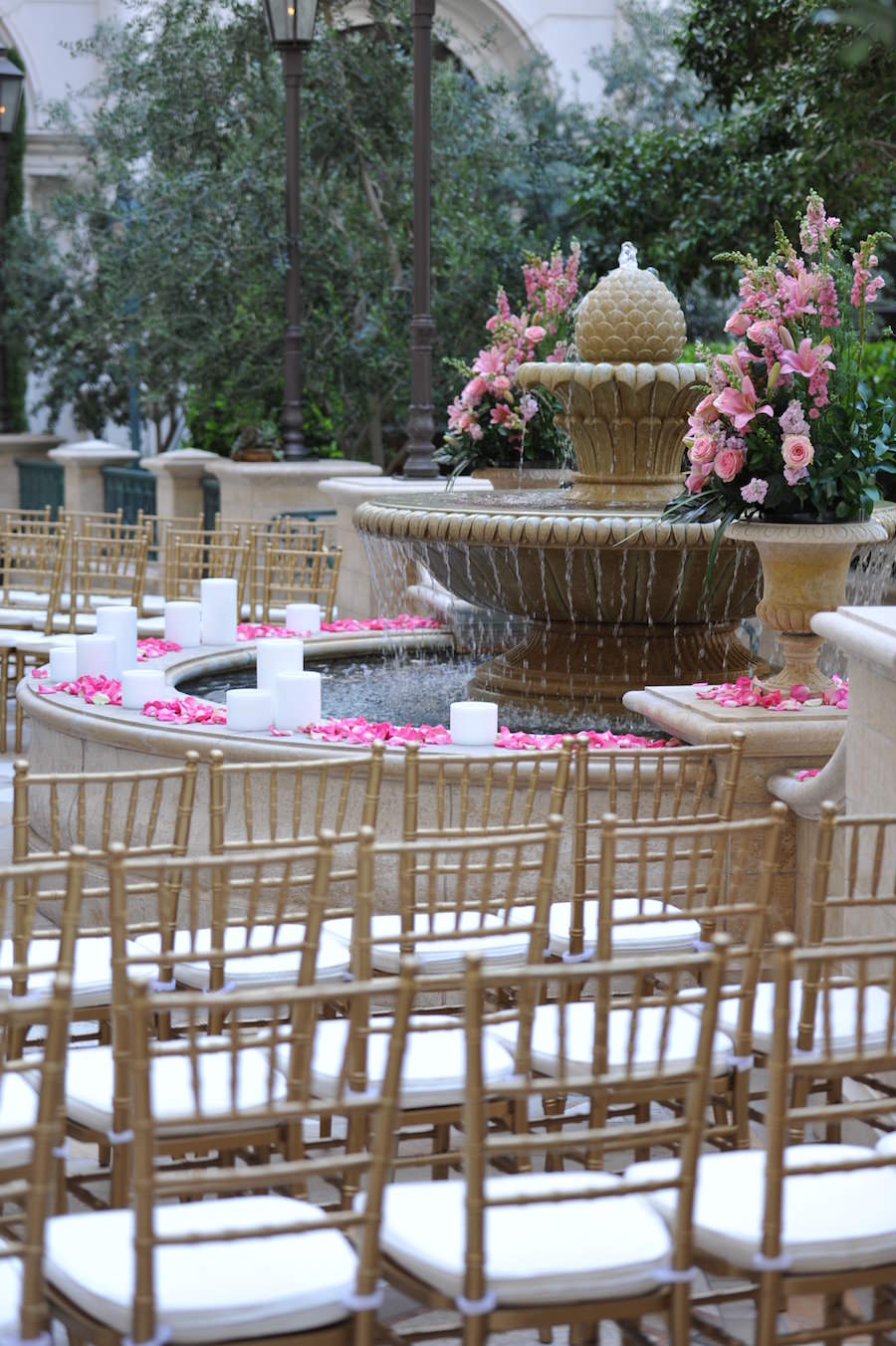 Wedding Terrace: The ceremony takes place right in front of the garden's fountains, creating a gorgeous backdrop for your I Dos.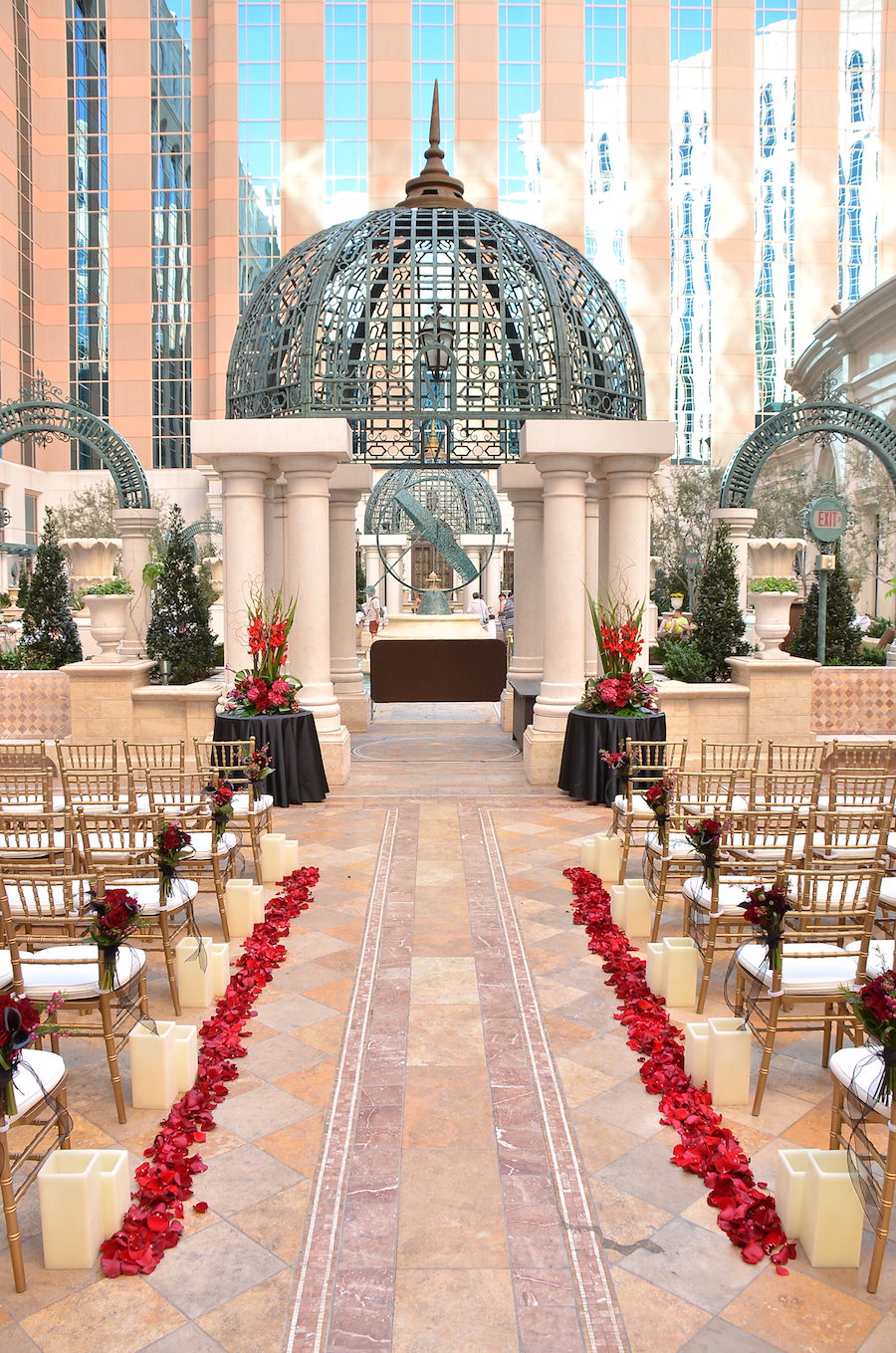 Venezia Courtyard : Surrounded by the lush gardens of the pool deck, and with the tranquil sounds of the fountain, the Venezia Courtyard is the property's premier outdoor venue and can accommodate up to 100 guests.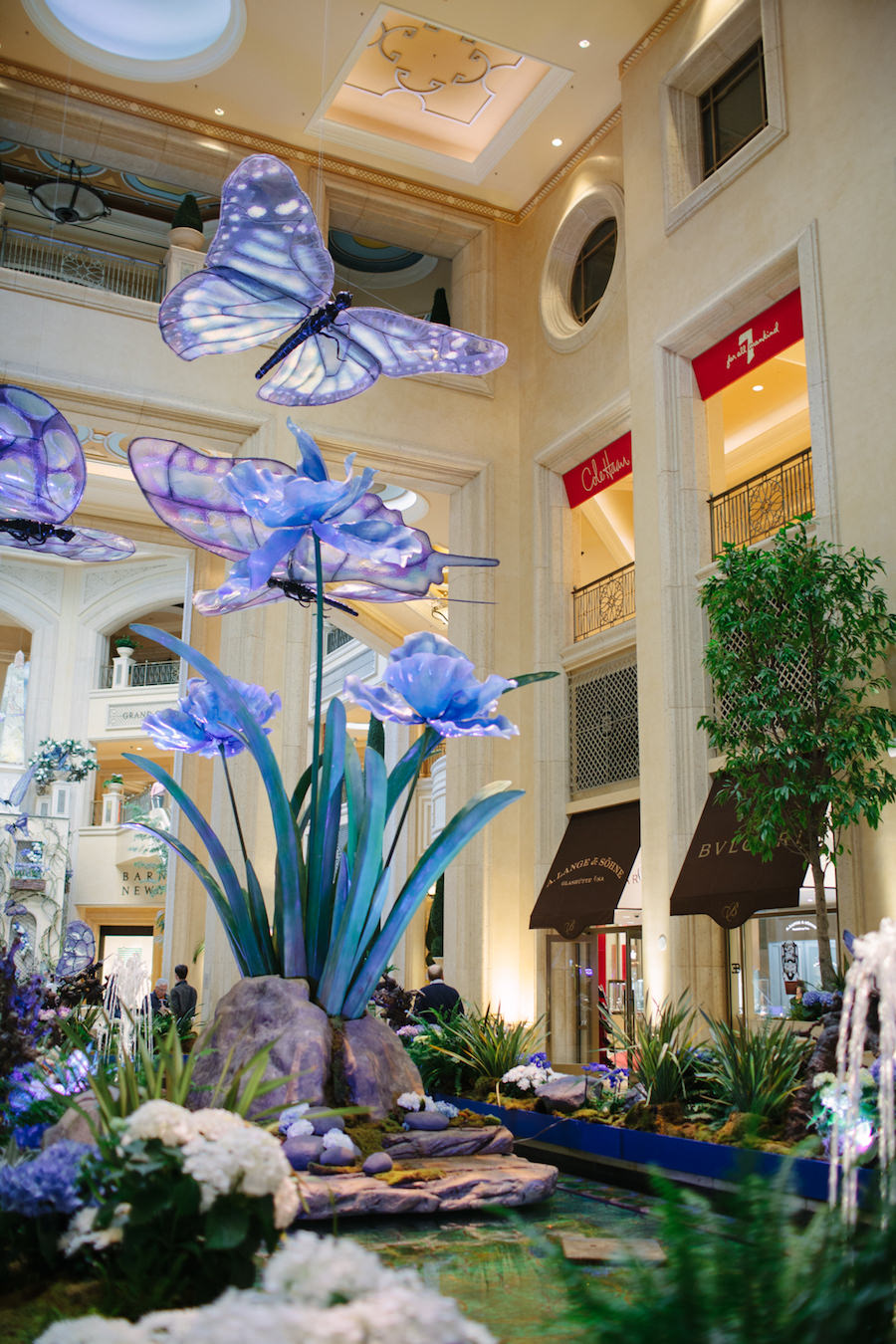 Palazzo Waterfall : Situated in the Atrium of the Grand Canal Shoppes on the casino level, this over-the-top location changes with the seasons and makes for a beautifully picturesque setting for photographs. The location accommodates up to 80 guests.
For the Honeymoon
We've already covered the amazing spa (which has couples packages!) and romantic gondola rides, both are perfect for honeymoon itineraries. Another aspect of The Venetian and Palazzo's offerings that stood out to me was their restaurant scene. Celebrity chefs Emeril Lagasse, Mario Batali, Wolfgang Puck, Daniel Boulud, Buddy Valastro and Thomas Keller all have restaurants within the walls, making the property nothing short of a foodie heaven. Full disclosure: during our dinner at Buddy V's, several of us proclaimed it as one of the best dining experiences we've ever had.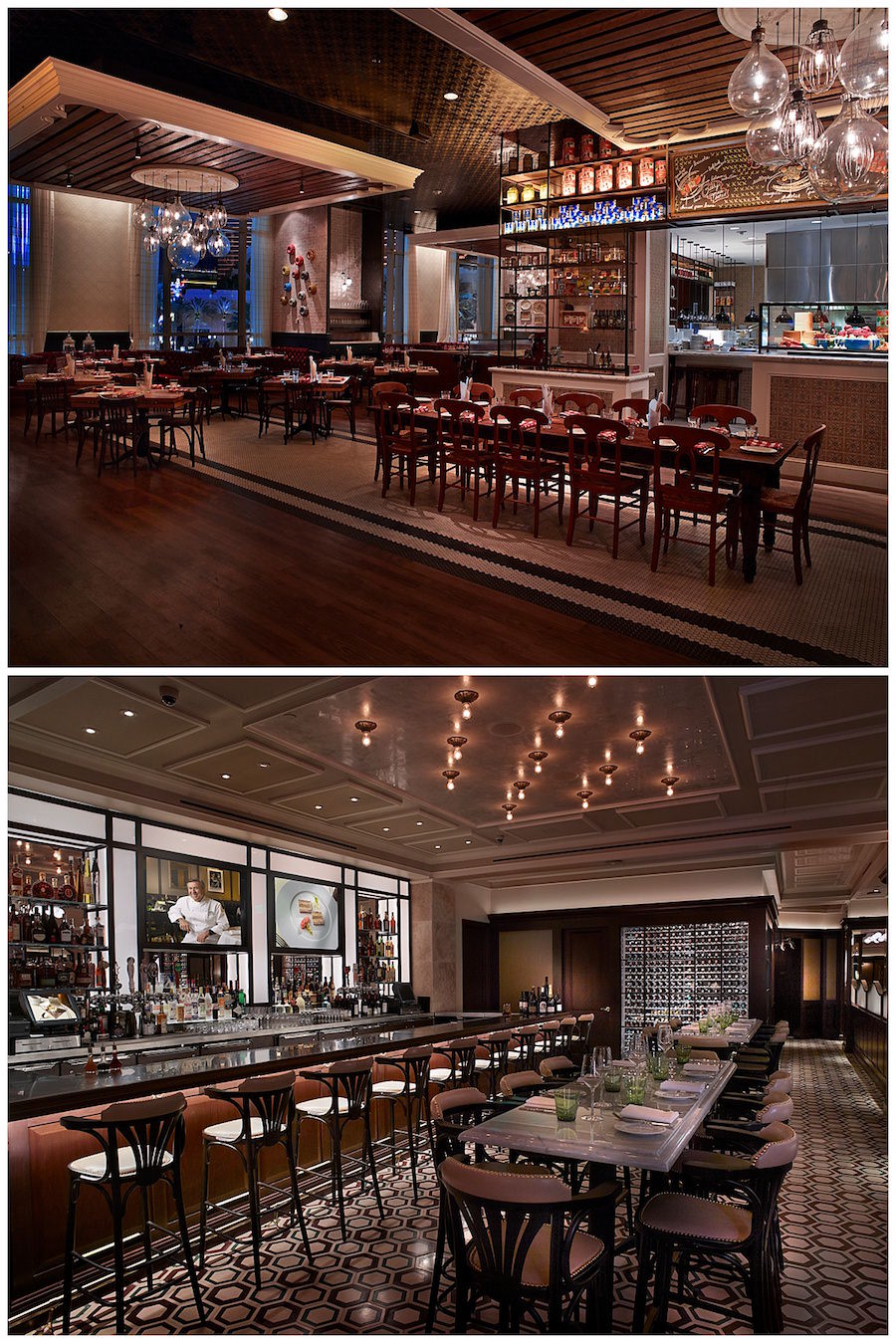 Photo credits: Aisle Society and The Venetian Las Vegas