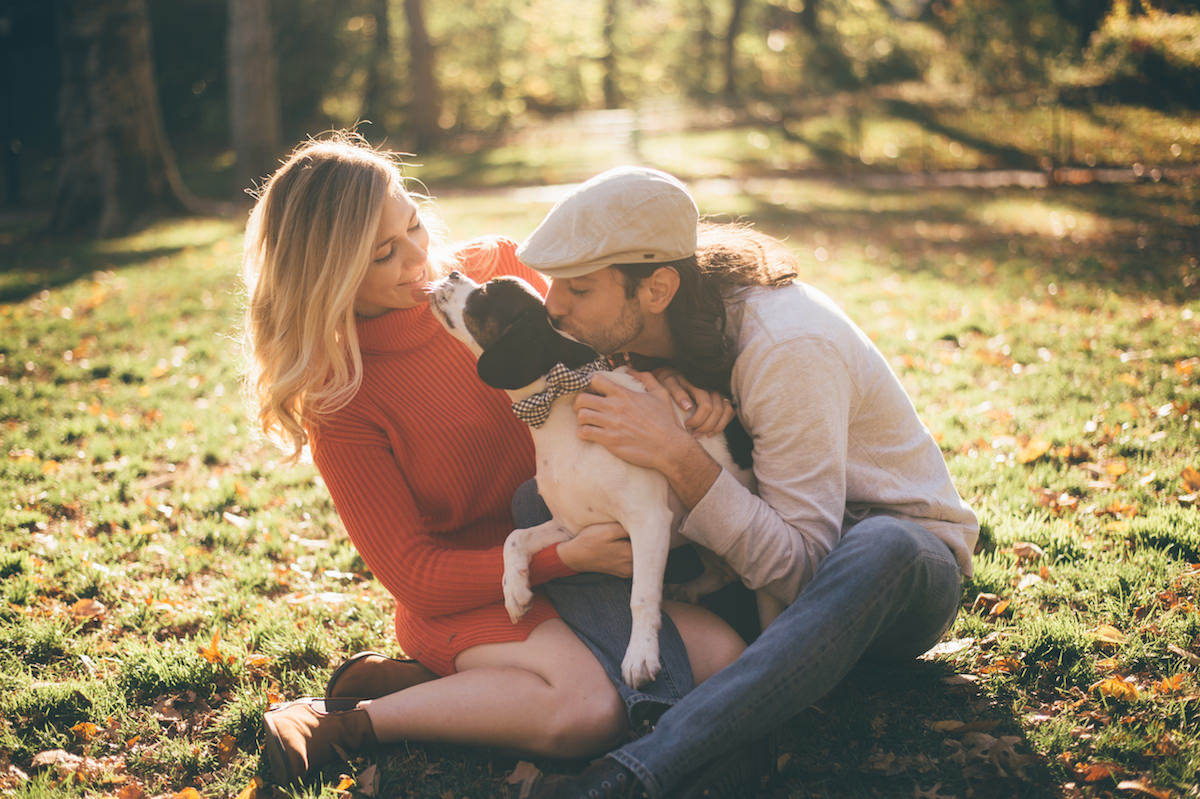 Full disclosure, I'm an absolute sucker for having fur babies in engagement shoots, so when Bryan Sargent Photography shared Victoria and Zac's Central Park e-sesh with me, I immediately swooned over their pup, Simon. But what really stands out to me is the way that these two lovebirds are clearly made for each other. Bryan caught so many relaxed shots and their genuine smiles and laughter just bounce off of the page. And, okay, we're kind of obsessed with Simon, too!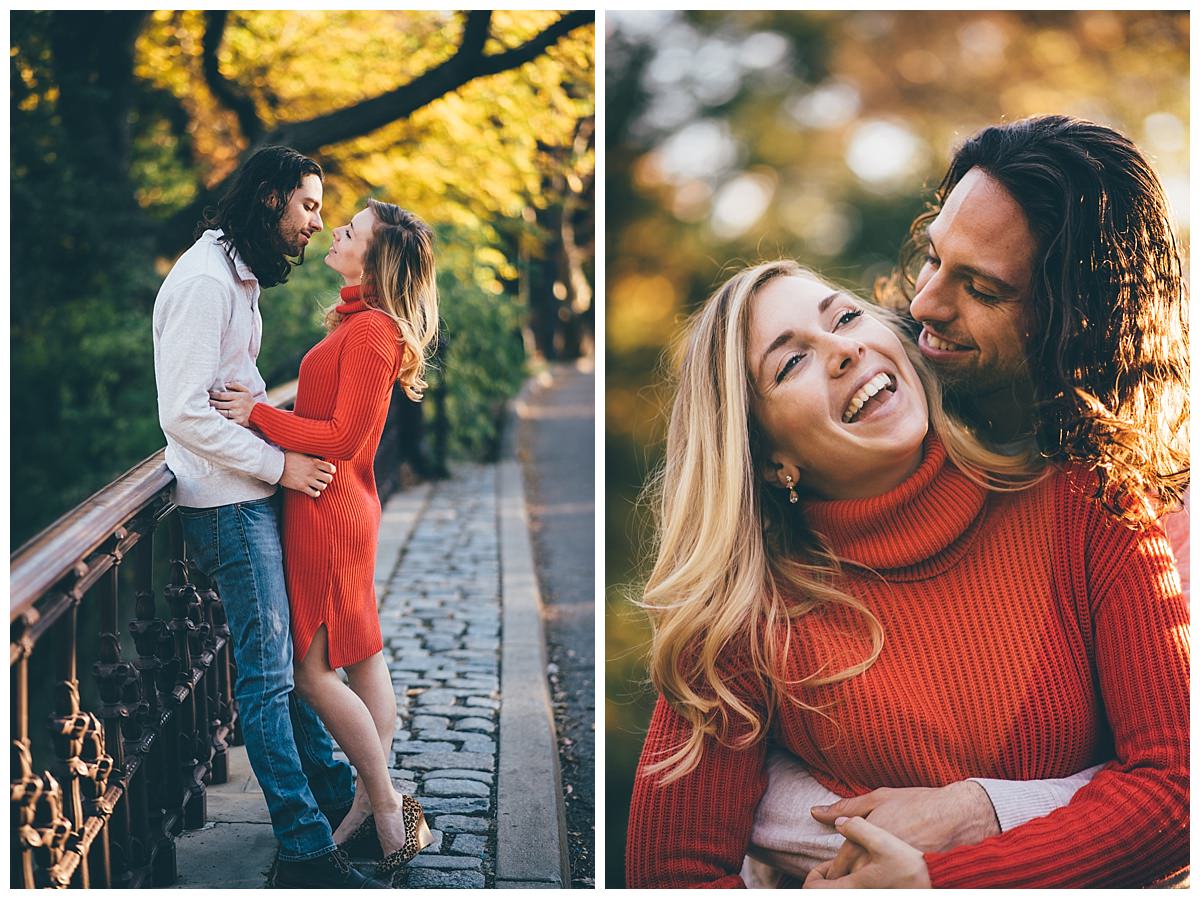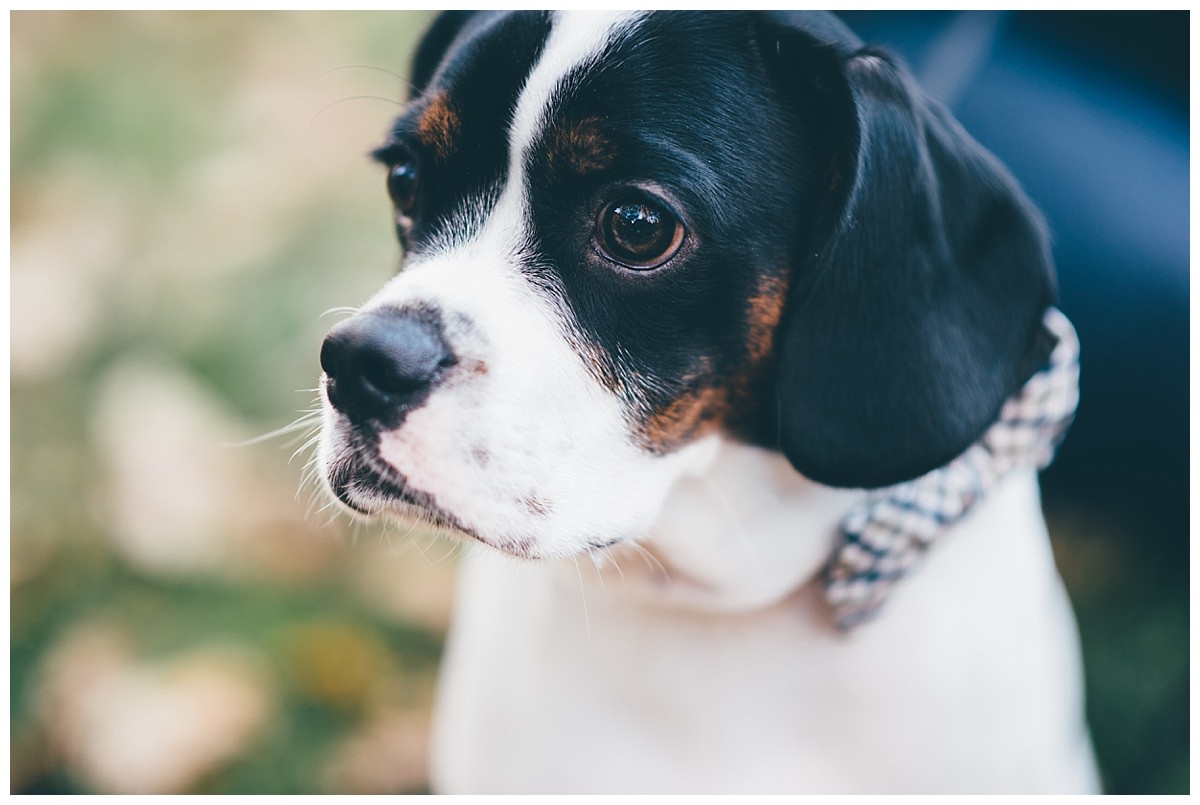 The Love Story
Zach was in a play that Victoria went to see and, being friends with the playwright, she joined the cast and crew afterwards at a bar. Zac confidently approached her and struck up conversation while stealing some of her french fries. A week later they went on their first date. "It was my birthday and he showed up in a cute gray beanie and a bouquet of flowers," reminisces Victoria. "We have been dating ever since."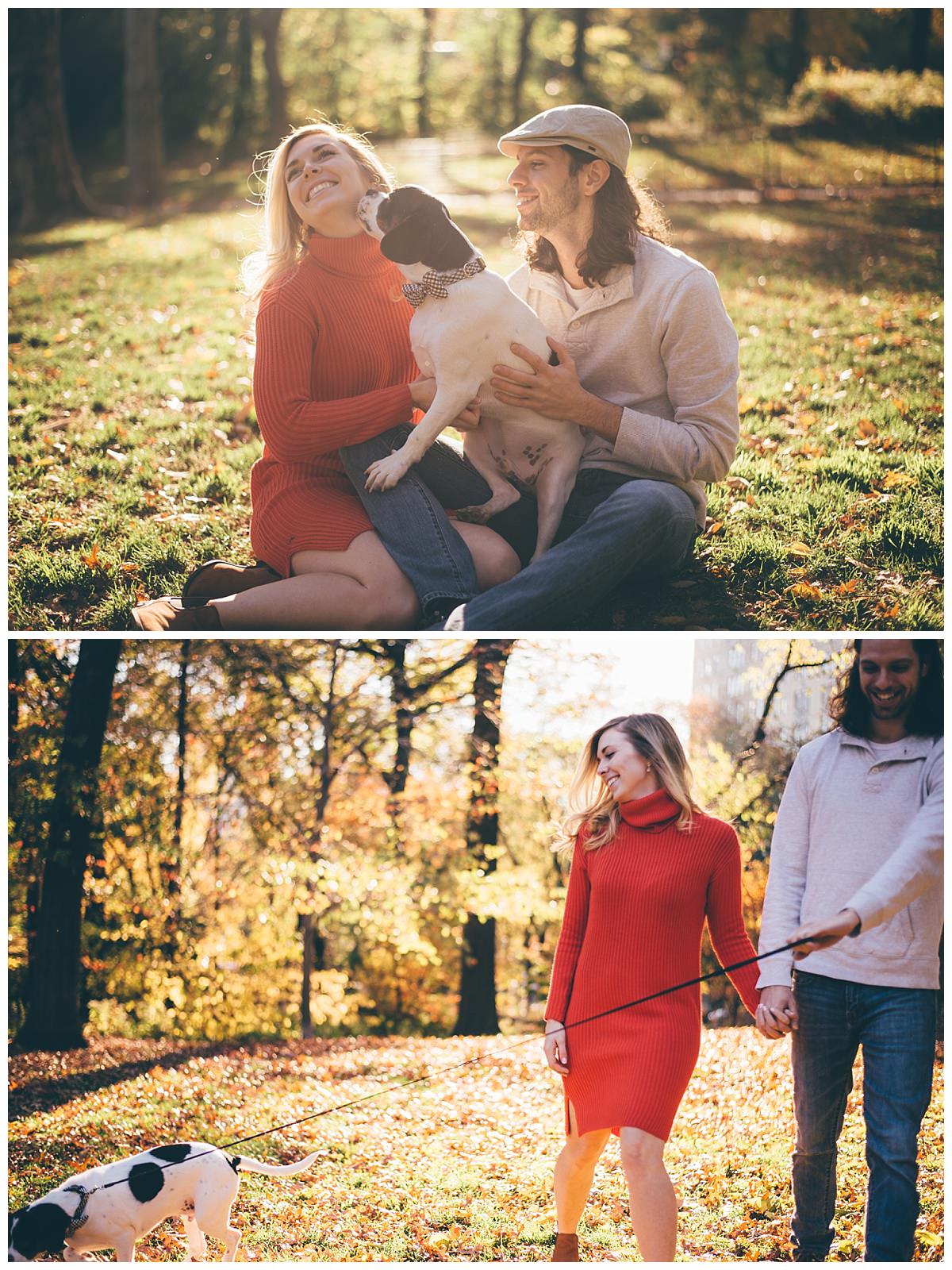 The Proposal
After spending the day out on the Rockaway beaches in Queens, N.Y., they packed up and started heading back for dinner when Zac suddenly stopped them and wanted to take a picture on the beach. "I was confused since we had been on the beach all day and I was hungry and wanted to beat the dinner crowd at our favorite taco shack," laughs Victoria. "Zac asked me get off my bike and join him on the beach. It was a beautiful wide stretch of sand that reminded us a lot of our favorite beaches in California. He spoke beautifully from his heart before getting down on one knee. People on the boardwalk clapped and cheered. I called my mom and shared the news, we held hands, and ran down toward the water screaming and laughing. As we biked away we looked back and noticed the clouds had made a heart in the sky."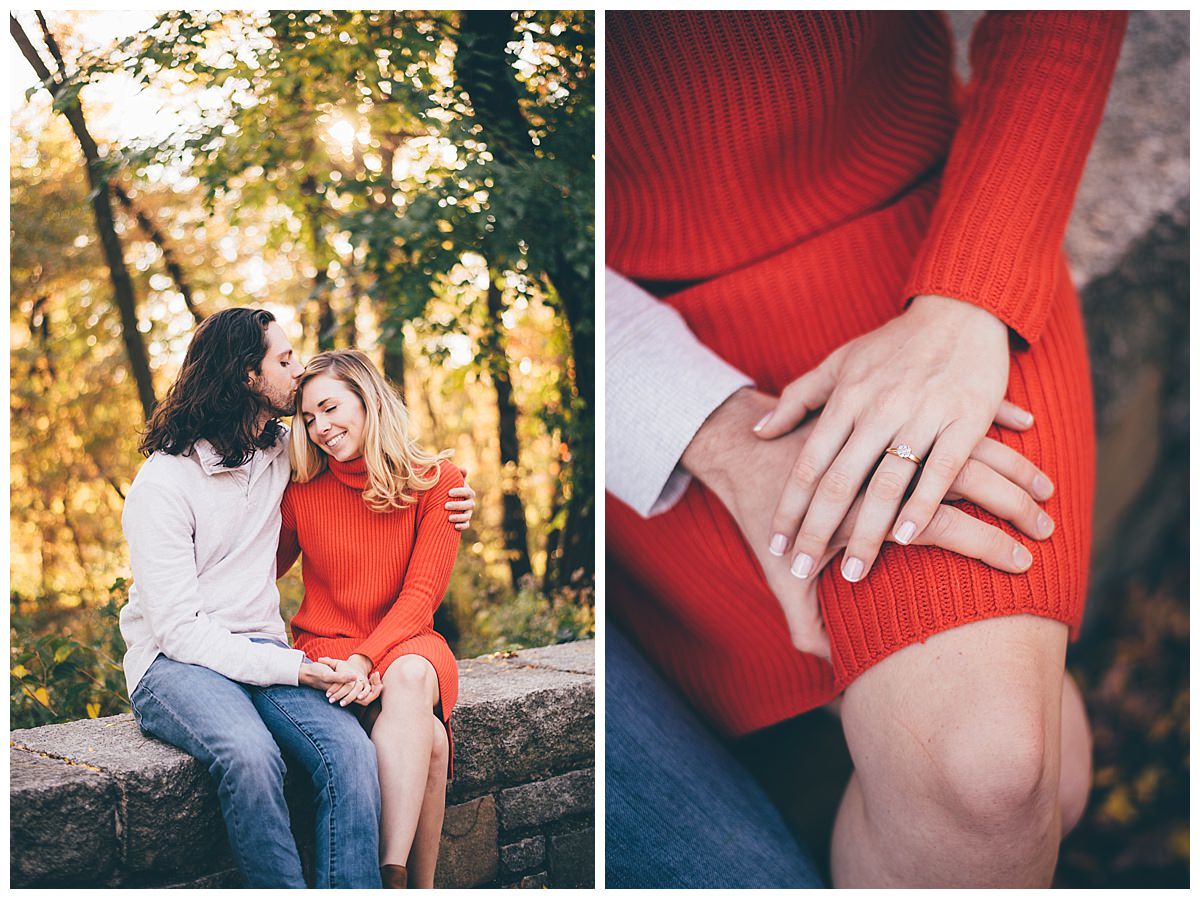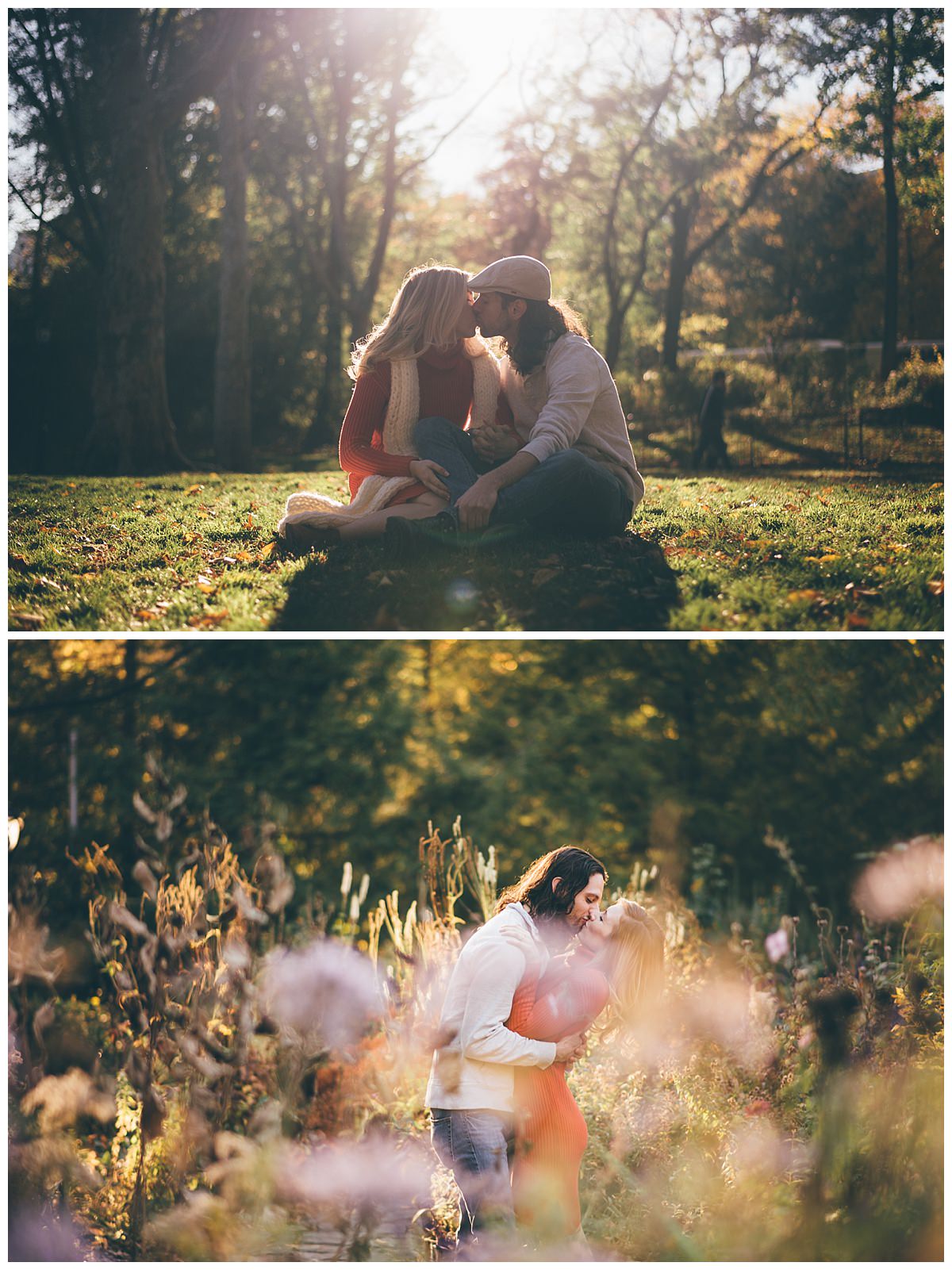 The Ring
"The ring Zac gave me was his great-grandmother Dobson's. The ring has six diamonds surrounding one diamond in the middle in a prong setting. I have always wanted a ring with a pink stone so Zac had my cousin, who's a jeweler, take out the one middle diamond and replace it with a pink sapphire. The diamond he took out of the middle of my ring is now a bezel setting in his band. It means so much to me to be wearing a family heirloom and antique ring, while including my personal style."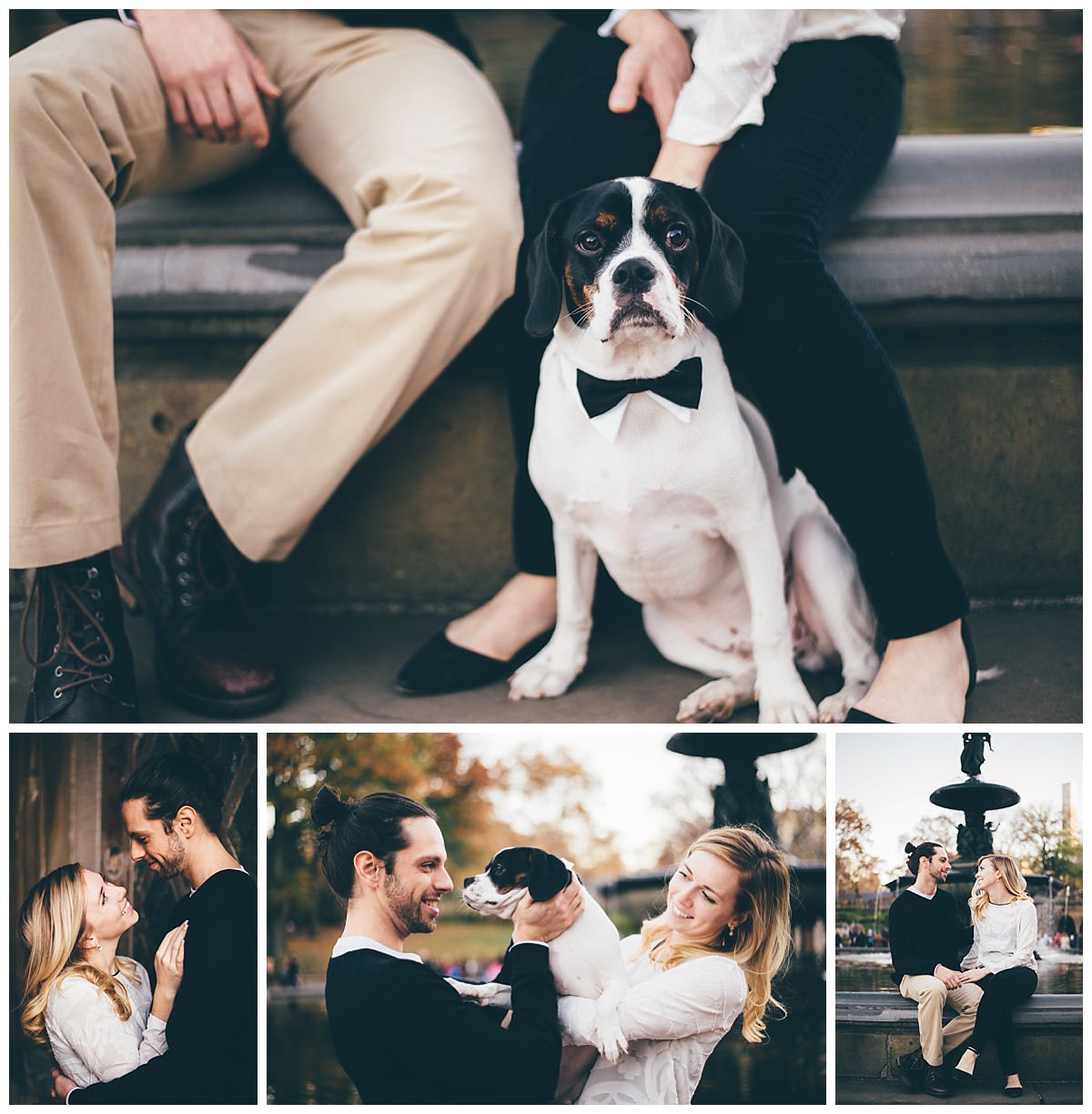 Wedding Date: July 30, 2016
By Brittny Drye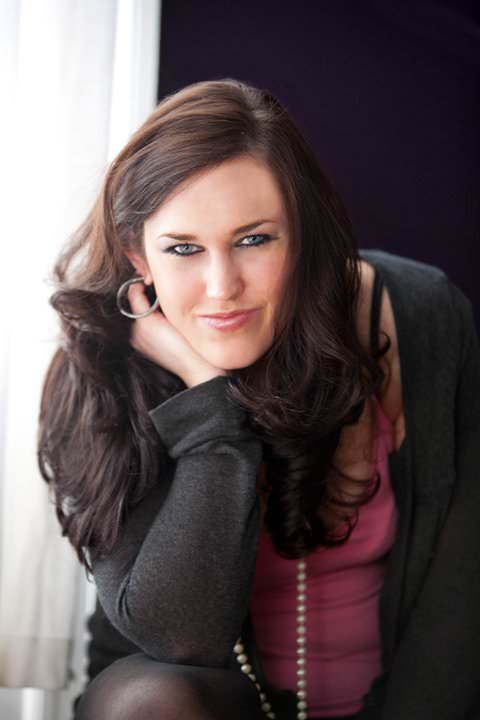 Brittny Drye is the founder and editor-in-chief of Love Inc. magazine. A fierce cheerleader for marriage equality, she launched loveincmag.com in 2013 as a way to to celebrate both straight and same-sex love, equally. She lives in New York City with her husband and their cat, Scout.