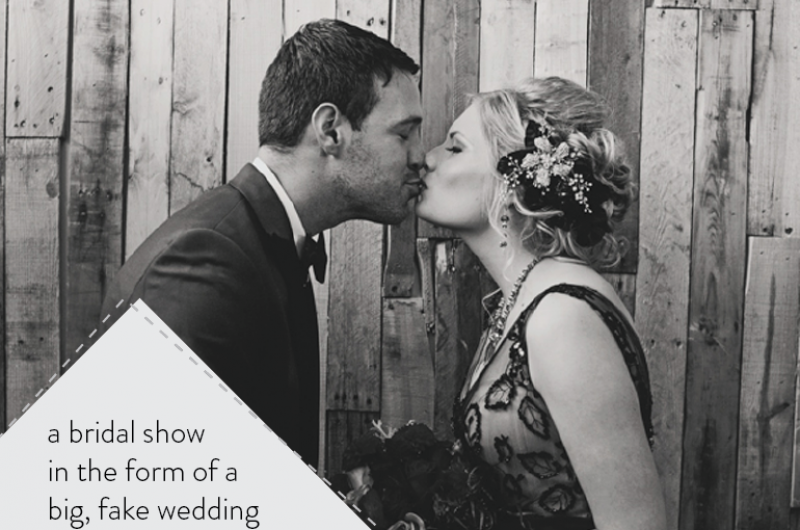 The NotWedding: A Wedding Show Alternative You Don't Want to Miss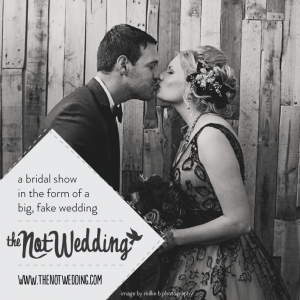 Wedding shows and expos are a great way for couples to meet-and-greet with vendors, but they can be a little ho-hum. Booth after booth of marketing material that feels more like a sales pitch not to mention, a portfolio of images just doesn't do the work justice of the uber talented.
Which is why I'm totally sold on The NotWedding, a wedding show alternative in the form of a big, fake wedding. Wedding guests, aka soonlyweds, get to see vendors work their creative magic with a mock emotion-filled ceremony and dance-party reception, both of which are chock full of inspiration.
With shows all across the nation, the gals who run this fab event handpick the vendors involved, so you are truly seeing the best of what your local wedding industry has to offer and I'm so proud to say that Love Inc. is the media sponsor for the two shows happening in New York City this year.
So if you're on the hunt for a wedding planner, floral designer, cake maker or DJ, head over to thenotwedding.com to see when they'll be in a city nearest you and then mark your calendar — you won't want to miss it!